After 146 days of picketing on strike, the Writers Guild of America (WGA) has finally reached an agreement with AMPTP.
The tentative agreement encompasses a new three-year contract that has had a significant impact on the content industry.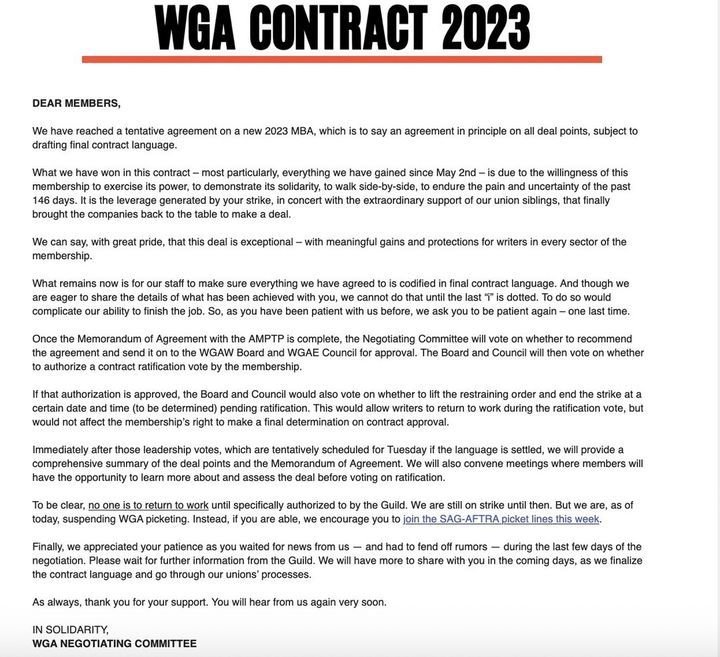 In an email sent to members, the WGA's negotiating committee said, "We can say, with great pride, that this deal is exceptional – with meaningful gains and protections for writers in every sector of the membership."
Until the WGA finalizes everything, writers are advised not to return to work. The specific details of the agreement will be disclosed in the upcoming days.
SAG-AFTRA is still on strike, and it is hoped that this victory will contribute positively to those negotiations.