Theatre, films, television, voiceovers, and OTT, the legendary Dalip Tahil has seemingly done it all. But even after 47 years in the biz, his passion for his craft has not waned.
By Amber Dias
Kings, villains, doctors, presidents, and many more, acting legend Dalip Tahil has brought a plethora of characters to life in a career spanning almost five decades and several formats. And the actor isn't looking at hanging up his hat anytime soon. We sat down with him for a little chat about what set him on his path and the influences that shaped his journey from theatre to Bollywood and beyond.
Excerpts from the interview…
Listing your acting credits would take quite a while. Can you take us back to when you set your heart on acting?
I'm not sure if there was actually a single moment. I was in boarding school at Sherwood, Nainital, where I joined the chapel choir and did school plays. That was where I got my first taste of the stage. Another significant influence in my life was Geoffrey and Laura Kendal who had a travelling Shakespeare company, and they often came by the school.
After my father took a job in Bombay (Mumbai), we moved to Bandra. So when I came home on holiday – I was around 15 at the time – for the first week, I ate everything there was to eat in the house and got on my mother's nerves till she told me to go out and do something. I was really into theatre, so I asked around if anybody did plays, and in one unanimous voice, everyone said, 'Alyque Padamsee'. I looked him up in the telephone directory and called the number. Alyque himself picked up and as I tried to introduce myself, handed the phone over to Pearl Padamsee, who spoke to me very sweetly. I went to meet her at their home in Colaba, prepared with Macbeth's monologue to audition, but instead, Pearl took me to Crawford Market to buy props for a play. She then proceeded to bargain until the shopkeeper, who knew who she was, gently ushered us out of the store with the promise to sponsor the play. That was my first lesson in acting.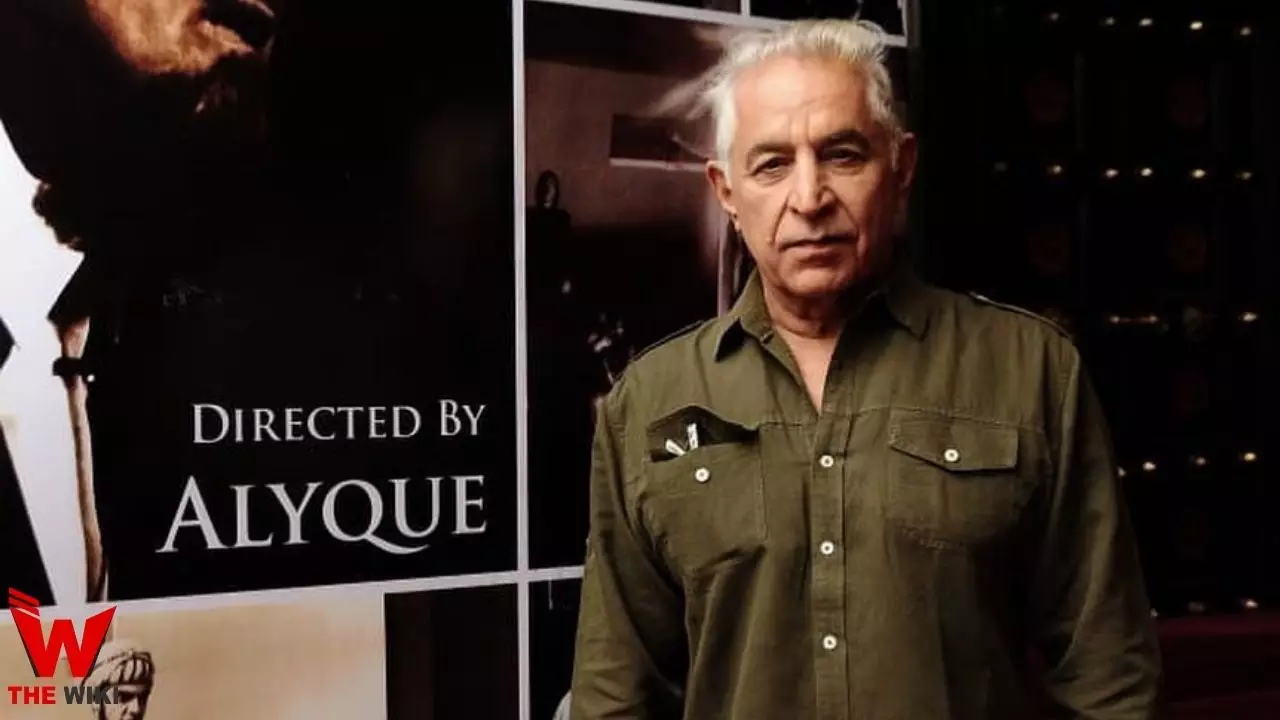 That's how I got involved with the theatre group. The first play I did with them was called 'The Persecution and Assassination of Jean-Paul Marat' or 'Marat/Sade', as we all called it. We performed at St. Xavier's College and it was an introduction that had me hooked to theatre and acting for the rest of my life. It had some of the biggest and finest actors that I've ever come across. There was Kersy Katrak, Joseph D'Cunha, Alyque and Pearl Padamsee, Homi Daruwalla, and so on. Kabir Bedi also made his debut with this play. Being exposed to this kind of talent, commitment and discipline is what formed my future. It was a process that cemented my belief that this is something that I would like to be involved in.
Making the transition from English theatre to mainstream Bollywood had to have come with some challenges, how did you make that leap?
It was hair-raising. I didn't know what was going on. But then again, acting is acting. My transition was directly from theatre to 'Shaan' (1980) and Ramesh Sippy, who had seen me on stage, was very patient and tolerant. Also, I have to thank Prahlad Kakar and Kailash Surendranath, because in that period, I was doing a lot of ad films. With them, I understood what it was to perform in front of a camera – as opposed to being on stage. I also had to get my head around doing all the dialogue in Hindi, because all my training was in English theatre. Hailing from UP I spoke Hindi, but you still have to orient yourself. After I finished 'Shaan' and got into mainstream films, I worked with very good people like Nasir Hussain sir for 'Qayamat Se Qayamat Tak' (1988). I worked in the Chopra camp with Ravi Chopra. In those days, they used to say work with banners, waha paise nahi milenge lekin seekhne ko milenge. Working with these people helped me make the transition and made all the difference; without them I could have been thrown into a different zone and drowned.
Is there any moment from your journey that stands out and sticks with you?
In a career spanning 47 years, it's impossible to answer that question. The moment I decided I was going to be a professional actor was a defining moment for me. I'm just so actually grateful that I could make a living out of something that was a passion for me. My biggest moment is perhaps that I've never been to work for a day in my life.
'IB 71' recently hit theatres and OTT platforms. Can you tell us about your experience working on the film? And are there any more recent projects you'd like to talk about?
'IB 71' is a very exciting film. It was a fantastic experience. The associate producer, Aditya Shastri, said he wanted me to play Zulfikar Ali Bhutto. I said, 'Wow, that's interesting' because Zulfikar Bhutto was one of the most high-profile presidents of Pakistan. I took it on as a challenge and tried my best to look like him – I think I may have succeeded. And I liked the movie. It's a good thriller. I was very excited about doing that. And the shooting atmosphere was wonderful. It was a very good team what with Vidyut's entry as a producer too.
Before that, I did a big movie called 'Mission Mangal' with my dear friend Akshay who I have worked with several times. I'm happy to say that nothing about him has changed. He still gets up at 4 a.m which in those days was very scary. OTT came into my life with 'Made In Heaven'. I didn't quite understand the thing, but working with Zoya was a huge privilege. Being in the OTT zone is very exciting. And working with women directors has been a wonderful experience, they have a wonderful perspective. I also worked on 'Family Man', 'Inside Edge' Season 3, and 'Hostages'.
You've conquered so many different formats in entertainment. Is there anything you feel you have yet to accomplish?
I want to now do a singing role. I have it in this new film that's coming up where I have a song to sing. I started in theatre and English musicals. Also, I did 'Bombay Dreams' in West End – I was probably the first actor from Hindi films to go there and sing in a show, especially for a show with Sir Andrew Lloyd Webber at the helm; as everybody knows, he is the greatest theatre composer and director in the world. He was the producer and the music was by A. R. Rahman. That was a big moment for me. But now I really want to sing on screen.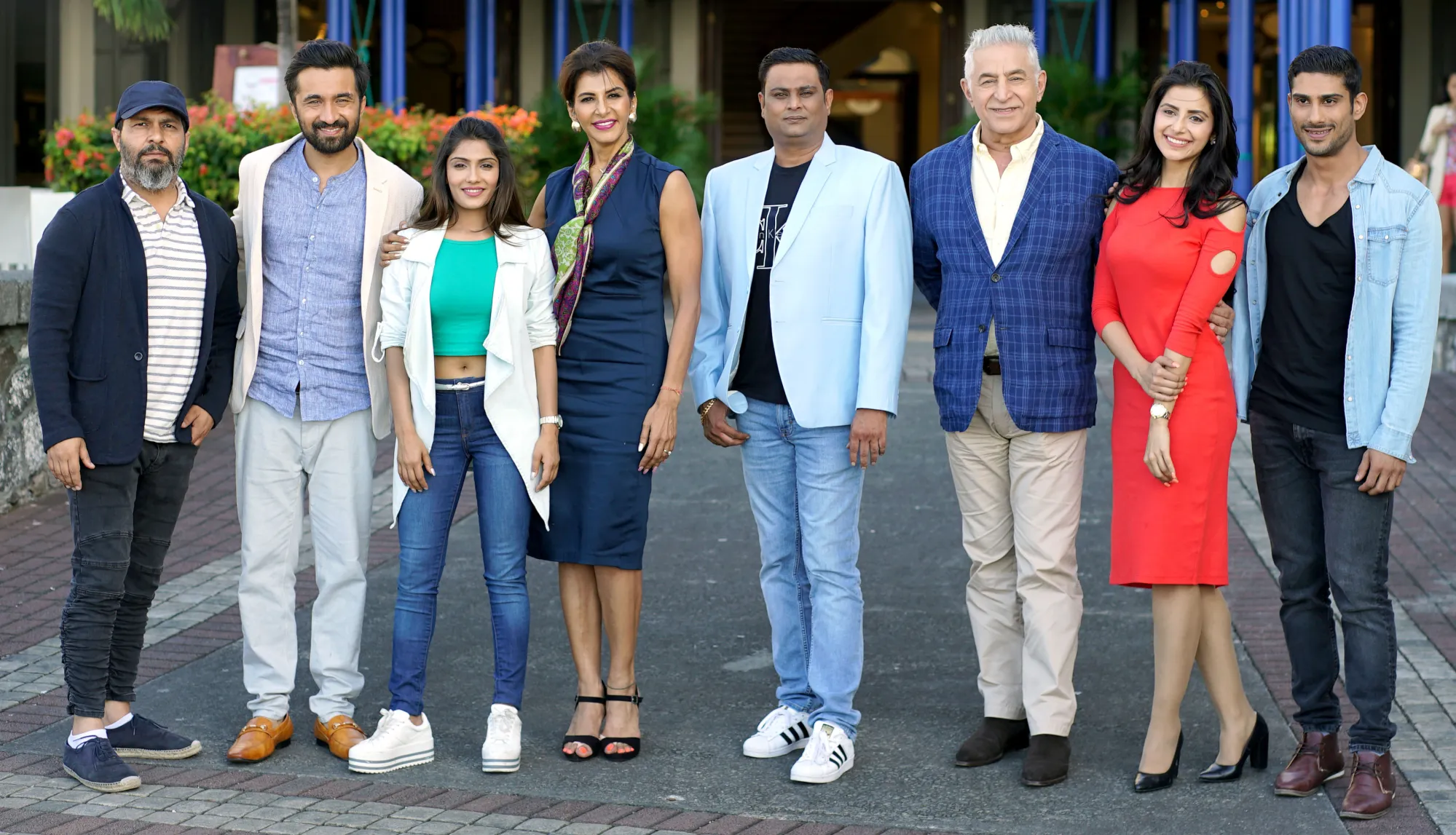 Beyond acting, are there any passions you like to explore?
I've always liked to stay physically fit and exercise. I swim, do yoga, and generally just live and have a good time. Lately, social media has excited me a lot. This young team that I work with makes me do all sorts of crazy things. It represents a side of me that I'm able to now present to the audience in a zany and crazy manner. I'm enjoying that and it keeps me very active.
Is there any advice you'd like to share for the next generation of actors with dreams of making it in Bollywood?
Once you're in as an actor, I think an absolute prerequisite is, forget about the talent, you've got to work with a lot of discipline and commitment. It is tremendously hard work.