Personality and expression, not gimmicks, is the rule that design maestros Abu Jani and Sandeep Khosla live by, as we discover with a dive into their journey and getting their insights on all things festive
By Amber Dias
In 1986, two creative minds with a shared desire to reinvent design and craftsmanship met for the first time and thus began the reign of Abu Jani and Sandeep Khosla. By their own admission, joining forces was an impulsive decision driven by gut instinct, but is probably one of the best they made if their meteoric rise to nothing short of design royalty is anything to go by.
‌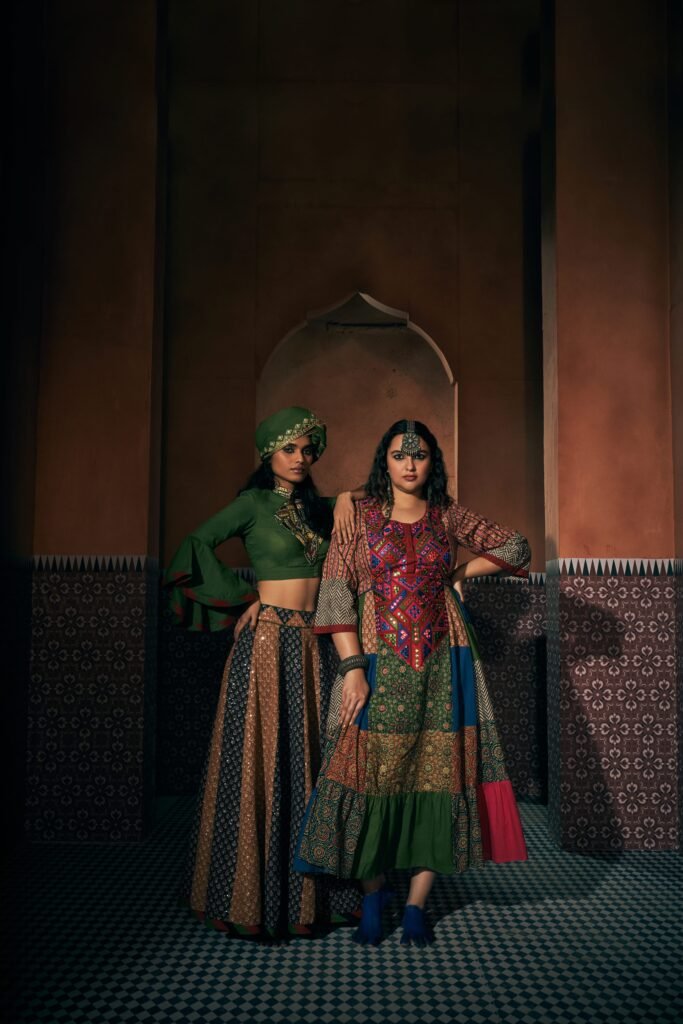 A style of their own
It is hard to separate the duo from the world of couture, and with good reason. Since the very beginning, they have mesmerised with designs that are quintessentially Indian, drawing influences from our rich culture and creative legacy. One of the hallmarks of the Abu Jani Sandeep Khosla label is reviving and reinventing traditional techniques like chikankari, mirror work and zardozi. What sets their work apart, in a way that is captivating and endearing, is the resolutely modern and contemporary aesthetic that is rooted in classical elegance. It's no wonder that they are among the favourites of India's best and brightest.
‌
Always top choice
From Bollywood to industrialists and beyond, an Abu Sandeep creation has been the showstopper of choice for many an occasion. While their work speaks for itself, a loyal clientele that includes Jaya and Amitabh Bachchan, Dimple Kapadia, Deepika Padukone, Ranveer Singh, Twinkle Khanna, Nita Ambani, Pink Reddy, Sussanne Khan, Shah Rukh and Gauri Khan, Kartik Aaryan and Shobhaa Dé speaks of the trust in their design sensibilities and ability to make treasured moments all the more special.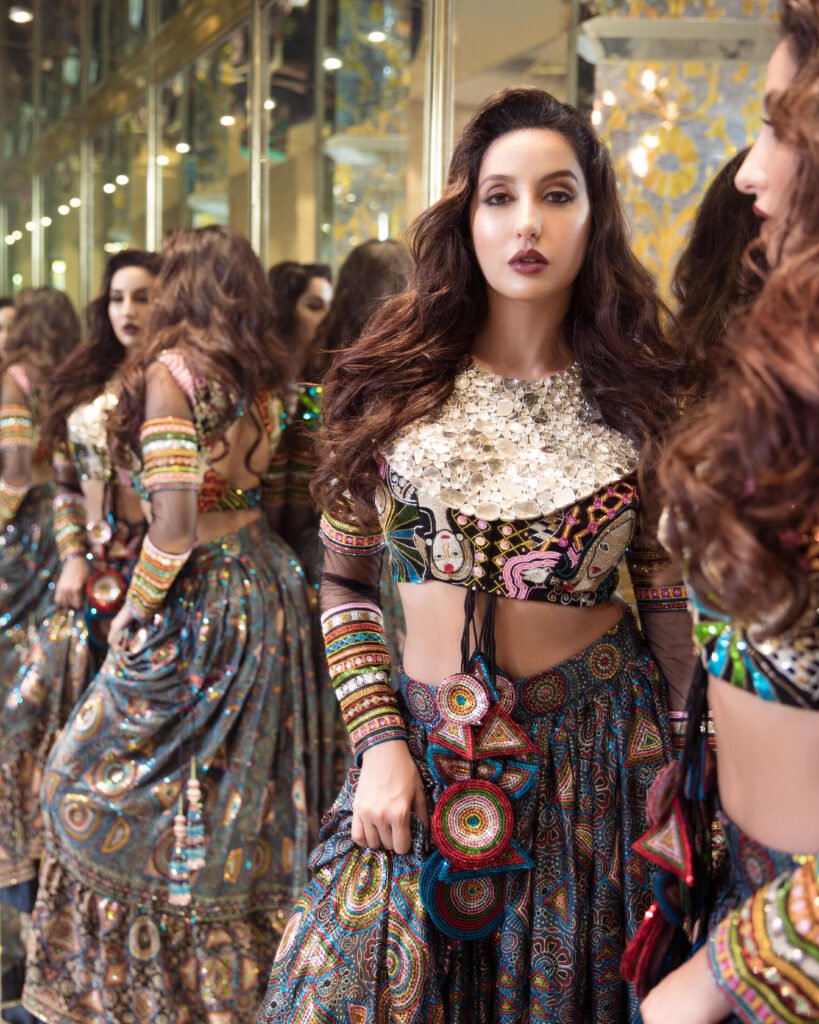 Their wedding collections never fail to enchant and enthral, which is why brides like Isha Ambani, Priyanka Chopra, Sonam Kapoor, Rhea Kapoor and Ishita Salgaocar chose an Abu Sandeep creation to shine in, on their big day.
And it's not just India that's raving about them. The duo have found themselves as couturiers for international sensations including Dame Judi Dench, Beyoncé, Jennifer Lopez, Gwen Stefani and Carrie Underwood.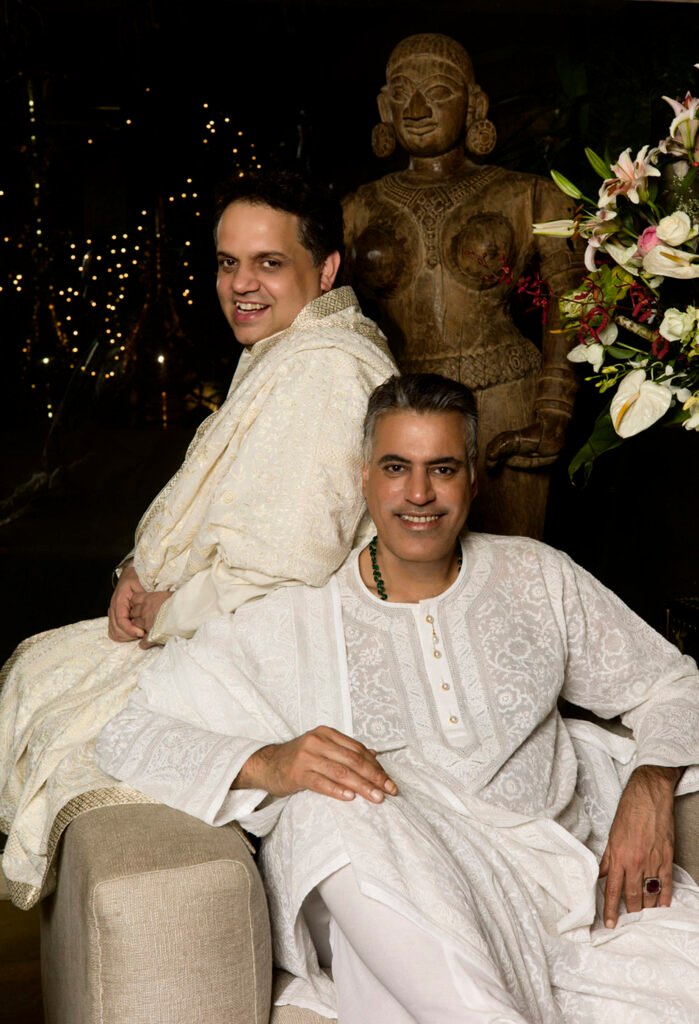 Pushing boundaries
With talent, hard work, passion and experience, there is a lot that can be accomplished… and this designer duo has seemingly done it all. They made their mark at a time when designer wear was a fledgling concept. They have helped take Indian fashion to the world and were among the first to gain recognition for their work on the global stage. Awards, recognition and trust, they have it all under their belt, but resting on their laurels is not their style.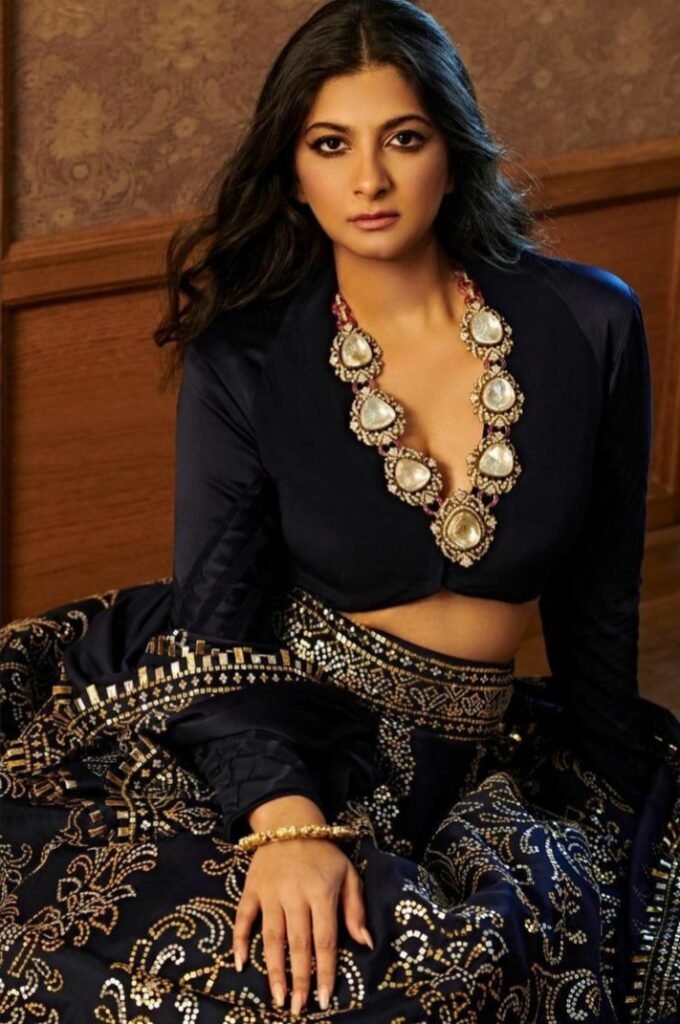 They continue to grow and evolve, constantly pushing boundaries. From designing wedding couture, they have ventured into designing concepts for entire weddings with Shweta Bachchan and Priyanka Chopra's being prime examples. They have also expanded their label with Asal by Abu Sandeep, which focuses on ensembles that are timeless yet current, featuring meticulous embroidery and handmade craftsmanship; Mard by Abu Sandeep, a ready-to-wear label for men which reinvents classic looks for the man of today; and Gulabo by Abu Sandeep, a luxe ready-to-wear label that showcases natural fabrics, fluid silhouettes and easy styles.
And it doesn't stop there, the drive to keep moving forward continues to burn strong. As the duo told 'F.L.I.T.E' magazine, "We pride ourselves on our constant reinvention and honing of our expression. When you are passionate about your work, your work stays relevant to you. It's about setting the bar at its highest and then breaking one's own bar with every collection. We have never catered to a market or an audience but always dedicated ourselves to creating the absolutely original. Our expression is rooted firmly in our own aesthetics and imagination. There is no compromising, there are no shortcuts. It's blood, sweat and tears. We reach higher with every collection. It's the only way for us to be."
Festive Fervour
With the festive and party atmosphere simmering around us, who better to turn to for advice on perfecting our festive look? Here's what the duo has to say….
● "Our work as designers is to always innovate, reinvent and set trends that become standards of style. We steer clear of one-season wonders and gimmickry. This season, we are celebrating hand block printing as a craft. Our label Gulabo by Abu Sandeep has an enchanting Tribal Mirror Collection which uses patchwork Ajrak prints with signature mirror work and sequins to create a collection that is full of gypsy charm and bohemian grace. The silhouettes include classic kurtas_, anarkalis_ and sarees, and also kaftans and coord sets for deliciously easy and contemporary styles."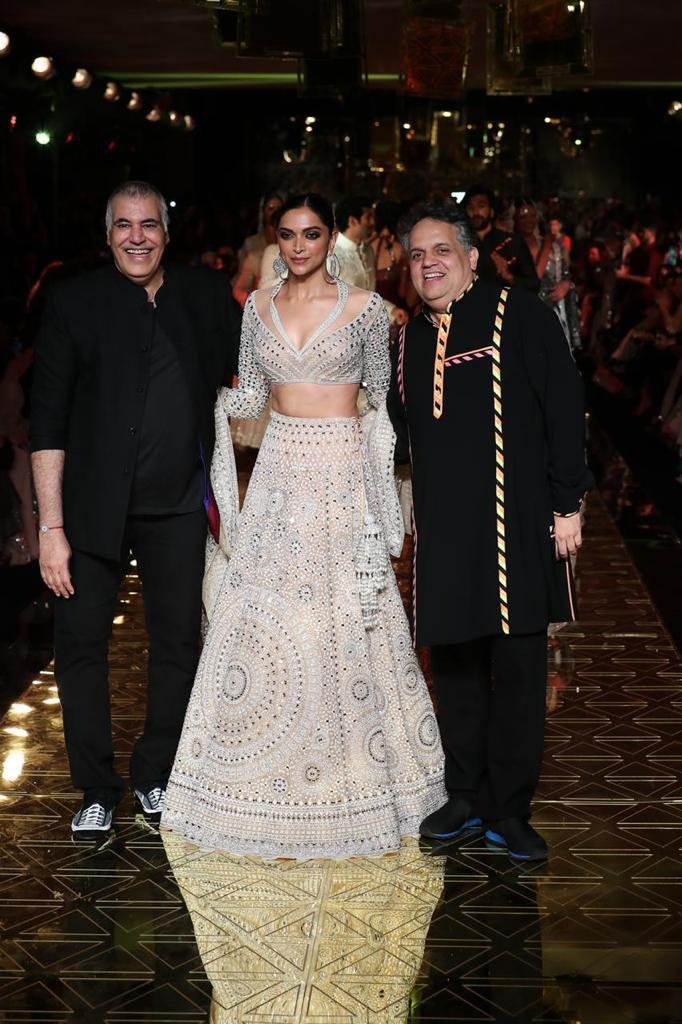 ● "Sumptuous chanderi silk with dramatic gota motifs are perfect for festive celebrations. We have included earthy tones and blues along with the classic festive favourites like oranges, yellows, pinks and reds. This is the 21st century. There is absolutely no space in our minds when it comes to restrictions on colour based on skin tone. Wear the colours that bring you joy is the only rule. The rest is nonsense."
● "We are spoilt for choice when it comes to Indian silhouettes, textiles and embroideries. There are endless options that are both comfortable as well as fabulously festive. We love mirrors, gota and sequins for their ability to add glamour and sparkle to any outfit. The romance of an anarkali lies in its volume. We also incorporate details like statement sleeves and contemporary blouses to give a distinctive twist to classics like kurtas, lehengas and sarees."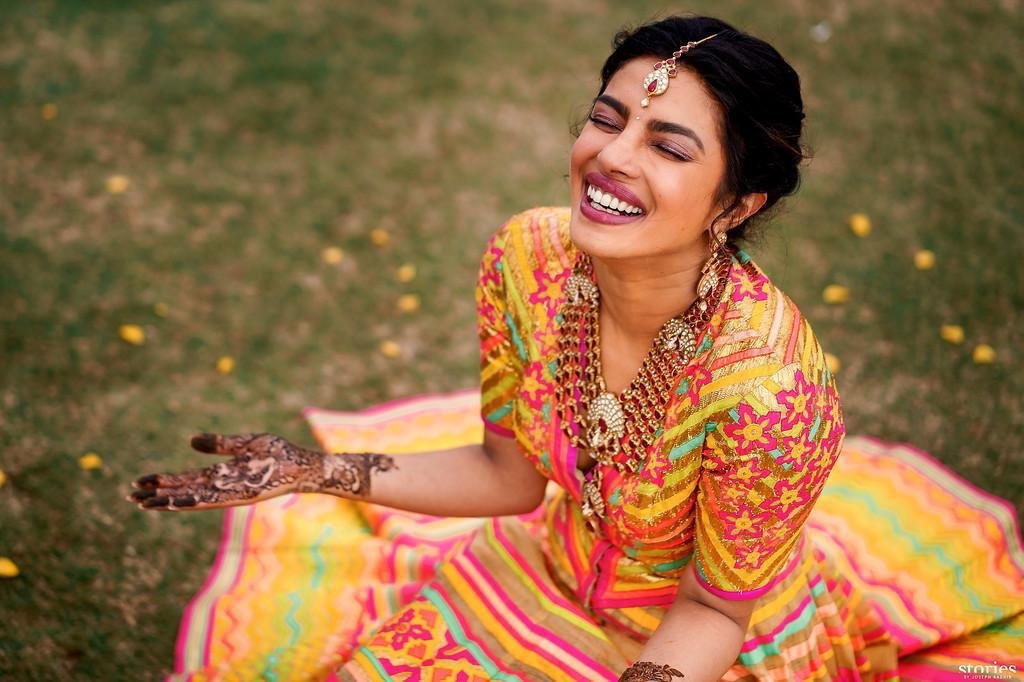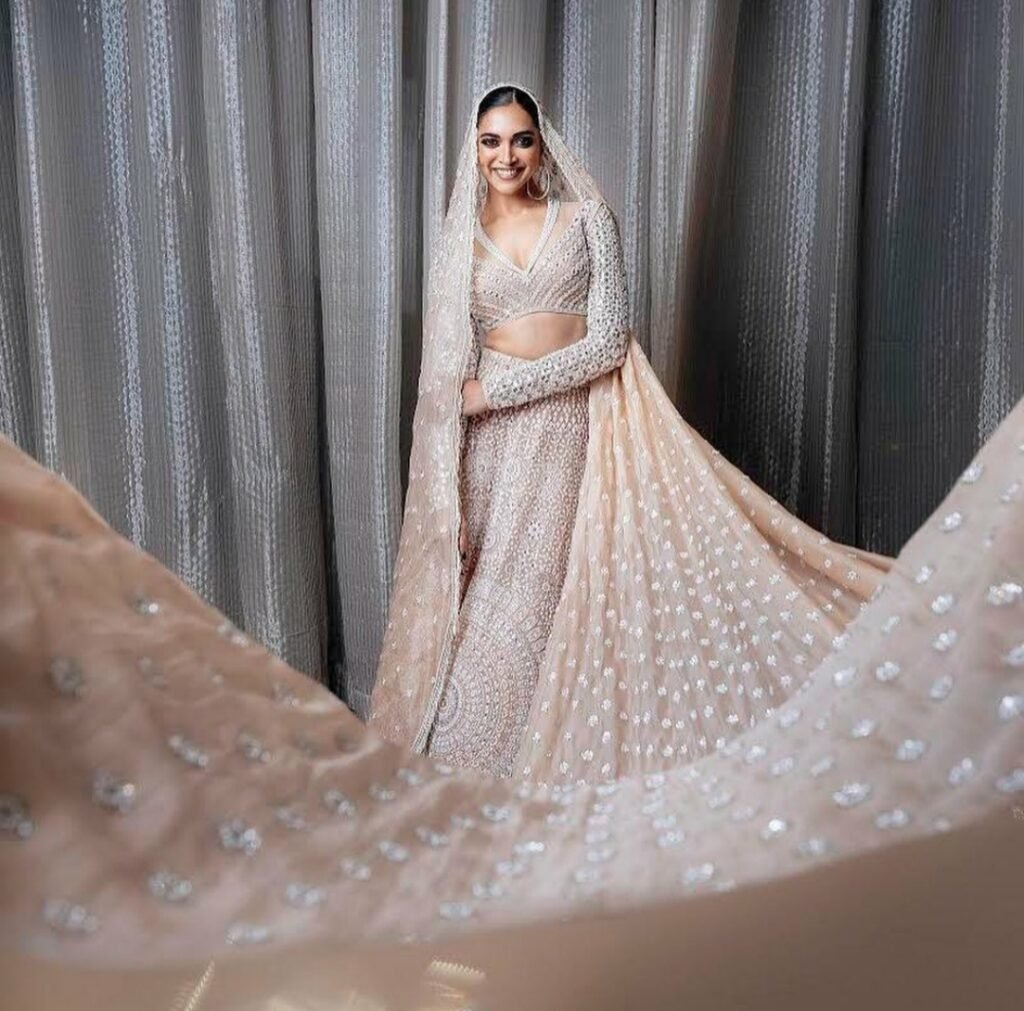 ● "When it comes to accessorising, let your personality and style sensibilities lead the way. Jewellery, handbags and statement jutties can elevate your look."
● "Most importantly, keep in mind that the outfit must complement your personality and aesthetics. Avoid gimmicks and trends that aren't 'you'. If you want to experiment with your look, choose a new colour palette, pair a saree with a dupatta, innovate your silhouette and express yourself."
● "Lastly, joy is the most important ingredient. Have fun with your look and let happiness rule!"