As India's External Affairs Minister, S Jaishankar does a lot more than navigate the tricky waters of rising global tensions… He's out there giving as good as he gets, and making us proud!
By Nichola Marie
When compliments pour in from personalities as diverse as ex-Pakistan PM Imran Khan, top US diplomats, the UAE Minister for Artificial Intelligence, Indian Prime Minister Narendra Modi, and even senior Congress leader Shashi Tharoor – it's clear the object of this praise is doing something resoundingly right! No easy task, given the country's foreign policy which does not fit into any single geopolitical camp. If India is a member of the Quad security partnership with the US, Australia and Japan, it also participates in the China-led Shanghai Cooperation Organisation, and last year resisted Western pressure to condemn and sanction long-time military supplier Russia for its invasion of Ukraine. The person at the centre of it all – External Affairs Minister Subrahmanyam Jaishankar, or S Jaishankar as he is better known, who is navigating the tricky waters with aplomb. Whether his ability to project India's foreign policy globally, his skillful diplomacy, tough negotiating tactics or strategic vision, he is out there doing his job, and doing it well.
PM Modi's 'Crisis Manager'
Known to be PM Modi's go-to person in times of crisis, since his appointment as India's External Affairs Minister in 2019, Jaishankar has worked on prioritising India's relationship with key partners such as the US and Japan. Through initiatives such as the Quadrilateral Security Dialogue with the US, Japan, and Australia, he has worked on expanding India's global influence. He came in for particular attention for the part he played in the peaceful resolution of the Doklam border dispute with China, which seemed to be at risk of escalating into a larger military confrontation. He has been at the forefront of India's stand on the Russia-Ukraine war where India condemns the violence but continues buying oil from Russia. Besides foreign policy, he has also focused on issues such as climate change, global health, and India's efforts to provide vaccines to developing countries. More importantly, on several international platforms, he has made it clear that India won't give in to any pressure as it serves the interests of its people first. His leadership and expertise will be relied on increasingly in an international landscape that grows progressively complex as he helps shape India's foreign policy and global standing.
How It Started…
A highly-regarded diplomat, Jaishankar had served as India's Foreign Secretary from January 2015 to January 2018. After joining the Indian Foreign Service in 1977, he went on to hold key roles during his career including stints as High Commissioner to Singapore, and Ambassador to China and the United States. He also played a significant role in negotiating the Indo-US civilian nuclear agreement. Apparently having enjoyed the PM's trust during his term in South Block, he also had a good working relationship with Sushma Swaraj, whose post he was eventually offered just 16 months after retiring as Head of the Indian Foreign Service. Jaishankar is the first former Foreign Secretary to be given political control of the External Affairs Ministry. He is probably also the first bureaucrat to become a cabinet minister so soon after retirement. His appointment to helm the Foreign Ministry had been largely hailed as an excellent choice. It was seen as India falling in with global trends of the Foreign Minister having strong domain knowledge from day one. Former Ambassador Gurjit Singh, who had served with Jaishankar in the Indian High Commission in Colombo, called his appointment, "A bright, out-of-the-box idea, like Jaishankar himself brings to the table," adding, "We need nimble-footed diplomacy and we have the most agile diplomat as our minister."
Making His Mark
The 1955-born S Jaishankar is the son of K Subrahmanyam, a prominent international strategic affairs analyst, journalist and former Indian civil servant, who is considered the father of modern strategic thought in India. Educated at Delhi's Jawaharlal Nehru University, Jaishankar had been part of the 'Free Thinkers'. Not affiliated with any political party, it was a forum to debate different ideologies.
As MEA's Joint Secretary for the Americas, he had been involved in the intensive negotiations for the India-US nuclear deal during the UPA government. After leading the Indian negotiating team for the Separation Plan and the 123 Agreement, he was posted as India's High Commissioner to Singapore in 2007. From there, he was appointed Ambassador to China, during which time key bilateral events included the suspension of military contacts over China's refusal to give a visa to the Northern Command Chief and the stand-off at Daulat Beg Oldi. Appointed Ambassador to the United States, he arrived at a time when relations were low, but ended his tenure with the historic visit of President Barack Obama as the first-ever chief guest from the US to the Indian Republic Day parade in January 2015. He had also won the admiration of PM Modi on the latter's high-profile trip to the US in 2014. By then, there was no doubt of him having left his mark.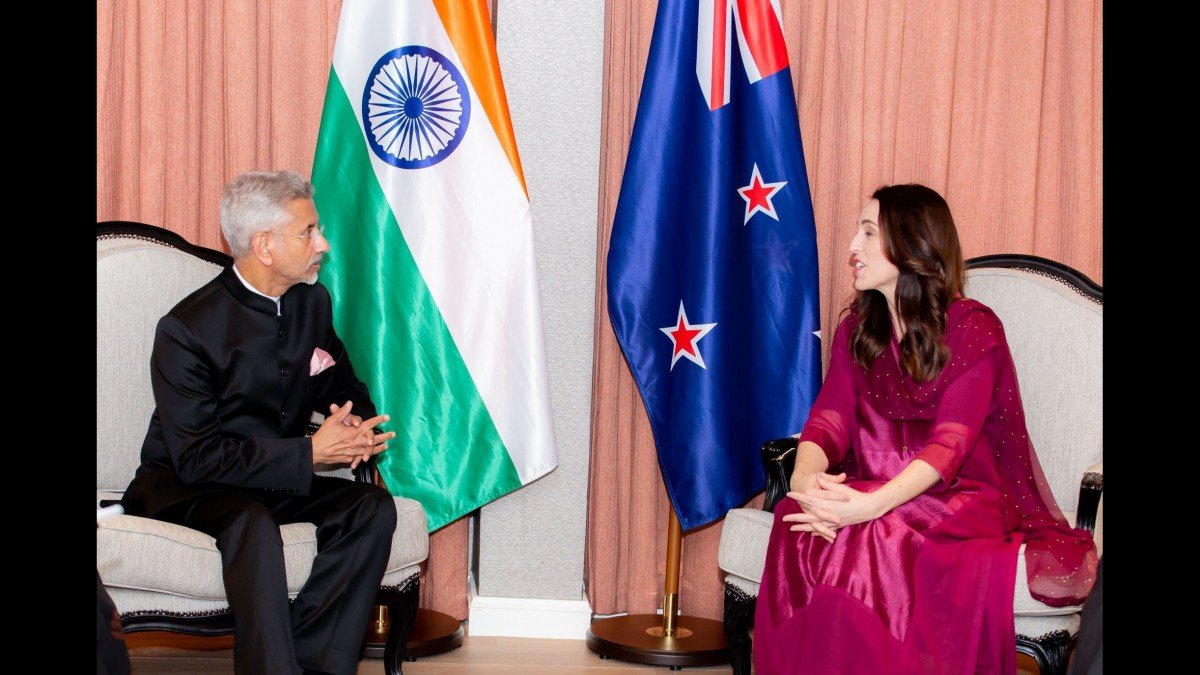 Incidentally, for S Jaishankar, becoming Foreign Secretary was the limit of his ambition. He had never dreamt of becoming a minister, he says, giving entire credit for the same to PM Modi. "I am not sure any Prime Minister, other than Narendra Modi, would have made me minister," he says, adding, "I really also sometimes ask myself that if he was not the Prime Minister, would I have had the courage to enter politics? I don't know."
Walk The Talk
Even as some believe Jaishankar's job is less the managing of external relations, than it is managing external public relations, he cannot be faulted for showing the world a mirror, unpleasant as the reflection may be. Here are a few instances…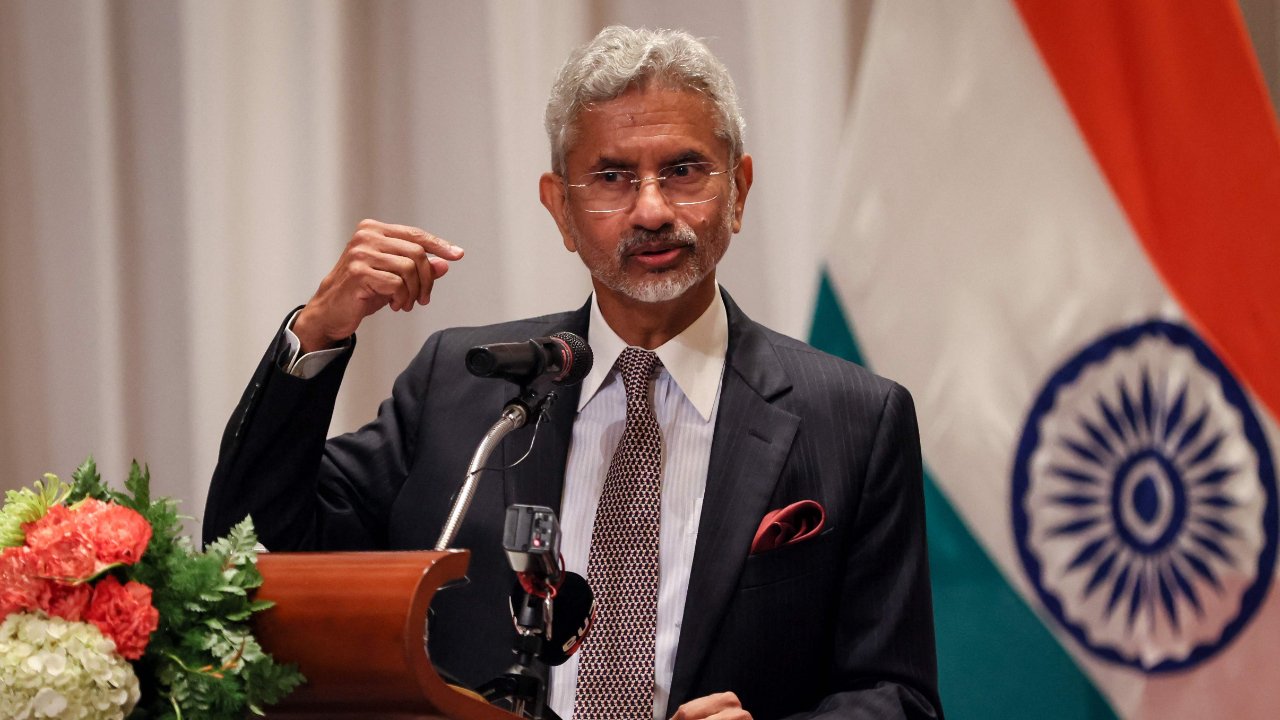 When asked about India's downgrading by two of the leading democracy rating agencies – the US-based NGO Freedom House and Sweden-based Varieties of Democracy (V-Dem) Institute (2021), he was scathing in his response: "It is hypocrisy. We have a set of self-appointed custodians of the world who find it very difficult to stomach that somebody in India is not looking for their approval, is not willing to play the game they want to play. So they invent their rules, their parameters, pass their judgements and make it look as if it is some kind of global exercise."
Defending India's growing energy imports from Russia (2023), he said Europe had taken six times as much energy from Russia during the same period. India, with a per capita income of US$2,000, is not in a position to pay high prices for oil at a time when European states were diverting supplies from the Middle East and putting pressure on the global oil markets, he pointed out. "If the European political leadership would like to soften the impact on their population, I think it's a privilege they should extend to other political leaderships as well," he said.
Defending his characterisation of Pakistan as the "epicentre of terrorism," he said, "I could use much harsher words than epicentre. Considering what has been happening to us, I think epicentre is a very diplomatic word because this is a country which has attacked the Parliament of India some years ago [and] the city of Mumbai… which every day sends terrorists across the border."
He hit out at Pakistan being the epicentre of terrorism: "The world today sees them (Pakistan) as the epicentre of terrorism. Now I know we have been through two-and-a-half years of Covid and a lot of us have brain fog as a result. But I assure you the world has not forgotten where does terrorism (emanate), who has their fingerprints over a lot of activities in the region and beyond the region." He advised Pakistan to instead contribute towards "economic growth, and progress and development."
Speaking on Indo-China issues at the Hindustan Times Leadership Summit 2022, he made it clear that "unless there is peace and tranquillity in the border areas… unless there is an observance of agreements and no unilateral attempt to change status quo… the situation cannot be, and is not, normal."
Speaking at the UNSC Open Debate on 'Maintenance of International Peace & Security: New Orientation for Reformed Multilateralism' (2022), he pitched for New Orientation for a Reformed Multilateral System or NORMS to reflect present-day geo-political realities. He said: "We not only need to increase stakeholdership but also enhance the effectiveness and credibility of multilateralism in the eyes of the international community and in the eyes of global public opinion. If this is to happen, member states from Latin America, Africa, Asia, and the Small Island Developing States should have credible and continuing representation in the Security Council. Decisions about their future can no longer be taken without their participation."
Addressing unresolved border issues at the Ram Nath Goenka lecture (2019), he said: "Taking risks is inherent to the realisation of ambitions. A nation that has the aspiration to become a leading power someday cannot continue with unsettled borders, an un-integrated region and under-exploited opportunities."
In an interview with an Austrian publication, he spoke about the tectonic shift in the world power structure, giving the example of the US. He said that despite all the differences, former US Presidents, Barack Obama and Donald Trump, both agreed that the US can no longer play the same role on the world stage as it once did and must withdraw. "We are already living in dangerous times. This transition to the new world order will take a long time. Because change is big. The Americans were the quickest to realise that they had to reposition themselves and seek cooperation with countries like us." He compared this to Europe, which he said, "needed a wake-up call to understand that the difficult aspects of life are not always taken care of by others… No region will be stable if dominated by a single power… When the Europeans started talking about an Indo-Pacific strategy, it was clear to me that they no longer wanted to be just spectators on developments in other parts of the world." Pointing out that the world order is still Western, he said it needs to be replaced by a world of "multi-alignment" where countries will choose their own "particular policies and preferences and interests."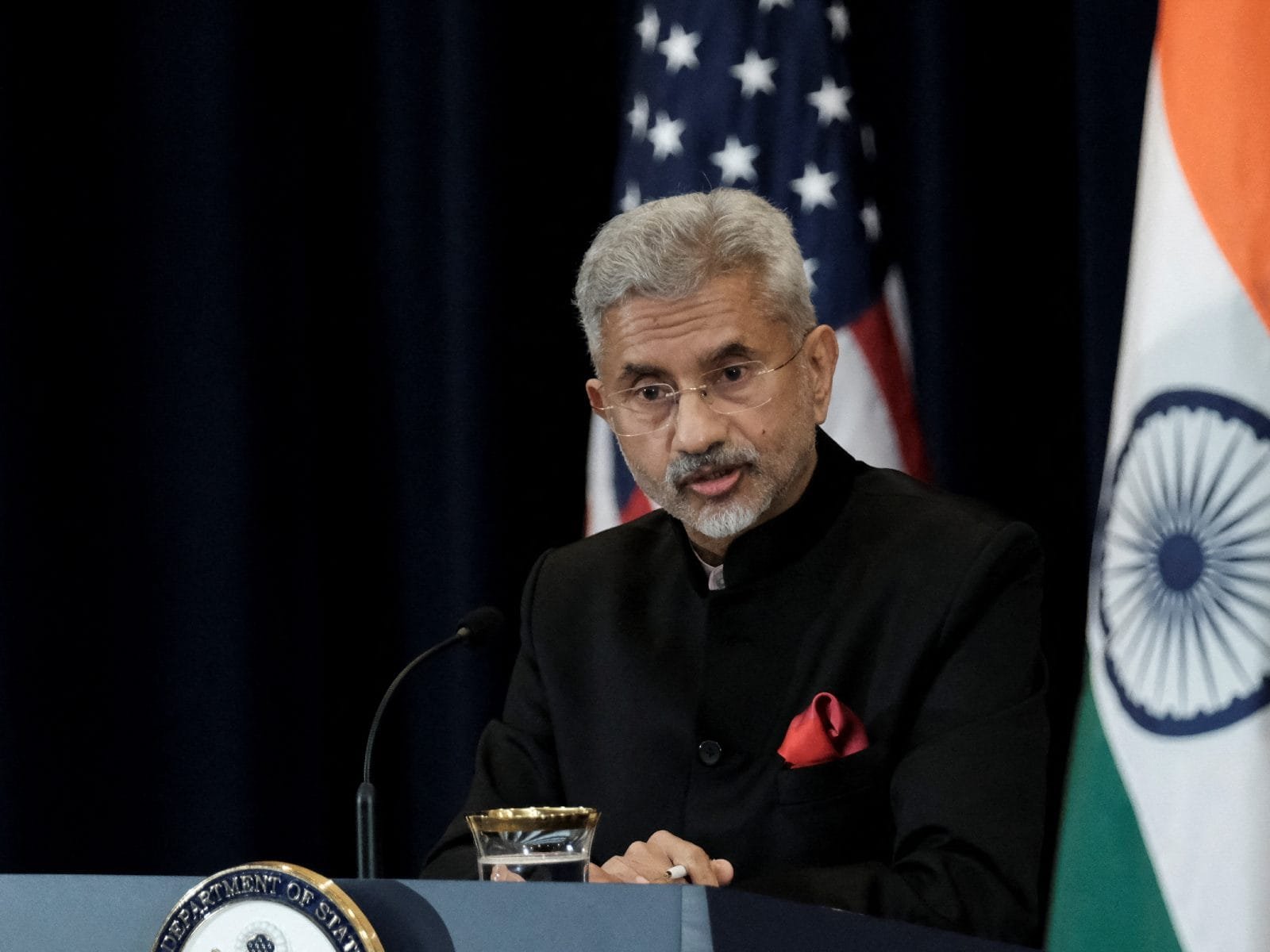 S Jaishankar – Fast facts
Party: Bharatiya Janata Party
Father: (Late) Krishnaswamy Subrahmanyam
Mother: Sulochana Subrahmanyam
Spouse: Kyoko Somekawa Jaishankar
Education Qualifications: B.Sc., M.A. (Political Science), M.Phil., Ph.D. (International Relations) Educated at: University of Delhi, Delhi and Jawaharlal Nehru University, New Delhi
Countries Visited: Singapore, U.K., Japan, U.S.A., China, UAE, and Fiji, among others.

Box:
Family Matters
S Jaishankar had reportedly met his first wife Shobha while in university at JNU. They had two children – Dhruva and Medha. Shobha passed away due to cancer. On a posting from 1996 till 2000, he met Kyoko Somekawa. They later married. They have one child – Arjun. Kyoko Jaishankar keeps a low profile.
His son, Dhruva Jaishankar, is Executive Director at Observer Research Foundation America, based in Washington DC, which he helped establish in 2020. He is also a Non-Resident Fellow with the Lowy Institute in Australia and writes a regular column for the 'Hindustan Times'. His research — on India's relations with the United States, Japan, Australia, Southeast Asia, and Europe; defence and security policy; and globalisation, democracy, and technology — has been published in several books, policy reports, and publications including 'Foreign Affairs', 'Foreign Policy', and 'Survival'.
His daughter, Medha Jaishankar, has had an eclectic career in the entertainment industry. She has lived in eight countries and calls Mumbai and Los Angeles her current homes. She worked as a camerawoman, editor, producer and reporter for the BBC World Film Review show 'Talking Movies'. She worked as a film executive in India for several years before moving to the US. She has produced several music videos, a horror short film 'Facelift', and a film featuring A-list actors Jacob Elordi and Zachary Quinto titled 'He Went That Way'.
Arjun Jaishankar completed his Bachelor of Arts, Computer Science and Game Design (2017 – 2021) at New York University. According to his LinkedIn bio, his experience includes a game development internship at Tata Consultancy Services (New Delhi), Overseas Consumer Business Department and CSC Business Development Department internships at Sega (Tokyo), a project internship at Carnegie Endowment for International Peace, and a media internship at Asian News International (ANI).