All eyes were on Emraan Hashmi at the unveiling of the latest issue of 'Society Achievers'.
When it comes to doing things with style, Emraan Hashmi is not one to shy away; as he proved at the unveiling of the March issue of 'Society Achievers', which he had graced. The superstar was joined by media magnate Nari Hira, Ashok Dhamankar of Magnate Publishing and Andrea CostaBir, Editor, 'Society Achievers'.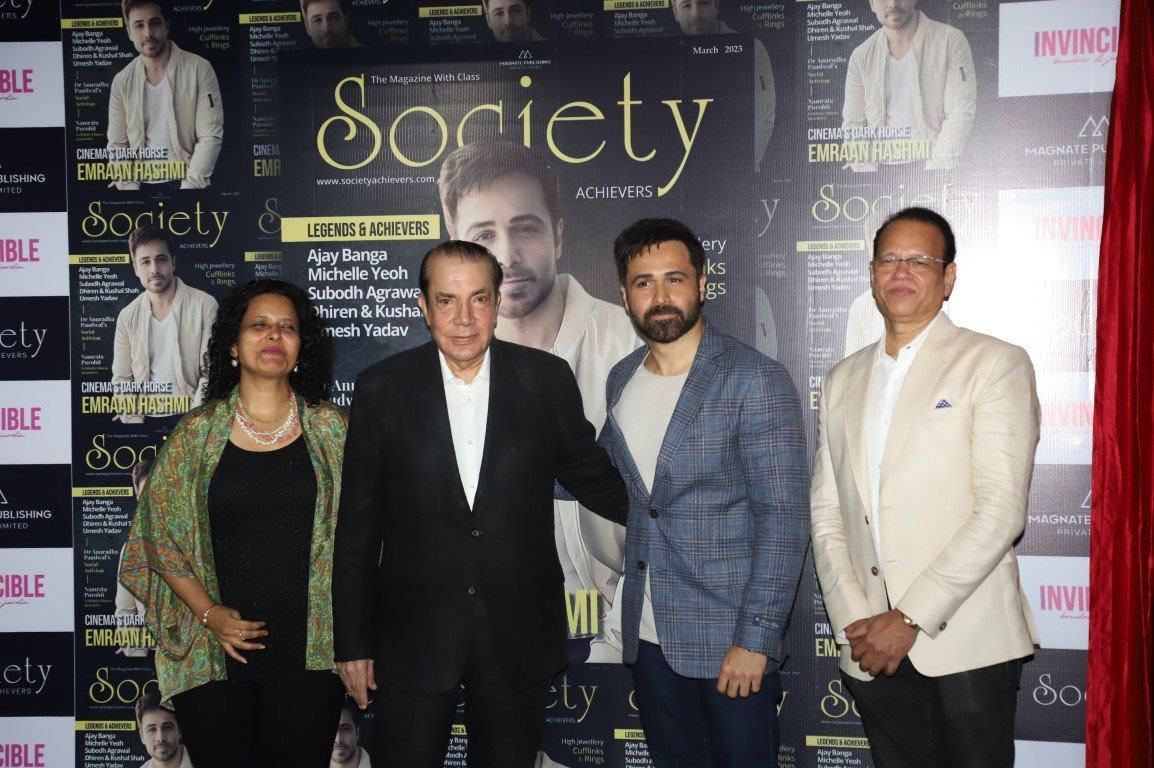 "Through our films, we try to entertain the audience, but these are really beautiful bonuses (being on the cover of a magazine) that you get. Bonuses that give us validation and really instill confidence to keep going, pushing to do better roles and entertain the audience. So yeah… this one's for 'Society Achievers'," he said as he thanked Mr Hira and Team Magnate, before taking a few questions from the media and shaking a leg with host for the evening Simran Ahuja.
Emraan also joined the magazine in felicitating achievers from different realms, recognising their impressive contributions to their fields. This included endocrinologist, Dr Shahank Joshi; dermatologist, Dr Aseem Sharma; dermatologist, Dr Rashmi Shetty; Dr Shivarama Bhandary of Shiva's chain of beauty studios; Yogesh Lakhani of Bright Outdoor Media; Manohar Jhunjunwala, MD, MRJ Trading; Aarti Mehta; and of course, Team Mayer Vitabiotics – Director, Uma Kalekar; Marketing Heads, Devdutt Dash and Kanchan Warke; National Sales Manager, G Uday Kumar; and Assistant Product Manager, Rohit Girase.
With the ceremonies wrapped up, celebrities and dignitaries posed for the cameras and mingled over drinks and snacks as the night came to a close.
The magazine would like to give a special shoutout to Basab Paul and his team at Invincible, C'est la Vie, in Bandra, Mumbai, for being our hospitality partner.