Hailey Bieber shuts down pregnancy rumours by opening up to fans about her painful health condition.
The young star revealed that she has an ovarian cyst that is 'the size of an apple'. Hailey and her husband, Justin Bieber often tell fans about their personal struggles.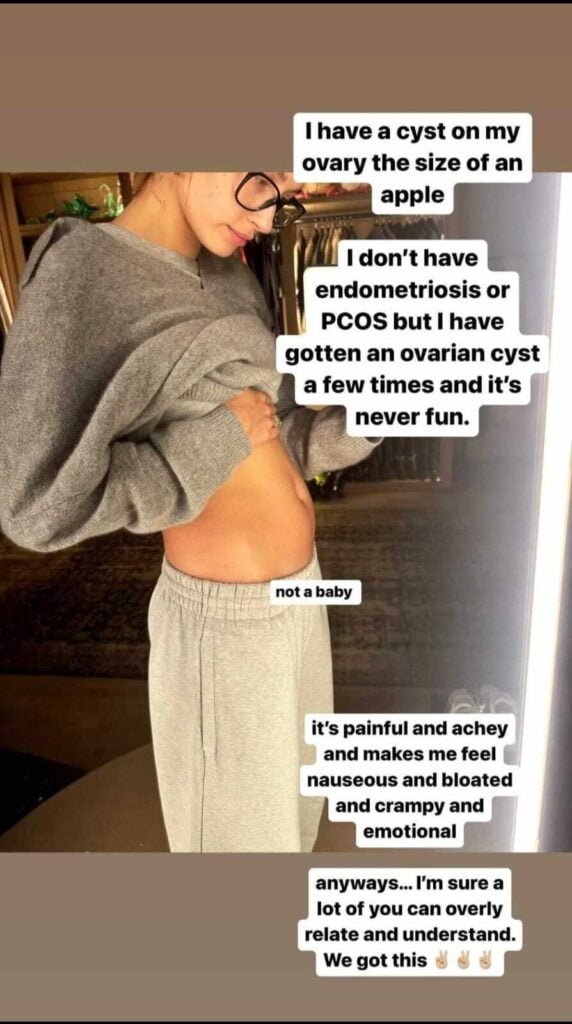 Their openness to sharing their deep struggles with fans is what makes them truly loved celebrities.
More power to this beautiful young couple!