These corporate leaders, with roots in India, have risen to the top in some of the best companies in the world, and are also among the highest-paid CEOs.
By Nichola Marie
Calling it a "very proud moment for all Indians," a recent LinkedIn post drew attention to the fact that with Neal Mohan becoming the CEO of YouTube, there are approximately two dozen big global firms led by business leaders of Indian origin, with a total market value of US$5 trillion – 'more than the current Indian GDP'.
With jubilant phrases such as 'The Complete Indian Takeover' doing the rounds, it's time to take a closer look, in no particular order, at these shining CEOs.
Neal Mohan – YouTube
A popular figure in the tech industry, Neal Mohan was the Chief Product Officer at online video sharing and social media platform YouTube before becoming its CEO this February. Over the years, he has overseen several key initiatives that have helped YouTube grow into the giant it is today. From launching successful products and features, including YouTube Music, YouTube TV, YouTube Premium, and YouTube Shorts, to helping YouTube improve its recommendation algorithms, and focusing on creator monetisation, his contribution is immense. 
Leena Nair – Chanel
Kolhapur-born business executive Leena Nair became Unilever's "first female, first Asian, youngest ever" Chief Human Resources Officer in 2016. In December 2021, she created history again, becoming the first female global CEO of French luxury fashion house Chanel. Recognized by the late Queen Elizabeth II as one of the accomplished Indian business leaders in the UK, she has many other awards to her credit.  
Shantanu Narayen – Adobe Inc
With a salary of $36.1 million in 2021, the Hyderabad-born CEO of Adobe Inc – Shantanu Narayen – has led the transformation of the company. This includes moving its creative and digital document software franchises – which include flagship programs such as Photoshop, Premiere Pro, and Acrobat/PDF – from the desktop to the cloud. 
Devika Bulchandani – Ogilvy
Amritsar-born Devika Bulchandani who took over as CEO of advertising and marketing giant Ogilvy in 2022, is responsible for the agency's businesses across 131 offices in 93 countries, working in advertising, public relations, experience, consulting and health. 
Laxman Narasimhan – Starbucks
With experience in leading and advising global consumer goods businesses, Starbucks CEO Laxman Narasimhan is known for his considerable operational and transformational expertise. An alumnus of the University of Pune, he was chosen to accelerate the growth of the world's largest coffeehouse chain and capture opportunities ahead.
Sandeep Kataria – Bata
Sandeep Kataria became the first Indian to be elevated from India CEO to Global CEO of footwear giant Bata. Alumnus of IIT Delhi and XLRI, he is focused on transforming Bata into a modern brand while building a sustainable future for generations.
Sundar Pichai – Google, Alphabet
Chennai-born CEO of Google and Alphabet, Sundar Pichai has been granted hefty financial packages to remain at Google; such is his importance to the company. In 2022, he had an annual compensation package of $226 million. Incidentally, as a boy, he would have to sleep in the living room of his cramped family home.
Raj Subramaniam – FedEx Corporation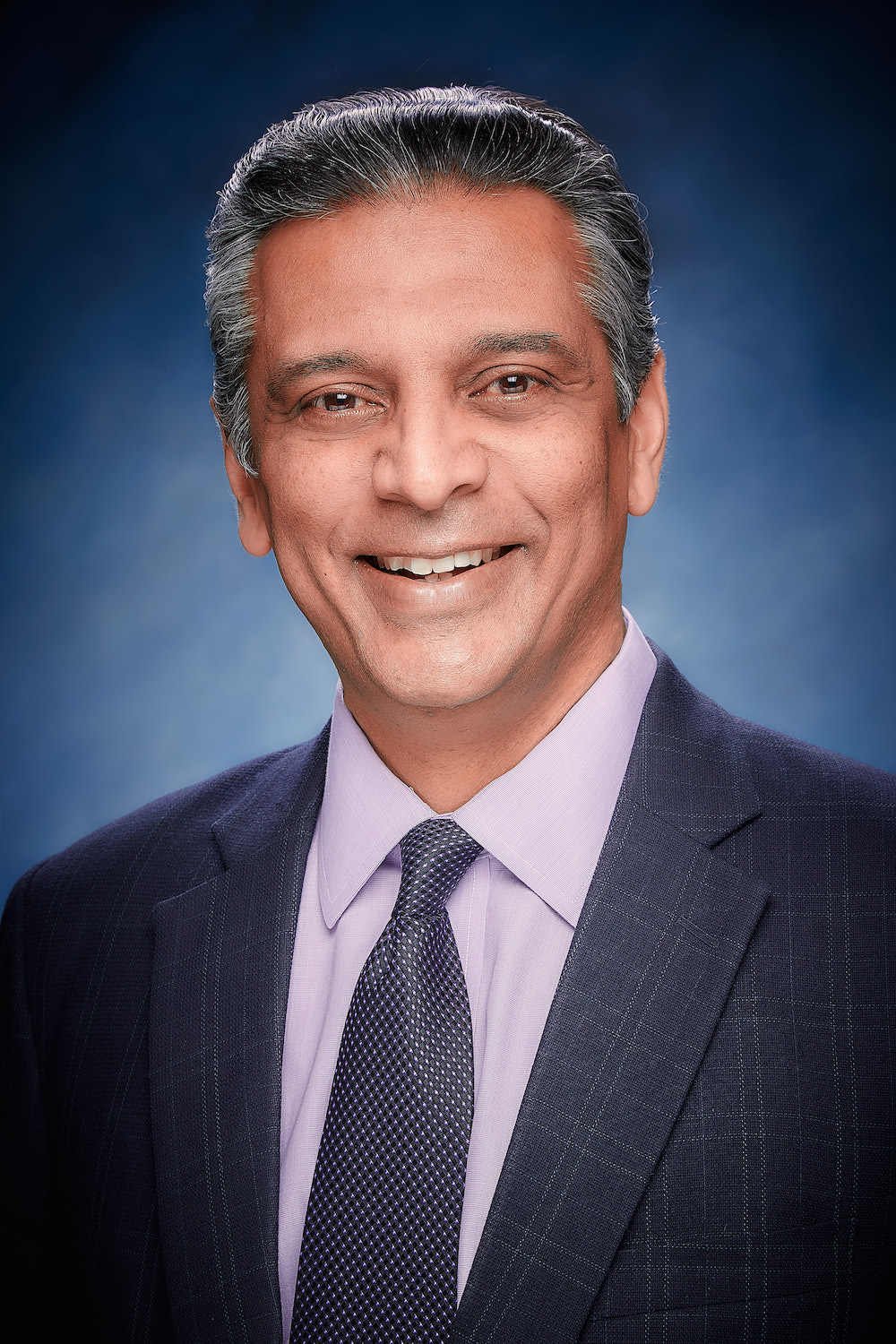 As President, CEO and a member of the board of directors of FedEx Corporation, one of the world's largest transportation companies, Raj Subramaniam, originally from Trivandrum, is responsible for providing strategic direction to the enterprise. 
Sanjay Mehrotra – Micron Technology
President and CEO, Micron Technology, an iconic memory and storage company, Sanjay Mehrotra was also Co-Founder of SanDisk, which popularised flash storage. Born in Kanpur, at 18, he moved to the US, transferring from BITS Pilani to attend the University of California, Berkeley. His 2021 salary was $25.3 million.
Ravi Kumar S – Cognizant
A BE from Shivaji University and an MBA from Xavier Institute of Management, India, Cognizant CEO Ravi Kumar S sets the strategic direction of the company, promotes its client-first culture, and focuses on ensuring sustainable growth and driving long-term shareholder value. Cognizant is a leading multinational IT services and consulting company. 
Punit Renjen – Deloitte
As global CEO emeritus, post retiring as global CEO after having served in the role since June 2015, Punit Renjen developed and executed a global strategy that resulted in Deloitte becoming the leading professional services organisation in the world. 
Satya Nadella – Microsoft Corp
Chairman and CEO at Microsoft Corp, the Hyderabad-born Indian engineer turned global icon has built the tech giant into the biggest software company in the world. Responsible for rapidly transforming Microsoft's strategy and culture, moving into social media and games, and expanding its cloud business, he ranks among the highest-paid CEOs in the US. In 2021, his salary was $49.9 million. 
Nikesh Arora – Palo Alto Networks
From earning a BTech in electrical engineering from the Institute of Technology at Banaras Hindu University, to weathering challenges in his journey to his current position as Chairman and CEO of Palo Alto Networks, a leader in global cyber security, Nikesh Arora attributes his success to three important factors – luck, hard work and the ability to adapt to any situation.
Vasant Narsimhan – Novartis
Since becoming CEO of global healthcare company Novartis in 2018, Vasant Narsimhan has led a strategic and cultural transformation to build a fully focused medical company of more than 1,05,000 associates. He has sharpened the company's focus on key therapeutic areas and technology platforms.
Thomas Kurian – Google Cloud
A respected technologist and executive, the Kottayam, Kerala-born Thomas Kurian worked with Oracle for 22 years, before joining Google's Cloud organisation in 2018 as CEO. Since then, the company has concentrated on winning enterprise clients, and on making its data centre operations more efficient.
George Kurian – Netapp Inc
Thomas Kurian's twin brother George Kurian joined Netapp in 2011, bringing his passion and relentless focus on execution to his leadership roles at the IT services and consulting firm. He was named CEO in June 2015. In an interview, he shared, "We didn't have a TV until I was 15. I never saw a computer… The short story of my life is you can try out new things." 
Revathi Advaithi – Flex
Indian-born American business executive Revathi Advaithi is the current CEO of global supply chain and manufacturing solutions provider – Flex. Having previously worked in leadership positions at Eaton and Honeywell, as per the Flex annual report 2022, she earned a total compensation of $15,979,041 (over ₹131 crore).
Raghu Raghuram – VMware
Industry thought leader and CEO, Raghu Raghuram has successfully steered VMware's strategy and technology evolution across its rich history. Holder of a Master's degree in electrical engineering from IIT Bombay, he has held key roles at AOL, Bang Networks and Netscape.
Vivek Sankaran – Albertsons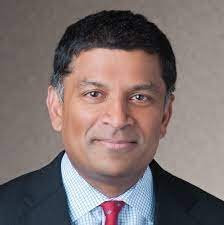 As CEO of Albertsons Companies, one of the largest food and drug retailers in the US, Vivek Sankaran's focus is leading the company's digital transformation and supporting its associates. An alumnus of IIT Madras, he started his career as a Xerox photocopier repairman – he jokes that he can still fix the machines!
Niraj Shah – Wayfair
Indian-American businessman and Co-Founder and CEO of one of the world's largest online home retailers – Wayfair, Niraj Shah was but a child when he began starting his own businesses. "My parents both immigrated to the US from India, so I think that takes a certain type of entrepreneurial spirit," he said in an interview, explaining how his family shaped his views of owning businesses and taking risks. 
Jayshree Ullal – Arista Networks
London-born Jayshree Ullal, who grew up in New Delhi, is CEO of Arista Networks, a cloud networking company. Named by Forbes magazine as "one of the top five most influential people in the networking industry today" for her work at Arista Networks, she is among the richest self-made women in the US.
Arvind Krishna – IBM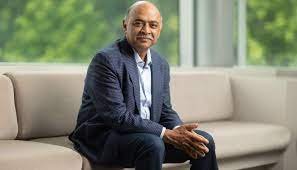 As a business leader and technologist, Chairman and CEO of American multinational technology corporation IBM, Arvind Krishna has led the building and expansion of new markets in artificial intelligence, cloud, quantum computing, and blockchain. He has also played a significant role in the development of innovative IBM products and solutions based on these technologies.
Anjali Sud – Tubi, Fox Corp
After stepping down as CEO of Vimeo, the American video services platform for business, Anjali Sud has taken over as CEO of Tubi, Fox Corp's free, ad-supported streaming TV service. Daughter of Punjabi immigrants from India, she has been hailed as "a highly accomplished executive in the technology and media industry with a passion and track record for strategic disruption and authentic leadership."
What's the secret?
An article in 'TOI' attributes this phenomenon of Indian-origin CEOs to a combination of factors such as:
Growing up in a highly competitive and aspirational environment.
Exposure to setbacks that spur personal learning.
Ability to work hard, high adaptability and creativity.
These leading lights across the international pantheon serve as an inspiration to many, possibly spurring even more such motivational success stories.