The previously announced collaboration with Marc Jacobs debuted on September 9th in the Hammerstein Ballroom, Manhattan, New York. The show was meant to celebrate the 25th anniversary of Fendi's best-selling bag known as the 'Baguette Bag'.
Far from being strangers, both Jacob and Jones formerly worked for Louis Vuitton and reunited to celebrate Fendi. The designers curated a small collection to honour both the Fendi Baguette and House of Fendi. The Marc Jacobs X Fendi collection debuts fur hats, utility jumpsuits and monogram tracksuits among others. None other than Carrie Bradshaw (Sarah Jessica Parker) was known to have immortalised this bag in the hit American TV series 'Sex and the City'.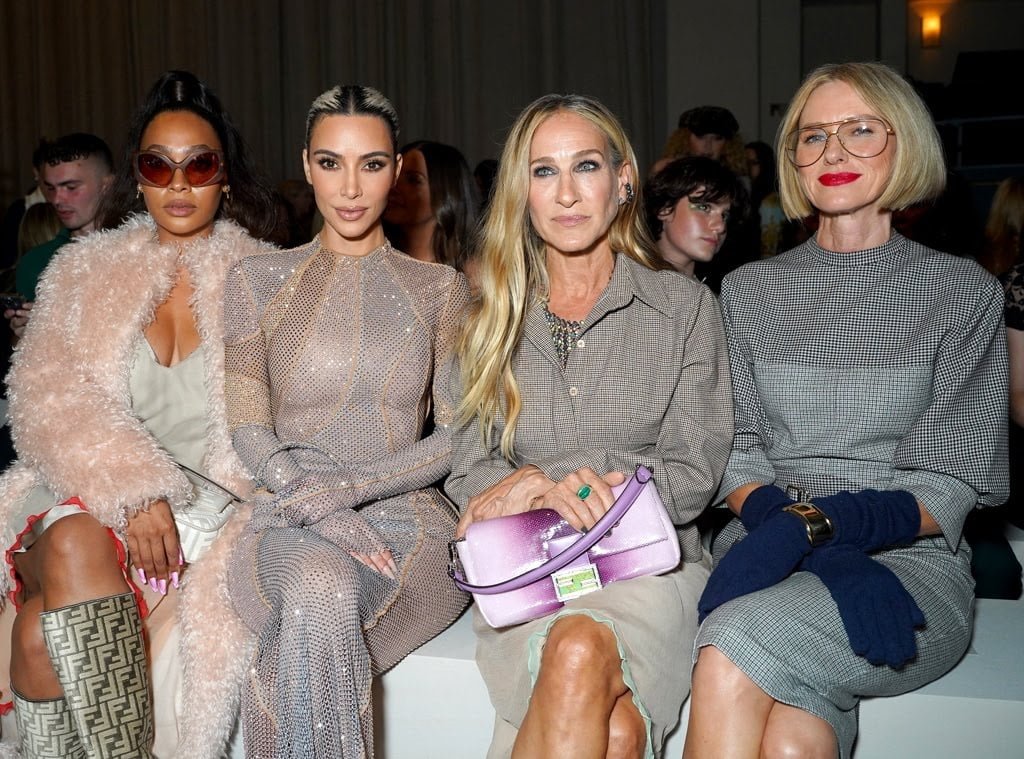 The event also showcased yet another thrilling collaboration with the world-renowned American luxury jewellery company – Tiffany and Co. Both LVMH owned companies collaborated to create a limited edition Tiffany blue Fendi baguette bag among a few others!
To end this exhilarating event, Canadian supermodel Linda Evangelista closed the Fendi show in a Tiffany blue taffeta gown. This marked the 57-year-old's return to the runway. She was one of the most successful models in the late 1980s and 1990s. Other notable celebrities present in the front row of this jaw-dropping event were Kim Kardashian, Winnie Harlow and Sarah Jessica Parker.