King Charles III has been crowned as the new monarch of the United Kingdom in a grand ceremony held at Westminster Abbey.
This marks the first coronation since 1953, when Queen Elizabeth II ascended to the throne following the death of her father, King George VI.
The Archbishop of Canterbury placed the St Edward's Crown on the King's head and he sat upon a 14th century throne.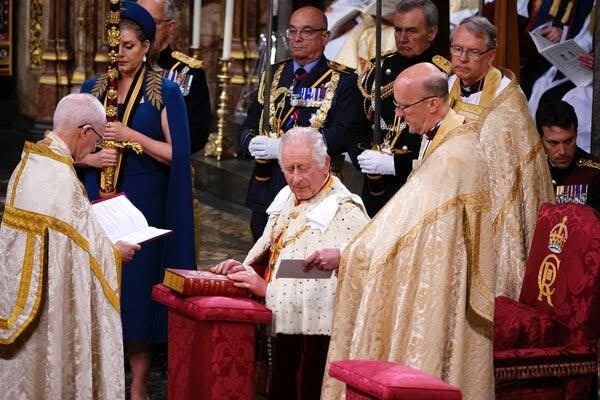 The coronation ceremony was built on ancient traditions and was attended by dignitaries from all around the world. Vice President of India Jagdeep Dhankhar and his wife Dr. Sudeep Dhankhar also arrived at Westminster Abbey to represent India at this historic event!
Prince William knelt before his father and pledged his fealty "as your liege man of life and limb," before rising to kiss his father on the cheek in a touching moment.