This festival brings back to the table a classic: a flavour-filled, nutritious meal served in the famous stone pot bowl called a Dolsot. A dolsot essentially is a smaller-sized piece of stone cookware typically made of pagodite which Chinese artisans often make use of. Delicious dishes like bibimbap are both prepared and served in this cookware.
Only at the time of presentation are all the ingredients mixed together in the dolsot, creating a cracking sound mimicking the mouthwatering delight of the guests! This piece of stone cookware is a great conductor of heat, allowing for the food to reach the guest crisp and sizzling, plus adding to that delectable smokey flavour!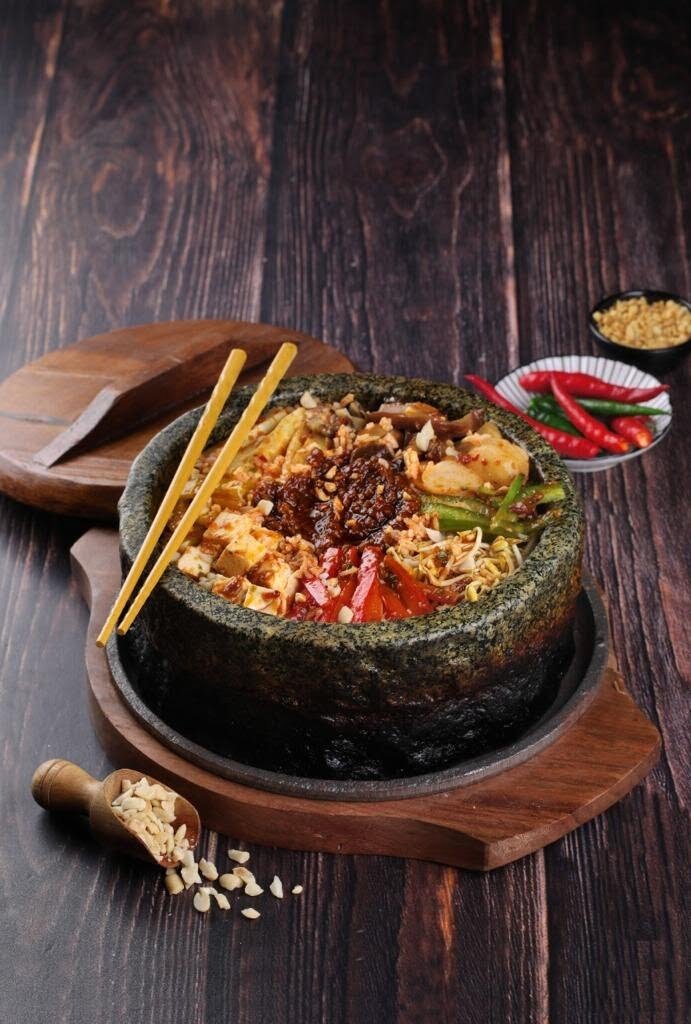 Whether you'd like to customise it with meat or vegetables is all your decision. The China Bistro Dolsot bowl typically serves two and is considered to be a great source of energy whilst providing a massive amount of immunity-boosting benefits.