The renowned pop sensation, Beyoncé, stunned audiences during her ongoing Renaissance Tour with an exquisite ensemble designed by the talented Gaurav Gupta.
Beyoncé's meticulously crafted three-hour set captivates audiences with its grandeur and opulence, and this extends to her wardrobe.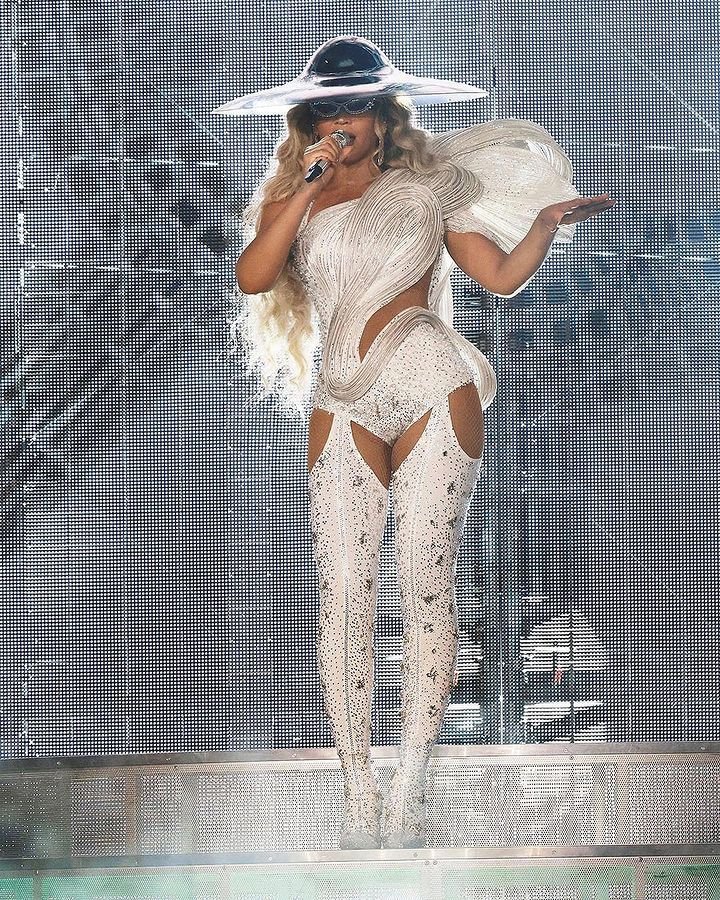 The bodysuit she wore showcased all the signature elements of a classic Gaurav Gupta design.
Its impeccable asymmetrical sculpting around the shoulders, combined with the embellishment of his iconic galactic sequins, created a truly mesmerizing look.
Gaurav Gupta expressed his excitement about this enchanting collaboration, stating, "This magical collaboration is a beautiful personal moment for me, my team, and the brand."