Photographer Tyrell hampton took to Instagram to share the picture that broke the internet captioned 'plot twist'.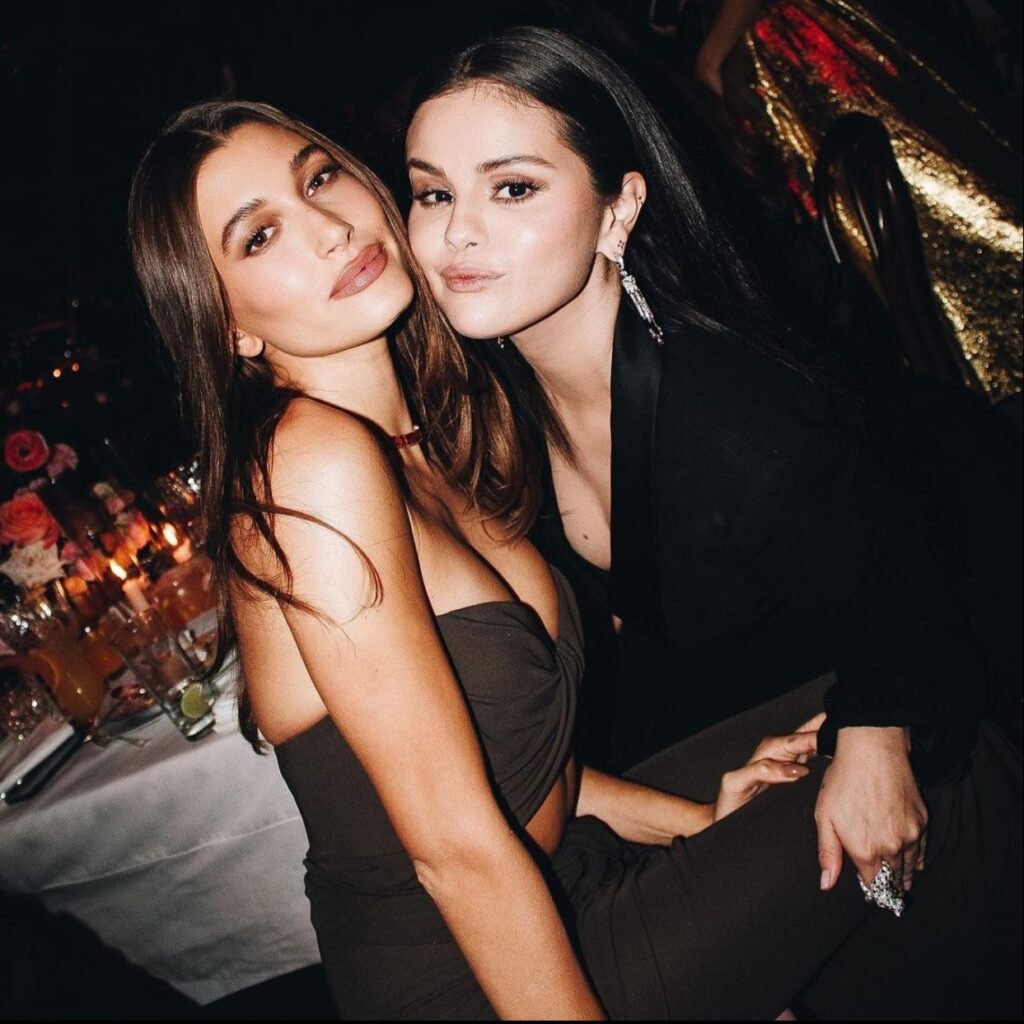 People flooded his comments section saying 'world peace has been achieved' and 'herstory'!
Bieber wore a dark brown YSL gown while gomez wore a chic black suit with satin lapels and flared trousers. Both girls looked lovely💖.