Sejal Parikh, Interior Designer, Wooden Street, spills the secrets on why grey is the new black in home interiors.
The pandemic saw a clear divide in interior colour schemes, with some people seeking the comfort of calming neutrals while others sought the energising vibes of vibrant hues. However, as we step into life post-pandemic, another surge of change in colour schemes is eminent, and while they will vary, some patterns are expected to emerge. What's taking designers by surprise this year is that classic black seems to have been overtaken by dashing grey.
Reimaging interiors
There is nothing quite like grey and black interiors to create a dramatic impact. The versatility of black and grey design is astonishing. Whether eclectic, neoclassical or ultramodern, the shadow palette complements a variety of aesthetics. Heavy shading makes large, high spaces cosier, while dark walls give smaller spaces fuzzy borders that make them feel larger. Living spaces take on a refined personality, functioning kitchens transform into modern culinary experiences, bedrooms seem cosier at night, and bathrooms have a distinctive wow factor.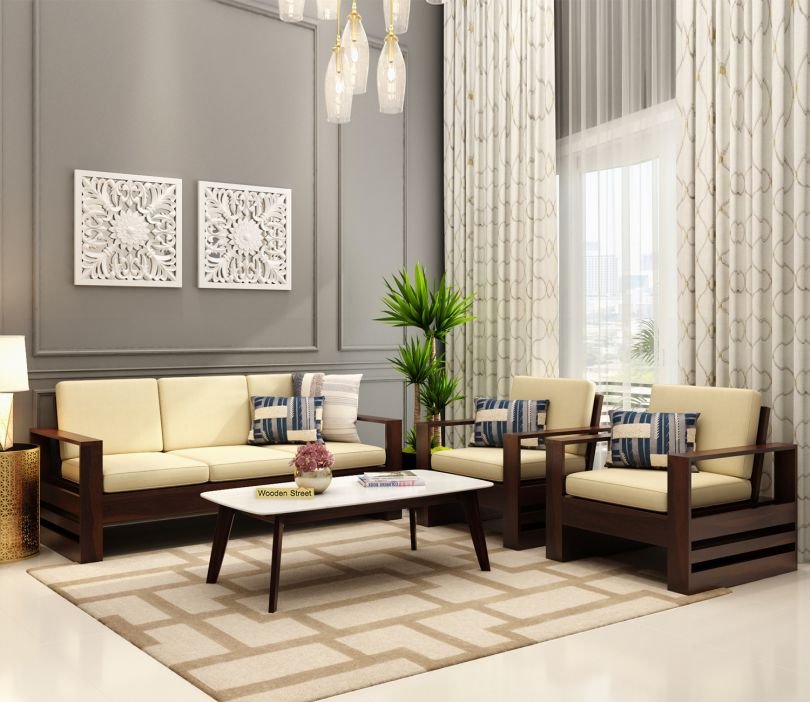 Going grey
Metallic grey backdrop
A metallic grey wall behind the bed is the way to go if you want to make a statement in the bedroom. You can use it to make your room more sophisticated and entertaining, while adding depth and intrigue. To avoid having a busy bedroom, keep the decor minimal.
Play with textures
Grey hues offer the freedom to play with patterns and textures in your living space. Add drama with patterned carpets, lamps, and drapes in addition to playing with textured walls. A bright piece of decor adds colour and brings the space to life.
Introduce depth in bathrooms
A soft grey may help add depth and dimension to your space when decorating bathroom walls, cabinetry, or both. Black tiled flooring is another popular choice for bathroom design.
Layer different shades
Grey is a calming and relaxing colour, but can also make a room feel lifeless and drab. However, you can always mix several tones of grey to create a stylish and modern space. The creative pairing of light and dark grey adds intrigue.
Pair with wood
Grey and warm wood tones go well together. The secret to pulling off this design is to surround the grey with various wood tones so that it stands out in the room. For instance, a light wooden floor will help a grey wall stand out spectacularly.
Opt for luxurious grey marble
Marble itself has a posh, opulent appearance and can transform any room. Grey marble is a great option to create a cosy, welcoming living room with lofty inside walls. Add an abstract piece of wall art, unusual table decorations and accent lights to complete the effect.
Mimic hotel decor
Cool grey might be the solution you are looking for to master the hotel suite look for your bedroom. For a textured, opulent look, layer pillows and rugs on top of the bed. Add wall-mounted accent lights to the headboard or the wall behind the bed for a touch of glitz.
Lean towards the industrial look
Decorative concrete finishes can help you create industrial-themed bedrooms. It provides the ideal grungy industrial effect, which is crucial for this design concept, as well as the ideal minimal industrial aesthetic. For a unified aesthetic, pair with warm browns and whites.
Monochrome prints
Grey lounge spaces look best when decorated with monochromatic designs. It is also a great way to create a modern space that exudes elegance. Finding the ideal piece of furniture and matching design elements will take care of everything else.
Create a focal point
Grey is incredibly flexible and makes the ideal background for colour blocking. This can be accomplished with vibrant furnishing and colourful wall art.
Keep it fresh
Bringing indoor plants into a neutral space is a great way to bring colour into the space. Plants offer warmth and contrast to the flat colour, creating a soothing spa-like feel.
Embrace the dark side
Grey as a colour may get a lot of flak for being dull and boring because it doesn't quite have the intensity of black. However, as a colour, it is extremely flexible and finds its way into a variety of design concepts. It can be used in a plethora of ways and can bring out the potential of a space. It also pairs beautifully with so many colours. So, go on, do your research and see for yourself what an amazing addition a grey scheme could be to your home, and most importantly, remember to relax and enjoy the decorating process.