Much-loved for her music and especially her live, unplugged performances, there's no stopping India's zippy songstress Shibani Kashyap! This gal definitely knows a thing or two about a song sung true…
By Andrea CostaBir
Shibani, could you tell us what sparked your interest in music, and which musical influences shape your style?
My musical journey pretty much began at school… with me singing for the school choir. While in school, I participated in an all-India vocal music competition by the Sangam Kala group. The legendary Jagjit Singhji was a judge, and I won the first prize! I was all of 11, nervous and scared but once on stage, I was in a trance. This achievement actually gave me the confidence to pursue music as my career.
My mother, a classically trained singer, initiated me into Indian classical music. I grew up listening to ghazals and jazz. I'm hugely inspired by Nusrat Fateh Ali Khan, Abida Parveen, Mehdi Hassan, Jagjit Singhji, Asha Bhosle and from the West, I truly follow and connect with the music of Sting, Frank Sinatra, Steely Dan, Sade, Mariah Carey and George Michael.
You've had a remarkable career and 'Ho Gayi Hai Mohabbat', 'Sajna Àa Bhi Jaa' and 'Zinda Hu Mai' are global hits. Your recent songs like 'Jogiya', 'Buhe Bariya', 'Chandni Raatein' and 'Lakkshake' are hits too. Could you share some highlights of your musical journey?
My musical journey began with me singing the famous AIR FM signature tune when FM radio was launched in India. For a while I kept singing jingles and lending my voice to TV commercials and radio, and then my pop singing career started with the album 'Ho Gayi Hai Mohabbat' which was a huge hit!
I then embarked upon my Bollywood and playback career with my debut in Shashanka Ghosh's film 'Waisa Bhi Hota Hai' in which my song 'Sajna Àa Bhi Jaa', which is composed and sung by me, became a blockbuster! I was really thrilled and thankful that the start of my career was amazing; this gave me huge confidence. I then moved to the city of dreams – Mumbai – to pursue my career in music.
I did a series of films as a singer and composer with songs like 'Zinda Hu Mai', 'Kashmakash' for Rohit Shetty's 'Sunday', the Manoj Bajpayee starrer '1971' and many more… I have been touring the world with my concerts, singing and collaborating with international singers and being more of an independent musician, I have tried to stay relevant with the music trends of today. I'm happily doing lots of singles and collabs, and recently sang for Grammy award-winning musician Ricky Kej.
An ace at playing the guitar, you are often seen performing Live & Unplugged at many concerts. How did you pick up this instrument, and what role does it play in your music?
The guitar is my best companion and truly my favourite musical instrument. I started learning the guitar in school and am still learning and discovering so much more about it. It defines my musical personality and I always play the guitar and sing at all my shows. Even when I do TV and radio interviews, I sing and play. In fact, when I compose a melody, the guitar really helps. I would like to encourage all singers to play at least one instrument as it helps express your musicality in your performance, and it's like your very own band!
Shibani, you are an empanelled artist of Indian Council for Cultural Relations, Indian Oil, and you have performed in many countries, representing Indian arts and culture. Do share a few memorable experiences…
I am an empanelled artist of ICCR (Indian Council for Cultural Relations) by virtue of which I am sent regularly to different countries to represent Indian culture and arts. My recent trip organised by ICCR was in Uzbekistan where I did 5 concerts in 5 different cities in 5 days! It's indeed a beautiful country and everyone is crazy about Bollywood – especially Raj Kapoor and Mithun Chakraborty. 'Awara Hoon' is like an anthem for them… 'I Am A Disco Dancer', 'Jimmy, Jimmy' are their favourite songs… In fact, there is a restaurant named after Raj Kapoor in Tashkent where my entire team and I were hosted for a delicious Indian lunch!
It was indeed a very memorable, hectic, fun trip. On the sixth day after all my concerts were done, I was asked to hold a workshop in Tashkent on music and dance. This was a first for me as I had never done something like this internationally (teaching foreigners singing techniques). We were also celebrating 32 years of friendship between India and Uzbekistan.
Your live concert on completion of 50 Golden Years of Arunachal Pradesh gained tremendous applause. Tell us a little about that experience please…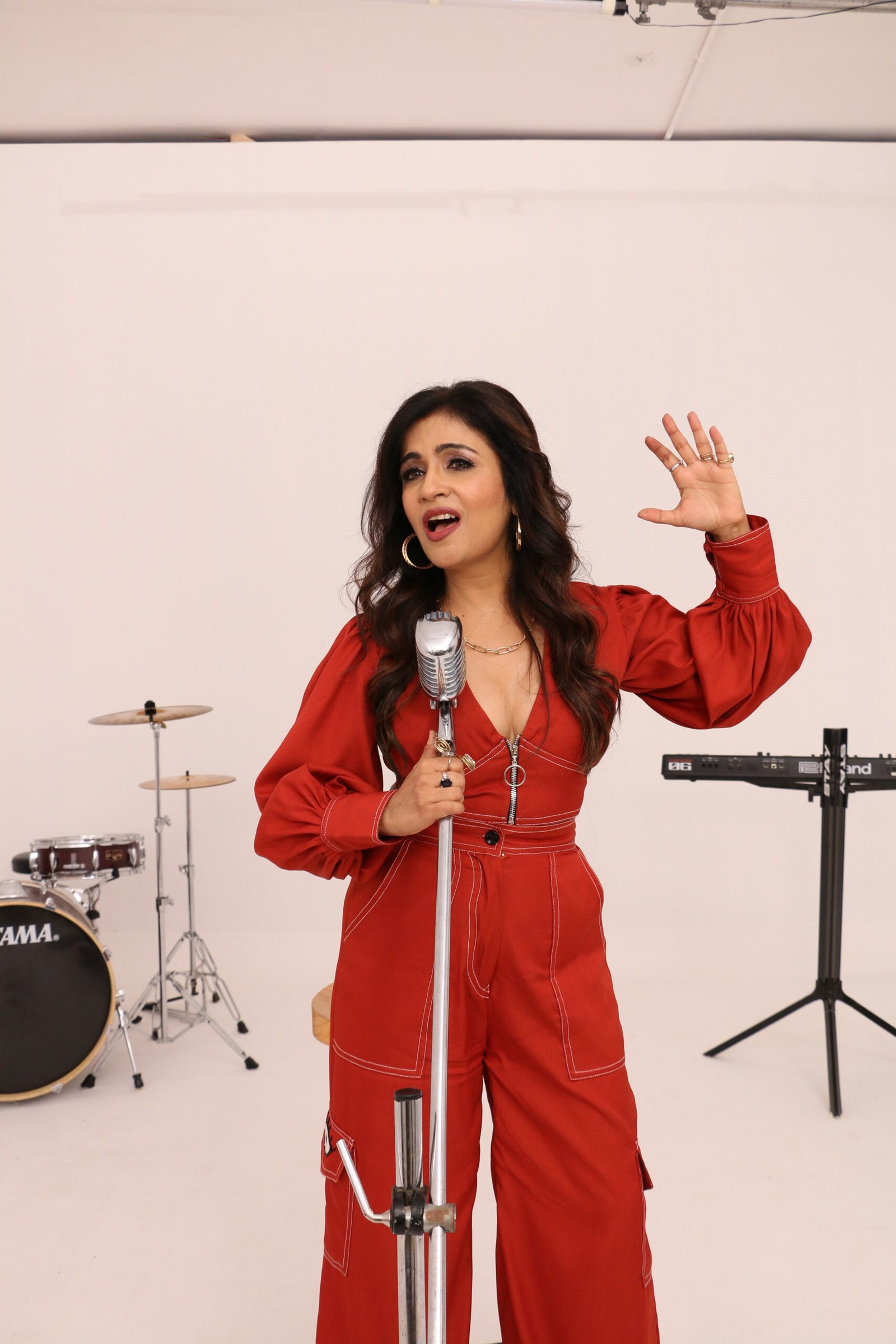 Arunachal Pradesh is an exotic and beautiful land known as the land of the rising sun. I was invited by the Government of Arunachal Pradesh to perform at the opening ceremony of the Nyokum Yullo Festival held in Seppa in AP to celebrate 50 golden years of this state. I performed to a crowd of almost 10,000 people and got an amazing response!
I also got to witness some amazing bands and musicians from Arunachal… their music is truly international. Before leaving for AP, my team did some research on the lovely locations there and we decided to stay back a few days and shoot a music video. You must watch the remake of 'Mere Mehboob', which I have sung and which was shot in AP; it's truly a tribute to this lovely place.
What was the experience like of performing at the world's largest India Day Parade to celebrate 72 years of India's independence in New York along with eminent personalities like Kamal Haasan, Kailash Kher and Shruti Haasan?
Patriotic fervour at its peak!! Well, this is what I experienced when I performed in NY to a crowd of over 1 lakh NRIs at the Madison Square Garden. The festivities were on for a whole week and it was lovely to perform and interact with Kamal Haasan, Shruti and Kailash. This kind of patriotism I have not seen in our own country. Also the love and friendship between America and India is remarkable as senators, mayors and other eminent Americans all participated in the India Independence Day celebrations. I was also thrilled to see my songs playing on the big billboards at Times Square!
You've received several prestigious awards. How do these accolades motivate you, and do you have a favorite award or moment in your career?
Awards definitely encourage and motivate us to keep going and keep achieving… they bring us in the limelight and also help generate more work, more projects, and I love the collection of awards that I have and whenever I see them, it increases my self-confidence.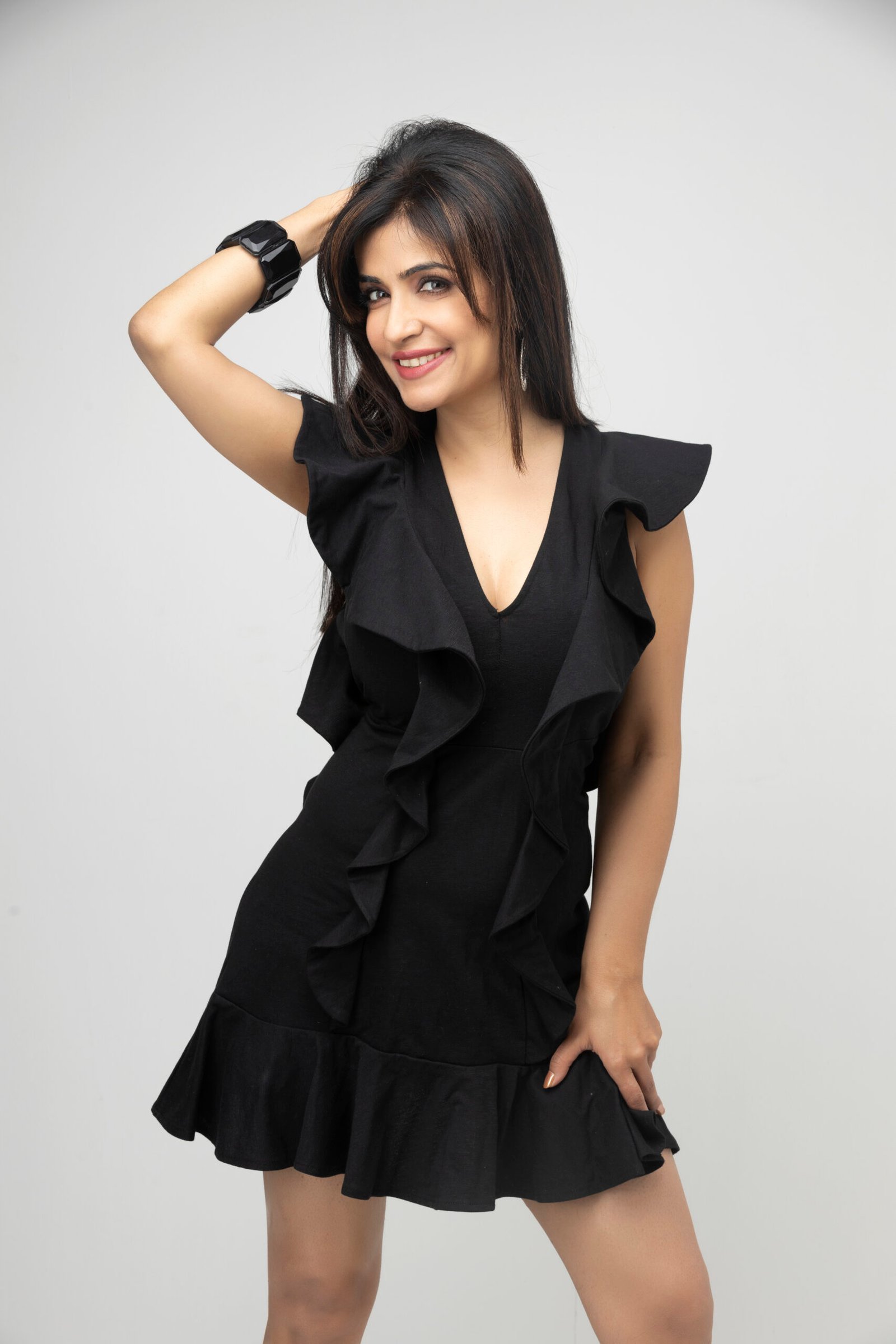 My very first award was the Channel B Award which I got for my debut album 'Ho Gayi Hai Mohabbat'. The Dada Saheb Phalke Award was another wonderful blessing. I received the Stardust Award for best song for 'Zinda Hu Mai'. I love the Stardust Awards as they celebrate upcoming and established talent. I'm also a permanent jury member of the Mirchi Music Awards and truly love this award as it's all about music.
Renowned for your live performances, what do you enjoy most about performing in front of an audience, and do you have a favorite live show memory?
Live shows are my passion; I love the instant reaction I get from my fans when I'm performing live. I started performing live 20 years ago; I remember my very first show was with Baba Sehgal at Jawaharlal Nehru stadium in Delhi. He was such a rage with his 'Thandi Thandi Pani'… I was the opening act and I was soooo nervous but once on stage, I was on a roll! My most memorable show was when I performed at the opening ceremony of the Commonwealth Games – it was an audience of almost 70,000 people and it was being relayed live on TV, so the whole world saw it!! I recently also performed at the mascot launch of the National Games held in Goa, and it was fabulous!
You've been involved in various social causes and you create songs as an independent artist for social causes. Can you tell us about your efforts in using your music to make a positive impact on society?
Music is a very powerful and effective tool to bring about a change, to stand for a cause, and it can absolutely create a revolution! I love making songs that convey a message and stand for a cause. My track 'Alvida' is a cry against terrorism; the song I did recently with Ricky Kej is a peace anthem; I have sung and composed the Lavasa Women's Drive anthem; I composed and sang a song called 'Don t Drink And Drive', which is a campaign on anti-drunken driving.
Having made a cameo appearance in the Bollywood film 'Helicopter Eela' with Kajol, will we be seeing more of you in films?
I made a cameo appearance in 'Waisa Bhi Hota Hai' and a TV show called 'Veera' where I played a music mentor to the hero… then I did a cameo in a film called 'Ranviir the Marshal' where I played a martial arts expert, and 'Helicopter Eela' was a fun cameo as I had to play myself – Shibani Kashyap. I really enjoyed doing these cameos, but I don't think I'm cut out to be a full-on actor as I'm so entrenched with music thanks to my shows, tours and events. Only if I get a role where I play a singer, will I dabble further in acting; else, no.
Any advice for aspiring musicians who want to pursue a career in music?
Keep practicing regularly and create original music, original songs. That's where you will find your real following and with the digital platforms available to us today, we have easy access to showcase our content.
What are your future goals as an artist? Any specific milestones you'd still like to achieve?
Along with creating more music and touring different parts of the world, I am in the process of setting up a music academy where I would spotlight the art of performing live. I would love to teach whatever I have learnt so far in my journey… There are still so many milestones that I wish to achieve – it is my dream to work with my favourite composer A R Rahman; I would love to sing for him.