It was a double dose of laughs, conversation and filmi fun with Sonakshi Sinha and Huma Qureshi at the unveiling of the 'Society Achievers' October 2022 magazine cover.
They say two heads are better than one, but nothing quite tops two powerhouse actresses teaming up to shatter perceptions and have a little fun along the way. And Sonakshi Sinha and Huma Qureshi did not disappoint.
With an infectious energy that comes with long-time friends, the leading ladies took centre stage at Invincible at C'est La Vie, Bandra, Mumbai, to talk about their new film 'Double XL'; and unveil the October 2022 issue of 'Society Achievers' alongside media magnate Nari Hira and Andrea CostaBir, Editor, 'Society Achievers'.
"I've been seeing this magazine since I was a child. You're constantly putting such amazing achievers on the cover. And it is great to be here with Huma, of course. I think it's a really good feeling. The headline resonates very well with our film. It's all about breaking stereotypes and telling people that they cannot tell you what to do. I'm glad we have this headline to go with our pictures and with our film on 'Society Achievers' magazine," said Sonakshi on seeing the cover.
And Huma too had her piece to say, "This feels very, very cool… I could not have imagined a better person than Sonakshi to share this cover with. I think there's no one better than 'Society Achievers' to put us on the cover. The film talks about something that is so relevant. It talks about body positivity, about female friendship, about changing the narrative… So thank you. And thank you, Ashwin Sir (the producer of the film), I remember having this conversation with him and he really sort of made it happen."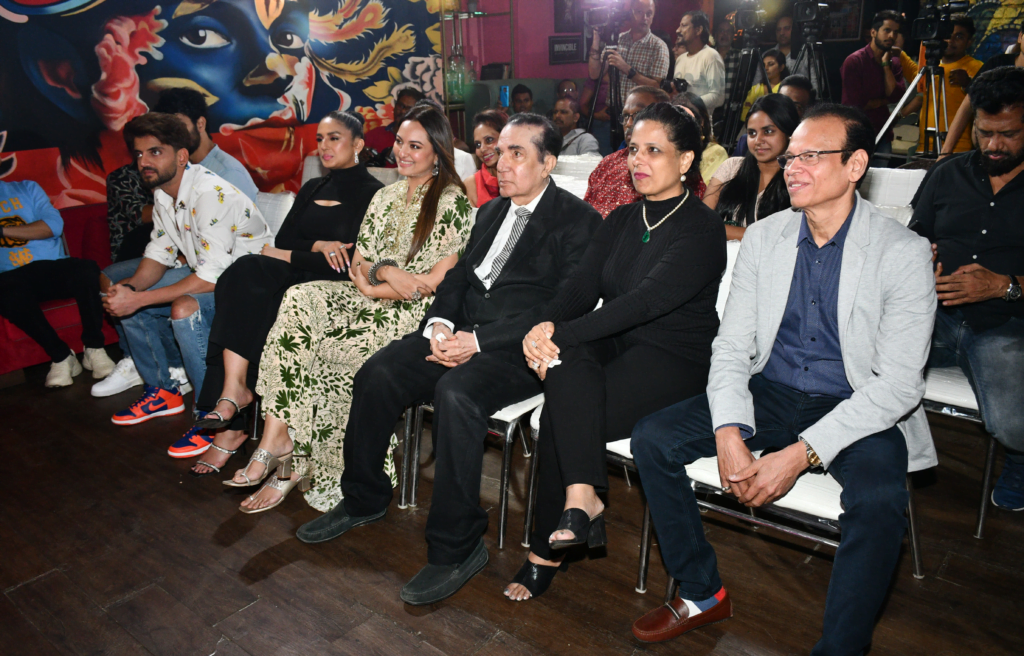 Our vivacious host for the evening, Simran Ahuja, then called on the rest of the 'Double XL' crew including director Satram Ramani, producers Ashwin Varde, Mudassar Aziz and Saqib Saleem, as well as co-stars Zaheer Iqbal and Mahat Raghvendra. Each of them was felicitated by Nari Hira and presented with a token of appreciation from Dr Aneel Murarka.
Before diving into a Q&A with the media, Simran convinced the four actors to shake a leg to the tune of 'Taali Taali' from their film – a request that was enthusiastically met by the stars and audience.
'Society Achievers' also took a moment to honour achievers and game changers from various fields. These included Dr Aneel Murarka, Swati Nanda, Preeti Yadav, Shiva Bhandari, Sushil Matey, Sanjay Goyal, Vasant Bhandari and Basab Paul.
With the festivities all wrapped up, the evening gave way to some mingling, a little catching up and, of course, striking a few poses for the shutterbugs!!
The magazine would like to give a special shoutout to Basab Paul and his team at Invincible, C'est La Vie, for being our Hospitality Partner.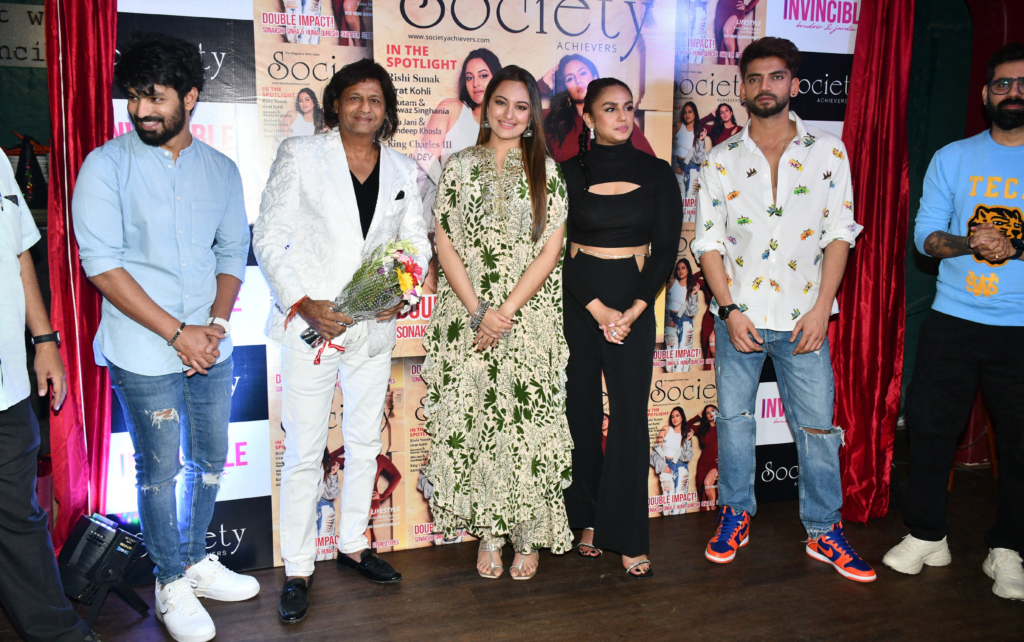 ‌