People across India celebrated Gudi Padwa, Ugadi, Baisakhi and more yesterday…
In keeping with traditional festive attire, Isha Koppikar decked up in the nine-yard 'Navari Saree', authentic to Marathi culture.
She shared, "Navari sarees have a very grand and celebrated history. That is what makes them my favorite. The traditions attached to them make them more than just a mere aesthetic attire. The Navari symbolises strength and power. It was also worn by women to fight in wars back in the day, as it allowed mobility and freedom of movement."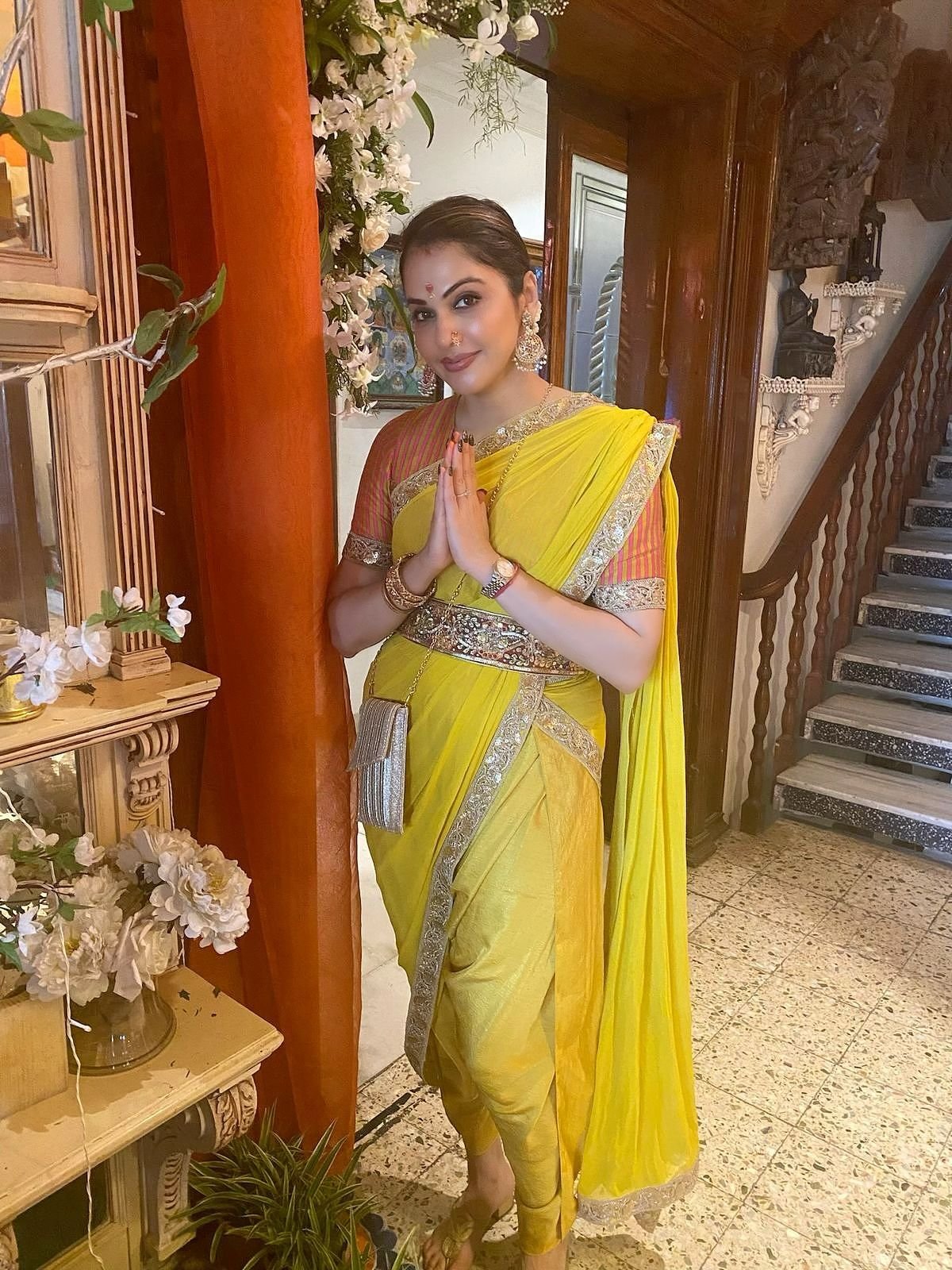 We like… do you? Share your thoughts on the 'Navari Saree' with us in the comments section.
@isha_konnects