One of the most accomplished professionals in the world, Ajay Banga has been delivering on profit and purpose. There are reasons aplenty as to why he was nominated by the US for the World Bank top job…
By George Soman
Frissons of excitement ran through the country and diaspora as US President Joe Biden announced that the United States was nominating Ajay Banga, "a business leader with extensive experience leading successful organisations in developing countries and forging public-private partnerships to address financial inclusion and climate change," to be President of the World Bank.
The sheer delight his nomination sparked was reflected in Derek O'Brien, Trinamool Congress spokesperson's, tweet: "What a champion you are, Ajay Banga… From Kolkata Branch Manager of @Nestle dreaming up the Maggi Quizzes three decades ago, to this!"
Ajay Banga has indeed come a long way. A naturalised US citizen raised in India, he could become the first person of Indian origin to assume the prestigious post, should the board of directors approve his nomination. As the largest stakeholder in the institution, the US usually selects who will lead the World Bank; however, other countries have yet to put forward their own nominees. If appointed, Banga would succeed David Malpass, who announced recently that he intends to step down at the end of June.
Leading Banga's nomination, the statement from President Biden read: "Ajay is uniquely equipped to lead the World Bank at this critical moment in history. He has spent more than three decades building and managing successful, global companies that create jobs and bring investment to developing economies, and guiding organizations through periods of fundamental change. He has a proven track record managing people and systems, and partnering with global leaders around the world to deliver results.
He also has critical experience mobilizing public-private resources to tackle the most urgent challenges of our time, including climate change. Raised in India, Ajay has a unique perspective on the opportunities and challenges facing developing countries and how the World Bank can deliver on its ambitious agenda to reduce poverty and expand prosperity."
Treasury Secretary Janet Yellen noted that Banga's experience "will help him achieve the World Bank's objectives of eliminating extreme poverty and expanding shared prosperity while pursuing the changes needed to effectively evolve the institution," which include meeting "ambitious goals for climate adaptation and emissions reduction."
Over the course of his career, Banga has served as advisor to governments, companies and organisations of all kinds, advocating for partnership and systems that deliver on profit and purpose.
A Suitable Choice
The US Government has nominated Ajay Banga mainly for his expertise in handling global challenges including climate change, which is its topmost priority. World Bank has often been criticised for being hostile to undeveloped nations. Banga has extensive experience in lending in the developing world and in advocating for equity and the environment. His nomination is a strong signal that the United States wants to help developing countries switch to greener forms of energy. His track record is stellar, including 15 years at Citigroup, rising to lead the behemoth's Asian operations, before taking charge of Mastercard.
What's more, Banga is a bona fide climate financier. By choosing a banker who cares about the planet, Washington indicates that green finance (structured financial activity that's been created to ensure a better environmental outcome) is a political priority.
Banga, with his close ties to emerging markets, could well assume a job that oversees billions of dollars of funding.
The Promise Of Things To Come
Biden's faith in Banga is amply justified. Banga is considered one of the most accomplished professionals in the world. His candidature to lead the 189-nation World Bank, which fights poverty and intends to put climate change at the forefront, is entirely apt. Banga is renowned for openly expressing his concern about the difficulty of addressing climate change. Under his past leadership as CEO, Mastercard, he spearheaded the effort to form the Priceless Planet Coalition in 2020. This was a collection of around 100 businesses dedicated to making financial contributions to halt environmental degradation.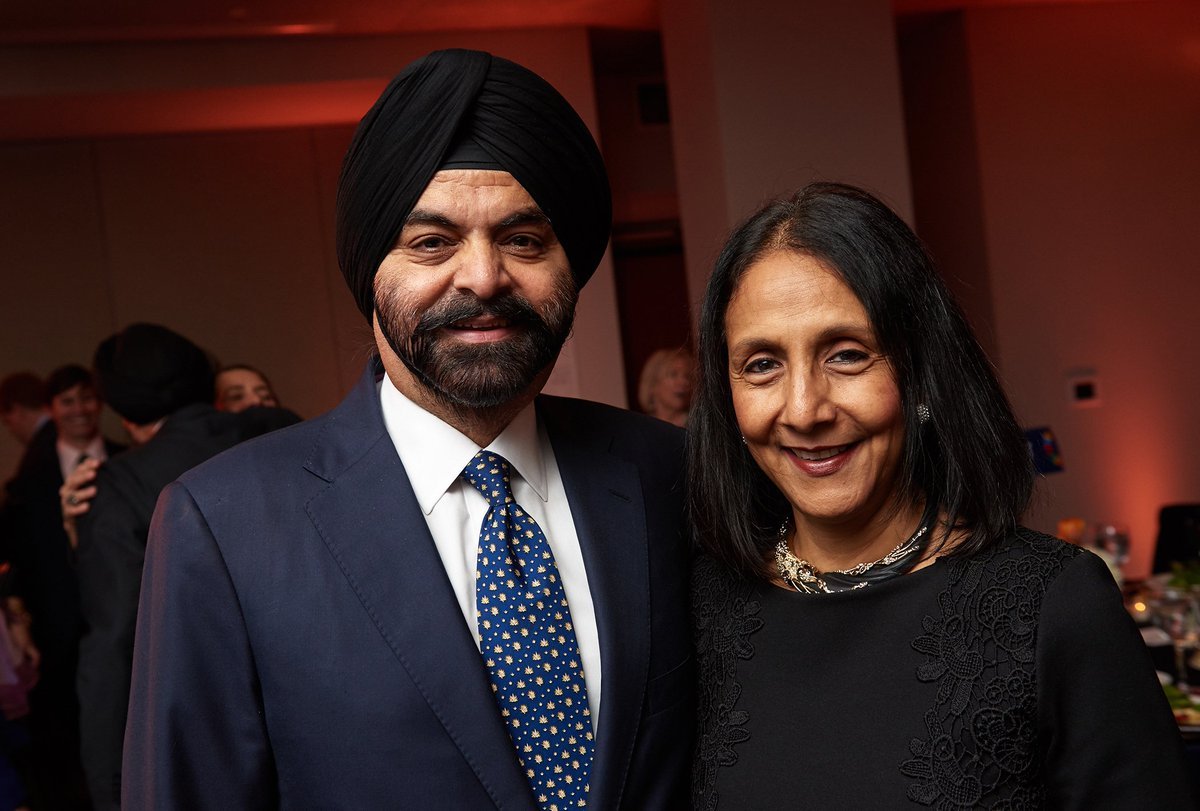 As writer Michael Sheldrick points out in 'Forbes', "With his vast experience in the private sector, Banga has the potential to bring constructive changes to the organisation. If he effectively leverages his skills and expertise, Banga's leadership could mean transformational reform at the World Bank, which is an urgent necessity in light of the pressing issues of extreme poverty and the climate crisis our world is facing. This is a prime opportunity for change that must be seized without delay, and some leading voices are hopeful that Banga will rise to the occasion."
Vouching for Banga's climate credentials, Lord Nicholas Stern of the London School of Economics emphasised that under Banga's leadership, Mastercard was a leader in setting targets for net zero and the first such institution to gain approval from the Science-Based Targets initiative. This is considered the optimal approach in corporate climate action.
Hailing his nomination, Luis Alberto Moreno, who worked closely with Banga while serving as President of the Inter-American Development Bank, said that Banga's work in India and other emerging markets, his "obsession" with expanding financial inclusion, and his deep knowledge of new technologies could help bridge the divide between rich countries and emerging markets.
Banga is also a passionate supporter of closer connections between India and the US. In 2019, he asserted that the world needs a "mahagathbandhan" of the sort represented by the Indo-US strategic relationship, and that the "two greatest democracies" can contribute to this.
A Valuable Journey
Ajay Banga currently serves as Vice Chairman at General Atlantic. Previously, he was President and CEO of Mastercard, leading the company through a strategic, technological and cultural transformation.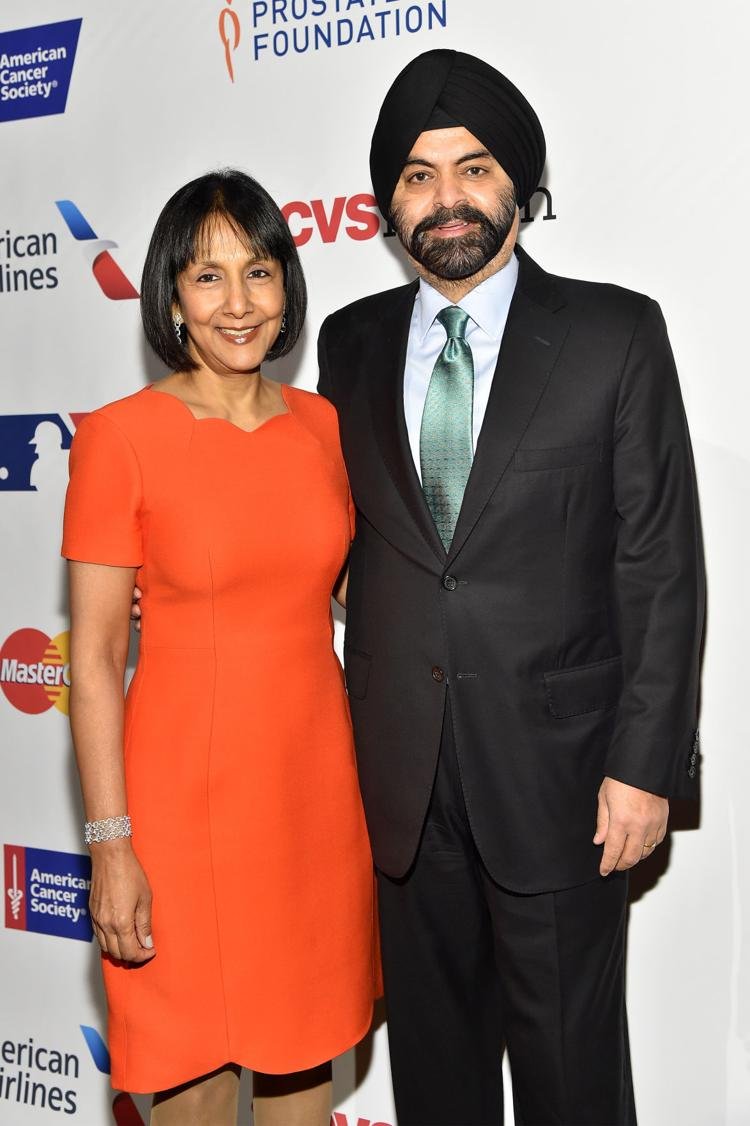 According to the White House website, over the course of his career, Banga has become a global leader in technology, data, financial services and innovating for inclusion. He is honorary chairman of the International Chamber of Commerce, serving as Chairman from 2020-2022. He is also Chairman of Exor and independent director at Temasek. He became an advisor to General Atlantic's climate-focused fund, BeyondNetZero, at its inception in 2021. He previously served on the boards of the American Red Cross, Kraft Foods and Dow Inc. He has also worked closely with Vice President Harris as the Co-Chair of the Partnership for Central America, to mobilise resources for Northern Central America from the governmental, corporate, and non-profit sectors.
He is a member of the Trilateral Commission, a founding trustee of the U.S.-India Strategic Partnership Forum, a former member of the National Committee on United States-China Relations, and chairman emeritus of the American India Foundation.
Banga is Co-Founder of the Cyber Readiness Institute, Vice Chair of the Economic Club of New York, and served as a member of President Obama's Commission on Enhancing National Cybersecurity. He is a past member of the U.S. President's Advisory Committee for Trade Policy and Negotiations.
Awarded the Foreign Policy Association Medal in 2012, he was also awarded the Padma Shri by the President of India in 2016, the Ellis Island Medal of Honor, and the Business Council for International Understanding's Global Leadership Award in 2019, and the Distinguished Friends of Singapore Public Service Star in 2021.
Early Days
He was born Ajaypal Singh Banga on November 10, 1959, in Khadki cantonment of Pune, Bombay State, where his father, a Lieutenant General in the Indian Army, was posted at the time. Belonging to the Sikh faith, his family is originally from Jalandhar, Punjab.
Schooled at St. Edward's School, Shimla, and at the Hyderabad Public School in Hyderabad, he went on to graduate with a Bachelor of Arts (Honours) degree in Economics from St Stephen's College, Delhi. He followed it up with a PGP in Management (equivalent to MBA) from the Indian Institute of Management, Ahmedabad.
In 1981, he started his career with Nestle, where he worked for 13 years. He later joined PepsiCo, and has also worked with Citigroup and Nestle in India. Over his 30+ years of experience, he has been on the boards of American Red Cross, Kraft Foods and Dow Inc. Banga was a naturalised US citizen in 2007.
After 12 years at the helm of Mastercard, he retired in December 2021. During his tenure, he is acknowledged for helping 500 million unbanked people join the digital economy. He also averted layoffs of the bank's 19,000 employees during the Covid-19 pandemic, and led work on climate, gender, and sustainable agriculture.
Meet The Bangas
Banga's wife Ritu is the Co-Founder of Zoomdojo, a consulting firm. Holder of a Bachelor's degree in Economics from Lady Shri Ram College, she earned an MBA from Indian Institute of Management, Ahmedabad. Her professional experience includes being on the advisory board of South Asian Youth Action; member of the National Advisory Council of Virtual Enterprises International; investor and advisory board member at SmartPurse – the money coaching and learning e-toolbox; investor and advisory board member at QuadFi, a Canadian online lender; and a member of the Board of Fellows, Weill Cornell Medicine.
His elder daughter Jojo (Jyotika) Banga was born in 1991 in the US. She attended the prestigious Harvard College for undergraduate studies in 2009. She graduated Magna Cum Laude with high honours in 2013. According to her LinkedIn profile, she is senior director, Growth at CLEAR, New York City Metropolitan Area. Her experience includes manager, brand strategy and integrated marketing at Peloton Interactive; HBS Leadership Fellow; and associate at McKinsey & Company.
Younger daughter Aditi Banga is a digital strategist. Born in 1993, Aditi completed her undergraduate studies in economics and psychology from Harvard College. During her time at Harvard, she served as the Vice President of the Harvard Democrats and worked on a number of political campaigns. She was also a member of the women's lacrosse team. She went on to earn her MBA from Stanford Graduate School of Business. She has worked for major tech companies such as Instagram and Facebook.
Ajay Banga's brother, Manvinder "Vindi" Singh Banga, is an Indian businessman. He is a senior partner at the private equity fund Clayton, Dubilier & Rice. An IIT Delhi graduate and an IIM-A MBA, he worked for Unilever for 33 years, serving as Chairman and CEO. Banga is a non-executive director on the boards of Glaxo Smith Kline, Thomson Reuters and Marks & Spencer. He is also on the board of the Confederation of British Industry. He served on the Prime Minister of India's Council for Trade & Industry from 2004 to 2014. He was awarded the Padma Bhushan by the President of India in 2010. He was appointed as Chair of the UK Government Investments.
Did you know…?
When Banga was the Chief Operating Officer at Mastercard, he earned a whopping ₹52,60,000 per day, till he retired from the company last year. His earnings of US$23,250,000 per year at Mastercard translated to approximately ₹1,92,32,46,975.
As per CNBC, Banga's net worth was US$206 million in 2021. This translates to over Rs 1700 crore. He has US$113,123,489 worth of Mastercard stocks. Over the last 13 years, he sold stocks worth lakhs of dollars.
'A Leader Listens' is a reproduction of Ajay Banga's inspiring convocation address delivered at IIM Ahmedabad in March 2015. He demonstrates the key responsibilities of being a good leader in today's world. Among other points, he emphasises that the world is getting smaller and more interdependent, which makes leadership and developing a sense of globality more important than ever. According to Banga, the leaders of today need to understand the value of their time and develop the need for urgency, but not at the cost of listening — to clients and employees. Taking thoughtful risks and being competitively paranoid are qualities that should be ingrained in today's leaders. Listening is the first step to true knowledge, and a good leader knows that knowledge is invaluable, he stresses.

What is the World Bank?
The World Bank is an international development organisation owned by 187 countries. Its goal is to eradicate poverty by providing financial assistance to the governments of its less wealthy members in order to boost their economies and raise the standard of life for their people. In terms of research facilities, the World Bank is among the biggest in the world. It includes specialist divisions that counsel nations on issues pertaining to health, education, nutrition, finance, justice, law, and the environment. The World Bank Institute, a different division of the bank, provides local research and educational facilities for local government and other official training. Founded in 1944 to aid in the post-World War II reconstruction of Europe and Japan, it was formerly known as the International Bank for Reconstruction and Development. It had 38 members when it originally started functioning in 1946. The majority of the world's countries are currently members.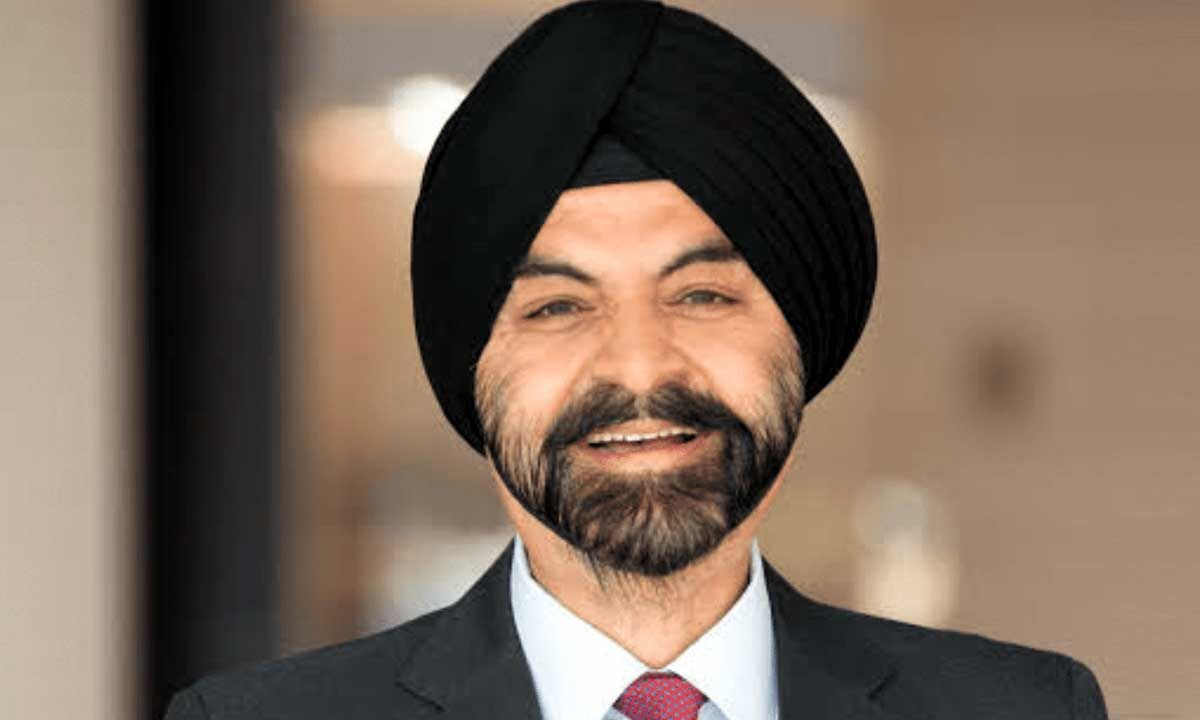 What is a naturalised US citizen?
Naturalisation is the process to become a US citizen for those born outside of the United States. Eligibility includes factors such as being at least 18 years of age at the time of filing the application; being a lawful permanent resident for the past three or five years (depending on category); having continuous residence and physical presence in the United States; good moral character etc.