His unstinting efforts have ensured that it can never be said of Anand Mahindra that "he inherited everything and that his parents gave him everything on a silver spoon".
By Nichola Marie
India's billionaires might know a lot about big business but some of them could learn a thing or two about acquiring a solid fan base from fellow billionaire and Chairman of the Mahindra Group and Mahindra & Mahindra Ltd – Anand Mahindra. A pro-Twitter user, Mahindra regularly shines a spotlight on Indian talent, often sharing interesting anecdotes and insights on the platform, engaging effortlessly with his approximately 10.3 million followers. In fact, when he touched 10 million followers in November 2022, he marked the milestone by sharing a funny gif along with the caption, "My reaction when I saw this milestone in the number of followers. Hard to believe I have a family this large. (Clearly violating Family Planning guidelines!) A huge thank you to all for your interest and your belief in me. Let's stay connected."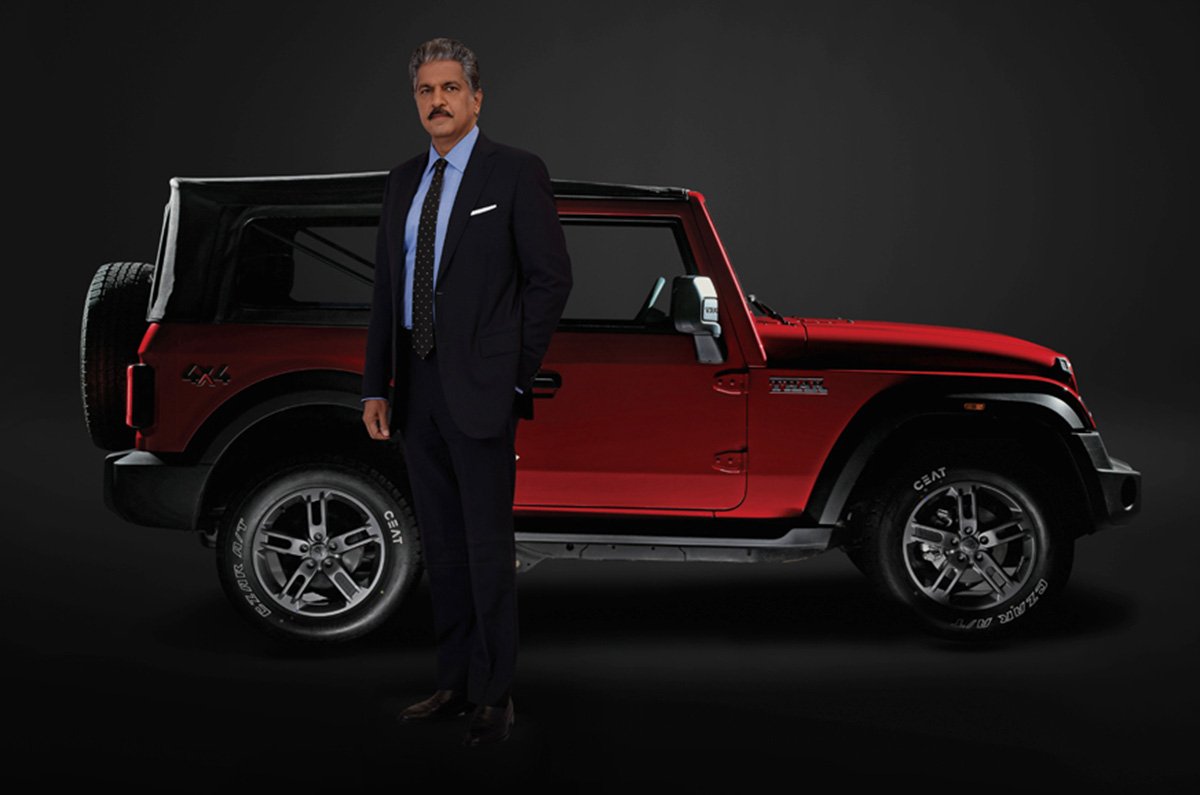 He also handles the occasional jabs and thrusts on the social networking site with flair. When a user responded to a comment about his 'French son-in-law', asking him, "None of my business But why not an Indian son-in-law?" Mahindra tweeted back, "Because that's none of my business either. My daughters, on their own, chose their life partners. And I'm proud of them for that."
Scroll further on his feed, and you realise he also regularly uses the platform to address professional complaints and requests. A tweet urging him to "pay some attention to your service initiative too," was promptly met with a response from Mahindra customer care, requesting the user to share his contact details so his query could be appropriately addressed. Another tweet by a son, wishing for the earliest delivery of an XUV for his 73-year-old father, is also courteously answered, with the team responding, "We are more than eager to get your vehicle delivered. Had the situation been normal with streamlined supplies, we'd have been in a better position to deliver quicker."
This is, after all, Padma Bhushan-winner Anand Mahindra, the man who has gone on record to say, "I did not want to end my life where no matter how successful I was in business, (people shouldn't say) he inherited everything and that his parents gave him everything on a silver spoon."
An Abundance Of Achievements
Under his tenure, the Group has expanded domestically and internationally into a range of major industrial sectors from automobiles and agriculture to IT and aerospace. The company developed through both green-field business development and acquisitions, such as Swaraj Tractors, Reva Electric Car Company, Satyam Computer Services, Peugeot Motorcycles, Aerostaff Australia, Holiday Club Resorts, and Pininfarina S.p.A.
Anand Mahindra has served on several influential bodies, national and international, including the UN Global Compact Board, Global Board of Advisors of the Council on Foreign Relations, World Bank Group's Advisory Board for Doing Business and the International Advisory Council of Singapore's Economic Development Board.
He has also been President of The Confederation of Indian Industry and served on the boards of the National Stock Exchange of India and the National Council of Applied Economic Research. He is currently on the board of Invest India, the National Investment Promotion and Facilitation Agency.
Besides the Padma Bhushan award, India's third highest civilian honour, which he was decorated with in 2020 for his contribution to the nation in the field of trade and industry, his cap flaunts myriad feathers. Named in Barron's List of Top 30 CEOs worldwide (2016) and 'Fortune' magazine's list of the World's 50 Greatest Leaders (2014), he was also bestowed with the Best Transformational Leader Award by the Asian Centre for Corporate Governance & Sustainability (2012). Appointed 'Knight in the National Order of the Legion of Honour' by the President of the French Republic (2016), three years earlier, he had been conferred the 'Grand Officer of the Order of the Star of Italy', by the President of Italy.
An incisive business commentator and humanitarian, his many social change initiatives include the Nanhi Kali programme, which, over the last two decades, provided over 330,000 underprivileged girls access to high-quality education. He is also Chairman of the Board of Naandi Foundation, India's leading NGO focused on educating girls, skilling youth and providing sustainable livelihoods to small farmers through biodynamic agriculture. Besides this, he serves on the Founders' Board of The Rise Fund, a US$2 billion impact fund.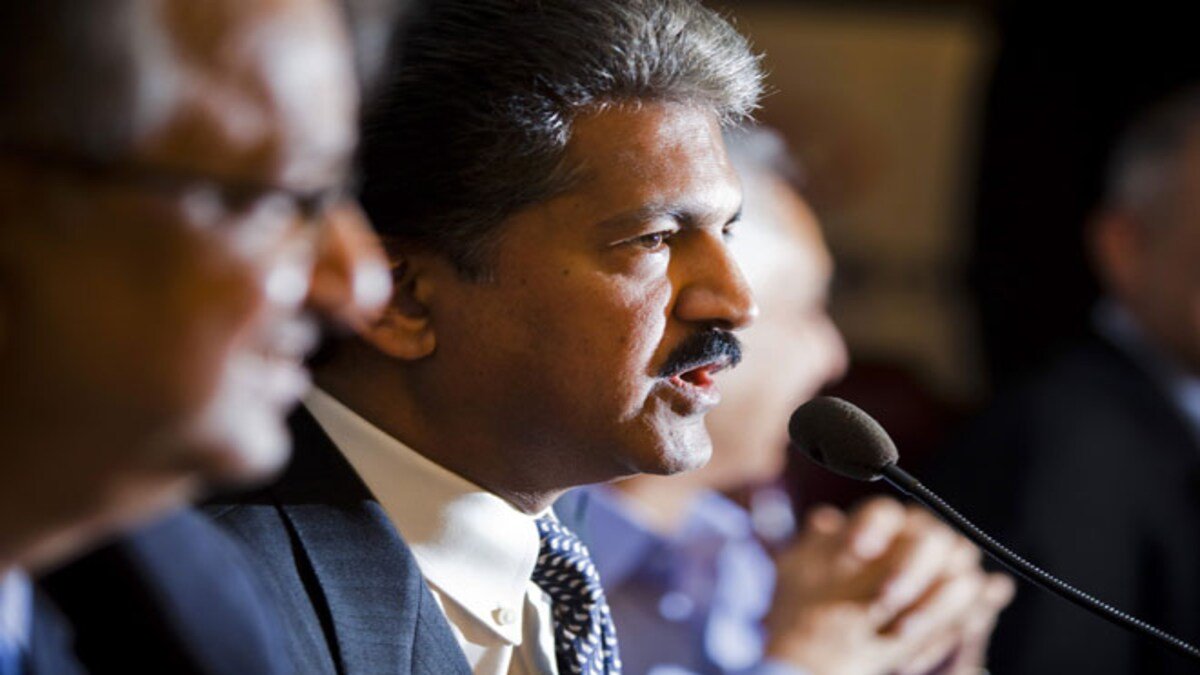 A strong votary of arts and culture, the company's festivals and awards such as Mahindra Blues, Mahindra Excellence in Theatre Awards and Mahindra Sanatkada celebrate and nurture music, theatre, culture, art and history in India. He is also a member of the Global Advisory Council of the Lincoln Center, New York, and has previously served on the Board of Trustees of the Natural History Museum of London.
In the field of sport, in 2014, he founded the Pro Kabaddi League to popularise the ancient and popular Indian game of kabaddi. The league, televised through the STAR television network, aims to create a new popular fan following for the game.
The Rebel Years
And to think that, back in his teenage years, he had nearly joined the Communist Party of India! It was during the time he was studying Architecture at the Sir JJ College of Architecture, where student protests had erupted at the time. Wearing a headband across his long hair, and holding on to his T-square, he would participate in the protest at Bombay's Flora Fountain, for the college to be brought under the accreditation system. The CPI lost a possible card-holding member when he left for Harvard to study — surprisingly for the heir to a growing business company — the liberal arts! Graduating Magna Cum Laude from Harvard College (1977), he majored in filmmaking and photography. Encouraged by his parents Indira and Harish Mahindra, he even made a film on India's famous Kumbh mela. He would go on to earn an MBA from Harvard Business School (1981) before joining Mahindra Ugine Steel Company Ltd. He was Executive Assistant to the Finance Director, Mahindra Ugine Steel Company, and in 1989, became the President of MUSCO. He expanded Mahindra Ugine Steel Company into the sectors of real estate development and hospitality. Thereafter, he took on the duty of Deputy Managing Director of India's largest automobile company, Mahindra & Mahindra Group, in 1991. In April 1997, Anand was appointed Managing Director and in 2001, became Vice Chairman of Mahindra & Mahindra Ltd. In 2003, he became Vice Chairman of the Mahindra Group, which is amongst the top 10 industrial houses in India. In 2002, the Group introduced the Scorpio, an indigenously developed SUV, which helped give it a global identity and built positive impressions for the Group.
In August 2012, he took on the role of Chairman of the Board and Managing Director of the Mahindra Group from his uncle, the late Keshub Mahindra. In 2020, he became Non-Executive Chairman, relinquishing the day-to-day running of the Group to professional management led by MD & CEO Anish Shah.
On appointing Shah, Mahindra had pointed out that one of the reasons the Group had succeeded and thrived over the past 75 years was that they were good at introducing change in the right measure at the right time. For the Chairman of the US$19 billion Mahindra Group, his move to bring in professionals reaped rewards, as evinced in its ₹557.5 billion revenue in the fiscal year 2022. The Group, whose business spreads across 22 industries, has witnessed an astonishing transition.
A New Phase Of Growth
Change has been underway at Mahindra & Mahindra, the flagship automobile business of the Group. In just two years, since the beginning of 2020, Mahindra & Mahindra reinvented itself, with its market capitalisation growing two-fold. This has been mainly achieved by the company's renewed focus on building true-blood SUVs. As the brand gains acceptance as India's top automaker — it is reportedly the country's fourth-largest — increased demand is exceeding supply, as the wait for some of its popular SUVs can stretch for up to 16 months. The excitement started with the launch of the second-generation revamped Mahindra Thar in 2020, 10 years after it had been originally launched in 2010. Rugged and refreshed, it targeted the urban clientele, in a daring attempt to reclaim turf in the domestic automobile market, and it worked.
It also re-introduced its flagship XUV 700. Hitting the goldmine again, it has become one of the best-selling cars in India today, with bookings crossing 10,000 units a month. It also launched the next generation Mahindra Scorpio, matching an all-new design with a price that's virtually half that charged by its competitors for similar features.
The Future Is Electric
Turning its attention to India's burgeoning electric vehicle (EV) segment, Mahindra has announced plans to set up a subsidiary to focus entirely on building EVs. Mahindra is looking to launch five new electric SUVs in India and in overseas markets between 2024 and 2026. As Anand Mahindra vouched, "We are spending a significant amount of money on electric. We are ahead of the game." The company has roped in British International Investment (BII), the UK's development finance institution, to invest in the new subsidiary.
The new EV company will focus on four-wheel passenger EVs. The total capital infusion for the EV company is envisaged to be approximately ₹8,000 crore / US$1 billion between FY24 and FY27 for the planned product portfolio. Mahindra is hoping to see, by FY27, EV penetration of between 20% and 30% in its portfolio.
As Puneet Gupta, director for automotive forecasting at market research firm S&P Global Mobility, puts it, "This year (2022) has been the best year for Mahindra. They have been growing phenomenally for the past few years, largely because of some of the alliances that they put together in the past. That has led to a drastic improvement in the product. Now they have been focusing on realigning the organisation and the new management has brought about fresh thinking, and in the process are consolidating the business."
The conglomerate is also gearing up for more growth across the numerous businesses in which it currently has footprints, including Mahindra Lifespace Developers with a presence across 15 countries and more than US$1 billion in market capitalisation; Tech Mahindra, with a market capitalisation in excess of ₹1.02 lakh crore, and among the country's biggest IT services companies; its logistics business; a used-car business; and the Club Mahindra hospitality business. As they predict, Anand Mahindra's ranking in the billionaire club is set to only climb higher!
The Turnaround
The company suffered through a lean period, during which it unsuccessfully experimented with expanding its foothold in the different segments of India's automobile sector. After this debilitating period, it regrouped to focus on its core area of expertise. As an Executive Director of the company had explained, they decided to focus on and tweak their own strengths, rather than ape what the others were doing.
The recent turnaround has resulted in Mahindra coming back into the fight. As of February 2022, the company had a market share of 9.13%. While its commercial vehicles division saw a nearly 5% growth in market share, it is currently the second-largest commercial vehicle maker in the country. Mahindra is also the largest tractor maker in the country, accounting for 40% market share, as well as the largest electric three-wheeler maker with a share of 70%. In October last year, the company recorded sales of 50,000 units of tractors for the first time in a month. The previous year, the company produced 355,000 tractors, the highest ever production in a year. It claims that its tractors are now present in all the habitable continents in the world. What's more, were production not hampered by the global shortage of semiconductors, it would have also sold many more cars.