Songstress Dr Anuradha Paudwal fills Amber Dias in on why reaching out to those in need is so important to her, and why she is always striving to do more through the Suryodaya Foundation.
Bollywood buffs will be familiar with Padma Shri Dr Anuradha Paudwal's melodious crooning in the background of some of their favourite films. But there is so much more to the award-winning playback and bhajan singer. Key among them is her big heart which she does not shy away from opening to those who need help. From donating where she could, to starting the Suryodaya Foundation – through which she supports several causes, including health, education, water conservation and support for farmers – her pursuit of lending a hand wherever she can continues, all the while still courting her first love, music.
The Start Of Something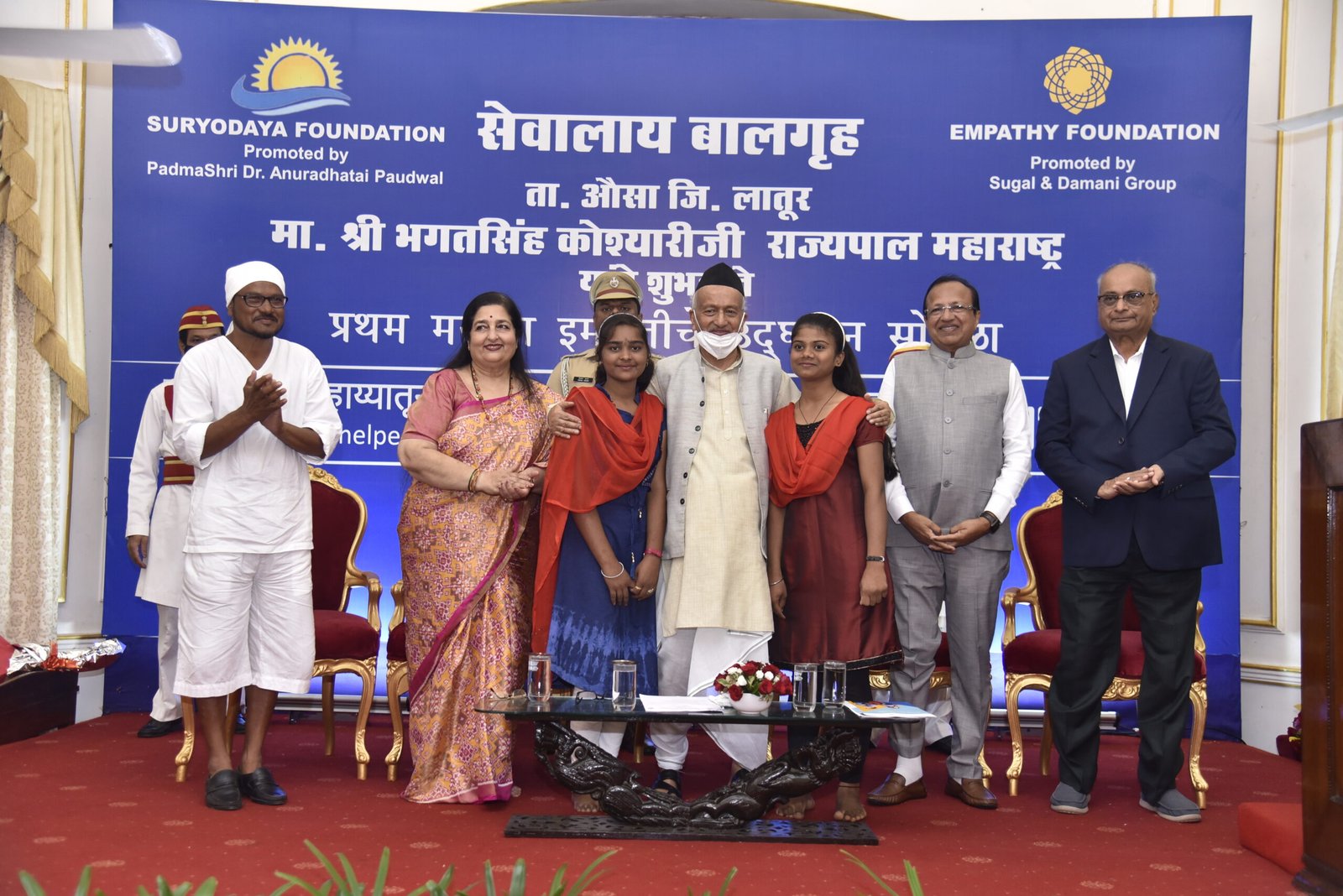 Today the Suryodaya Foundation is involved with diverse causes, helping improve lives where they can, but all of this stemmed from personal heartbreak. In 1983, Anuradha lost her 25-day-old daughter to pneumonia, but that shattering moment, as painful as it was, sparked a desire to help other children avoid a similar fate. She reveals, "It was a harrowing experience for me. While I was in the hospital, I came across so many young children who needed intensive care very badly. When I lost her, I decided to donate a new intensive care unit for neonatal care, so that other children could benefit from it. That was my first donation and after that, I made it a yearly practice."
After taking this first step, Anuradha tried to help as many people as possible, when someone suggested starting a trust. Hence the Anuradha Arun Charitable Trust came into being, through which she used to donate to various hospitals and causes. Eventually, in 1988, she founded the Suryodaya Foundation to expand the work she had already taken on and widen her reach.
A Diverse Undertaking
The Suryodaya Foundation was created with the intent to help as many people as possible, as Anuradha tells us she cannot turn away someone in need of help, which is the primary reason the foundation does not focus on a single cause, but dips its toes into diverse social and economic segments. "Acchi ya boori baat ho, but if anybody comes to me for help, I can't say no. I can't say, 'no, no, but we are only doing work for education. So if you are sick, you will have to go elsewhere'. I can't do that. I just do my bit, and wherever I feel that I can help anybody in any way, I make it a point to meet their expectations," she explains.
Some of the work the foundation undertakes includes supporting farmers. In 2016, they donated 25 buffalos and foodgrains for cultivation to help those who were struggling and reduce the burden they were carrying so that suicide did not seem like their only option. The foundation also put together scholarships for their children, so that their education did not suffer.
The foundation also does a lot of work for water conservation. Anuradha reveals, "We did a lot of water conservation work in Beed. In 2019, we adopted 10 villages in Nanded where it was horribly dry. People used to find it so difficult, they had to walk five kilometers only to get some drinking water. So we started excavation there, and everywhere that we took up this work, there were natural springs. We dug trenches in the mountains and took those stretches to all the fields."
Alongside this, they planted over 1 lakh trees and built ferrocement dams. "That has helped so many thousands of people and it is very gratifying to see the improvement today. And, of course, people from those villages came forward to help us. So the cost of labor was cut down," she adds.
In Mangaon too, they took on the job of building a pipeline so that women, especially older women, would no longer have to manage steep climbs to procure water. "As a result of this, there was water everywhere in the area and you know, those people started growing vegetation and now they have started selling vegetables to marriage parties and restaurants. So it's a very nice experience."
Stepping Up
When the COVID-19 pandemic hit, the Suryodaya Foundation was among the first NGOs in Maharashtra to mobilise and assist with aid. And this initiative too stems from its founder's proactiveness. While visiting JJ Hospital to get her vaccination, she learnt that they needed oxygen concentrators. As she tells it, "That was a time when there was only terror everywhere and oxygen concentrators were frightfully expensive. Forget the expense part of it, they were not available. So I requested, jo mere badhe bhai jaise hai, Sunil Deshpandeji, who is from the RSS. I said, 'dada, I need this anyhow'. On the 9th of May, which is my husband's birthday, I wanted to donate that."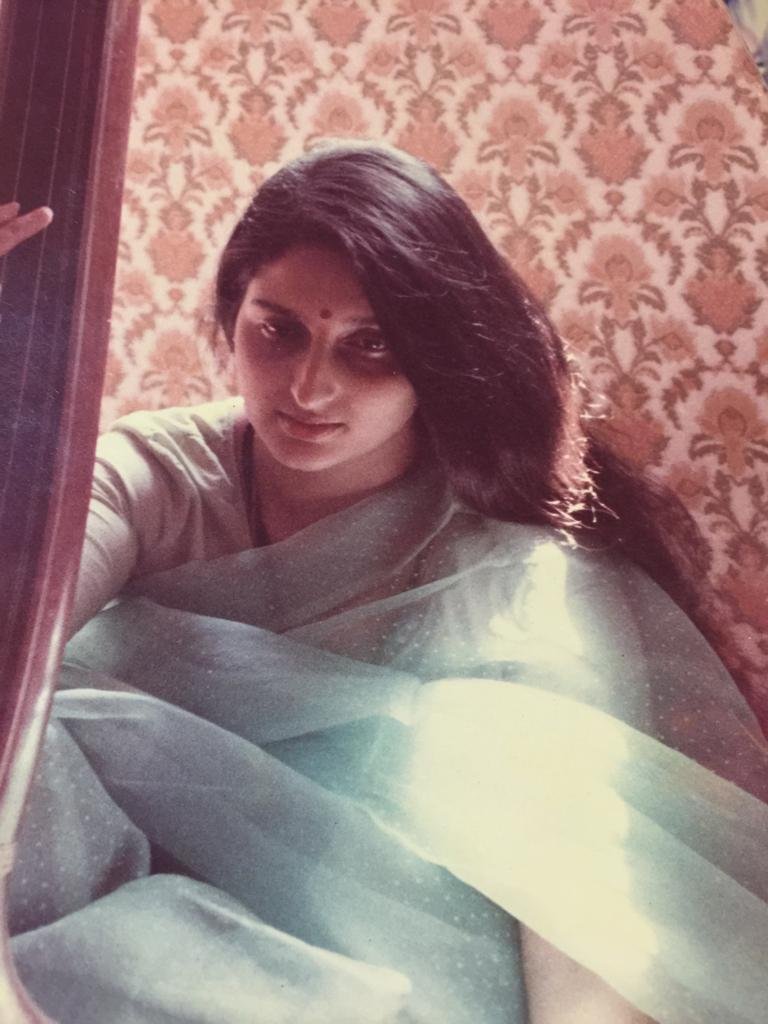 It was not an easy find, but once she received the first one and word got around, people stepped up, helping her secure nine concentrators which she donated to JJ Hospital. This act also inspired other people to come forward and make donations to the hospital. "After that, we also donated these concentrators in Ayodhya and Benaras. We were also able to donate a cardiac ambulance to JJ Hospital as it needed one. …I think once you are geared up to do something good, help just comes around," she says.
A Cause Close To Her Heart
Arguably, a lot of the foundation's work has centered around healthcare, especially in providing resources when scarce. Anuradha's latest focus has been on reaching out to those with hearing impairments. "Nowadays, I find myself more and more involved with the cause for speech and hearing. I was shocked to know that a good 9-10% of the population needs hearing aids. So I am dedicated to that cause," she says.
How did she get involved with this? It started with Avinash Pawar, CEO, Sivantos, approaching her to be the brand ambassador. She recalls, "To be very honest, I really didn't know what I was going to do, because I never thought about all this. But because of my singing and the fact that this is also connected to sound, I felt there was some way of putting it all together.
"He was the one who introduced me to this field. And through him, I got to know how many people needed this. And he has always been an inspiration and always helped me whenever I needed to hold camps. Like we did in Bhubaneswar where we checked about 400 people there – the youngest being two-and-a-half years old, and the eldest being 98 years old. Out of the 400 people that we screened and checked, there were about 360 people who needed hearing aids. Mr Pawar was a big help. It was very sweet of him to give me these hearing aids at cost price. That was how we conducted our first huge camp."
Helping Hands
And like Avinash Pawar, there are several others who have stepped up to lend a hand when required. Notable among them are Krishna Mahadik, who looks after the Nana Palkar Hospital. He has been instrumental in helping the foundation connect with those who need help, like bringing to their attention the need for a hospital floor for HIV+ children in Latur.
The biggest support in this foundation, however, has been Anuradha's daughter Kavita. "Relentlessly she takes care of all the finances and how things are put together because I'm very bad at all these things. I just take a decision that this is what we have to do and make way for the finances through my programmes. But actually, she's the one who puts things on paper in an orderly way. And without her, I can't see what I would have done," says the proud mum.
In addition, she also credits Nishant who has been a great help in maintaining paperwork, which is extremely important when running a foundation like this.
On A Musical Note
Running a charitable foundation is a lot of work, but having a dependable team on her side means that Anuradha has plenty of time for her musical pursuits as well. She reveals, "I am practically recording every day, nothing in particular though. However, there is something very important that I am planning on building, God willing, and that is the works of Shankaracharya. We have already started recording this; my daughter Kavita and myself. We intend on doing about 50 kritis or rachnas of Adi Shankaracharya. As for albums, I have not planned anything in that direction, but yes, I am doing plenty of programmes and shows."
Coping With Hurdles And Moving Forward
As with every task, there are challenges to be faced. But managing time between her career and the foundation is not one of them. While it is a big part of her life and she has begun pursuing more causes, it does not interfere with her music.
Challenges here take the form of people questioning the long-term effects of the projects the foundation undertakes. To them, she says, "It is my job to do the work. It is practically not possible for me to go there every six months, once a year or once in two years, just to see that the villagers are taking care of it. Of course, it is their duty to do that. I have done my initial work."
While there are other hurdles that appear in her path as well, Anuradha does not believe in overthinking, but simply taking things as they come. "If you look at all the hurdles and all that, it becomes very difficult even to take one step. I feel what is important is that we do what we can. And we should, even if in a very small way, try to contribute – maybe not in kind or cash, but a word of strength. Even one sentence like this goes a long way."
And so, undeterred, the foundation's work continues but help is always welcome. "There's so much to be done in this society. Of course, it would be wonderful if people come forward and join hands with us. It's not an easy task, because all this costs quite a bit. And we try to collect the money from my resources, my programmes, but sometimes it's not enough. So, of course, if people come forward, it would be wonderful. And rest assured, every penny that is spent, goes into the work they want to get done."