Meghna Saraogi, Founder, mirrAR, spells out how augmented reality is changing the way people shop.
Augmented Reality (AR) is a trending concept in the technological world. It is an enhanced version of physical reality that is accomplished using digital visual elements, sound or other tactile improvements delivered by technology.
With minimal involvement, augmented reality (AR) aims to overlay digital features over real-world perspectives. Marker-based and markerless augmented reality are the two subtypes. Your ability to display your images and information will depend on which of these AR kinds you select. Irrespective of the type, all users of AR get an immersive experience. The most popular ways to experience AR currently include glasses or a camera lens, but as interest in the technology grows, new hardware and lens options are being made available. AR is typically made up of five important parts: Artificial Intelligence, AR Software, Processing, Lenses and Sensors.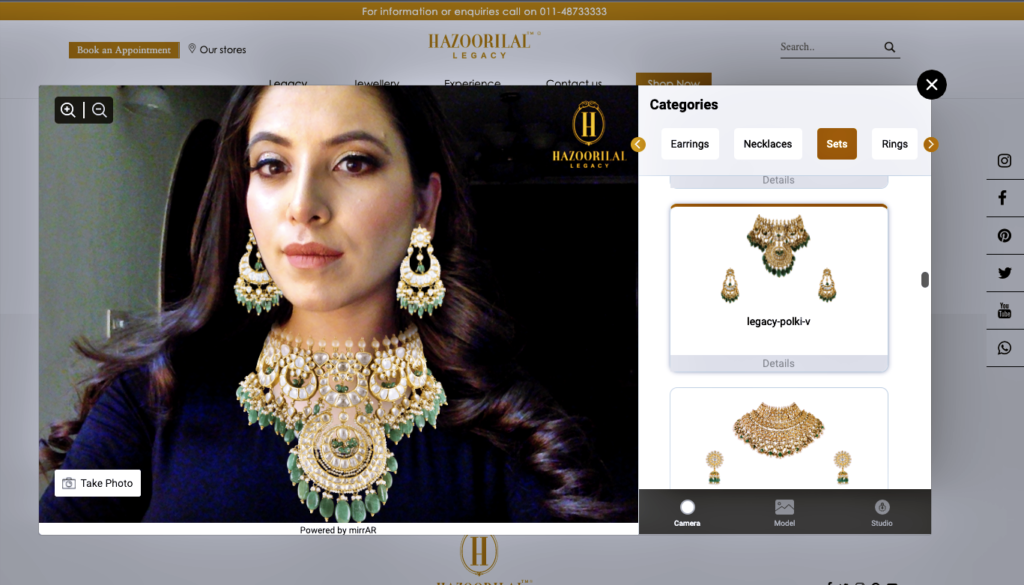 Reality check
The use of AR in the retail realm got a boost during the pandemic. Nearly every industry has been enhanced by augmented reality, including healthcare, gaming and retail. The market for AR has become so enormous that forecasts indicate it will be worth $61.4 billion by 2023. Focusing on AR in retail, Wikitude estimates that 32% of customers regularly utilise the technology and that 73% of smartphone AR users are very satisfied with their experiences. This retail data for augmented reality shows how the market has embraced the technology and is expanding rapidly.
Digitizing inventory
Inventory and customer management in areas like the jewellery industry is an age-old problem. The solution to this was AR. Essentially, the technology allows brands to create digitized versions of stock-keeping units that can be tried on anytime, anywhere.
AR also allows brands to curate online and offline (in-store) virtual experiences to set them apart from their competitors and increase conversion rates. Overall, the integration has helped increase sales by up to 30%, elevate customer engagement by 160% and reduce return rates by up to 37%, over and above creating an impeccable world-class experience for customers. The ability to overcome the recurring problem of products not being in stock in traditional retail is another big advantage of integrating with AR technology.
Every integration is specific to a brand's organizational and innovation goals. For example, while some firms prioritise establishing an omnichannel technology before purchase experience, others choose to keep the immersive experience in offline retail outlets for inventory purposes. Besides that, marketers may interact closely with their consumers across channels to provide a memorable experience.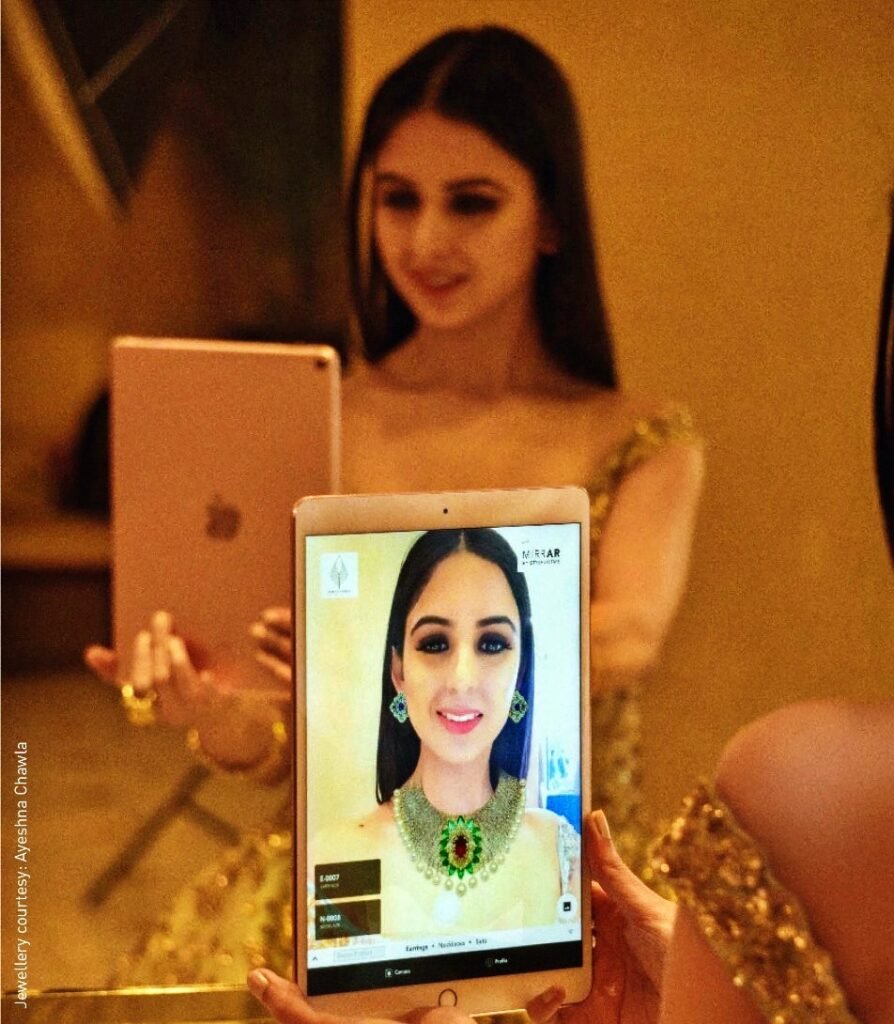 The contactless way to shop AR helps save time by offering a contactless method to purchase products. AR technology like mirrAR offers virtual try-ons and experiences in various segments like beauty, jewellery, accessories, furnishings, home appliances, eyeglasses, and other items. It has been used at numerous national and international trade exhibitions, including JCK Las Vegas, JWS Abu Dhabi, and Inhorgenta in Munich.
The future of shopping?
There is still a strong focus on establishing one-on-one interactions. However, we believe that AR technology is truly bringing people together and that everyone should be able to take a step back, breathe, and enjoy the shopping experience, especially when shared with the people you love. With the power of AR, you can now tap the online market to virtually try on products, wherever you are.