From refusing to conform, to charting her own path and, more importantly, having fun doing it, newly-minted producer Huma Qureshi is definitely in a desirable spot!
By Nichola Marie
The effervescent Huma Qureshi has been bowling over audiences since her debut in the critically acclaimed 'Gangs of Wasseypur' – for which she earned several award nominations. Comedy, drama or horror, she has not shied away from any genre and has brought to life many a fan favourite character with performances that have even swept critics off their feet. Her latest project 'Double XL' sees Huma stepping into the role of producer-actor, challenging the perception that one's size determines one's fate.
How liberating was it to play Rajshree Trivedi in 'Double XL', which focuses on the journey of two plus-size women as they navigate society's beauty standards and challenge norms for women?
The film questions the constant scrutiny of the size of a woman's body when she sets out to achieve her dreams. Our dreams should be big and we should go all out to achieve them, despite setbacks and stumbling blocks. But society is unable to look beyond the size of a woman. Patriarchy has set rules about thin and fair being beautiful. Anybody who doesn't conform to these norms loses out on many things. My aim was to play Rajshree like any girl who hails from a small town and wants to make a mark in the profession she believes she can be successful in. However, her size becomes her biggest issue. The film's story weighs in on size mattering the most in an easy breezy way. I had a blast playing this role.
Your character hails from Meerut and wants to become a sports presenter. What sort of prep did the role require?
As an actor, I observe people closely. Over the years, I have watched cricket commentators and sports reporters do their jobs effortlessly. I didn't particularly base my character on anyone. But having seen women and men at their job as sports presenters helped me. Every actor brings his or her nuances to the role and the process of getting into the skin of the character was organic.
The film also focuses on female friendship – a theme we see too little of on the big screen. How important is it, for us as a society, to tell such stories?
Most films fail the Bechdel test. Two women in a film have to talk about something other than a man to pass this test. 'Double XL' passes with flying colours as it is about women and their drive to achieve their dreams. Female friendship is not about just exchanging notes about the men in their lives or the lack of it. It's about supporting one another, acting as emotional and psychological support systems and, most importantly, it's about the ability to let go and share the lighter moments in life. It's extremely important for stories about female friendship to be told because there are very few that make it to the big screen.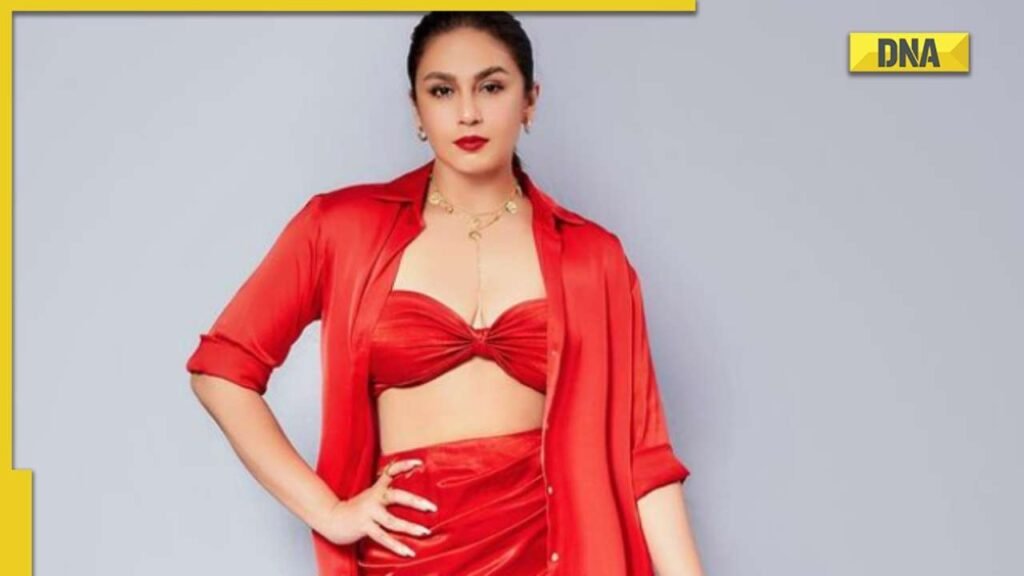 Have there been times in your life when you were not considered for a particular project because you were not of a particular size or weight? How did you cope with such situations?
At the beginning of my career, I was advised by many to conform to the prevalent notions of beauty. Though it did play on my mind initially, I was able to emerge out of that thought process pretty quickly because I was very sure of the kind of roles and the kind of films that I wanted to be a part of. I didn't lose out on any films but I refused to conform to the norms and set about charting my own path.
Do you feel the Hindi film industry is more prone to this bias against actresses who do not conform to a particular size?
The film industry is about glamour and it's called showbiz for a reason. But the fact that one has to be thin and fair to be glamorous is where the problem comes in. It's honestly all about a woman's choice. It's high time we stop perpetuating notions about glamour in a rigid way. 'Double XL' also marks your debut as producer.
What has the experience been like so far? How empowering is it? It is empowering to be a producer because you have control over the kind of stories that you want to tell.
Turning producer happened by chance when I was sitting with my friends during the lockdown and we decided to make a film about two women who wanted to achieve their dreams against all odds.
What are the kind of projects your company Elemen3, formed with Saqib Saleem and Mudassar Aziz, would like to take forward?
We want to tell stories that are clutter-breaking and entertaining at the same time. Cinema is an art and commerce. One attempts to strike a balance between the two without compromising on the kind of narratives that we want to be able to tell. Tell us about your upcoming biopic on India's first-ever home chef – Tarla Dalal. It's early to talk about it. But all I can say is that it's one of the most important films in my career and, like I always have tried to do with my roles, this will be unlike anything else you have seen me as.
You won rave reviews for your performance in the political drama web series 'Maharani'. Playing Rani Bharti minus makeup and any vestige of glamour in part one, and then essaying the powerful chief minister in the second season… what was it about this role that you really enjoyed as an actor?
In a world of men who would stop at nothing to grab power, Rani Bharti played her game with a straight bat and won. This aspect of her character appealed to me the most. She is strong and, despite being surrounded by men who play dirty, and facing challenging situations, she maintains her integrity. Rani Bharti played the game of politics like a woman and that's what makes her charismatic and different. It has been 10 years since you debuted in 'Gangs of Wasseypur' in 2012.
How would you look at your journey so far?
I have loved being a part of the films that I have done in my career. Every role taught me something and every film added to my repertoire of work. The idea has been to play characters who are impactful and have a certain quality that is unmissable.
What are some of the key lessons that the industry has taught you?
Listen to everyone but do what you want to. You will always be at peace and be able to chart your own course. Only the tough can survive in the industry. Which qualities of yours do you believe helped you thrive? Resilience is a quality that helps you survive in life, and the same applies to thriving in the film industry as well.