For Le15 founder and CEO, Pooja Dhingra, it's the magic that happens in the kitchen that still brings the greatest joy.
By Nichola Marie
India's very own 'Macron Queen' has been captivating our taste buds and plying every sweet tooth with an array of French-inspired desserts, since she opened her very first store in 2010. Since then her little venture has grown, and how. And Pooja herself has emerged as a confident entrepreneur who is ready to take on the world, one dessert at a time.
Founder & CEO – Le15 Patisserie | Pastry Chef | Author| Podcaster – you wear many hats, and you wear them well!
I love wearing many hats! I think people underestimate the simple principles of discipline, consistency, and time management – none of this happened overnight! The ability to wear many hats and wear them effectively has been a result of consistent effort on a daily basis. Another thing that helps me is learning how to not get overwhelmed with what you have to achieve in the larger picture, but breaking it down into smaller tasks.
You graduated in hospitality from Cesar Ritz Colleges, Switzerland and trained at Le Cordon Bleu, Paris, for a patisserie diploma. How important is the right formation in carving one's success?
While it is important to have the right formation, it's even more important to never stop learning. Studying both hospitality and pastry taught me very important lessons in attention to detail and discipline that set the stage for everything that Le15 is, and I met some great teachers and mentors along the way. But I think it's very important to never stop being a student and never stop learning – I learn something new every day and I think that attitude is what contributes to making someone successful.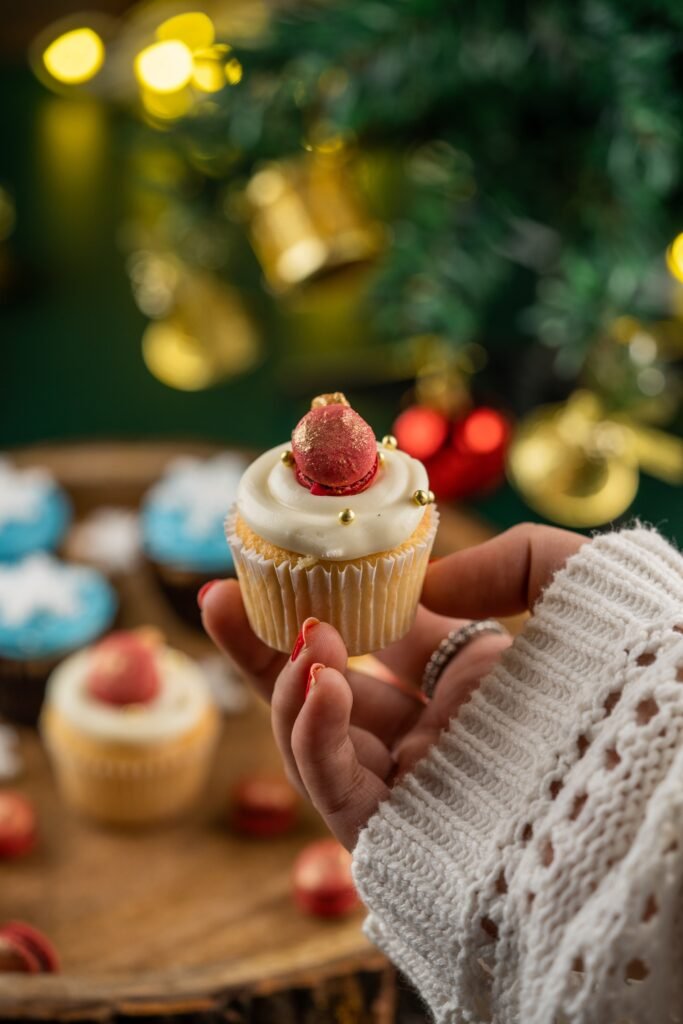 When you established the Le15 patisserie chain, were you taking a leap of faith?
I was definitely taking a leap of faith – after all, I was just 23 and straight out of college. It's normal to have doubts when you're starting, but what kept me going was the faith that I was working towards something bigger than myself. I always dreamt big – I wanted to create something in India that didn't exist before and that's what pushed me to overcome my doubts.
Were there any areas that you needed to study before you could set off on your own?
Since I was so young, I learnt everything on the job – from marketing to finances to understanding the intricacies of the supply chain!
My main research was just finding a gap in the market. I was exposed to a French style of bakeries in Paris which I didn't see in India. I ate my first macaron and absolutely loved it. I made my friends and family try it and when I saw acceptance from them – I knew I had to do it!
How satisfying has the experience been?
I'm always grateful that I get to do what I do – building and growing Le15 is the greatest honour of my life. There have been so many highlights over the last 12 years – from our customer base to events we've been part of, but the main one has to be introducing the country to macarons.
Pointers on running a successful business…
I think it's extremely important to ask for help when you need it. As entrepreneurs, we are geared to do everything ourselves, and we put a lot of pressure on ourselves to know everything – but based on my experience, I've found that you reach a stage where you realise that it's not humanly possible to do that. Everyone will need help at some point, and I think it's imperative to be open to receiving it. I also cannot stress enough the importance of focusing on finances! It's very easy to get caught up in the other aspects of the business and finances take a backfoot – I talk about this a lot, especially when I get asked what I would have done differently when I look back at my journey. And lastly, I think setting up processes and SOPs is super important so you can manage your time effectively and efficiently!
Tell us about your book and podcast ventures.
Both my books and podcast were undertaken very organically, it was never anything I did as part of a marketing strategy. I wrote my first book 'The Big Book of Treats' in 2014 when Le15 was in its early years – I wanted to solve problems that I faced while I was growing up and baking in India, and I couldn't find anything that I related to. I loved cookbooks while growing up – I had thousands of them! So, I wanted to write one of my own. And through that process, I realised just how much of a storyteller I am – it's a big part of my personality – and that's how the rest of my books followed. When I wrote 'The Wholesome Kitchen', I was on a very powerful personal journey, training for the half marathon, so the book only had healthy items. And most recently, I wrote 'Coming Home' – which was extremely close to my heart, and captures my personal journey over COVID and how baking helped me find my way back home, and to myself – when I truly felt lost.
As for my podcast 'NoSugarCoat', as much as I love storytelling, I also love listening to other people's journeys. I've interviewed people from so many different industries and professions on my podcast – and there's always so much to learn!
How important is it to stay abreast of trends?
It's really important – I think the food industry encourages constant innovation, it's so dynamic and is constantly evolving. In terms of how I keep up with it, a lot of it just happens naturally and organically through social media, and keeping in touch with all my wonderful friends in the food industry.
What is your reading of the tastes of today's Indian?
I think the tastes of today's Indian are quite different from what they might have been even five years ago – people are more open-minded to trying different types of food, and food that is authentic to different places. So many people of all ages watch cooking shows like 'MasterChef Australia', and many ingredients that were never available when I was a kid are so easily available now – and I think that really contributes to broadening people's horizons of food.
Did you believe you would reach this far? What are your goals for the future?
I was actually asked a similar question very recently when I was in Paris, and I met one of my friends from culinary school after 14 years. He asked me if my life had turned out the way I imagined it to be, and while I've always dreamed big, my answer was "better than I could've imagined". I don't just say this because of the success and recognition, but throughout this rollercoaster of a 12-year journey, I've experienced some of life's most important lessons and surprises, questioned everything, and gotten to know myself a whole lot better. As for my goals for the future, I've always spoken about 'World Domination', but I also want to give back in some way to people who are passionate about food, but have not been fortunate enough to go to culinary school.
At the end of the day, what are the things that give you satisfaction?
For me, it's always been about being part of people's joy and spreading that joy – and that's one of the things that drove me to start Le15 and drives me even today. I also get a lot of satisfaction from giving back – if someone is starting up and I can help them in any way I can, I make sure to do so. And, of course, it goes without saying – but being in the kitchen, amongst butter, sugar, and chocolate will always give me the utmost satisfaction.
‌