Conosh is commemorating this holiday season with a masterclass tour featuring none other than of one of TV's most beloved chefs, Gary Mehigan and India's very own 'Macaron Queen' Pooja Dhingra with the theme 'Chocolate Indulgence'.
The tour kick-started in Bengaluru then came to Mumbai and will soon be making a stop in Delhi where the duo will whip up some divine chocolaty delicacies that promise to be quite the treat for dessert lovers.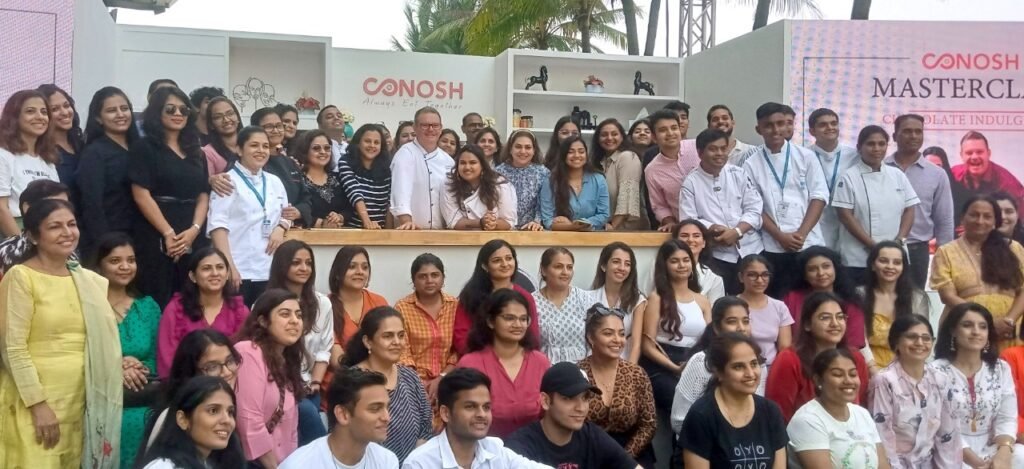 Gary gives us a peek at what to expect, "It's [The tour] my first public event since before you know what (the pandemic), and I am so excited. I worked with Conosh several times during the pandemic on virtual events, and I was thrilled to partner with them on this one. In a true Masterchef judge fashion, we will conduct masterclasses in all three cities. The cuisines that will be covered in the masterclass are: Quick & Easy Florentines, Chocolate & Dulce De Leche Melting Moments and Flavours of Chocolate & Orange (Chocolate Mousse with Chocolate Crumb, Caramel, Candied Walnuts and Orange & Sherry Vinegar Jelly.)"
Pooja, on the other hand, is set to dish up a Hazelnut Butter Dark Chocolate Travel Cake and Pecan Chocolate & Caramel Cookies.
Sound's yum, don't they?
Tickled your taste buds yet? For more dive into our in-depth interview with Pooja Dhingra in our November issue https://societyachievers.com/november-2022/
And keep an eye out for an interview with Chef Gary Mehigan in an upcoming issue.