The highly anticipated G20 Summit, led by Prime Minister Narendra Modi, warmly welcomed President Joe Biden as he arrived in Delhi on Friday. Upon his arrival in India, the US president, accompanied by Janet Yellen, engaged in a private meeting with PM Modi.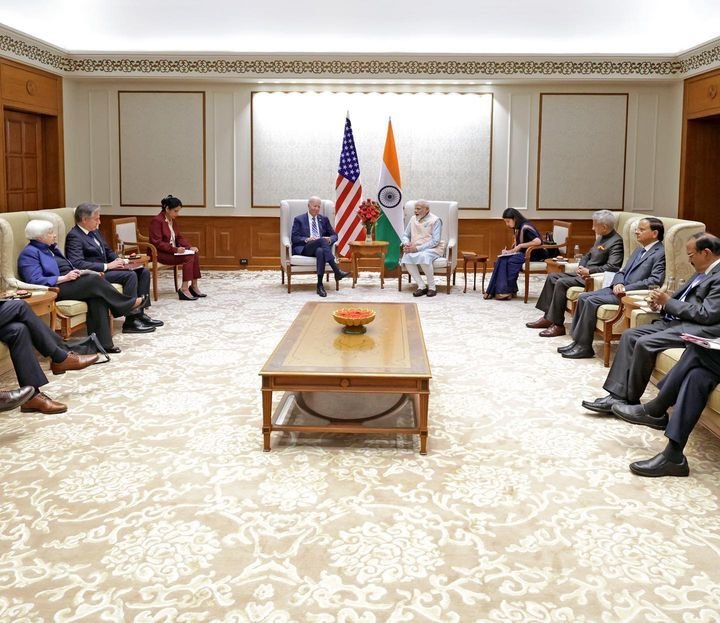 The discussions between PM Modi and President Biden covered a wide range of issues, with the aim of further strengthening the bond between India and the US.
The White House issued a joint statement on behalf of the Indian and US Governments, expressing gratitude for the significant progress made in implementing the groundbreaking achievements of Prime Minister Modi's historic visit to Washington in June 2023.
President Biden, in line with the shared belief in the need for more inclusive and representative global governance, reiterated his support for a reformed UN Security Council with India as a permanent member.