Celebrating the Dharamveer Anand Dighe Cancer Hospital with Hon. Dr Shri Mohan Bhagwat, Sarsanghchalak, Rashtriya Swayamsevak Sangh; Hon. Pujya Shri Deepakbhai Desai, Dadabhagwan Foundation, Adalaj; Hon. Shri Ekanth Shinde, Chief Minister, Maharashtra; Hon. Shri Bhupendra Patel, Chief Minister, Gujarat; Hon. Shri Devendra Fadnavis, Deputy Chief Minister, Maharashtra; and Ajay Ashar, Chairman, JITO Educational & Medical Trust.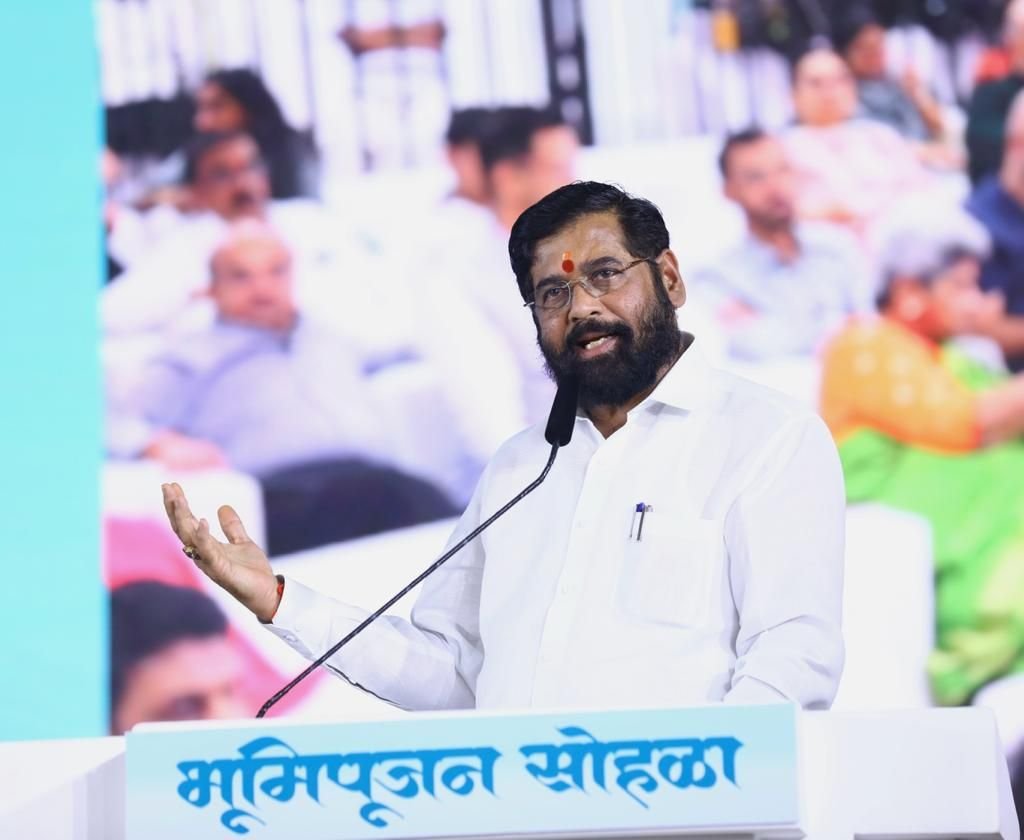 A joint effort of Tata Memorial Centre, Thane Municipal Corporation, JITO Trust and Global Hospital, Thane, the Dharmaveer Anand Dighe Cancer Hospital recently opened its doors in the presence of Maharashtra's Chief Minister and Deputy Chief Minister. Speaking at the event Chief Minister Eknath Shinde said, "Today, the name of my guru has been given to this hospital, this is an important moment for me. The Dharmaveer Anand Dighe Cancer Hospital is important not only for Thane district but also for the entire state.
The Bhumi Pujan ceremony was completed by at the hands of Rashtriya Swayamsevak Sangh Sarsanghchalak Shri Mohanji Bhagwat and Shri Deepakbhai Desai of the Dada Bhagwan Foundation.
Also gracing the event were Union Panchayat Raj Minister Shri Kapil Patil; State Excise Minister and Thane District Guardian Minister Shambhuraj Desai; Public Works (Public Enterprises)and Nashik District Guardian Minister Dadaji Bhuse; Public Works (Excluding Public Enterprises) and Palghar District Guardian Minister Ravindra Chavan; Skill Development Minister Mangal Prabhat Lodha; MP Dr Shrikant Shinde; District People's Representative, Rahul Shewale; Konkan Divisional Commissioner Dr Mahendra Kalyankar; MSRDC Managing Director Radheshyam Mopalwar; Thane Municipal Commissioner Abhijit Bangar; District Collector Ashok Shingare; Tata Memorial Hospital Cancer Specialist Dr Shailesh Shrikhande; senior officials from revenue, police and other government departments, as well as various dignitaries from trade, social and medical fields.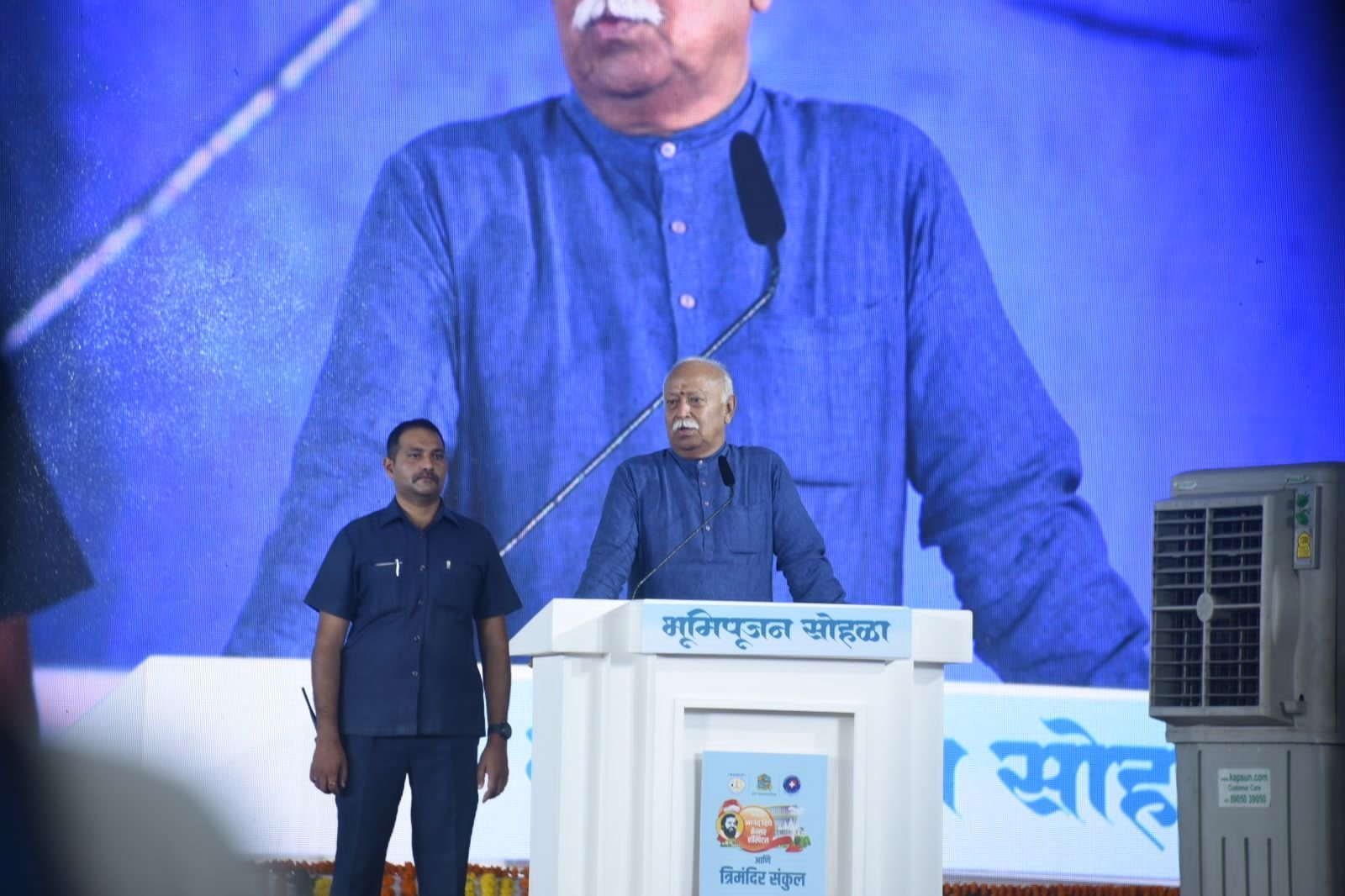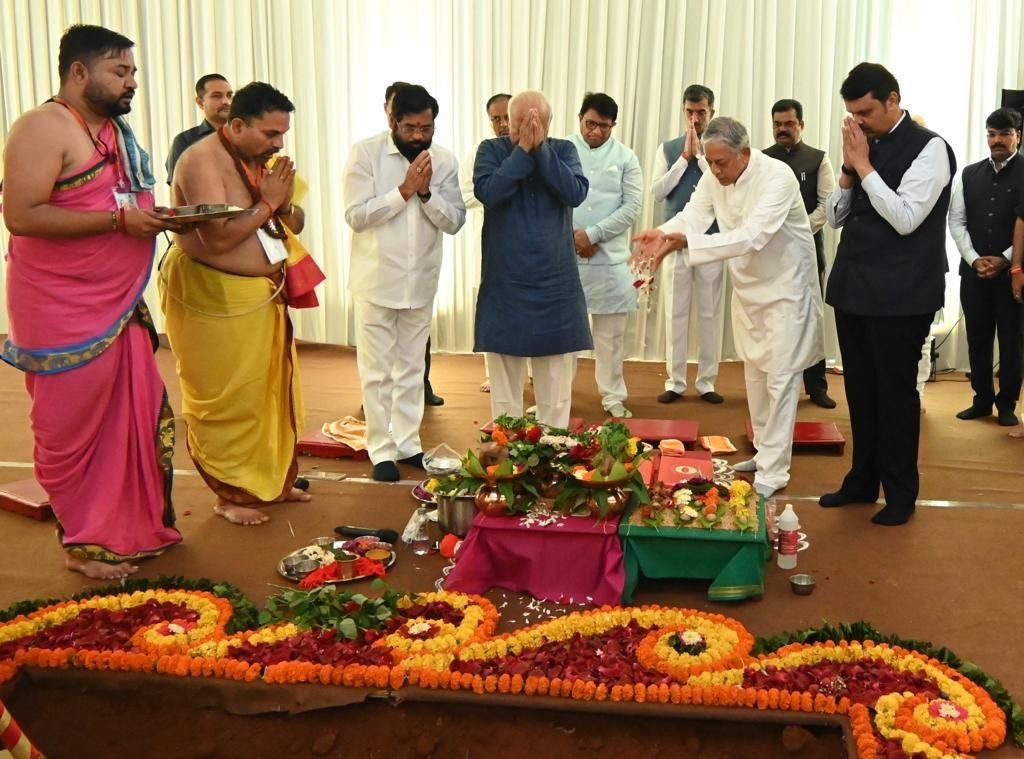 "This programme is very important for the state. Along with medication, blessings and prayers are also needed. Happiness is in the name of this hospital. This cancer hospital is named after Dharmaveer Anand Dighe, who worked to reduce the suffering of others, who thought only about the happiness of others and considered the happiness of others as his own happiness," said the Chief Minister.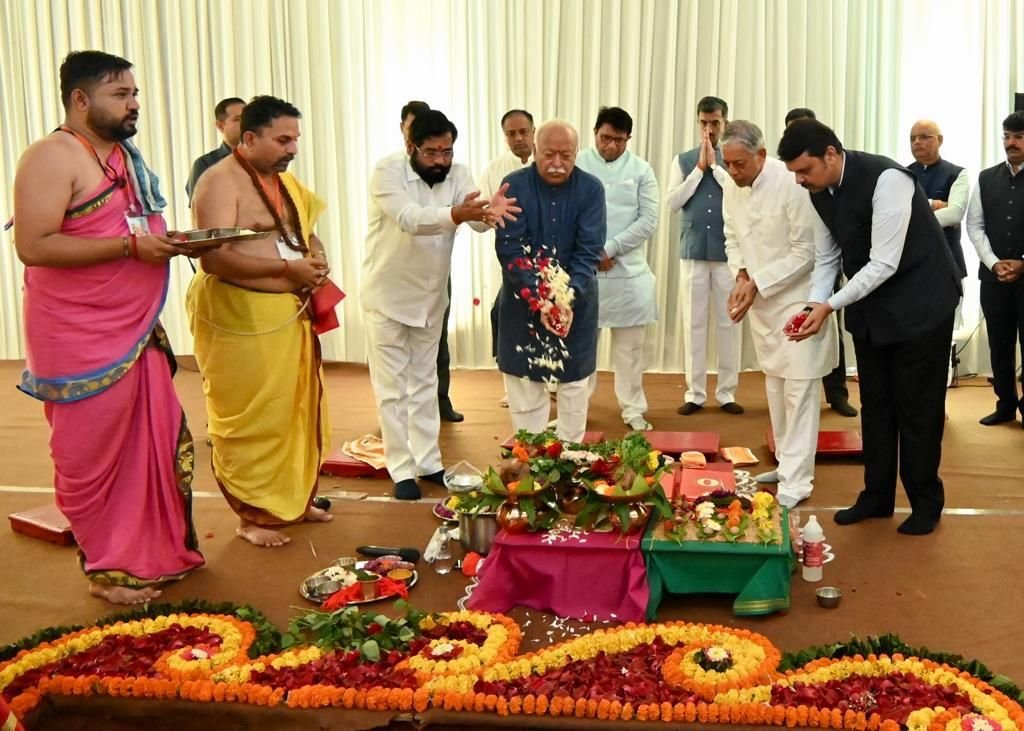 He added, "We are among those who consider society's sorrow as our sorrow. This hospital was badly needed by society. State-of-the-art facilities will be offered and we will begin a good initiative. All kinds of help will be provided by the Government and we will still celebrate December 31 by donating blood. This tradition was started by Dighe saheb. We are what we are because of him. Today, even though I am the Chief Minister, I work as an activist and will continue to do so."