Elon Musk, who bought Twitter last Fall, has long insisted he is not the company's permanent CEO.
He announced that he's found a new CEO for Twitter, or 'X Corp.' as it's now called. He did not name the person but said she will be starting in about six weeks.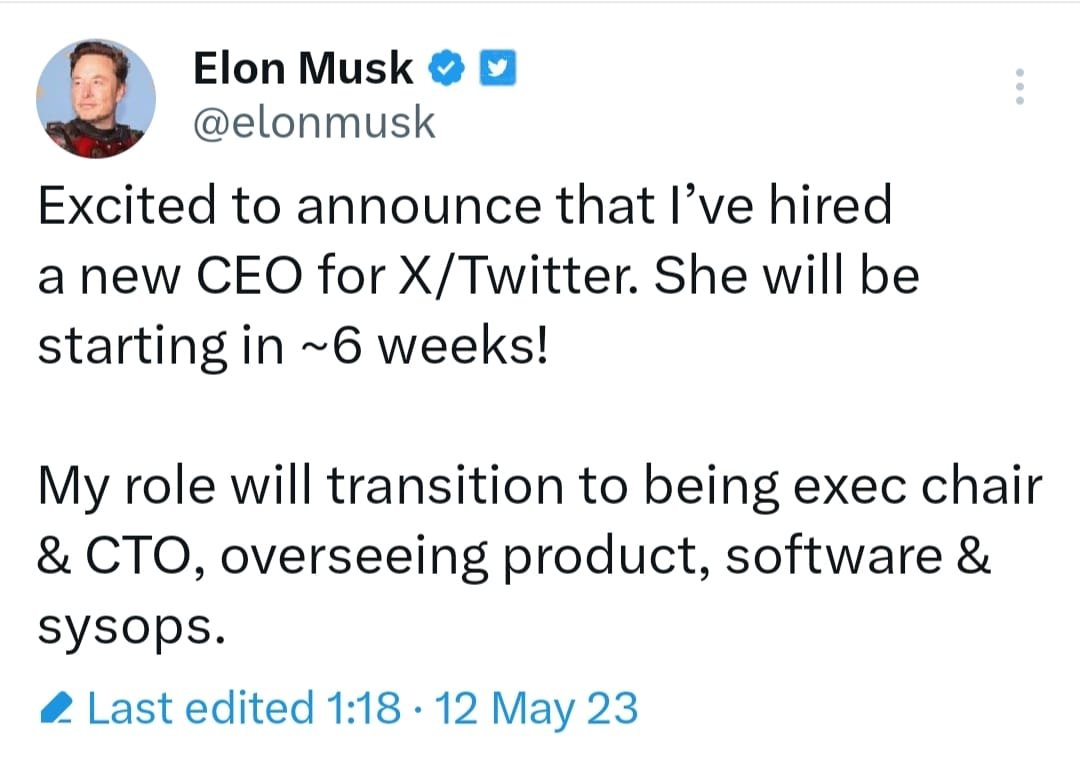 A few months ago, Musk said, "I expect to reduce my time at Twitter and find somebody else to run Twitter over time."
Later, he tweeted: "I will resign as CEO as soon as I find someone foolish enough to take the job." Evidently, he has!
ElonMusk #Twitter #TwitterCEO #Xcorp #Business #SocialMedia