From dropping out of college to running a big business, Sarvesh Shashi's success story is remarkable. Hannah Cardozo dives deeper into this yogic entrepreneur's journey.
In an attempt to escape his family business, Sarvesh Shashi started his own. What the young entrepreneur did not foresee was where this would take him. From humble beginnings in Chennai to studios all over India and digitally, his vision to create a wellness ecosystem is soaring. His partnership with Malaika Arora led to the launch of Diva Yoga in 2018 and he has been in the limelight ever since. He has also worked with stars like JLo, Shahid Kapoor, Mira Rajput, Jhanvi Kapoor, and Jacqueline Fernandez. We caught up with him to learn more about his story.
It's been 10 years since you started Sarva, what inspired this journey and what are your biggest learnings from this experience?
It's been 10 years since I started the business officially, but I've been a yoga practitioner for 25 years. I genuinely believe that alternative healthcare is the future. Health is a lifestyle, but awareness in a country like India, with a really large population, is very low. We need to strive towards creating awareness that you should not look for quick fixes. Just like the old proverb goes, 'Prevention is better than cure'…
Tell us about the five vows you live by and how they benefit your life.
My guruji used to give me sadhanas, like disciplines. One day my guruji gave me five precepts of life. The first one was no intoxication. The second was non-violence through actions, thoughts and words. Third was no mental and physical stealing. The fourth was no lying. And the fifth was celibacy. I thought this was for 40 days. He told me, it's for seven years. I said 18-25 is my prime time. He replied, it's your prime time to go inward, not outward. It taught me resilience, mental strength, and determination. After 25, it's become a way of life. I still follow the first four to the tee.
You offer different forms of yoga at each of your studios. Can you tell us about your favourite forms and how do you conceptualize them to stay true to the teachings of yoga?
A lot of these forms do exist in some parts of the world and my personal favourites would be aerial and paddleboard yoga, that's yoga on a SUP board. When we feel that a form of yoga is interesting, we get a master trainer to teach all our trainers that form. Then with our additional touches like music and class flow, we add that sequence to our schedule. We haven't invented a form, we've just been creative and executed that creativity.
The balancing act of being a yogi and managing your evergrowing business must be difficult. What helps you stay grounded while you navigate these two aspects?
Balancing is not difficult. I call it harmony. So the harmony sometimes goes a little off because to run a business to become profitable, you do need to work differently. When you're preparing for a yoga class, you have different clients, with different goals, and different problems that they want to solve. So I think there is harmony in both. But if I was given the option to choose, I would choose yoga.
Malaika Arora has been by your side for a while now, how has working with her on Diva Yoga been?
Discipline, consistency and dedication are three words to describe her. There are two kinds of people to me, Malaika Arora and the rest. She's special, she's given her heart and soul to this. When things are going great, she has been the same. When things have hit rock bottom, she has been the same. So it's been fantastic and I would never want it any other way.
What does Malaika's routine usually look like?
Malaika practises yoga six days a week. Monday, Wednesday and Friday she practises different forms of yoga with a group. Tuesday, Thursday and Saturday she does personal training where she works on her flexibility, mobility and core strength as a full holistic workout where she adds asanas, flows, pranayama, meditation and relaxation with music towards the end. Her practice lasts for about an hour.
Yoga is a practice that connects the body and the mind. Do you think people have gotten more acquainted with the concept of holistic wellness, and what has brought about this change?
I think a big part of that change in India is because of Covid and globally too. So is it changing? Yes. But is it changing at the pace that I would like it to? That's a big NO.
Could you share three simple yoga asanas that anyone can practise at home to stay fit and healthy?
Cat and Cow, make sure that you are inhaling and exhaling through your nostrils.
Downward Dog or the Parvatasana; stay 10-15 seconds in this position and repeat it thrice.
A full round of Surya Namaskar gives a complete stretch and workout to the body. Do the entire 12 steps, and repeat it twice with different legs.
You've worked with the who's who of Bollywood; what have they taught you through this process?
They are normal people with similar problems like us. Their issues, goals, strengths and weaknesses are similar. The difference between good and great is patience, they patiently and consistently work towards what they want to achieve. These qualities they've developed consciously through a significant amount of hard work and discipline.
How are you planning to build from here?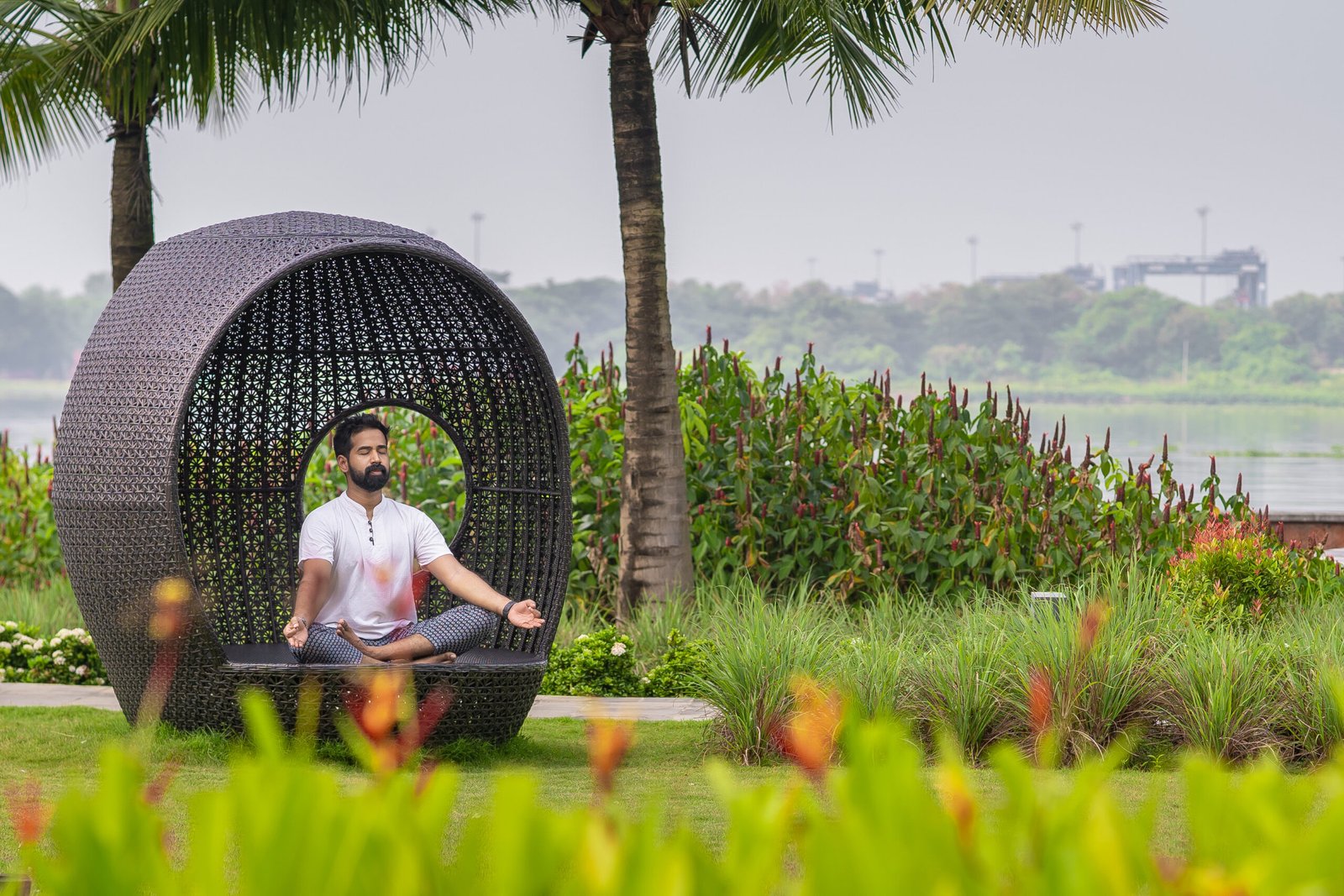 Plans for Diva Yoga are to focus on what we know best, which is building brick-and-mortar businesses. We will start more studios. The second thing we want to start is experiential retreats, like wellness tourism. The third is teacher training programmes. These three are our fundamental concepts at the moment.