Revisiting the glorious legacy of the 125-year-old Godrej Group and exploring what the future holds.
By Aniket Kumar
The story of the Godrej Group harks back to 1897. Founder, Ardeshir Burjorji Sorabji Godrej, was a lawyer-turned-serial entrepreneur who failed with a few ventures before he struck gold with a locks business. Brothers Ardeshir and Pirojsha managed the company until the 1920s. Ardeshir then focussed on Godrej Soaps, while Pirojsha concentrated on Godrej & Boyce (G&B). After the demise of Ardeshir — who was childless — Pirojsha took over the entire business. Responsibilities were divided among his children – Naval Pirojsha Godrej was tasked with the management of G&B (late 1930s), Burjor Pirojsha Godrej was asked to manage Godrej Soaps (1940s), and Sohrab Pirojsha Godrej handled advertising and branding for both companies. Today, the grandsons Adi Burjorji Godrej, Nadir Burjorji Godrej, and Jamshyd Naoroji Godrej manage the group.
The initial venture, Godrej Brothers, has since grown into a US$ 4.1 billion company diversified across sectors. It has evolved into multiple companies under the umbrella of the Godrej Group, spanning from soaps and home appliances to real estate. It includes Godrej Industries, Godrej Agrovet, Godrej Consumer Products, Godrej Properties, Godrej Interio, and the holding company Godrej & Boyce.
An Amicable Separation
Last year, in October 2021, news broke about the Godrej Group being headed for a large-scale division between two groups – one led by brothers Adi and Nadir Godrej, and the other by Jamshyd Godrej and his sister Smitha Godrej Crishna. In a joint statement, the family had said, "The Godrej family has been working on a long-term strategic plan for the group for the last few years to ensure the best value for its shareholders. As part of this exercise, we have also sought advice from external partners. These discussions between the family remain ongoing." People close to the family, including bankers Nimesh Kampani and Uday Kotak, as well as prominent personalities from the legal field like Zia Mody of AZB & Partners and Cyril Shroff, were reportedly being consulted by the family for the exercise. The amicable separation is believed to be imperative as the younger generation of the family is getting more involved in the business, and clarity over responsibility and ownership is desired. One bone of contention is believed to be the ownership of land parcels. The group owns 3,400 acres in Mumbai, the most expensive real estate market in the country. Of this, a 3,000-acre parcel in Vikhroli has a development potential of over Rs 1 lakh crore.
It is no secret that in a comparison between the two arms, Godrej Industries and associated companies helmed by Adi Godrej, is leagues ahead of the Jamshyd Godrej-led Godrej and Boyce. Godrej Consumer Products itself is reportedly valued at over Rs 97,000 crore. Among other reasons, experts attribute this lead to Adi Godrej's deep understanding of the value of scarce capital such as the group's 125-year-old culture and heritage. The senior-most Godrej has emphasised that their focus should be on their intangible bank rather than land.
After leading Godrej Industries for over six decades as its chairman, last year Adi Godrej passed on the baton to brother Nadir Godrej. Adi, however, continues to serve as Chairman of the Godrej Group and Chairman Emeritus of GIL. It is learnt that while Jamshyd's sister Smitha has not played an active role in the business, her husband Vijay Crishna is a non-executive director of Godrej & Boyce; he is also director of Godrej Industries and Godrej Agrovet.
Godrej GenNext
80-year-old patriarch Adi Godrej has been gradually entrusting various responsibilities in the group to his three children. Eldest daughter Tanya Dubash is the Executive Director and Chief Brand Officer for the group. She is a director on the boards of several Godrej Group companies including Godrej Industries Limited, Godrej Consumer Products Limited and Godrej Agrovet Limited. She also heads the strategic marketing group (SMG) that guides the Godrej masterbrand and portfolio strategy, and chairs the marketing council comprising of group marketing heads. A trustee of Brown University, she is a member of the Brown India Advisory Council and also on the Watson Institute Board of Overseers. She serves on the boards of the Customer Value Foundation and AIESEC India, is a member of the CII Council and is instrumental in driving the India@75 outreach programme.
She was also a member on the board of the Bharatiya Mahila Bank between November 2013 and May 2015. AB cum laudé, Economics & Political Science, Brown University, USA, and an alumna of the Harvard Business School, she was recognised by the World Economic Forum as a Young Global Leader in 2007. Married to industrialist Arvind Dubash, they live in Mumbai with their children Aryaan and Azaar.
Younger daughter Nisaba (Nisa) Godrej is currently the Executive Chairperson of Godrej Consumer Products Ltd. She has been a key architect of GCPL's strategy and transformation in the last 15 years. A BSc degree-holder from The Wharton School at the University of Pennsylvania and an MBA from Harvard Business School, she sits on the board of Godrej Agrovet, Bharti Airtel, Mahindra & Mahindra, and VIP Industries. Chairperson of Teach for India, she is passionate about education, the human mind, trekking and equestrian sports. She lives in Mumbai with her children Zoran and Aidan.
Adi Godrej's son Pirojsha is Chairman of Godrej Properties. A graduate of the Wharton School of Business, he completed his Masters in International Affairs from Columbia University. Working with Godrej Properties from 2004 to 2006, he was responsible for directing the company's expansion strategy. He went on to complete an MBA from Columbia Business School in 2008 before rejoining GPL as executive director. In 2010, he led the initial public offering of the company through which Godrej Properties raised US$ 100 million. In 2012, he was appointed CEO of Godrej Properties. He has led the company through a phase of rapid growth through which the company has established itself as one of India's leading and fastest-growing real estate developers. In 2013, GPL received an award from former President of India, APJ Abdul Kalam for being one of the companies in India from across sectors to have driven the green building movement. The Clinton Foundation has partnered with Godrej Properties for its large township project, Godrej Garden City, which was selected as one of two projects in India and 17 from around the world to work with the Clinton Climate Initiative towards the goal of creating climate positive development. In 2015, 'The Economic Times' selected Pirojsha in their 40 under 40 list of the most impactful business leaders under 40 years of age. He was also listed by GQ magazine as one of the 50 most influential young Indians.
Nyrika Holkar, daughter of Smita and Vijay Crishna, is being groomed to succeed Godrej & Boyce Manufacturing Company (G&B) CMD and her maternal uncle Jamshyd Godrej. Nyrika graduated with a BA in Philosophy and Economics from Colorado College, US, and obtained LLB and LLM degrees from University College, London, UK. Executive Director of G&B, she joined the board in April 2017. She leads digital strategy, brand, legal and M&A of G&B and its subsidiaries. Nyrika is married to Yeshwant Rao Holkar, scion of the Indore erstwhile royal family.
The amicable separation is believed to be imperative as the younger generation of the family is getting more involved in the business, and clarity over responsibility and ownership is desired.
The Professional Approach
This December, Godrej & Boyce (G&B), the flagship company of the Godrej Group, appointed Anil G Verma as the Executive Director and Chief Executive Officer of Godrej & Boyce. The change in structure is part of a larger restructuring exercise for the organisation. On the other hand, Godrej Industries has had professionals at the helm of its fast-moving consumer goods (FMCG) and real estate verticals since the previous century. It was in 1963, that Adi Godrej began hiring management trainees from the top business schools in India. While he brought in merit-class chartered accountants, he also appointed professionals at MD/CEO levels. Examples include Dalip Sehgal who was the first MD of the group's FMCG company, Godrej Consumer Products; Arumugham Mahendran who successfully helped merge Godrej Sara Lee with Godrej Consumer Products; Narayan Chintaman Gavankar – the first CEO of Godrej Agrovet; and Ashok Patil – CEO of Godrej Properties.
The Godrej Legacy
Today, Godrej enjoys the patronage of 1.1 billion consumers globally across consumer goods, real estate, appliances, agriculture and many other businesses. The company takes pride in the fact that its geographical footprint extends beyond Earth, with Godrej engines now powering many of India's space missions. With a revenue of over US$ 4.1 billion, Godrej continues to grow fast; but for the company, it is equally important that besides strong financial performance and innovative products, it remains a 'good' company. Did you know that approximately 23% of the promoter holding in the Godrej Group is held in trusts that invest in the environment, health and education? It also brings together passion and purpose to make a difference through its Good & Green strategy of 'shared value' to create a more inclusive and greener India. The company strives to keep people at the heart of it all. It takes pride in fostering an inspiring workplace, with an agile and high-performance culture. It also remains committed to recognising and valuing diversity across its teams.
Godrej Group's roots in India's Independence and Swadeshi
In 1918, Godrej launched Chavi – the world's first vegetable oil soap; never before was soap made minus animal fat. This was a win for both the movements of Swadeshi (made in India from materials that have also been produced in India) as well as Ahimsa (non-violence). In 1922, Godrej products were endorsed by stalwarts of the Indian freedom movement, such as Dr Annie Besant and Rabindranath Tagore. In a letter written to a favour-seeking competitor, Mahatma Gandhi wrote, "I hold my brother Godrej in such high regard that if your enterprise is likely to harm him in any way, I regret very much that I cannot give you my blessings."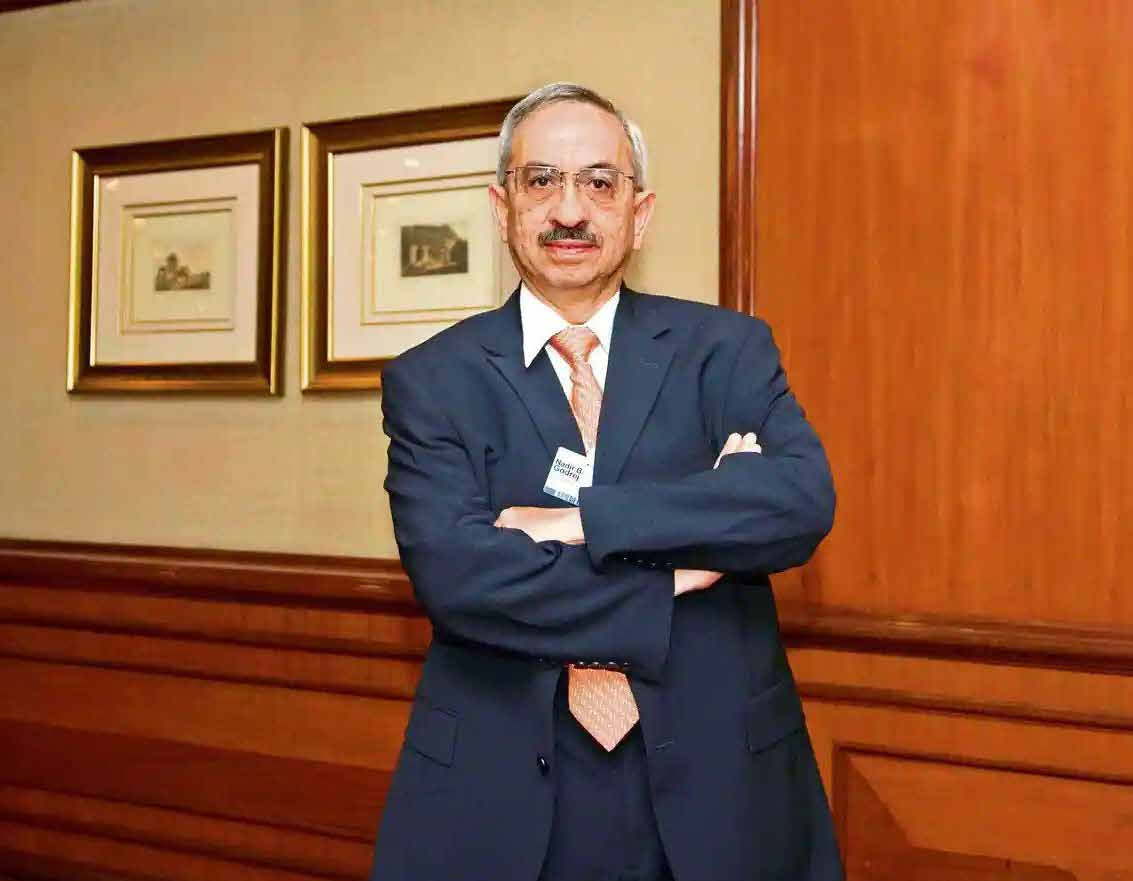 Poetic Praise
On the retirement of Adi Godrej, his younger brother Nadir Godrej recited a tribute. Here is a portion of the poem titled 'Adi Farewell…'
Adi's spell was truly great. The years he worked were fifty-eight!
But all good things come to an end. Let's hope we can maintain the trend.
He's stepping down, as you can see, the mantle has been passed to me.
His shoes are big and hard to fill. But with your support, I think we will Continue well in the same way
As Adi did in his own day. He will be Chairman Emeritus
And I'm sure he'll merit us. With his presence and advice,
Invaluable beyond any price. Now hearing praise can be quite tough,
I'm sure by now he's had enough. But all the same, why don't we stand
And then give him a rousing hand?
For service to both group and nation
He deserves a standing ovation!