The Grand Unveiling of the 'Society Achievers' cover featuring hard-hitting filmmaker Madhur Bhandarkar took place at Varsha, the official residence of the Hon. Chief Minister of Maharashtra Shri Eknath Shinde.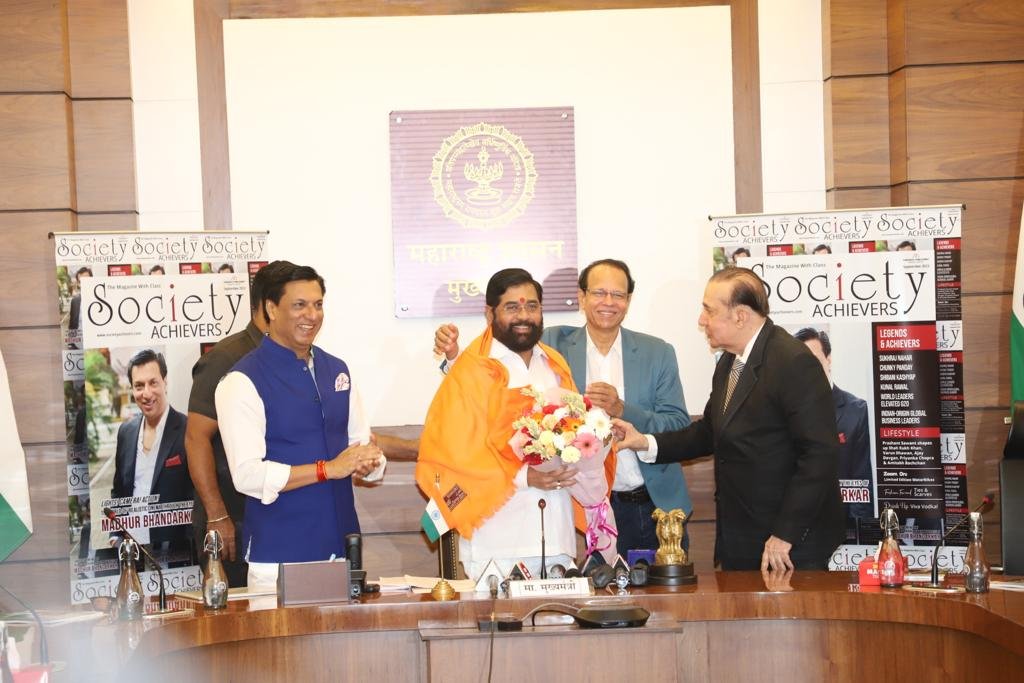 The Hon. CM was warm and gracious, as he congratulated Madhur for his hard work and dedication that has brought him success; and the prestige of the 'Society Achievers' magazine cover.
He also congratulated 'Society Achievers' for always choosing and highlighting amazing personalities who deserve recognition for the work they do. The Hon. CM remembered his own time on the magazine's cover too!
The magazine cover was unveiled to the national media in the presence of Media Magnate Nari Hira, Ashok Dhamankar, the Editor Andrea CostaBir and Team Magnate members Sunil Khavnekar, Shivendra Parihar, Preeta Nair and Mario Ferreira.