It is a well-known fact that Indian cuisine is a worldwide delicacy! And Chef Ranveer Brar partners with the famous Swiss company Victorinox to create a brand new YouTube series called 'India in 21 Recipes'.
The Lucknow-born chef is a Master chef India judge, an author and a restaurateur.
Victorinox is known for its production of watches, travel gear, fragrances, household and professional knives, and mainly the Swiss army knife. The brand stands for functionality, innovation and iconic design.
Recently, Victorinox invited select media personalities along with culinary influencers to the restaurant 'Sette Mara' at St. Regis in Mumbai for high tea. The invitees got the chance to interact with Chef Brar whilst Victorinox premiered their first video in their culinary series.
This interaction provided for the flow of ideas and tips on preparing Indian meals, while making the best use of premium Victorinox cutlery — a luxurious necessity!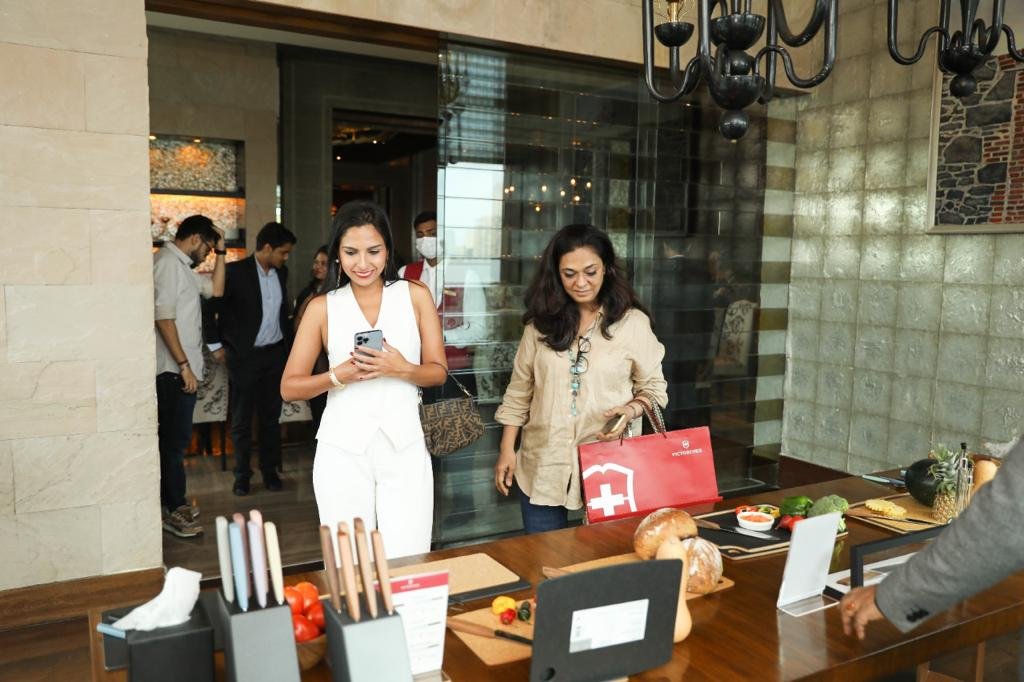 …Now join Chef Brar as he embarks on the sensory-filled culinary adventure on the Victorinox India YouTube channel – https://www.youtube.com/c/VictorinoxIndia