Twelve years post her super-successful debut – 'Dabangg', Sonakshi Sinha is not settling for anything less than roles that challenge her or portray her in a different light. Universe, are you listening?
By Nichola Marie
Bold, brave and beautiful, Sonakshi Sinha has been winning over her fans and critics with her talent and vivacious charm. Since her much-talked-about debut, she has been setting her own rules, taking on diverse roles and portraying characters that resonate with her audience. Her latest avatar in the awaited 'Double XL' seeks to do just that as Sonakshi steps up to show us the power of strong female friendships and prove that our weight doesn't define us.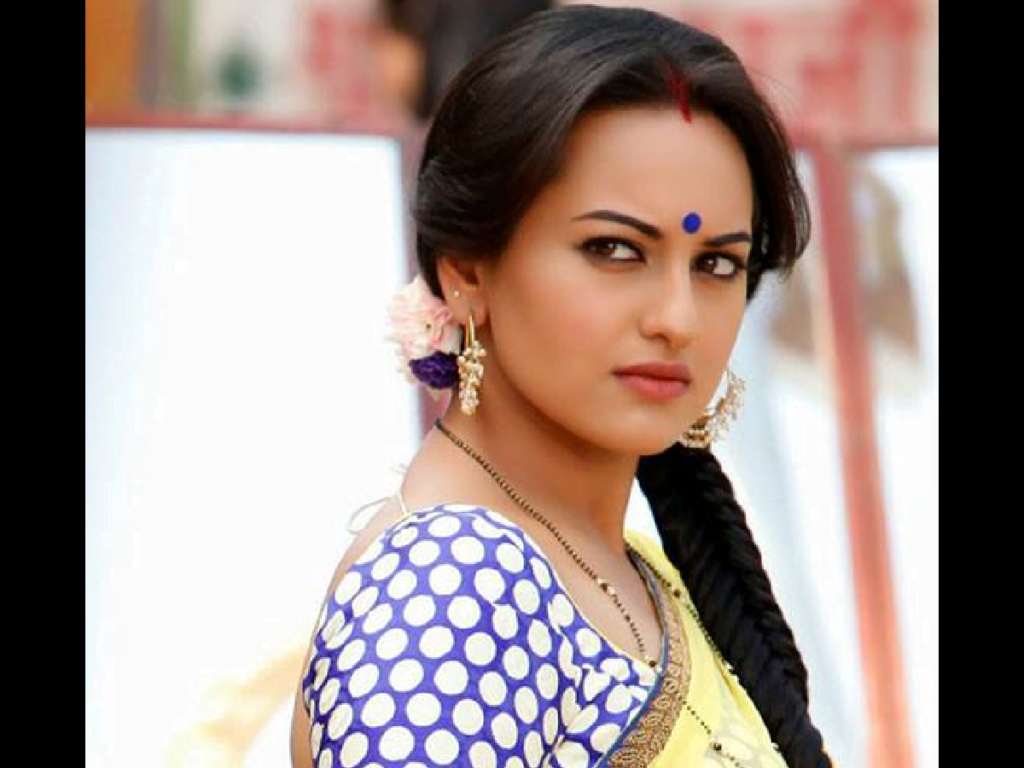 Going by the promos of 'Double XL', you are having a ball playing a plus-size woman Saira Khanna from New Delhi, who challenges society's norms for women. What was the experience like?
The entire experience was liberating. I felt like I was reliving my college days. Growing up in those years, you always needed a role model for yourself, someone who made you feel like it was going to be okay, and you are fine the way you are. So, I felt like if I could talk to my younger self at that point in time, I would do it through Saira Khanna, who learns how to accept herself, love herself for who she is, and then kind of achieves all her dreams — there will be no stopping you once you've accepted yourself the way you are. It was an amazing experience. I think it was a lovely character, a real character to play, and I enjoyed it!
Have there been times in your life when you were not considered for a particular project because you were not of a particular size or weight?
The funny part is, I've been a part of some of the biggest hits while I was at my heaviest! I've always been someone who projects a very healthy body image even on screen because that is the role model that I needed while I was growing up, and that is who I wanted to be. But yes, there have been certain situations where directors and producers do tell you to lose weight. I haven't lost any project, as such, but there was this one time when I had actually signed a film and the producer said, 'Oh, if you don't lose about ten more kilos, I'll have to replace you in the film'. It was very unethical of him because he signed me, he knew how I looked. The funny part is he was heavily overweight himself! Ultimately, I did end up doing that film but I just think it was not a very nice thing for him to tell me — after having signed me for the project.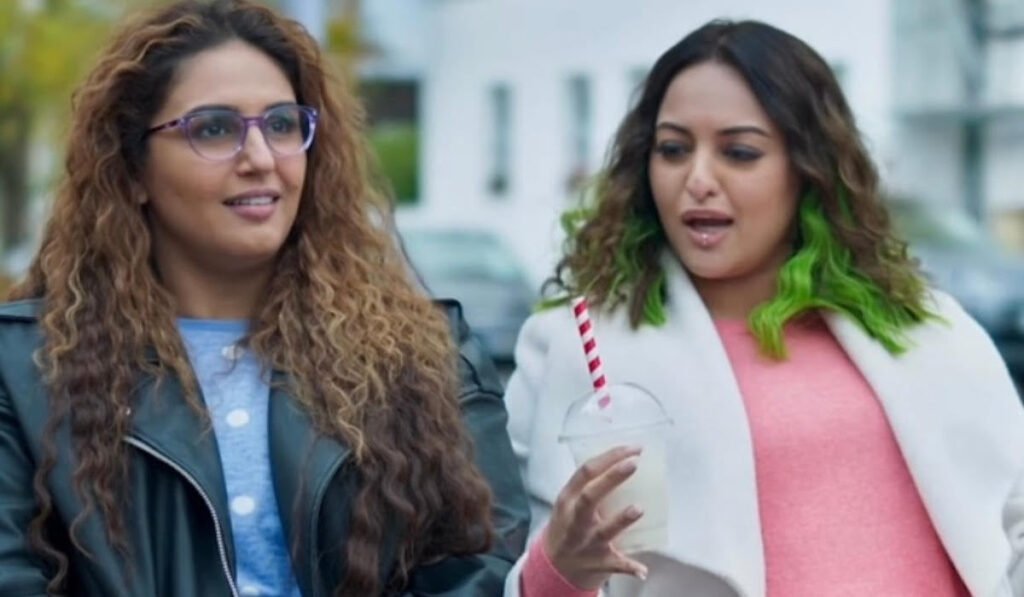 Do you see the industry's bias against actresses, who do not conform to a particular size, changing anytime soon?
I think the industry is really opening up — in fact, it's not the industry; it's about the audiences — and people just see your connection with them. Honestly, it's not about size. A lot of women today have accepted themselves and their bodies in the way that they are, and are doing great work. So, I think it's changing, people's perspectives, the way they view actors and actresses is changing – but we still have a long way to go.
The film also focuses on female friendship. When women are often painted as each other's rivals, is it important for us, as a society, to see such stories on screen as well?
Yes, it's absolutely important that more films and stories are made about female friendships because people usually pit women against each other, which is really sad. And I think it's true for everyone that some of the most beautiful relationships that we have in our lives are with women — whether they be our mothers, sisters, friends or our girl gang. It's very, very important to have those relationships in your life. The portrayal of female friendships on screen is always fun to watch, for me, and it's inspiring, it's uplifting and fun. I would definitely like to see more films like that.
Debuting with 'Dabangg' in 2010, it has been 12 years for you in the industry. How would you describe the ride so far?
It's been a great journey. I don't think I would change anything in any way, because all my experiences have made me the person I am today; have made me the actor I am today. I learnt while I was working. So, yeah, I think every experience, every film — whether good or bad — I've always learnt something from it. It doesn't feel like 12 years at all! In fact, I treat every film that I do like it's my first film, and I think that is what keeps me going.
You received glowing reviews for your performances in 'Lootera' (2013) and 'Noor' (2017), in particular. Are such roles hard to come by?
These are once-in-a-lifetime kinds of roles. 'Lootera' for sure; 'Noor', definitely; I think, these roles come by rarely but when they do, they enrich your experience as an actor. And yeah, I think every role that comes to me now, should be something that challenges me in a certain way, or shows me in a very different light, like something I've never done before on screen. So, yeah, hopefully, a few more coming along!
Which were some of the challenges you encountered that taught you valuable life lessons?
I think everybody faces challenges at different points in their life and I think it's what you make out of it. I've treated every challenge as a lesson, learnt from it, made my own mistakes, and moved on. Just being consistent is sometimes such a challenge, because of the kind of work that we do and the amount of work that is happening. It's very important to kind of keep your head on your shoulders and go on. So, with every challenge that comes my way, I try to learn from it.
Which qualities of yours do you believe helped you thrive?
I believe I'm a very hardworking person. I believe my professional work ethic is something that has worked for me. I think being punctual is a very good quality that I have. My consistency is something that helped me thrive and the fact that I treat every project that comes to me like it's my first.
You don't believe in asking producers for work or lobbying for awards. Do you believe the right work will find you regardless?
I always believe that the roles that are written for you, always make it to you. There have been so many times when I've been approached for a film but ultimately somebody else has gone and done it. Or some film has come from somebody else to me. I feel that whatever role is meant for you, will find you. Whereas when it comes to lobbying for awards or asking producers for work, they have all seen my work. I was very fortunate, you know, that my first few films did very, very well. After that, I did a couple of films that really showed me in a different light and tapped into my acting skills. I tried out different roles and feel that people know what I have to offer. And they will approach me if they need to. And, as for awards, I think there are way too many going around right now! It has just lost its essence, for me. And yeah, I believe in rewards more than awards, so…! I know it sounds clichéd but it's true.
Do you set goals for yourself or do you prefer seeing where life takes you?
I do prefer to see where life takes me. I have always played it by ear, one step at a time. I've always gone with the flow, and so far it has worked out very well for me. I'm a very instinctive person; a very instinctive actor. I don't have the bandwidth to, like, sit and strategise my entire life. I want to work, I want to do good work and I want to do good roles. That's the aim but, again, I'd like to just go with the flow.
How involved is your dad Shatrughan Sinha in your career? Does he watch your films, advise or compliment you?
(Laughs) My dad is actually not at all involved in my career, surprisingly. People probably think otherwise but he is a very busy man himself, and he trusts my decisions, and he is definitely my biggest fan! He doesn't miss a single film of mine. And, I think, he has only always complimented me — that's why I'm saying he's my biggest fan! My mom, on the other hand, is my biggest fan and my biggest critic. But yeah, it's really nice when your parents show that kind of trust in you and let you do your own thing.
Which other upcoming projects are you excited about?
I'm very, very excited about the release of 'Double XL' because it's a very special and important film for all of us who have been involved in it. Then there's my series with Amazon, directed by Reema Kagti which I'm very excited about – it has been long overdue. And I've done a horror comedy for the first time, with Saqib (Saleem) and 'RSVP', directed by Aditya Sarpotdar. Yeah, these are the three projects that I am currently really, really looking forward to.