'Double XL' director Satram Ramani feels that with beauty norms being challenged more than ever, it is the right time to talk about issues that touch home.
By Nichola Marie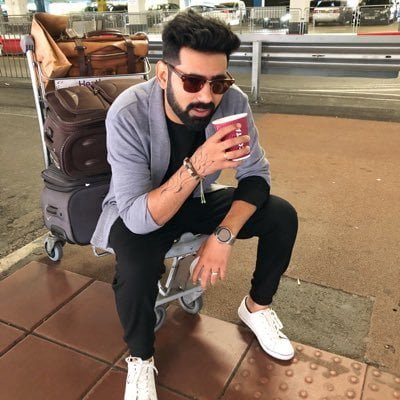 Satram Ramani is a great believer in the power of comedy to help tell a story as well as deliver an important message. His 2021 directorial 'Helmet' threw light on the embarrassment around asking for condoms in public, and the consequences such as STDs and AIDS. Keeping the tone light and non-preachy, he managed to deliver a strong message to audiences. Again, with the upcoming 'Double XL', he uses comedy as a vehicle to dismantle age-old societal constructs around beauty. In this exclusive with 'Society Achievers', he maintains that audiences are looking for more concept-driven content, which increases the scope to break the barrier and make something new.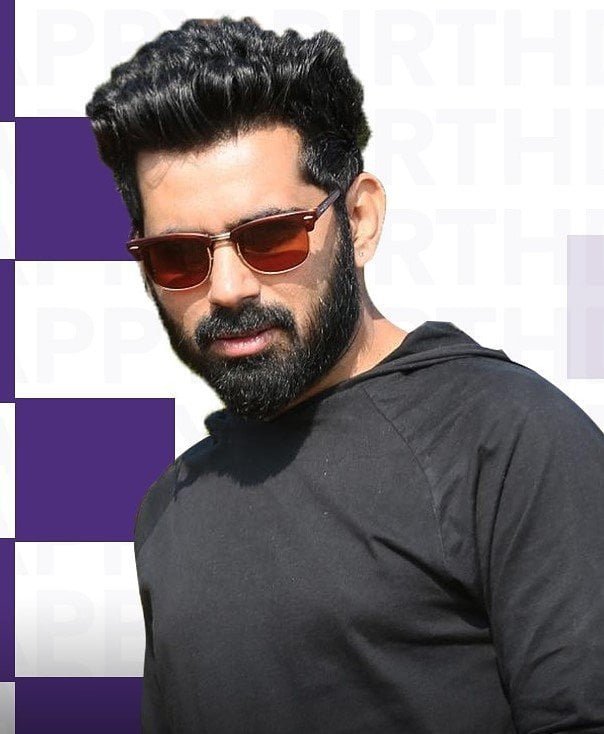 The promos of 'Double XL' have caught the audience's attention. How exciting was the experience of directing this comedy with a much-needed message for society?
Directing any film is exciting but this one was even more special because the issue touched home. While this is an issue that we all are aware of and is something every second person around us faces, it is not one that we pay much attention to. It is almost always made into a punch line or a joke. Thus, I was thrilled to be sharing this story with the world in an entertaining manner, while still being respectful to the struggles faced by women, through Sonakshi and Huma, because I believe that no one is better fitted than these two that have experienced this struggle first-hand.
Do you feel it's time beauty norms were challenged?
Today, beauty norms are being challenged more than ever before as they should've been a long time ago! People are becoming more aware, mindful and respectful towards what the 'ideal woman' should look like… and that is the reason our trailer also has received so much love. People have realised the need to talk about and challenge these age-old beauty norms.
'Double XL' has also been described as a story of friendship and dreams filled with masti. While there have been many films celebrating buddy bonding, do you feel there are too few films that celebrate female friendship?
Yes. There are definitely more films on male friendships rather than female-oriented films. But, cinema is evolving and today, there is exposure to world cinema through our OTT platforms. People's perspectives and point of view towards cinema is changing. Now, audiences are looking for more concept-driven content. Hence, there is more scope to break the barrier and make something new, make content that hasn't been talked about, and content that wouldn't have been received as warmly in the past.
Directing a female-centric film with two female stars… was the experience any different from working with male leading actors?
Honestly, I don't know why people believe that the experience would be any different! It is a matter of perception. You perceive it to be different, whereas, for me, male or female, actors are artistes. And, I feel privileged to have worked with not one but two leading ladies who are so good at their craft.
Do give us a peek into what Huma Qureshi and Sonakshi Sinha are like as performers.
They are both absolutely brilliant. These two take their craft extremely seriously and are always giving their 100%. They are a joy to have on set, with the constant entertainment and fun that they bring with them. They both are complete director's actors and always managed to give me exactly what I asked from them. On one hand, they would be completely in character and give an outstanding take, and the very next second they would be doing masti. All in all, it was a great experience working with them!
How collaborative was the process from scripting to shooting? Did many real-life experiences also find their way into the film?
It was during a social gathering that Mudassar (Aziz) happened to observe Sonakshi and Huma eating, and that is when the seed for 'Double XL' occurred to him. So yes, this story was very much inspired by real-life experiences.
Your 2021 directorial 'Helmet' was a comedy with a strong message of contraceptive awareness. Why did you feel this was a story that needed to be told?
Like I mentioned earlier, the struggle that women who don't fit into society's norms face is something every second person experiences. Yet, while we are aware of this struggle, it is not one that we pay much attention to. But now that people are challenging norms more than ever before, it was the right time to talk about it.
Do you feel comedy is a great vehicle to tackle some of the negative issues in society?
Absolutely! Comedy provides a great vehicle for any topic that is difficult to portray. I mean, even if someone doesn't comprehend the message you're trying to share, at least they would have a good laugh, right?! But, that being said, it's essential to not make fun of the subject that you're talking about while using comedy as a tool. There is a very fine line between the two and we, as filmmakers, need to be very careful not to cross it.
What other future projects are you excited about?
I'm vetting a couple of scripts and working on a few of my own stories as well, and I'm looking forward to entertaining the audiences even more in the future! But for now, I hope our film is loved and I can't wait to share it with everyone!