Rooted in culture and family, Karn Sharma's wisdom goes beyond the bat and ball. Read on to know about his cricketing career, IPL success, and advice to aspiring cricketers. By Andrea CostaBir
How did you develop an interest in cricket, and what motivated you to pursue it professionally?
As a kid, I loved watching people play cricket. I vividly remember being really young and playing with my granny at home. We'd use a bottle gourd as a bat and a potato as a ball! When my parents saw me playing, they gifted me a plastic bat and ball. My parents, too, have a background in sports and could see the level of interest and passion in me. From my very first day till date, they have always motivated and supported my career in cricket.
Please tell us a little about your upbringing and childhood.
My mother is a retired school teacher, but she was a badminton player too. She is a very hardworking lady. I still remember, during my childhood, she'd wake up at 4 am, do all the housework, get my younger sister and me ready for school, and drop us off too. My schedule for the day, too, was very hectic. I used to wake up at 5 am, go to the stadium to practise for an hour, then go to school, and practise again. I used to travel by auto, and when I didn't get an auto, I would walk almost 3 km. Though my parents were very supportive of my career in cricket, they were also clear about prioritising education.
Could you share the challenges you faced while establishing yourself as a professional cricketer and how you overcame them?
In the early stages of my career, I played for the UP Under-14 team. However, I didn't end up playing for them later. That period was very challenging for me, but I kept working dedicatedly. I didn't give up easily, and I also had the support of my family. I took up a job with the Indian Railways, allowing me to play and work for them. Since then, I've played for the U-19, U-23 and U-25 Ranji Trophy. I am grateful to God and my family, who believe in me. Without their support, it wouldn't have been possible for me to overcome those challenges.
As a spin bowler, what techniques and strategies do you employ to take wickets?
I watch videos of opponent batsmen to see their weak and strong points. In a game, it's easy to restrict the batsman from scoring runs and taking wickets. As a spinner, I must think ahead of the batsmen and bowl accordingly.
Can you describe your experience of playing in the IPL and how it has shaped your skills?
The IPL is one of the best leagues in the world. Having been part of the IPL since 2009, I can see how it's getting increasingly competitive as the years go by. To be the best, you have to consistently work on your skills.
As an experienced IPL player, what do you believe are the key factors for success in the tournament?
For me, the key factor is reading the game, improving your skills and putting your team over yourself. Try to look at any situation positively and get advice from seniors on handling pressure and the players' mindsets. All this helps.
What has been the most significant turning point in your cricket career?
2012 was a turning point in my career. I still get goosebumps whenever I think about those days. They dropped me from Ranji in 2012 and sent me to play with the Railways U-25 team. There, in seven games, I took 49 wickets. BCCI awarded me the U-25 Player of the Year. Right after that, I got a call for the Ranji Trophy. My career took a really good turn when I got the opportunity to play in the IPL. I signed my first IPL contract with Sunrisers Hyderabad in 2013. In that year, I took 11 wickets in 13 games.
How do you handle setbacks in your career? Do you have any strategies to bounce back stronger?
Ups and downs are part of life. I try my best to stay calm and peaceful. I meditate, pray and read the 'Bhagavad Gita'. This helps me get mental and inner peace. It makes me feel close to God, which gives me strength and peace.
Tell us how you keep a balance between your career and personal life. How does your family support you?
My parents taught me never to mix my professional and personal life. Whenever I am home during the offseason, I spend most of my time with my family. We go out for long drives and get dinner and a movie on the weekend. During the IPL, usually, my family also travels with me. That's how I manage to be with them. I am a homely and family-oriented person.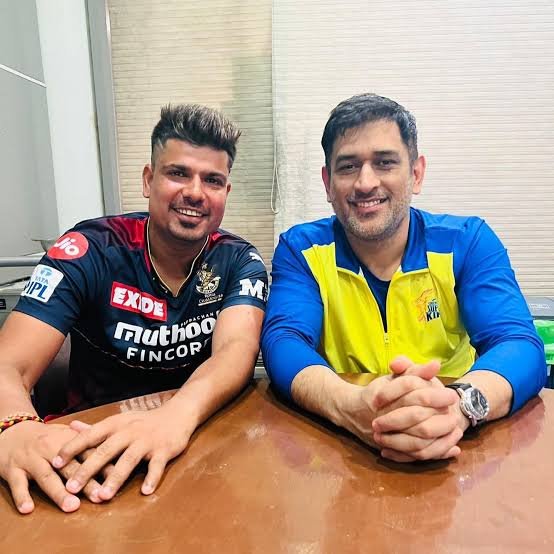 Are you close to any cricketers – past or present?
Yes, of course. I am close to many cricketers. The closest ones are Mohammed Siraj, Deepak Chahar, Piyush Chawla, Siddharth Kaul and many more.
What advice would you give young, aspiring cricketers who want to make a successful career?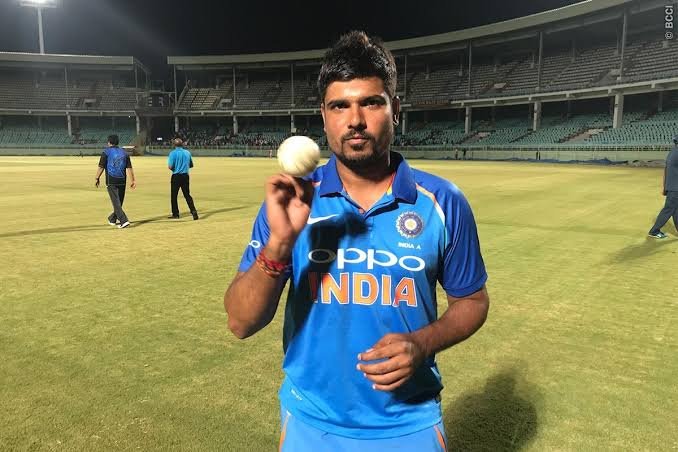 Today, our youth is very talented. A saying goes: "If there is no struggle, there is no progress." My advice is to keep working hard to achieve your goals. A lot of opportunities and facilities are available, so make good use of them. Work hard and take no shortcuts. Just because the process takes time, it doesn't mean it won't happen.