Mozez Singh opens up about his passion for directing, owning his truth, and why it's so important to embrace one's self.
By Anandita De
He may come from a legacy pharmaceutical family, but Mozez Singh discovered his calling in the world of films. And he jumped right in, emerging as a director and writer with a unique voice that reverberates through his projects. And as we've seen with 'Human', he's not afraid of tackling tough subjects. Mozez is also a powerful voice for the LGBTQ+ community and is known for effervescently living life on his terms. We caught up with him for a quick peek into his journey.
Despite coming from a very prominent business family – Ranbaxy – what made you decide to pursue a career as a director?
Being in the film industry is something that I've always wanted to pursue and the turning point for me came after boarding school. I went to America where I studied Political Science and English. I finished college in Boston and moved to New York, and at that time I was looking for a job. At first, I applied for all the jobs that I didn't want to pursue like investment banking and ultimately I thought to myself, 'Why am I doing this?' That's when I called my father and told him that I didn't want to be a part of the family business. I wanted to work independently and in showbiz. My father asked me how I was going to go about being in an industry that the family wasn't involved with professionally, but at the same time, my parents were so amazingly supportive and encouraging that it propelled me to follow my path. I'm so blessed and lucky that in this lifetime I got to find one thing I truly love, my job.
You are known for being the 'best dressed'; what does that mean to you? And how important is being fashionably forward to you?
I love being known for being 'best dressed' because I love fashion and it is amazing that it's appreciated on me. But it's also something I'm not that serious about. I only dress up for myself. Certain occasions demand a certain look, but the outfit that I wear has to work for me first.
Sometimes that look may not work for someone else. I know fashion academically as well as epistemologically. It's something I really love. It's amazing to be able to inhabit a different persona in your head every time you wear something eclectic and different.
You have a knack for discovering talent. What was it like discovering Vicky Kaushal – one of Bollywood's leading actors today – for 'Zubaan'?
I don't know about having a 'knack' but as a filmmaker, I'm all about who is the best actor for the part, rather than which actor I will be working with. I was casting a new person in 'Zubaan' and my production team had auditioned over 300-400 people. I rejected all of them and soon after my producer suggested Vicky's name – he was an AD at that point. I called him and instantly knew he was the right actor for the part. I think you need to know your own material very well. Your writing, your script, before approaching someone for a role. In the quest for finding a suitable person for a role, I've come across some fabulous actors.
We know you love all things luxurious. Your best friend Hanut Singh is a very famous jewellery designer. Have you ever thought of doing a jewellery collab together?
No, I've never thought of doing a collab ever with Hanut. Oh my God! That will lead to a whole lot of fights because we are both very opinionated people, but now that you're talking about it, this could be something really fun to do with him. But he's already so amazing at what he does that we both would need to do something that is completely different.
Along with receiving seven Filmfare nominations, your TV show 'Human' has now been rated as one of the 10 best shows of 2022 in India. What does this win mean to you?
The success and love for 'Human' are by the grace of God. It's been so unbelievably career-altering for me that everything the show has done and everything it's brought me thereafter, is extremely humbling and I'm tremendously grateful for it.
Recently, you collaborated with French luxury coffee table publishing house Assouline on a visual compendium of sorts for the pink city — 'Jaipur Splendor'. What was that creative process for you like? What is your connection with Jaipur?
This book is one of my greatest joys. I was approached to be a part of it in February of 2021. I was shooting 'Human' at that time and we were supposed to wrap up in May. So, I said I would start working on the book in June. But then we were hit with the second wave of Covid-19, everything got disrupted and due to that, all shoots were cancelled. We finally resumed shooting in June. So suddenly, I was working on the book and was directing 'Human' at the same time and it was CRAZY!!
I remember shooting in Bhopal in slums and at some really tough locations, returning home absolutely deadbeat and immediately starting working on the book. It was mayhem, but it was such a joy to work on.
I was so excited because I have always had a lifelong love for Jaipur. I've been there so many times that I feel so good just being there every time I visit. The name of my 'house' in Doon school where I studied was also called 'Jaipur' and I was in 'Jaipur House' for six years. So there is this connection with Jaipur that is inexplicable as I'm so utterly charmed by the place. I have some really lovely friends in Jaipur and it's always a blast with them.
Few who really know you, see your spiritual side. Is there a particular construct you put up for the outside world, or is spirituality so personal to you that only a few get to witness that dimension of your personality?
I'm very 'me' all the time. I'm totally into being myself. So if you see me being silly, flippant, idiotic and neurotic, that's how I feel, but at the same time, you can see me being very deep and intense. I have that within me also. Spirituality and one's connection to the divine is such a private part of one's life. It's not that I try to hide this side of myself. My spiritual journey has been a very big part of my life ever since I was 13. Spirituality has always been a very consistent part of my life and I'm very much in love with it. It's possibly one of the greatest romances in my life. It's such a personal thing as it's the conversation between one's heart and it's extremely empowering. It's my fuel, my very own rocket fuel. I love it.
You have such an engaging social media presence. What is one more added communication for the year 2023 that you would like to send out to your follower community?
As clichéd as it is, the greatest thing anyone can do is be themselves because it's an existence of truth, and what can be more powerful than that? It's surprising how so many people do not come across as themselves. Sometimes, I feel it's best to have compassion and love for them in spite of them not being able to be true to who they are. The world is full of people of both kinds.
You love all genres of music. From Madonna to hip-hop. Are we going to see any new project which encompasses this passion of yours?
[Chuckles] I cannot name the producer or anything like that for now because there's a gag order until they make the first announcement, but what I can say is that I've been directing all of 2022 and I have a few days of shoots left in 2023 where I'm directing a music-based film. It's a feature film and it's for one of the major OTT platforms. It's an original. The movie is in the space of the hip-hop genre of music.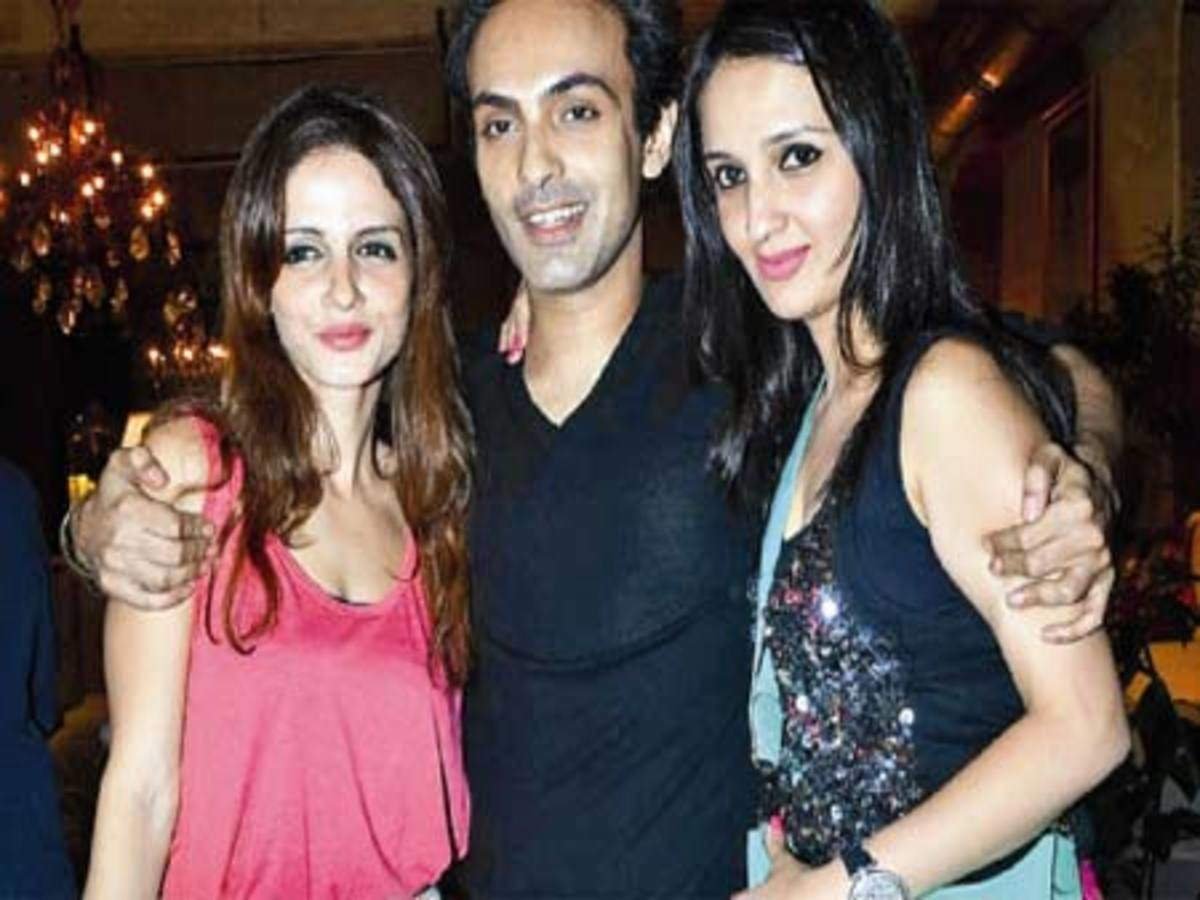 You were one of the very first to own your sexuality with so much ease and panache. It's almost enviable and inspiring to so many of those who are yet to find their own identity. Was it easy at first to come out openly to the world? Can it be trying at times still?
I think one of the most exhausting things that I've done or someone else can do is not be themselves and be pretentious for various reasons such as for acceptance, social acceptance, work, love or romance. It's never worked for me and with the passage of time, I've just become settled with the idea that I have to be myself at every given point in time, otherwise it doesn't work for me. If I don't feel aligned with my true identity, I feel like I'm being hit in a way that I don't like. Lucky for me, I have an incredibly loving and supportive family and friends who stand by me no matter what and applaud me for being just the person that I am. It gives me even more confidence to chase my life's goals and objectives. I'm just a person who goes out there and does things, that's just my inherent nature. I enjoy the adrenaline rush when I take up a challenge and to receive this feeling within me is when I know I'm being true to my own identity.
I cannot be somebody other than myself because that's when I know I feel most uplifted and empowered, and that's where I tell the LGBTQ+ that coming out is a very difficult thing to do, and it is a very personal feeling in the sense that no two people can come out at the same time. People come out when they need to come out, when they cannot take it anymore, and that can happen when you're 15 or when you're 50 years old. I think anyone who is willing to come out must be very compassionate with themselves because so many people, especially kids, give themselves a very hard time and they can lose the plot with that kind of rage/fear that they have bottled up within them. What I want to say to anyone who is willing to come out is that it is the greatest feeling in the world and whoever can do it, must do it; and whoever is struggling to do so must realise that everything is going to be fine, and that they must come out when they need to
You are supremely comfortable and confident being in front of the screen. The world saw you being effortlessly and wittily yourself on 'The Famous Lives of Bollywood Wives' as Bhavana Pandey's BFF. If any more movie/OTT platform roles come your way, would you be up for more acting roles? Or would you want to stick to the film writing and directing side of the industry?
I've zero desire to ever act. I've no interest. The whole deal of me doing a cameo role on 'The Fabulous Lives of Bollywood Wives' was a joke. It happened out of nowhere. They invited me to come on Season 1 for the beach cleaning scene. I had thrown a fit, I had said I refuse to come and also said I don't want to do this scene. It's not because I don't care about the environment. They were cleaning the beach and were doing a good deed, but I just didn't want to do it. Eventually, when I went on set and was a part of the scene, it did turn out to be fun after all and for some reason, it was really spoken about post-release. That's why they invited me back on Season 2 and they gave me a longer scene to do. I get really worked up before I have to be in front of the camera. It may not look like that, but I do. Once I'm in front of it, I'm fine but mentally I'm thinking why am I doing this?!! So due to this very reason, I don't have anything lined up in this line of work at all. Neither is it my jam nor my scene.