Award-winning fashion designer Neeta Lulla recounts her journey of finding herself amongst India's design royalty. 
By Nichola Marie
From beginning her career with one kaarigar and a single sewing machine to having over 300 films to her credit, Neeta Lulla's cap is a feather-filled one. Not to forget four National Awards, a thriving design house, and also being a member of the prestigious Academy of Motion Picture Arts and Sciences. What's more, the 'Czarina of Indian Fashion' is not resting on past laurels but powers on, all (sewing machine) guns blazing!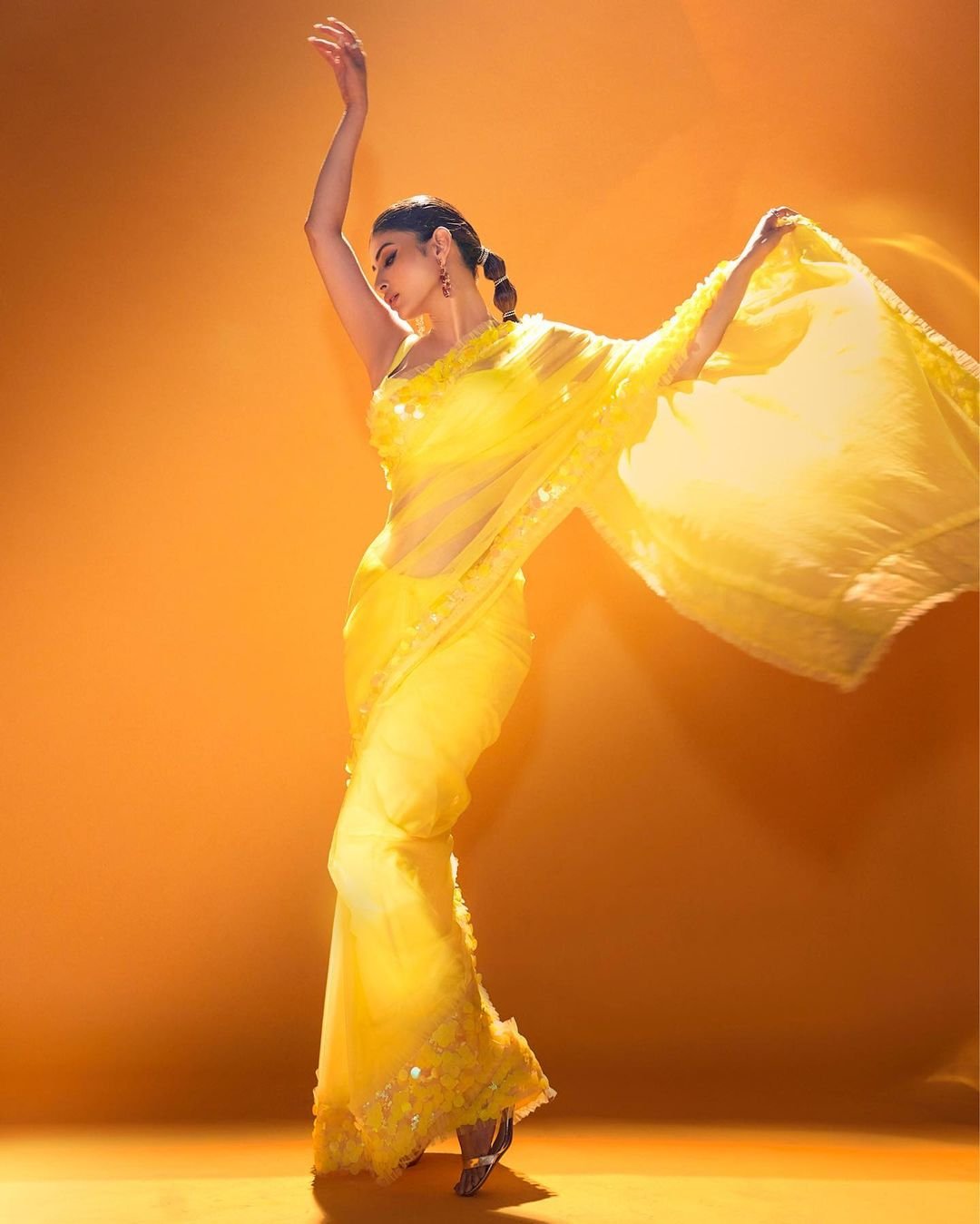 With a career spanning over three decades across fashion and films, you are one of the most-recognised names in the Indian fashion industry. How does it feel to be called the 'Czarina of Indian Fashion'?
I am truly humbled that I have been given this title. It brings a sense of elation that my work gets recognised as being one of the quality works that has been put on the platform so far. Therefore, I feel the honour and the responsibility to live up to this kind of work that I am doing and to keep doing so in the future. When I started working, which was in the mid to late 1980s, there was only the factor of wanting to be able to do good work. When I started designing, for me, it was all about creating something that would look good, something that would be appreciated, noticed and would create a kind of niche of my creative sensibilities.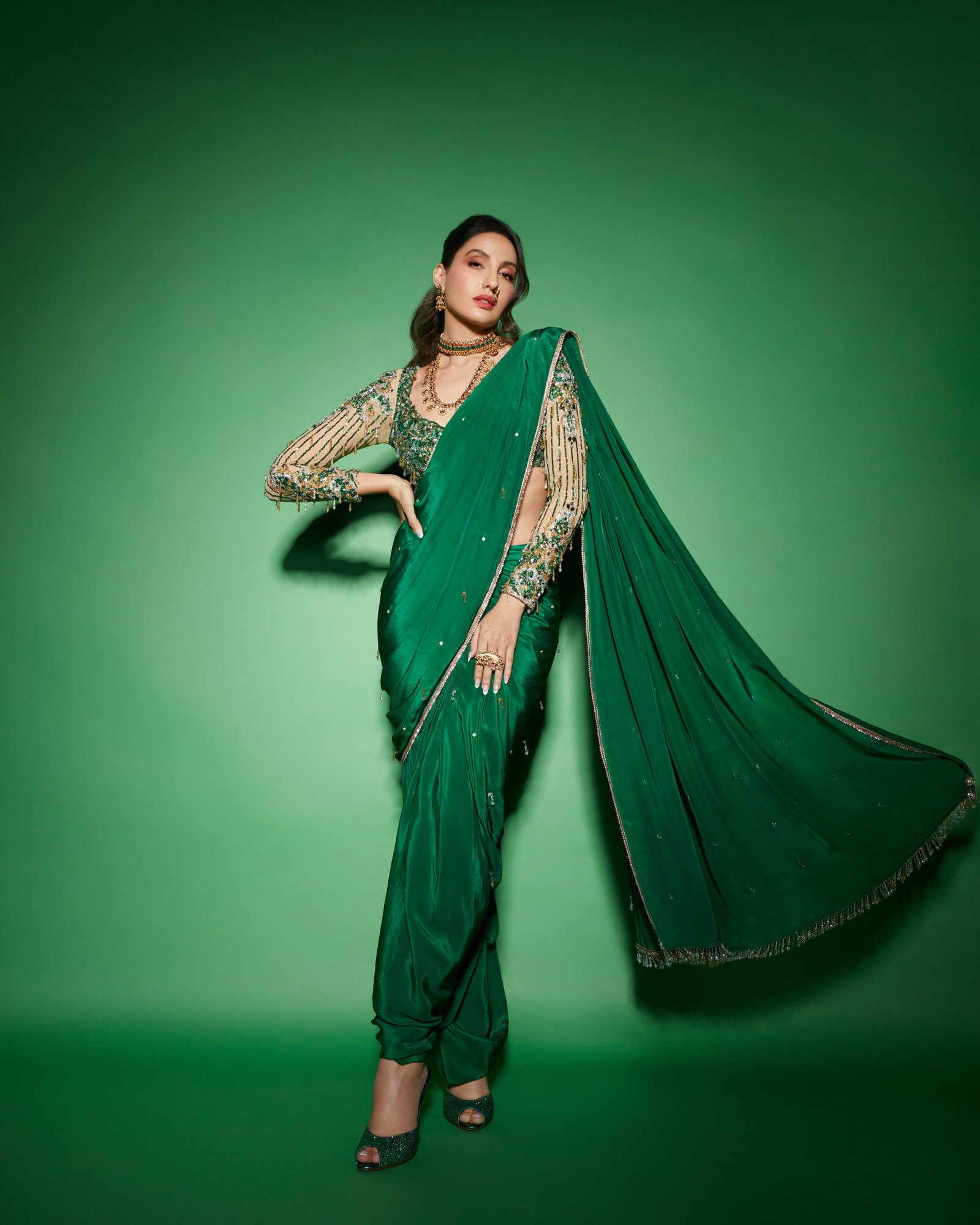 From beginning your career with one kaarigar and a single sewing machine, today you have over 300 films to your credit. Was it difficult to make inroads into the film and fashion industry at that time? What was the scenario like? How much has it changed now?
As designers, we did not have access to brands and everything had to be made from scratch, be it the shoes, accessories, or clothes that would make your creative vision come to life. Whenever garments were made, and taken for a shoot, or were made for fashion or fashion shoots or cover shoots, they got noticed. Your work was spoken about by the photographers who shot the clothes or by the managers of various actors who saw your clothes on set, or by other actors who appreciated the garments, and then got in touch with you and got you to work with them. This is how my work came into being. And it was mostly word of mouth. This was something that was a given because we did not have that much of a digital medium or social media networking at that point in time. It was unlike today, where everything is available on Instagram and everything is seen on the digital platform. Now you can see whether your sensibilities match with the ones that you want to work with, in terms of designers, or stylists, and be able to create your own style statement with the help of the visual mediums that you have today. Back then, people relied on the sensibilities of the designers who were also their stylists. And that's how work came into being. Predominantly, it was word of mouth as opposed to today's digital platform.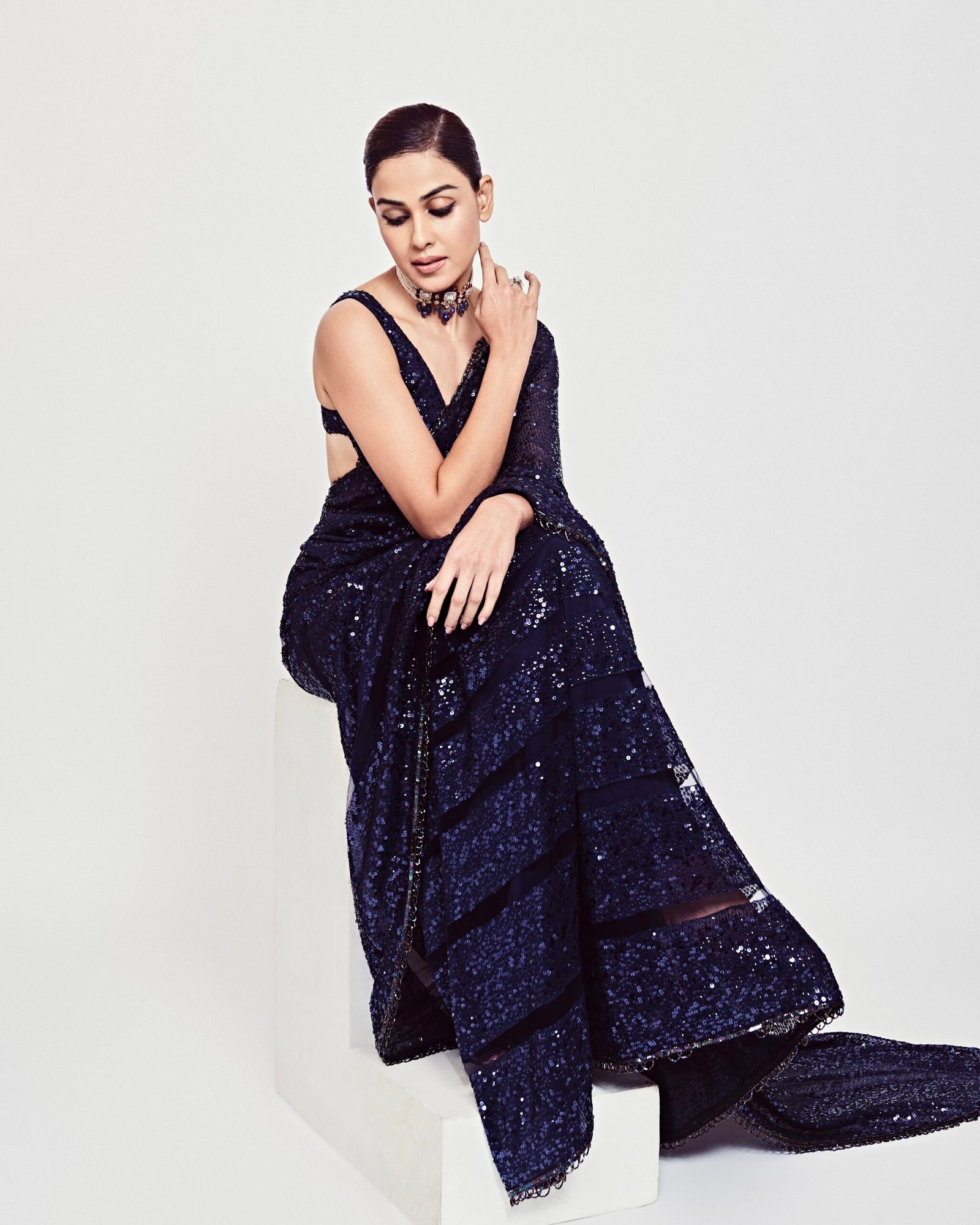 What are some of the highlights of your career that have been especially fulfilling?
I would not say that there are just a few highlights because, with the kind of graph of work that I was blessed to get, every piece of work has created a newness and a platform where I was able to give something new and different. I am still able to do that because of the kinds of films I'm doing now, and that I'm going to do in the future. So, I regard that as a highlight that films have given me a progressive creative platform and a creative stepping stone where, every time I look at my work, I say that I can't get better than this! And then there's another project that I get, which gives me the platform to do better than what I've done in my previous films. And for that, I'm really grateful to the Almighty.
You have the distinction of winning four National Awards for Best Costume Design for 'Lamhe' (1991), 'Devdas' (2002), 'Jodhaa Akbar' (2008), and 'Balgandharva' (2011), respectively. What are some of the unique costume design features of each of these films?
For each of the films that have received National Awards, the main distinctive factor is that the work that I have done is in keeping with the storyline, the time period in which the film has been showcased, and the geographic sensibilities and cultural elements that needed to be reflected. The costumes are in keeping with the colours of the medium or the era that I'm working with. They are also in keeping with a style statement, that is also acceptable in the visual medium as being glamorous, realistic and appealing in terms of its totality of costuming, which is jewellery, accessories and styling. The overall look has been in sync with every aspect of the film including the characterisation and I think that is what has been noticed and I was blessed to get four National Awards.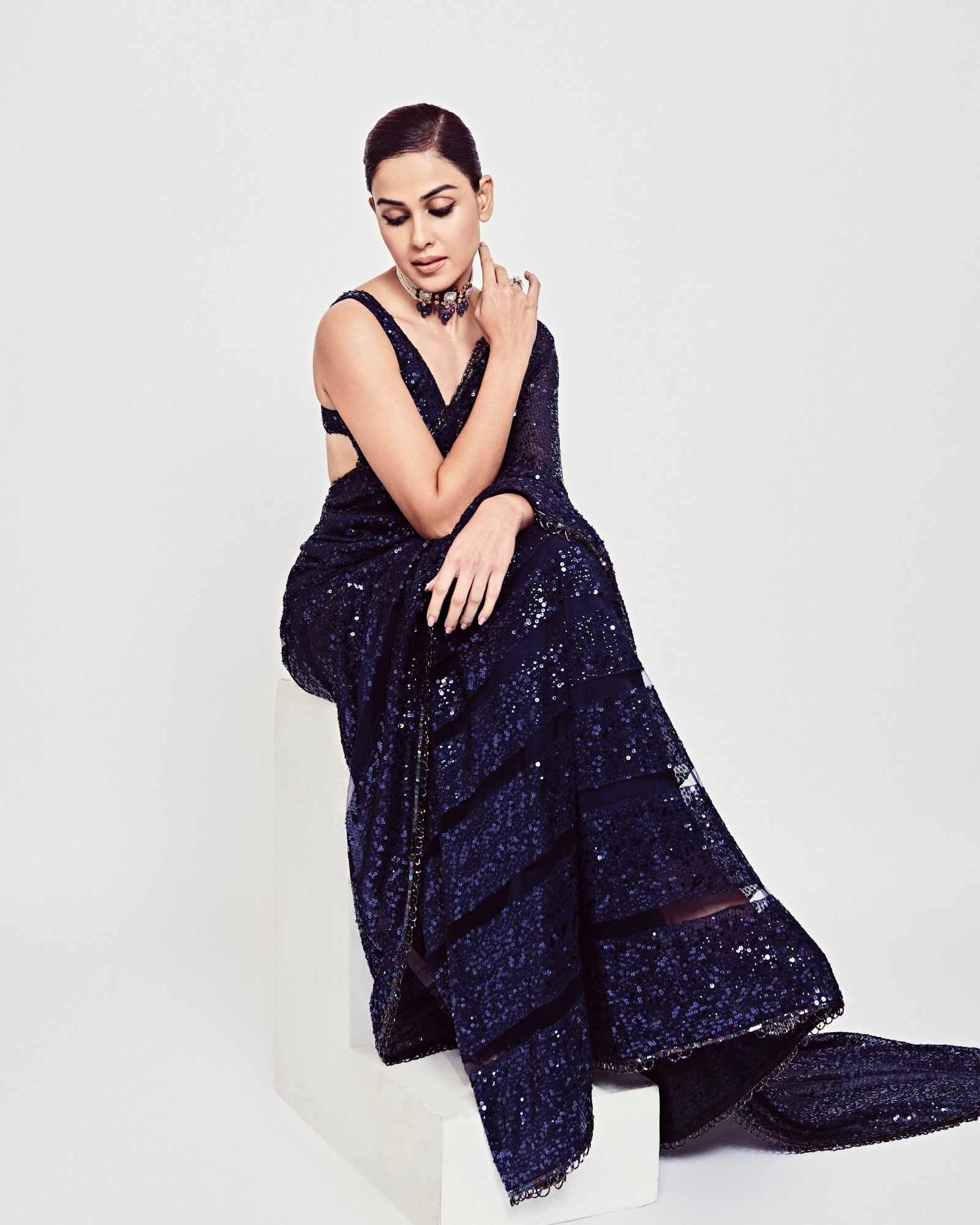 Currently, you are designing the costumes for two mega projects – Rajinikanth's 'Chandramukhi-2', as well as Gunasekhar's 'Shaakuntalam'. What can audiences expect from these films in terms of costumes?
In terms of the two films in question here, 'Shaakuntalam' is a film that is ready for release by the 14th of April. Directed by Gunasekhar and produced by his daughter Neelima Guna, it features Samantha Ruth Prabhu, Dev Mohan and a whole lot of other senior mega stars from the Telugu industry. This film is a beautiful portrait. It revolves around mythology that has been in my mind as a child, reading about it in comic books like 'Amar Chitra Katha' and 'Chandamama'. I have seen a lot of paintings of the same. It's a very beautiful character and to be able to bring this vision to life has been absolutely phenomenal!
The actors have been brilliant to work with in bringing this vision to life. I think this is something that is going to create a landmark in terms of being a mythological film that every millennial will want to watch and children are going to really appreciate it.
I've done the clothes for the entire cast. Samantha's character, in the first half, is wearing a lot of organic cottons, muls, and flowers and in the second half she wears a lot of hand-woven fabrics with hand embroideries and zardozi work. Dev Mohan who plays Dushyant is wearing a lot of woven fabrics and Indian weaves. I've been able to create some kind of newness in the portrayal of these characters and in terms of their visual outlook.
Apart from that, 'Chandramukhi 2' is being directed by P Vasu sir, who also directed the original Chandramukhi with Rajinikanth. Kangana Ranaut features in this version, and the male lead is Raghava Lawrence who is from the Tamil industry. The film is a beautiful remake of the original Chandramukhi. There is a challenge in terms of creating a newness to this look of the film, which has been a super blockbuster in the past. I'm working on it presently and cannot speak more about the film.
I'm also working on a film with Pawan Kalyan.
You are also a member of the prestigious Academy of Motion Picture Arts and Sciences. Tell us a little about this role.
Being part of the Academy jury is a very prestigious platform. As a member of the jury, one reviews films that are in the running for the Oscars. The platform enables us to watch over 300 films and then zero down to the films that would be in the running for the Oscars. Apart from that, as members of the costume vote for the Oscars, we have regular meetings, review films, talk about the clothes, do interview sessions, and also finally judge the films under consideration. Many screenings and meetings happen. It's fabulous to be part of this because, apart from doing the work for the awards, there is a lot of learning and a lot of viewing of awesome, brilliant work and brilliant talent.
Your design philosophy takes inspiration from the Edwardian era with a modern twist using age-old handloom techniques from India. How did your design statement evolve?
The Edwardian period was a time of freedom when women broke free of the strangulating corsetry. Public notions of fashion changed. Comfort was more important along with the power and confidence that the new freer silhouettes exuded. The decorative aspects of the baroque and renaissance eras blend effortlessly with the powerful silhouettes that I create yet keep them Indian at heart.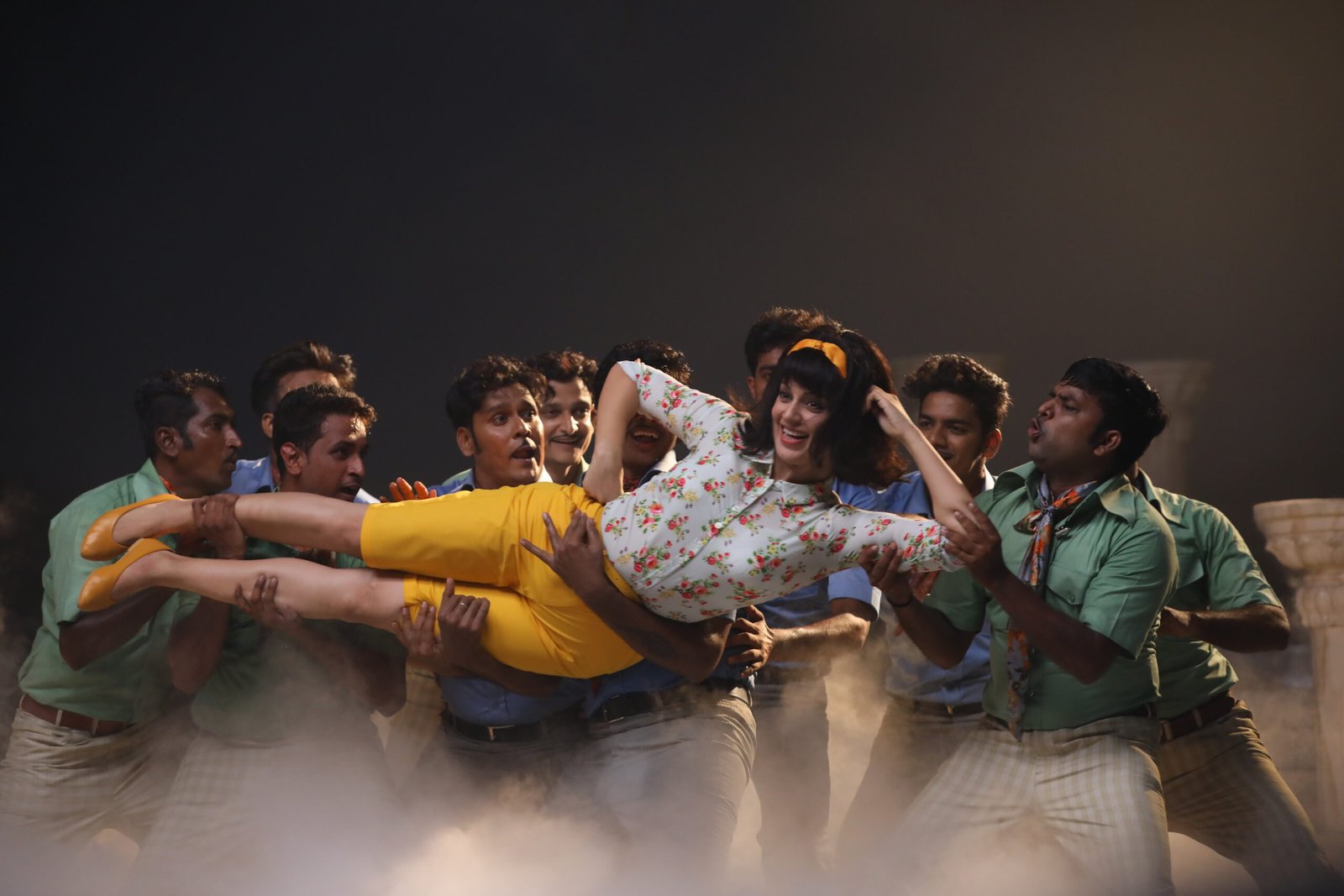 Among your iconic design elements is the use of kalamkari, paithani, and the iconic nauvari saris. How strongly do you feel about reviving our Indian textile heritage?
My collections blend the ancient heritage with a modern twist, a signature to which the House is very loyal, with a mission for a continuous quest for craftsmanship, glamour and reverie. Perfection is also what we strive to implement during all the phases of the creation: from the concept to the conception and then the completion. Constantly gathering our inspirations from the renaissance era and its opulent fashion, each garment is the result of a long and rigorous artisanal savoir-faire that creates the ultimate experience in elegance. For me, fashion truly reflects the love of art, discovery, and new inventions that define the renaissance.