Restaurateur Neeti Goel has followed her dreams and leads from the front, building and sustaining successful restaurants no matter what comes her way.
By Amber Dias
Neeti Goel gives being a Ladyboss a flavourful meaning as she gives her all to the restaurants that she has built, curating fabulous experiences for her customers. But within this business-savvy woman beats the heart of a philanthropist who stepped up when people needed it most. We caught up with her for a glimpse at what drives her passion.
What inspired you to take the entrepreneur route? And what is it about the hospitality industry that captivated you?
I hail from an industrial family in Chandigarh. My father was a renowned industrialist – among the top 100 industrialists in India – so I've grown up with a business background. The mindset with which we were brought up was to be independent, to do what you want to, achieve your goals, spread your wings and fly.
Since I was a child I have been fascinated by how airplanes take off against the wind rather than with it. That's what it's been like for me, no one in my family or my husband's family has been a part of the hospitality industry, but it has always been something I was interested in.
I'm a very social person and I like to interact with people. Hospitality is one industry which is all about curating experiences. And I love doing that. It's not about just going out to eat food. It is an entire experience from the time you step out of your home, to the time you reach home. I wanted to offer world-class experiences to people and that is something that drew me to this industry.
The hospitality industry can be daunting, especially when you are starting out. What was it that convinced you that it was worth a shot?
The hospitality industry is like sand in the palm of your hand. It can slip through at any moment and you won't even know. It's very difficult, almost like a rollercoaster. You have the highs like getting awards, being among the top 50 restaurants in the world and being awarded Restaurant Of The Year in 2019. But I have spent nights at the police station trying to sort out issues because there are all kinds of things that happen in a restaurant – guests sometimes get into an argument with the staff or among themselves. It is also daunting because there are lots of licenses that need to be applied for, and compliances that need to be done. Of course, there is a lot of competition. Plus, you have to deal with customers which is a very sensitive matter, because human nature is always very sensitive.
When I wanted to join the hospitality industry, being from an accounting background, everybody told me, 'You don't know anything about it. So don't join'. But I spent two years researching the industry. I met restaurant owners, consultants, chefs… and I saw a couple of places. I studied a lot of restaurants to understand their operations. And after two years of intensive research, I launched my first outlet and it was a huge success from the day it was launched.
Which aspect of running a restaurant excites you the most? Why?
What makes it very special to me is that this is something where you need to be hands-on, you need to be a leader and be somebody who can hold the whole team together like the beads of a necklace. And I think I'm really good at doing that. The aspect that excites me most is the constant evolution that happens in this industry. A restaurant is something that is always evolving. There is always a new menu depending on the season. And when you have seasonal fruits like mangoes and strawberries, you can create menus around them. We even do Sakura (Japanese Cherry Blossom) menus in our Japanese restaurant. There is a constant effort to provide a better experience to the customers. I love curating new things and it keeps challenging my brain to create something new for my customers.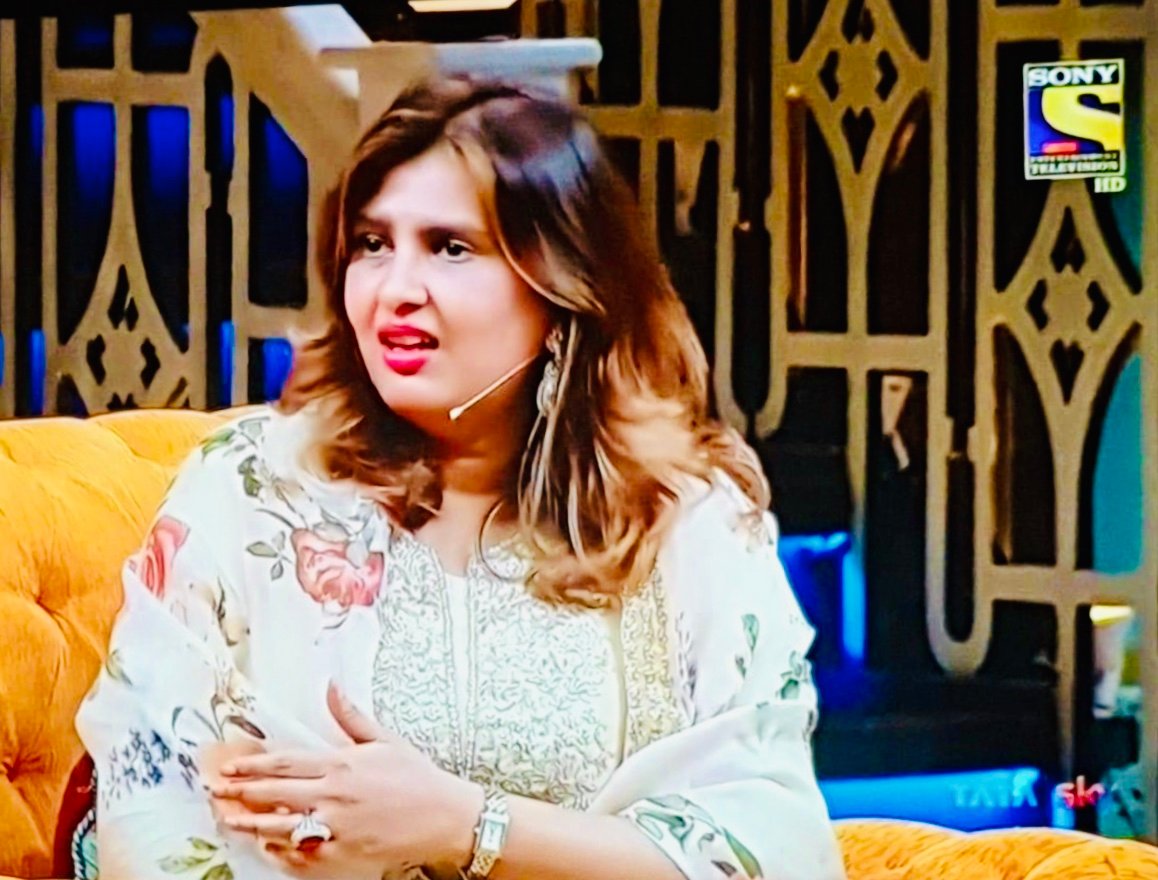 You now have four restaurants that offer varied cuisines. What prompted the decision to take such a diverse approach? Do you have a favourite cuisine?
I have restaurants that offer different cuisines because I felt that if I opened just one kind of restaurant and opened different branches, it would be monotonous.
I wanted to offer different experiences to my customers. When I opened Madras Dairies in Bandra, I thought only people in and around Bandra would come in, but even people from Malabar Hill travel all the way to Bandra just to eat at Madras Diaries.
We also have Ostaad which offers Central Asian cuisine. We get our spices from countries like Uzbekistan to ensure that the authenticity of the cuisine is maintained. Then there's Keiba which offers authentic Japanese cuisine and House of KO which is an all-day cafe. In addition, we have Amore Stays at Alibaug for fabulous staycations.
Personally, my favorite cuisine is homemade dal chawal – that is something I can eat year-round. We don't serve it at our restaurants but we do include healthy grains and multigrain options because today everybody is health conscious. So that is something we've incorporated in all our menus – from black rice to all types of millets to avocados to fresh truffles, everything in different cuisines.
Running multiple restaurants sounds like quite a task. How do you stay on top of it all?
Yes, running multiple restaurants has been quite difficult. It takes a lot of my time because I also dedicate time to my philanthropic activities. But honestly, the only way to stay on top of it is to stay in it all the time. Unless you are hands-on with your places and you are available all the time, you cannot be successful. I would say I'm not on top of it, but rather I'm in it all the time.
In your journey as an entrepreneur thus far, what would you say are the key lessons that you have learnt?
Right action, right decisions and right timing are extremely important for any new entrepreneur to be successful. Destiny is not in our hands, but hard work and actions definitely are. Patience and persistence are the virtues that I have learnt. When you are patient, that's when your mind is at peace and you think right and are able to take the right decisions. Change is inevitable. So we should not be emotional about things attached to our businesses, we need to evolve and adapt along with these changes.
Being an entrepreneur is not difficult, but sustaining yourself is extremely difficult and for that you need to act according to what your mind says, because only you know the answers to what is right for you, and not be influenced by what people are saying. Just keep moving ahead on your path and things will fall into place.
Is there something you feel that you need to work on?
I'm a perfectionist, and I like everything to be in place. And sometimes, that's a good thing but sometimes, when it becomes too much, it becomes difficult for the staff also to deal with me. And I tend to lose my temper. These are two things that I need to balance out and control, especially losing my temper. I think that sometimes there are reasons why certain things are not proper and I should give my staff a chance to rectify that. So that is something I want to work on.
Your hard work has earned you numerous accolades, but every successful entrepreneur needs a strong source of support. Who are your pillars?
My two pillars are my parents, my dad, Mr Subodh Kumar Gupta – who I lost in a fateful accident – and my mom Neelam Gupta. She has been my pillar of strength and she's my go-to person when I need any advice. She's always been there for me, giving me the right advice. But the most important pillar for me has been my husband Pranay Goel, who has completely supported me through thick and thin in my journey as an entrepreneur. I wouldn't have been a restaurateur if it were not for him. Right from helping me with the funding and taking the right decisions, to calming me down in stressful situations, he's been by my side and seen me through all the ups and downs.
Are there any memorable anecdotes or stories from your professional journey that you would like to share?
What I would like to share from my professional journey is that when you are struggling, when you are a nobody, everyone turns their back on you. And the world doesn't want to talk to you. But when you become something, you become successful in your field, everyone wants to come forward and talk to you and be with you. This is something which I don't like.
Another story I'd like to share is that when the pandemic hit, since I had restaurants, we started making meals. We initially made 1,200 meals and went to distribute them on the roads. On the first day, we realized that even if we had 12,000 meals, it would have been less. That's when we scaled up the operations, distributing 60,000 meals and ration kits. When I look back in time, I feel that maybe God was preparing me for a bigger cause. Being in the restaurant business, even during a lockdown, we knew how to source the ingredients, how to source vegetables directly from the farmers, how to get the packing material even though the godowns were shut. So I feel that being a restaurateur has been my biggest blessing. Because it's not only about feeding people in good times, but feeding people in bad times. And I'm thankful to God for choosing me to do this.
What would you say is your secret recipe to succeed in this business? And what advice would you give budding entrepreneurs?
The only secret to staying successful in this business is to stay grounded. Never let success hit your head. You should always be grounded and the only mantra that works is 'guest is always right'. So even if you feel the guest is not right, you need to make the guest feel that the guest is always right and work around it, and you will be successful.
The only advice I would like to give is to do what you feel like doing. Do not get curtailed by outside opinions. Just believe in yourself and listen to your inner voice. You will succeed when you enjoy doing what you are doing and put 100 percent of your energy behind it. Not all of us are born toppers or marry the person of our dreams, but that's alright. What is not alright is sitting at home doing nothing, thinking you cannot do anything because of ifs and buts. All of these are self-made obstacles. Get rid of them, move ahead and achieve your goals.
Post-Covid initiatives like 'Khaana Chahiye' & 'Ghar Bhejo', Neeti Goel champions the cause of 'tiger widows' of Sundarbans!
After working tirelessly for mankind during the Covid pandemic and lockdown, Neeti Goel – restaurateur and philanthropist, has touched the lives of many by co-founding initiatives like 'Khaana Chahiye' and 'Ghar Bhejo' (along with Sonu Sood), serving free meals to the needy and homeless people, and helping 1.5 lakh migrants reach home.
Continuing with her philanthropic work, the successful entrepreneur has taken upon a new challenge of working tirelessly and selflessly for the plight of tiger widows in Sundarbans (West Bengal). With the aim to empower the tiger widows through her latest project 'Nari Niti', Neeti recently visited Sundarbans for the distribution drive, providing them with earning options including fish farming, poultry farms and educational needs like books and pencils among others.
The Sundarbans jungle is known for being a global hotspot for human-tiger conflict. Seeing the plight of these tiger widows, Neeti decided to take up their cause and make them self-sufficient by helping them with fish farming, goat rearing, hen culture, and by donating cows to a few of them with larger families.
"This is a one-of-its-kind project and the execution is extremely difficult as most of these villages are in deep, dense forests and accessible by canals which are infested with crocodiles, but we will not give up and the execution work has already started. There is no limit to what we as women can accomplish. I am a woman, what's your superpower?!" Neeti asks with josh!