If the bouquets have rained down on the prodigiously talented Mohammad Azharuddin, so have the brickbats – and he has faced both with equanimity.
By Nichola Marie
A most delightful batsman to watch and a superb fielder to boot, Mohammad Azharuddin quickly shone. The honours piled up over the years that followed; however, his career in cricket did not conclude in a blaze of glory. When the cloud of allegations lifted, it was perhaps too late but he did make a comeback to cricket albeit in an administrative role.
Cricket remains extremely close to his heart. He hopes to impart his knowledge with youngsters in the coming days and share his expertise in the game with a wider audience, even as he continues with his political career. After all, as he points out, "Life is full of surprises."
Excerpts from his interview with 'Society Achievers':
English cricket writer John Woodcock once said, 'It's no use asking an Englishman to bat like Azharuddin. It would be like expecting a greyhound to win the London Derby'. How did it feel to be the object of the high praise that came your way all through your career?
It makes me happy to be related to in such a manner by a renowned personality. I feel elated that all my hard work paid off. I most humbly accept the compliment.
World-famous for your wristy strokes on the leg side, how much would you say your graceful and brilliant batting talent was inborn and how much was due to the correct training? Do tell us a little about your early days in Hyderabad, discovering cricket.
I started playing at the age of eight to nine years, right from primary school. Cricket was something that came naturally to me. As I kept playing, I kept improving and every win encouraged me to play further. I got selected to play for my school team at 10-11. That was a big turning point in my cricket initiation.
What are your memories of your stunning debut back in 1984, at Eden Gardens against England? You not only began your cricketing journey with a century but scored two more to become the first batsman in history to score three consecutive centuries in the first three test matches…
I was extremely nervous before the match. I came to know, just 40 minutes before the toss, that I was playing in the eleven. And to be playing with stalwarts like Mr Gavaskar, Mohinder Amarnath, Dilip Vengsarkar and Kirmani, was a dream come true.
I scored my hundred in more than 300 balls. And the ball was moving in extreme overcast conditions. It must have been a boring 100 for people to watch. But I was a newcomer and playing in front of 1 lakh-plus people was not easy. I'm happy I made a mark and there was no looking back thereafter.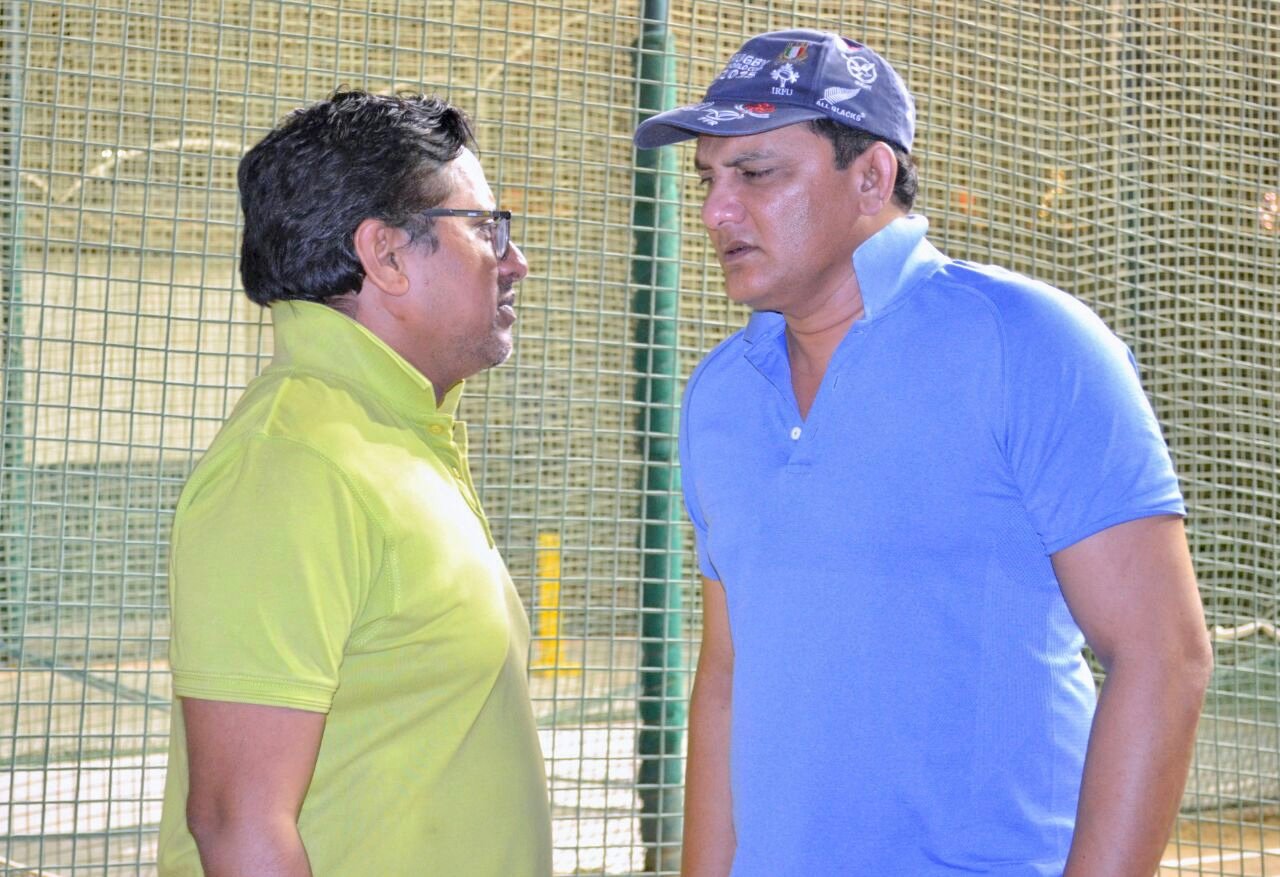 Which of your innings hold a special place in your heart?
Personally, I like my 182 at Eden Gardens in 1993 against England, and 121 at Lord's in 1990 against England.
Even my 100 against South Africa at Eden Gardens in 1996 was special. But nothing compares to my first three centuries.
You captained India in three World Cups — 1992, 1996 and 1999 and led the team to victory against Pakistan in all three appearances. You also led India to 90 ODI victories in 174 matches as a captain. Some feel that your enormous contribution has not been adequately acknowledged. Agree?
The numbers are there to prove my credentials as a captain and a player. I do not seek any further validation. People who really loved me acknowledged me for my talent. And I'm very thankful for that.
You are considered one of the best fielders of your era. To what do you attribute this skill?
Long hours of practice and fitness training were my secret of agile fielding presence. I was a very good reader of the game. I was able to foresee the batsman's move and prepared myself accordingly.
What, in your opinion, are some of the positive and negative ways in which the game of cricket has changed over the years?
The game of cricket has changed for the better. Cricket is part of the growing society. Change is a part of growth. Now we have different formats of the game and batting has become very unconventional. It's entertaining for the viewers. Plus, the players are getting remunerated accordingly. I'm very happy about that.
How would you sum up your recently-concluded tenure as President of the Hyderabad Cricket Association?
I worked very hard for the betterment of cricket in Hyderabad and for the Association. I conducted two very successful international matches during my tenure despite Covid regulations. There is a lot of cleanup that still needs to be done.
You have also faced your share of controversies on and off the field. What helped you overcome them?
Just like fame did not affect me beyond a point, neither did the controversies. I have immense patience and I sailed through.
In 2009, you were elected as a Member of Parliament for Moradabad, and are also the Working President of the Telangana Pradesh Congress Committee. How do you view your innings in politics and what has it taught you?
Politics is my other passion after cricket. The Moradabad public accepted me with open arms in politics. Within a month after the nomination, I was a member of Parliament, thanks to the people of Moradabad who showed immense confidence in my candidature.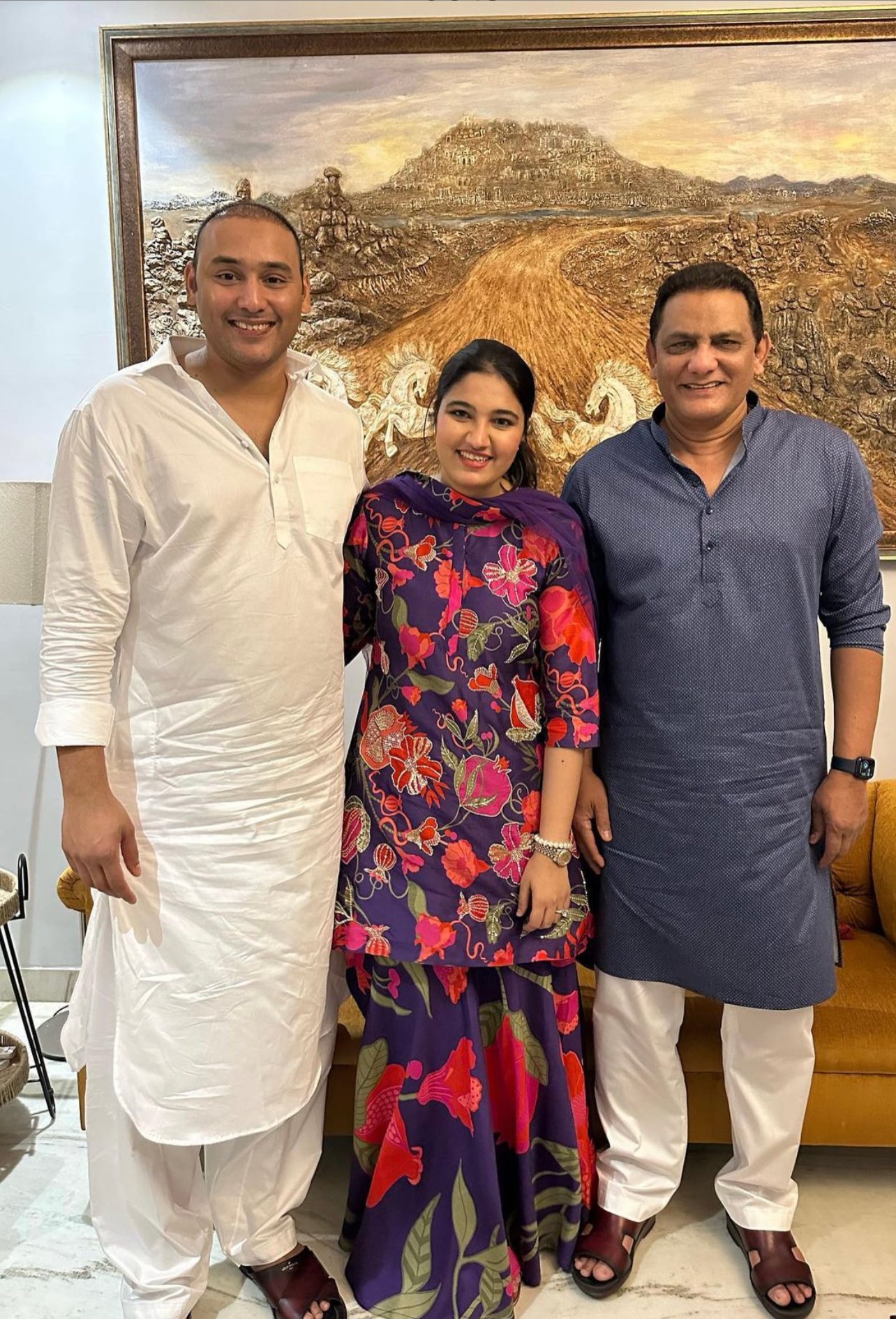 What are some of the goals you are still keen to accomplish in life?
Life is full of surprises. I would definitely like to work for the benefit of the people of India. Also, I would like to share my expertise in cricket with a wider audience. I would like to impart my knowledge to youngsters in the coming days.
Apart from cricket, what are some of the things that interest and engage you?
My favourite sport is basketball. I would love to go and watch a Lakers game someday. I'm a huge fan of the Lakers and my all-time favourite sportsman is Magic Johnson. I would love to meet him one day and ask for his autograph.