Ratan Tata, Chairman Emeritus of Tata Sons, turned the Tata conglomerate into a global colossus during his outstanding tenure. Equally importantly, he overcame travails and gave compassion priority over business compulsions, in true Tata spirit.
By Millie Kapur
With a combined market capitalisation of US$314 billion (Rs 23.4 trillion) as of December 2021, the salt-to-software Tata group is among the most respected brands worldwide. It makes cars, blends tea, and writes software, among much else, across 100 countries. One of the world's largest business conglomerates, it is greatly admired for its compassionate capitalism and trusteeship model of holding wealth. Much credit for its colossal imprint goes to Ratan Naval Tata who, during his momentous tenure, transformed the Tata group from a collection of disparate companies into a unified powerhouse.
"From torchbearer to transformer, Chairman Emeritus Ratan Tata has played shepherd and sentinel while guiding the Tata group into a new age, and he has done it in his own distinctive style." This is how the Tata Titans section of the Tata website introduces and acknowledges the celebrated Ratan Naval Tata. It goes on to note the many reasons why he is worthy of admiration, starting with the grace and quiet dignity with which he has sailed through the high tide of his life as head of the Tata group. Solitary in nature, humble and ever-shunning the arclights, his resolve and morally correct behaviour have shaped the business conglomerate during a key transformative period in its eventful history.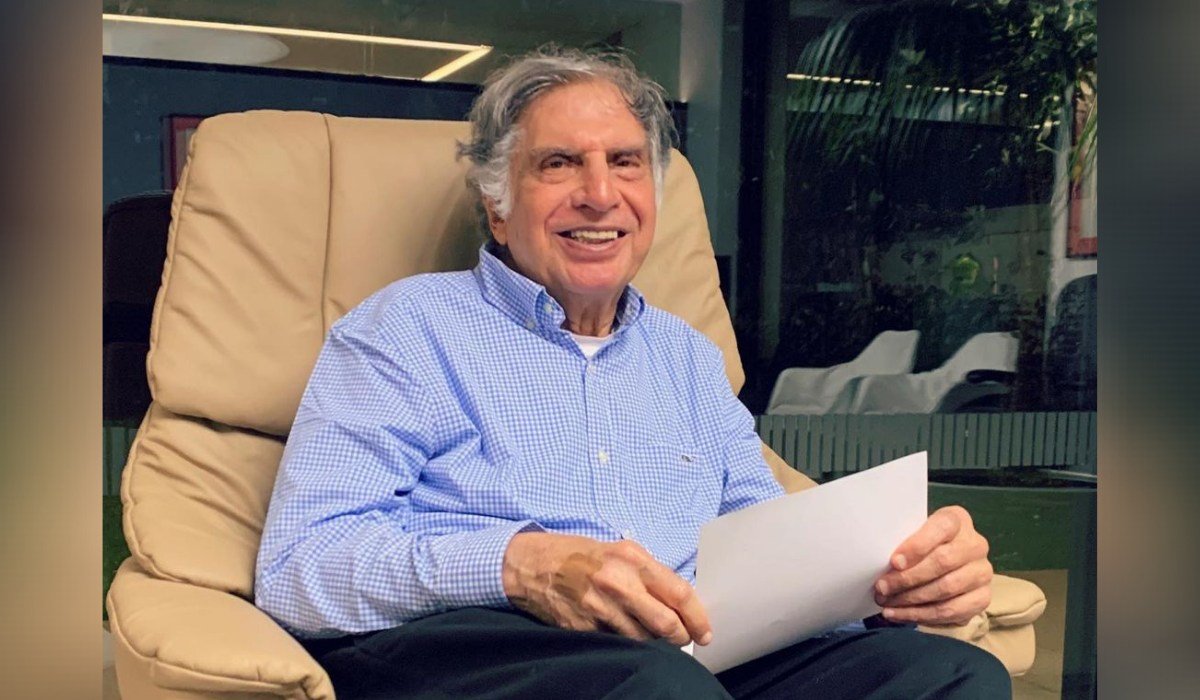 After leading the Tata Sons group for more than half a century, the legendary JRD Tata named Ratan Naval Tata as his successor. It was a huge honour as well as an immense responsibility. He would be steering a legacy established by pioneering industrialist Jamsetji Tata in the 1870s, who was succeeded by son Dorab Tata, who had further realised his father's vision. Nowroji Saklatvala would consolidate that legacy, and JRD himself, the last of the great patriarchs of Indian industry, would mould the group in his own image, creating a group that was benevolent, all-encompassing, and urbane.
When Ratan Tata took over as chairman of the Tata group in 1991, he also inherited a group that was (according to the Tata website): "A bloated, unevenly managed and excessively bureaucratic behemoth operating in an India that had only begun jettisoning the jargon of socialism and the shibboleths of policy-making that had promised plenty but delivered little." He had to face the added pressure of being seen as an interloper, who had gained the top spot by virtue of his surname and lineage, and who lacked both the charisma and capability of JRD. And yet, not a word from him despite the flak that came at him.
The so-called hindrances soon melted into nothingness, as Ratan Tata went on to build up and better the group, perhaps more than any of its esteemed caretakers since its beginnings in 1868. He did this, even as he shunned the temptation of the easy buck, and instead aligned with the traditions and tenets of the Tata's.
Serendipitously arriving at a time when India's economy was opening up, he seized the opportunity to carve out a new kind of organisation, rejuvenating and recasting its enterprises to suit the new and utterly changed business scenario. It is no wonder then that he spearheaded the company from a US$1.5 billion market cap to a US$100 billion market cap.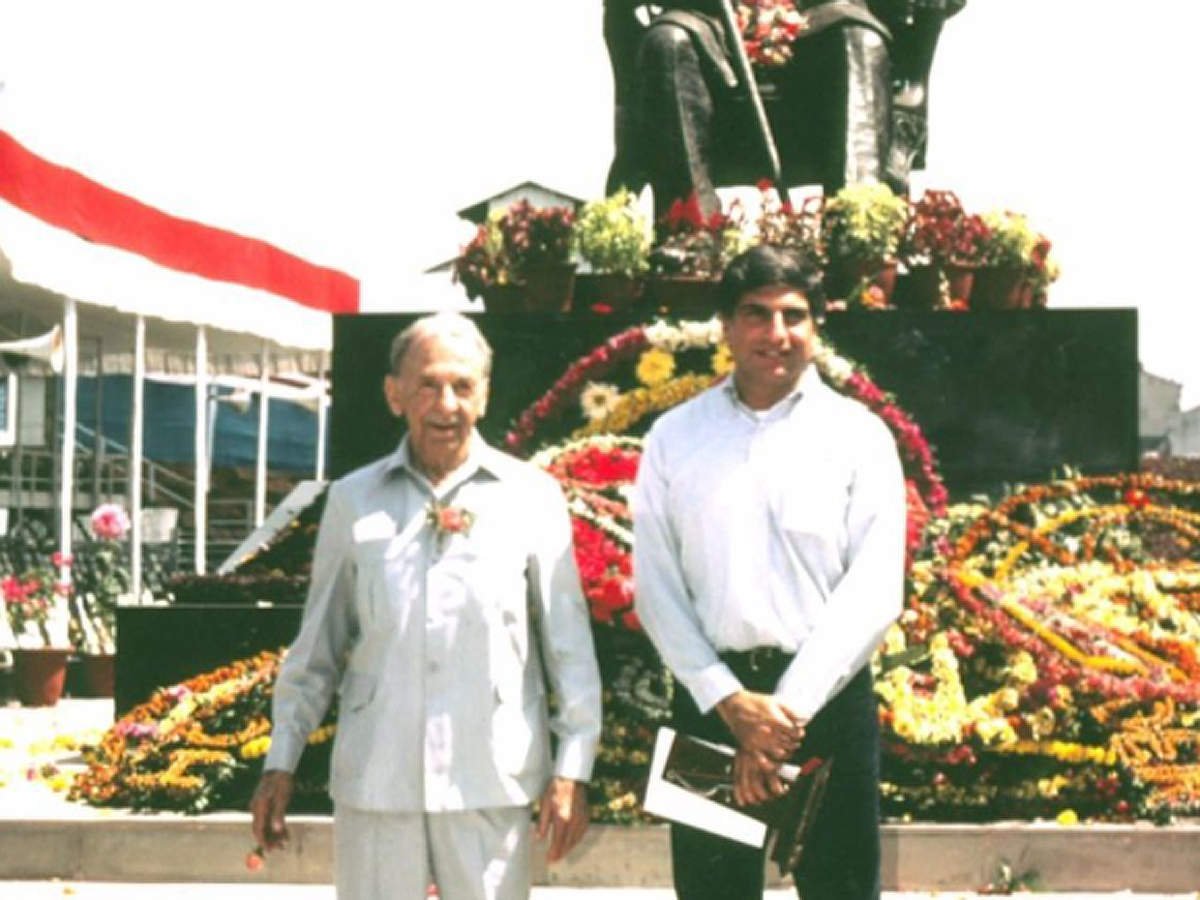 The Change Maker
Ratan Tata proved he was more than up for the wealth of opportunities offered by the end of the 'Licence Raj', as well as strengthening the group against a barrage of challenges. Embracing the prospect of taking the group to foreign shores, he simultaneously introduced increased cohesion, original thinking, and innovation at Tata's. Most of all, he displayed a capacity for calculated risk-taking that appears nothing short of extraordinary, in hindsight.
Educated at Cornell University, Ithaca, New York, where he earned a B.S. (1962) in architecture before returning to work in India, Ratan Tata gained experience in a number of Tata group businesses. He had even been named Director In Charge (1971) of one of them – the National Radio and Electronics Co. On assuming leadership of the conglomerate, he determinedly sought to expand it, choosing to focus on globalising its businesses. Acquiring the London-based Tetley Tea for US$431.3 million in 2000, the Tata group bought South Korea's Daewoo Motors' truck-manufacturing operations for US$102 million, in 2004. Tata Steel made world headlines when it acquired the giant Anglo-Dutch steel manufacturer Corus Group for US$11.3 billion, marking the biggest corporate takeover by an Indian company, in 2007. The following year, Tata Motors purchased the elite British car brands Jaguar and Land Rover from the Ford Motor Company in a US$2.3 billion deal which was the largest-ever acquisition by an Indian automotive firm. In 2009, the company launched the Tata Nano, a tiny rear-engine car with a starting price of ~ Rs 100,000. Touted as the 'People's Car', it aimed to provide a "safe, affordable, all-weather form of transport" to middle and lower-income consumers.
Ratan Tata retired as chairman of the Tata group in December 2012. Following the ouster of his successor, Cyrus Mistry, Ratan Tata briefly served as Interim Chairman beginning October 2016, post which he returned to retirement in January 2017 on the appointment of Natarajan Chandrasekaran as Chairman of the Tata Group.
Man Of Honour
Ratan Tata has been bestowed with many honours during his career, including the Padma Bhushan, one of India's most distinguished civilian awards, in 2000. Serving as an inspiration for leaders across the world, his visionary foresight is but one of his many qualities that are admired. A risk-taker, he has been quoted as saying, "A life without excitement, ups and downs, is much too boring and dull. You need to be a storyteller to your grandchildren, why don't you prepare for that from now? We get this life only once, experience every aspect of it. No one ever has grown without falling once; fail as many times as you can, then only you can succeed. So, quit complaining and start exploring!"
He has famously said, "I don't believe in making the right decisions. I take decisions and then make them right." He is equally known for his humility, of which umpteen examples exist, from his own start as a blue-collar employee for Tata Steel, to personally visiting the families of the 80 employees who were affected because of the 26/11 attacks. He is known to remember almost everyone by their first names and is not dismissive of people.
Above all, he has ensured the group adheres to its mission and values of improving the lives of the communities they serve globally. He acknowledges that all his decisions would not have pleased everyone… "I may have hurt some people along the way, but I would like to be seen as somebody who has done his best to do the right thing for any situation and not compromised."
What Lies Beneath
In an interview, Ratan Tata shared a number of personal insights such as…
"Big businesses and corporations think nothing of killing another organisation because it's competing with their business. Companies are known to buy out other companies just to bury them in a drawer. That has always bothered me. So, if you can live with feeling happy about another company or another person's prosperity, then that would be the closest definition of happiness."
"Whether it's a poor person on the street or a kid selling magazines as against a millionaire or a billionaire, I talk to them and treat them all the same way. I'm aware that I do that, and I do that not for show, but because of the feeling that I think everyone deserves recognition as a human being."
"Even if it's a person selling vegetables on the side of the road, if there's humour or happiness on their faces, that makes me happy."
"I owe a great deal to my grandmother who brought up my brother and me. She instilled in us what she considered to be proper. And I think that has had a very profound influence on me and my value systems."
"I just have a problem shutting the door on people. I would like to see them happy. So, to say that I don't have the time to see someone and think about the disappointment that that might cause bothers me."
"I dream of an India that would be an equal opportunity country – a country where we diminish the disparity between the rich and the poor and, most importantly, give an opportunity to anyone to succeed as long as they have the willingness and endurance to do so."
Beyond The Boardroom
A trained architect, Ratan Tata has shared that architecture provided him with the equipment to be a perceptive business leader. He has personally designed a house for his mother, an abode in Alibaug and his own seafront home in Mumbai.
He has a passion for flying and fast cars, as well as scuba diving.
A teetotaller and a non-smoker, he consciously chose to stay single.
His fondness for his pet dogs is boundless. As he tells it, "There is an indescribable sadness every time one of my pets passes away and I resolve I cannot go through another parting of that nature. And yet, two or three years down the road, my home becomes too empty and too quiet for me to live without them, so there is another dog that gets my affection and attention, just like the last one."
Supporting Startups
Ratan Tata has been investing in or supporting startups actively ever since he retired from the Tata group. Last year, the Chairman Emeritus of Tata Sons, announced his decision to invest in the startup firm Goodfellows, which provides companionship to elderly people. Goodfellows was founded by Shantanu Naidu, who happens to be General Manager at the Office of Ratan Tata; and Ratan Tata's business assistant. The 29-year-old Naidu is Cornell University-educated and is a general manager in Tata's office, and has been assisting Tata since 2018. He shares Tata's love for dogs and strays, and had previously started a venture for pets as well. "You do not know what it is like to be lonely until you spend time alone wishing for companionship," Ratan Tata said. Goodfellows hires young graduates to offer companionship to senior citizens as a service. These graduates possess the right skills of empathy and emotional intelligence to work as the senior citizen clients' companions, and ease the day for them with any tasks or just talk with them.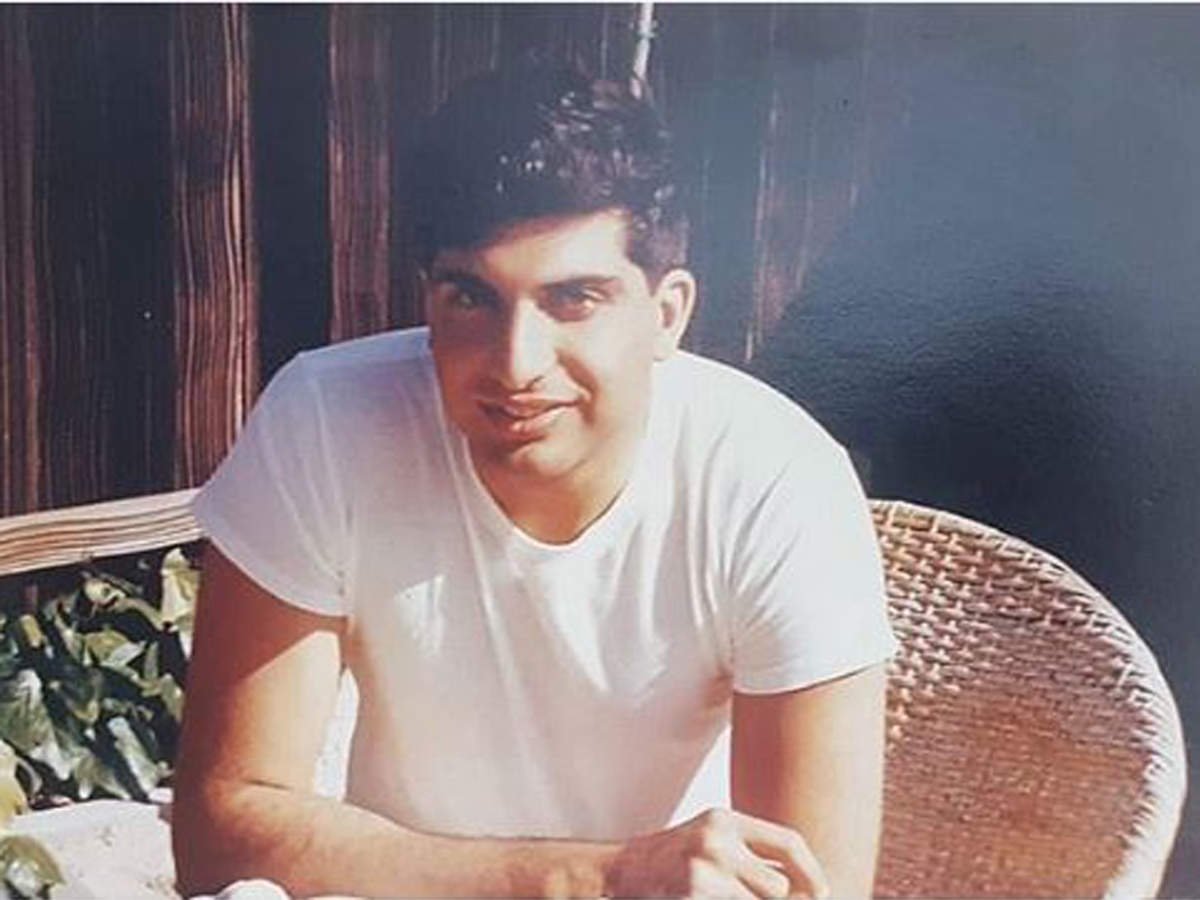 Ratan Tata: A Timeline
1937: Ratan Tata is born to Soonoo and Naval Tata.
1955: Leaves for Cornell University (Ithaca, New York, USA) at age 17; goes on to study architecture and engineering over a seven-year period.
1962: Awarded bachelor of architecture degree.
1962: Joins the Tata group as an assistant in Tata Industries; later in the year, spends six months training at the Jamshedpur plant of Tata Engineering and Locomotive Company (now called Tata Motors).
1963: Moves to Tata Iron and Steel Company, or Tisco (now called Tata Steel), at its Jamshedpur facility for a training programme.
1965: Is appointed technical officer in Tisco's engineering division.
1969: Works as the Tata group's resident representative in Australia.
1970: Returns to India, joins Tata Consultancy Services, then a software fledgling, for a short stint.
1971: Is named director-in-charge of National Radio and Electronics (better known as Nelco), an ailing electronics enterprise.
1974: Joins the board of Tata Sons as a director.
1975: Completes the Advanced Management Program at Harvard Business School.
1981: Is appointed Chairman of Tata Industries; begins the process of transforming it into a promoter of high-technology businesses.
1983: Drafts the Tata strategic plan.
1986-1989: Serves as Chairman of Air India, the national carrier.
March 25, 1991: Takes over from JRD Tata as Chairman of Tata Sons and Chairman of the Tata Trusts.
1991: Begins restructuring of the Tata group at a time when the liberalisation of the Indian economy is underway.
2000 onwards: The growth and globalisation drive of the Tata group gathers pace under his stewardship and the new millennium sees a string of high-profile Tata acquisitions, among them Tetley, Corus, Jaguar, Land Rover, Brunner Mond, General Chemical Industrial Products and Daewoo.
2008: Launches the Tata Nano, born of the trailblazing small car project he guided and commanded with zeal and determination.
2008: Is awarded the Padma Vibhushan, the country's second-highest civilian honour, by the Government of India.
December 2012: Steps down as Chairman of Tata Sons after 50 years with the Tata group; is appointed Chairman Emeritus of Tata Sons.
Did you know?
A whopping 66% of the equity share capital of Tata Sons is held by philanthropic trusts, which support education, health, livelihood generation, and art and culture. There are 29 publicly-listed Tata enterprises with a combined market capitalisation of US$314 billion (Rs 23.4 trillion) as of December 31, 2021. Companies include Tata Consultancy Services, Tata Motors, Tata Steel, Tata Chemicals, Tata Consumer Products, Titan, Tata Capital, Tata Power, Indian Hotels, Tata Communications, Tata Digital, and Tata Electronics.