Not a pleat out of place, the driven and dynamic Shaina NC — politician, fashion designer and social worker — takes pride in her many achievements, and in her reputation. She also attributes her success largely to one man in particular.
By Nichola Marie
Shaina Nana Chudasama Munot — or Shaina NC as she is better known — is one of the more polished, women-friendly faces of the BJP. National Spokesperson for the ruling party, member of the National Executive Council of BJP, and the only woman Treasurer of the BJP's Maharashtra unit – that too for six years – she handles several responsibilities with apparent ease, fresh-faced and ever-confident. What's more, she will let you know that while politics is her passion, her profession is fashion. Daughter of the former Sheriff of Bombay, Nana Chudasama, she showed considerable promise from a young age, debuting in the world of fashion design at just 18. Simultaneously gaining invaluable experience in the realm of social work; alongside her jurist-politician father, she would go on to take the plunge into politics in 2004 at the age of 31. She remains committed to her social work through her charity fashion shows and NGOs, I Love Mumbai and Giants International. Along the way, she also acquired a reputation as the 'Queen of Drapes' for draping the sari in 54 different ways, even making her way into the Guinness Book of World Records for the fastest sari drape. In this exclusive with 'Society Achievers', the multifaceted Shaina NC holds forth on her journey, proving wrong those who thought she knew nothing about rajneeti!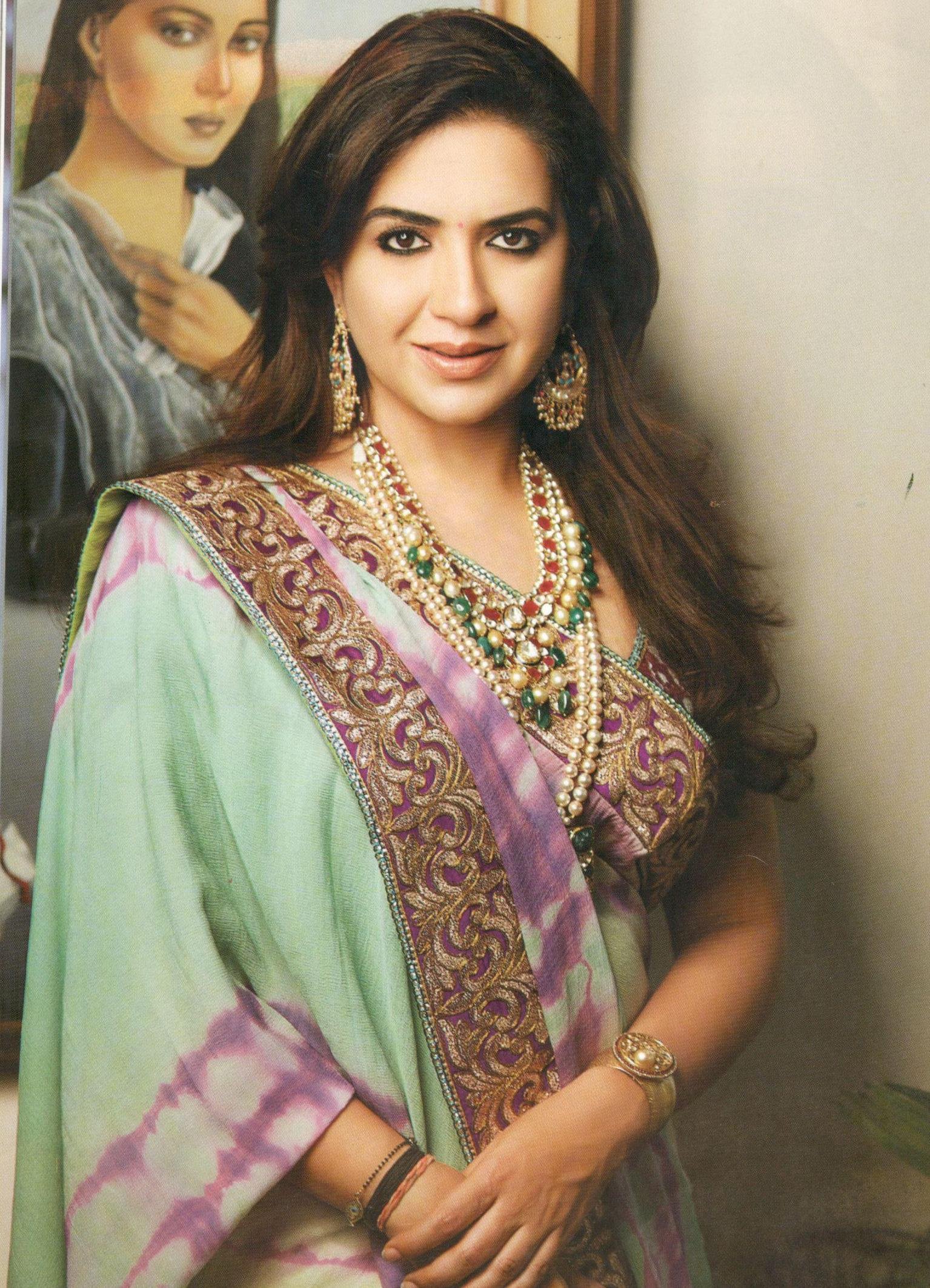 Excerpts from the interview…
Inheriting her parents' DNA
While my political career started much later, I started my fashion career when I was all of 18. I joined my mother Munira Chudasama. Golden Thimble was a household name by then because my mother had this business forever. I focused on the sari and draped it in 54 styles. I started my label Shaina NC because most people used to say 'This is Nana Chudasama's daughter' and I wanted to move out of that. And in politics, it continued to be 'Shaina Non Corruptible'. My father always groomed me for public life and politics. And I was a student of political science. So I'm sure I have the DNA of both my mother and father. I made my name, fame, and money in fashion. So I always say fashion is my profession, and politics is my passion.
A legacy of public service
My father's banners were always a highlight for the city and he roped me into social activism. Giants Welfare Foundation is one of our big NGOs — which is like Rotary Lions, but based out of India — (we have 625 groups all across India). And we work on various social initiatives – Beti Bachao, Beti Padhao, growing more trees, working when there's a calamity somewhere, ensuring that there are enough scholarships for women, and so on.
Proving the naysayers wrong
When I joined politics in 2004, people dismissed me, saying, "Yeh toh sari pehnati hai; isko rajneeti ke baare mein kya pata hain?" But I continued to work for the Bharatiya Janta Party, very inspired by then LK Advani and Vajpayeeji, Uniform Civil Code, justice to all – appeasement to none, and our Honourable Prime Minister. I campaigned for him right from 2007 and continued to speak in Gujarati, Hindi, Marathi and English. I became the Secretary of Mumbai, the Spokesperson for Maharashtra in the National Executive. And then, the only woman Treasurer the party has ever had, and that too for six years. Currently, I'm on the board of Prasar Bharati, which is All India Radio, and Doordarshan as well.
Her real rock
It has been a long journey, everything has been added on… I started my career at 18, got married at 22-23, had my daughter Shanaya at 27, started my jewellery line at 30, joined politics at 31, had my son at 33. At 50, today, if you ask me to whom I attribute the success, it is 100% a supportive husband. Manish (Munot), my husband, has been a rock and literally helped me through the ups and downs of life.
Empowering women
I think for any woman to be empowered is to be financially secure, economically independent and educated. So, when our Prime Minister keeps saying: "Shiksha suraksha aur atmanirbhar", I think this is the way women can get respect in society too.
Keeping up with Shaina NC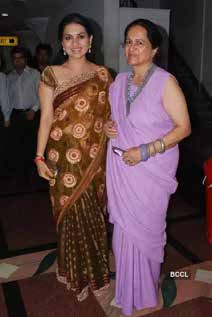 Scrolling through Shaina NC's Instagram feed gives you a glimpse into her varied world. If she's draping a sari on a woman achiever at a women empowerment fashion show at the CFBP Consumer Film Festival in support of the Cancer Aid Foundation, next, she is in a video speaking with Lok Sabha MP Dr Mahesh Sharma, who shares his views on 75 years of India's Independence on the talk show 'The Journey with Shaina NC'. Another post shows her speaking on the Kashmir issue on 'Aaj Tak', while the next shows her at a Giants Welfare meeting, which initiated a programme for maximum voting for the Gujarat Assembly polls. She wishes her daughter Shanaya with a childhood photograph of her alongside her grandfather and brother, with the words, "Happy happy birthday to our beautiful, accomplished daughter who is 'worthy of adoration' as her name suggests." If she has been addressing several meetings in Gujarat pre-polls, and even campaigning door to door, she is also lauding the restoration of Byculla railway station which won the UNESCO Asia Pacific Award, which was a CSR project by Abha Lamba, the Bajaj group and the Chudasma NGO I Love Mumbai. There are also visuals of her effortlessly striking the Bhujangasana posture at Marine Drive from the Yoga by the Bay programme (she calls yoga her "obsession"), a Sunday fam-jam, a birthday party with her girl gang, various event inaugurations, and even one standing alongside Aditya Thackeray and Priyanka Chaturvedi at the India Today Conclave, which she wittily captions, "Ouch, caught in the opposite political frame…"
You get the feeling that Shaina NC will go even further in the days to come…