'Society Interiors & Design' is India's premier architecture and interior design magazine which features spectacular creations from some of the most brilliant minds in the industry. From celebrity homes to sprawling business complexes to architectural marvels that will take your breath away, we have it all.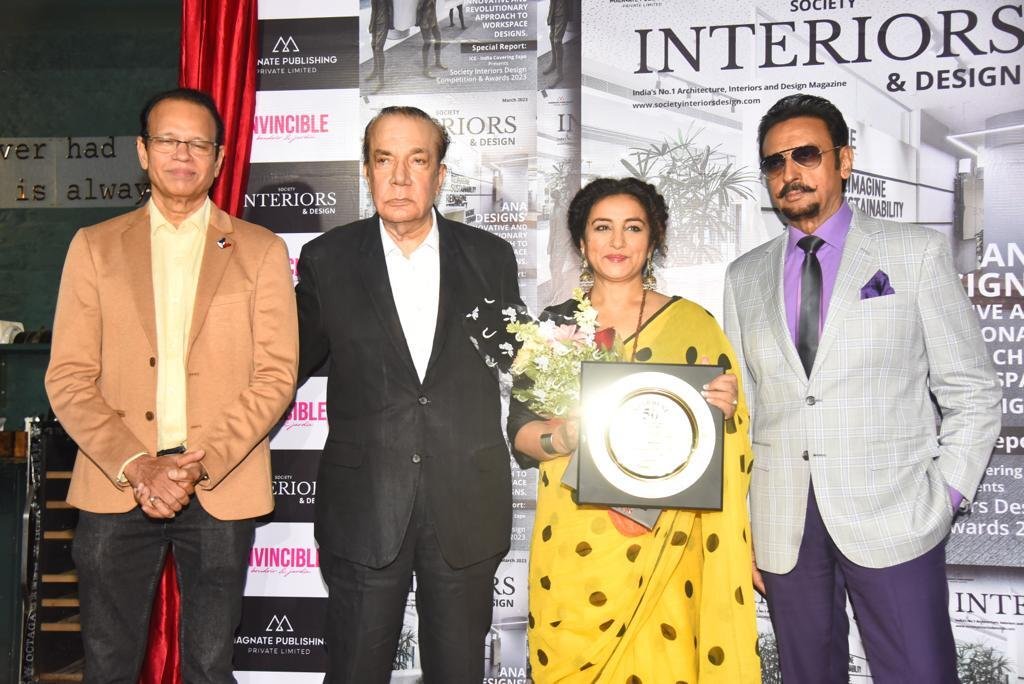 The award-winning actor joined media magnate Nari Hira; Ashok Dhamankar of Magnate Publishing; and Swati Balgi, 'Editor', 'Society Interiors & Design', to unveil the cover in the presence of the media at the fabulous Invincible at C'est la Vie in Mumbai.
Gulshan then spoke extensively to the media, who made him recount his amazing journey in Bollywood, Hollywood and various other film industries across the world too.
Media Moghul Nari Hira also presented the 'Stardust 50 Anniversary Honours' commendation to Bollywood's favourite 'Bad Man', powerhouse actor Gulshan Grover, and gorgeous and brilliant performer Divya Dutta for their incredible contribution to the film industry.
'Society Interiors & Design' also took a moment to felicitate achievers from different spheres and recognise their immense contribution to the world of design. This illustrious list included Praveen Hingad and Aarti Mehta of ICE India Coverings Expo, Arch Sachin Gupta, Arch Yatin, Interior Designer Neha, Architects Ahmed Sheikh and Firoz Sheikh, Mr Jhunjhunwala,
Arch Manjunath Hatwar,
Arch Heena and Arch Alden from ANA.
The new 'Society Interiors & Design' issue is live. Check it out now!!