While big daddy Mukesh Ambani isn't retiring yet, he has put in place a succession plan at India's most valuable company. Reliance is readying for tomorrow, today.
By Nichola Marie
In August this year, the 65-year-old billionaire chairman of Reliance Industries sent frissons of excitement through the nation… At the 45th Reliance Industries (RIL) annual general meet, he showcased his business empire's future leadership – his three children, Isha, Akash, and Anant Ambani. Calling them Reliance's "first among equals", he announced that his children were "confidently taking over the reins" of his US$217 billion business empire.

"Akash and Isha have assumed leadership roles in Jio and Retail, respectively," he stated, adding that the two had been passionately involved in the consumer businesses since their inception. He also spoke of his youngest, "Anant has also joined our new energy business with great zeal. In fact, he is spending most of his time in Jamnagar." Thus, did Mukesh Ambani announce RIL's succession plan.
This was welcome news to RIL investors and with good reason. For now, it's evident that Mukesh and Nita Ambani's children will ultimately head the various arms of the mammoth Reliance conglomerate.
Passing The Torch
Ambani resigned from the board of RIL's telecom arm – Jio, in June. The reins were handed over to his elder son Akash Ambani. He has gone on to introduce his daughter Isha Ambani as the leader of Reliance's retail business. Younger son Anant was named for the new energy unit.
"All three have fully inherited our Founder's mindset," announced their proud dad. "They are first among equals in a young team of leaders and professionals who are already doing amazing things at Reliance. Of course, all of them are being mentored on a daily basis by our senior leaders, including myself and the Board of Directors." Could grooming get any better?

Insisting that he wasn't retiring yet and would "continue to provide hands-on leadership as before," Mukesh Ambani also declared that the robust architecture that he has announced would ensure the firm remained "a unit, well-integrated and secure institution even as it develops existing businesses and adds new growth engines."
The Gigantic Reliance Pie
The young Ambanis are eventual inheritors of the largest private sector corporation in India. Reliance has three broad businesses: oil refining and petrochemicals, retail, and digital services which include telecom. Retail and digital services are housed in separate wholly-owned subsidiaries – Jio Platforms and Reliance Retail Ventures Ltd (RRVL). The oil-to-chemical business is a functional division of Reliance. The new energy business is also with the parent firm.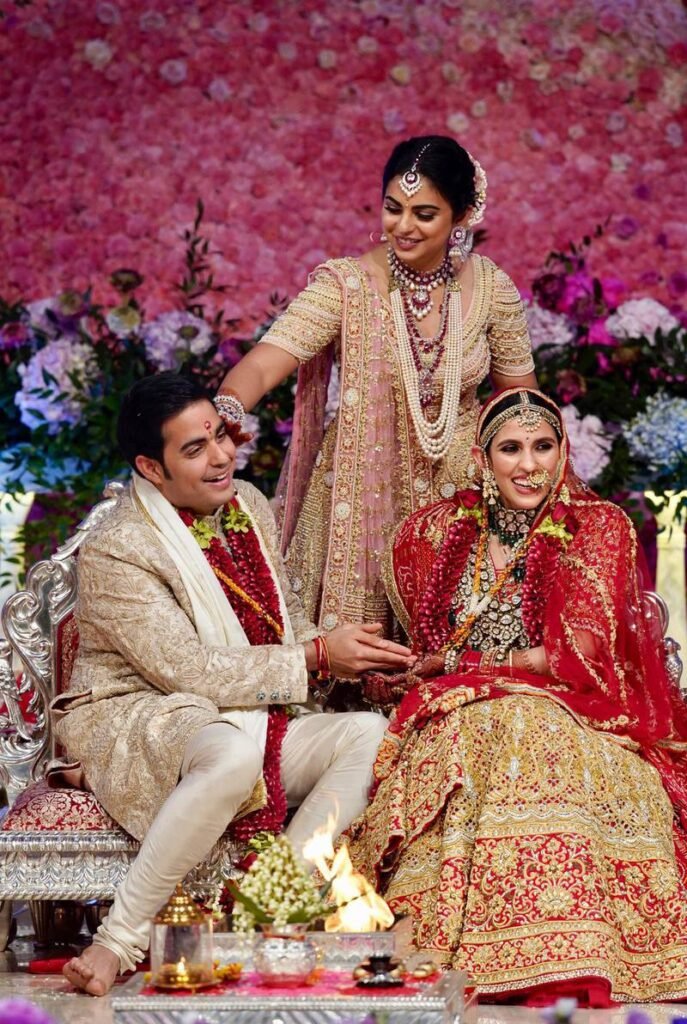 A Fortune 500 company, Reliance has evolved from a textiles and polyester company to an integrated player across energy, materials, retail, entertainment and digital services. The group has achieved global leadership in many businesses. RIL's verticals include Exploration & Production; Petroleum Refining & Marketing; New Energy; Textiles; Petrochemicals; Retail; and Jio.
In the financial year 2021-2022, Reliance Industries Limited reported its highest revenue from the oil to chemical business. This value amounted to over five trillion Indian rupees. Retail was next, while the multinational conglomerate's digital services ranked third during the period under survey.
Preparation Matters
The grooming process of the Ambani scions has perhaps been in progress since they were in single-digit years — preparation not just for the boardroom but life itself. Their mother, the gracious yet steely Nita Ambani, insisted on imparting a lifestyle that emphasised discipline, limited pocket money and even occasional public transport! We're talking here of a woman who told her billionaire husband that he might be busy influencing the future of Reliance and the country, but he had better influence the future of his kids too! "I believe that it's not just quality, but also the quantity of time spent with the kids that makes them sound individuals," was her no-nonsense reasoning.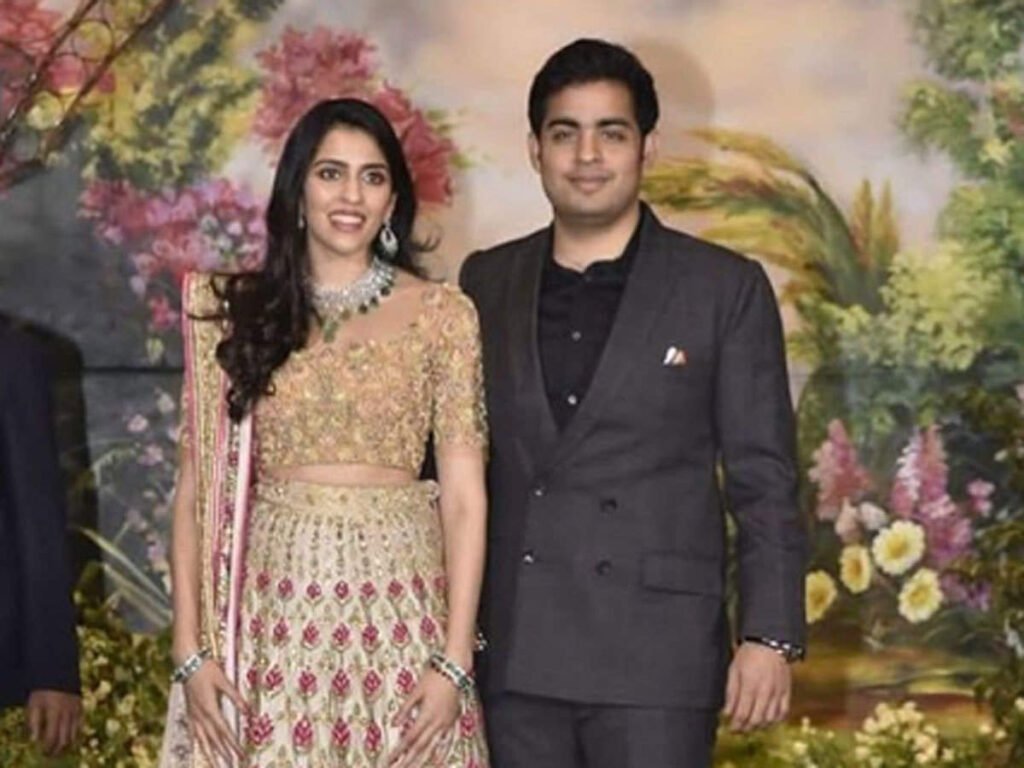 A worthy Ivy League education was another non-negotiable. Isha graduated from Yale University with double majors in Psychology and South Asian studies. Earning a business management degree from Stanford, she also gained experience as a business analyst at McKinsey & Company's New York office. Akash graduated from Brown University with a major in Economics and has been closely involved in the development of products and digital services applications in Reliance Jio. Anant also graduated from Brown University in Rhode Island.
It was back in 2014 that twin scions Isha and Akash, 23 at the time, were formally appointed to the boards of Reliance Jio Infocomm Ltd and Reliance Retail Ventures Ltd. Both have been keenly involved in negotiating mega deals that Jio Platforms struck with global firms like Google, Facebook and Intel to further shape RIL into a futuristic enterprise. They have also been involved in key acquisitions made by Jio Platforms, such as Den Networks, Hathway Cable and Datacom.
Finding Their Feet
Independently, Akash, 31, is part of the Reliance Jio Infocomm executive committee. He worked closely on strategy and growth plans that made Jio India's biggest telecom operator with more than 400 million subscribers. A member of the product leadership group, he is involved in the development of products and digital services applications. He also plays a key role in the management of Mumbai Indians, which is the Reliance-owned team in the world's richest cricket league, IPL.

Isha, 31, overlooks the consumer-oriented part of the business – namely, the consumer experience, branding and marketing. She has been tasked with driving the company's retail, e-commerce and luxury plans. Involved in Reliance Foundation along with her mother Nita Ambani, she is also working on creating the next level of outreach in healthcare and education. Last month, she also announced the Nita Mukesh Ambani Cultural Centre, a first-of-its-kind space in Mumbai, focused on arts, culture and fashion.
Anant, 27, who has been involved with the Jamnagar complex of Reliance New Energy Solar Limited, is a member of a group working on the transition to new energy business. He has been actively involved in drafting the transition strategy.

In time, it will also become clear how daddy Ambani plans to split responsibilities in the lion-sized traditional business of hydrocarbons and petrochemicals. But for now, with their roles neatly defined, we look forward to GenNext forging ahead, all guns blazing.
Partners in Prime
Anand Piramal
Isha Ambani married Anand Piramal in December 2018. Anand Piramal holds a master's degree in Business Administration from Harvard Business School and a bachelor's degree in Economics from the University of Pennsylvania. He was also the youngest president of the youth wing of the 100-year-old Indian Merchants' Chamber.

He currently runs the financial services businesses of the Piramal Group and also oversees Piramal's Alternatives business. He also runs Piramal Realty. Anand was conferred with the Hurun Real Estate Unicorn of the Year Award (2017) by Hurun India and the Young Business Leader Award by 'Hello!' magazine (2018). He also founded a rural healthcare start-up called 'Piramal eSwasthya', which is today India's largest private primary healthcare initiative. Its 2,260 plus employees and over 140 doctors serve around 25,000 patients daily across 28 states with the help of health hotlines, mobile medical units and telemedicine centres.
Shloka Mehta Ambani
Akash Ambani married his childhood sweetheart Shloka Mehta in 2019. The diamond heiress is also a philanthropist and entrepreneur. Daughter of diamond magnate Russel Mehta and Mona, of Rosy Blue, her real passion lies in helping the underprivileged. It was getting into community service as part of the curriculum while at school that ignited Shloka's future passion for social service. After earning a bachelor's degree in Anthropology from Princeton University and her master's from the London School of Economics (LSE), she returned to India to helm the philanthropic arm of the family business. In 2016, she co-founded ConnectFor, an online platform matching volunteers with selected NGOs by matching their skills and needs. It was awarded Best Start-up NGO by crowdfunding platform Ketto. Always elegantly attired, Shloka's ever-smiling visage and warmth are a definite bonus!
Radhika Merchant
Anant Ambani's special friend Radhika Merchant is the daughter of Encore Healthcare CEO Viren Merchant and Shaila. A graduate of the University of New York in Politics and Economics, Radhika is said to share a special bond with Nita Ambani and her daughter Isha, as well. She actively participated in Isha's wedding and performed alongside Isha and Shloka Mehta. A classical dancer trained under Guru Bhavan Thakar, Radhika's star-studded arangetram ceremony was hosted jointly by the Merchants and Ambanis at the Jio World Centre in Mumbai.
Did you know?
Billionaire Nita Ambani became the first woman non-executive director on RIL's 14-member board in 2013. She was also named by Forbes as one of the 50 most powerful businesswomen in Asia. Sports enthusiast, philanthropist and educationist, she is also the Founder of Reliance Foundation. A trained classical dancer, she has had a long association with art and culture. In 2016, she decided to support The Metropolitan Museum of Art, after the exhibition of modern Indian artist Nasreen Mohamedi received a positive response in the US. She is also a member of The Met's International Council. In 2017, she was honoured at The Met Winter Party, which hails the achievements of individuals who foster diversity and inclusion in the world of art. In 2019, her commitment to the fine arts earned her a place on the board of the Met. With the announcement of the opening of the Nita Mukesh Ambani Cultural Centre (NMACC) at Jio World Centre, she realises her dream of creating a similar space to represent local art, artists, performers and creators of the country. NMACC promises to be the first-of-its-kind landmark centre, showcasing the best of what India has to offer to the world.
Mukesh Ambani and family of Reliance Industries were third on the EdelGive Hurun India Philanthropy List 2022. Their contribution of ₹411 crore funds charitable activities through Reliance Foundation with a focus on education and healthcare. Reliance produced 1,000 tonnes of oxygen every day during the second wave of COVID-19, and provided it free for over 1 lakh patients. It also set up 2,000 hospital beds for COVID-19 care. Over 8.5 crore free meals were distributed to frontline workers and vulnerable communities.