Whether it's winning the National Award for costume design, offering sizing up to 6XL, or championing Indian craftsmanship, Nachiket Barve brings his astute eye and firm commitment to every aspect of design. Is it any surprise that it all pretty much turns to gold?
By Nichola Marie
'National Award winner' has now been added to your already impressive list of credentials! What is the feeling like?
'Tanhaji: The Unsung Warrior' is my first Hindi film and my first National Award! It was an overwhelming feeling for a multitude of reasons… The fact that it is the highest award that you can get for costume design in this country! It's given personally by the President of India, a special moment. About the ceremony, I love the fact that whether the award is for the technical category or actor, everybody has the same protocol, and everybody has the same respect. There is a certain kind of hallowed atmosphere.
When you do a film like this, there are so many people involved as well. It's really on behalf of all of them because I can't claim this award only for myself!
How did you make your foray into costume designing?
I started my journey with costume design in a very roundabout kind of way. My first day on a set was doing a brand commercial for Amitabh and Jaya Bachchan! It was nerve-wracking because I'd never been on a film set. It was a massive responsibility because the clothes have to be perfect as you can hide other things, but not the actor!

When celebrated Marathi film actor Subodh Bhave was directing his first film, 'Katyar Kaljat Ghusali' ('The Dagger Pierced My Heart', 2015), he invited me on board. It's based on a musical play of the 1960s, set in the 1800s. The film went on to become a massive success in terms of the adulation received. It also won me my first Maharashtra state award.

From there, I did another Marathi film – 'Ani… Dr Kashinath Ghanekar' (2018) which got me another award! And then, Om Raut, the director of 'Tanhaji', offered me this film. It was a whole different era from what I've ever worked with, but I've always been a student of history, of textiles. I've always liked understanding the magic that human hands can create. On a free day, you will find me in a museum or a bookshop, because I love both! So, it all really came together.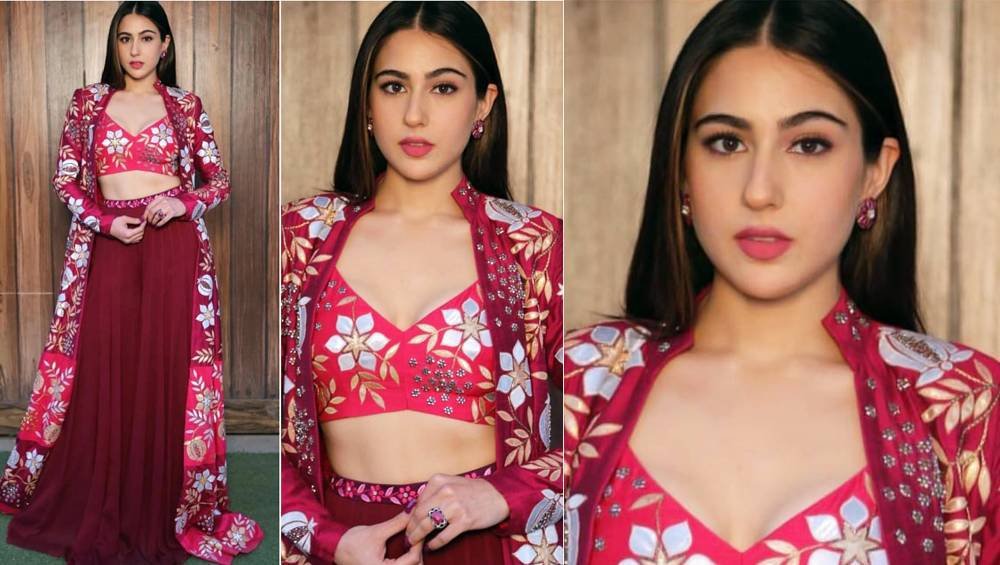 What kind of research did designing for 'Tanhaji' involve?
I visited museums across the country and the world – Victoria & Albert Museum in London, the Salar Jung Museum in Hyderabad, the Kelkar Museum in Pune, CSM Museum in Mumbai, Calico in Ahmedabad and the Crafts Museum in Delhi. I also visited people who have archival textiles or old paintings at their homes, as there was no photography in this era.

After the research comes recreating that era in today's times, reviving textiles with weavers across the country from Hubli to Benaras, Maheshwar, Maharashtra… down to the jewellery. Often films collaborate with jewellery brands, but we chose to take the purest route. There's an old jeweller in Kolhapur, whose ancestors used to actually make jewellery for the women of Chhatrapati Shivaji Maharaj's court. We took those old moulds, which had been lying in a locker for 400 years, and recreated the jewellery. So yeah, quite a roller coaster and a great experience!
What was the response from the film's cast – Ajay Devgn, Saif, Kajol, and Sharad Kelkar – to the costumes?

For a film like this, one of the biggest challenges is to take actors who have been known and loved for decades, and make them believable characters. When you step into the darkness of the cinema hall, you should feel transported to this world for those two hours. I was very lucky that, apart from the faith that the director had in me, we had the most outstanding cast! Look at the sheer amount of experience among the lead actors. Saif even took me home to show me their heirloom jewellery collection; he also wore a ring from his private collection in the film. They were so enthusiastic and involved in the costumes, and gave me complete freedom. They really brought the characters and costumes to life! Eyes are now on the Prabhas-Kriti Sanon-Saif starrer 'Adipurush' (2023).
What can we expect from your costumes this time around?
'Adipurush' is a very different world from 'Tanhaji', which is steeped in more recent history. It's a massive challenge to bring a vision of a certain era in ancient history and worshipped characters to life. But it's also the filmmaker's take on it, which comes with a lot of reverence and a personal way of being able to create that universe. Since there is no exact reference, it's more open to interpretation. It's set to release in June 2023.

In fact, I just had one more release which came out in five languages this Diwali. It's this wonderful, well-received Marathi film called 'Har Har Mahadev' (2022), with Subodh Bhave playing Chhatrapati Shivaji and Sharad Kelkar playing the Maratha warrior Baji Prabhu Deshpande. It's a very interesting movie because it focuses on the dynamic between them, as opposed to being just about the action and the war.
Good content is finally having its moment in the sun…
There's so much good content now coming in all varied languages. The language of cinema is no more a barrier. You can watch a good movie in Marathi, Malayalam, Japanese… As an audience, you just want to watch good content, human emotion; how we feel the same across the world. Language ceases to matter.
As an alumnus of the prestigious National Institute of Design, Ahmedabad, how much did your formation help in your journey in fashion design?
If I look back, even as a child, I was always fascinated by clothes, costumes, textiles…
And in a family of doctors, no less!
Full credit to my family for giving me absolutely unflinching support, and so much freedom to do what I wanted to do! I also lived on my own in New Zealand for two years, working in a fast food restaurant, and getting an award for making the fastest burger! It also struck me that you have to be independent, have an unorthodox way of looking at work, and also dignity of labour.
By then, I had made up my mind that I wanted to become a designer, while I was earning my degree in Commerce from NM College. Getting into both NID and NIFT; I chose NID and it was life-changing. From that point, it felt like Helen Keller… like you're trying to communicate and express, and nobody seems to understand what you're saying. And then, suddenly, it's as if you have found language and light! You're thrown into this amazingly creative atmosphere with like-minded people and teachers. It was just a very creative, fertile environment. It really set the tone for what I wanted to do.
You were also the only student to be awarded a scholarship by the French government to study at ENSAD, Paris.
Yes, so I studied in Paris and worked with Louis Vuitton for about a year, which was amazing, amazing exposure. Once I did that, I came back and taught at NID for six months. Within a few months, I started my own label which was launched at the Gen Next platform at Lakmé Fashion Week in 2007.
And then fame happened from your first collection itself…
My first dress made and sold was to Sonam Kapoor! Her mom saw my show; and as Sonam's debut film was set to release, she wanted to see some clothes. That's how I ended up setting up my studio because I had just started at the time with 10 dresses, one mirror and a rack! I think people kind of resonated with my work…
…And there was no looking back!
Whether it was the British Council Award for Best Fashion Entrepreneurship at which I got to represent India in London, or the Woolmark prize in Paris, it has been a series of small milestones which reinforce the belief in what you're doing. The fact that people are liking it… it has been a slow and steady growth in that sense.
What is your basic design philosophy?
Right from the beginning, there have been a few hallmarks of the label. I've constantly reinforced minimal and understated luxury. Then there is the idea of timely and timeless; the garments look great now, but will they also look great ten years down the line? Somebody recently reordered something from my Gen Next collection. It was a nice moment because it proves the longevity of the design. Also, it is the right way to be sustainable by re-wearing your clothes, as opposed to wearing them once and never seeing them again. I also firmly believe in the idea of inclusive fashion, whether it is in terms of body type or age. My youngest client is probably a year-and-a-half and the oldest is 78! We go up to a 6XL in terms of our sizing. You don't have to be a certain body type or size to enjoy fashion – fashion has to be made for you.
Any exciting new developments for the label?
Hopefully, next year we will be launching our own store. We've just added menswear, and we're also doing a bit of bespoke kids wear. The next stage also would be to tie up with a high street label where we can make the aesthetic more accessible and more affordable for a wider range of people. Also, as a brand we've done a bunch of collaborations, whether its bed linen with Bombay Dyeing or fine jewellery, or even our collaboration with Le15 Patisserie for gifting and packaging. What I offer is a point of view, and that can be translated across different media. We just did a show at Fashion Week, which had Huma Qureshi playing muse for me. It's amazing the amount of positive feedback that the show not only got in terms of the collection, but the fact that we had curvier representations of attractive female bodies rather than the skinny norm.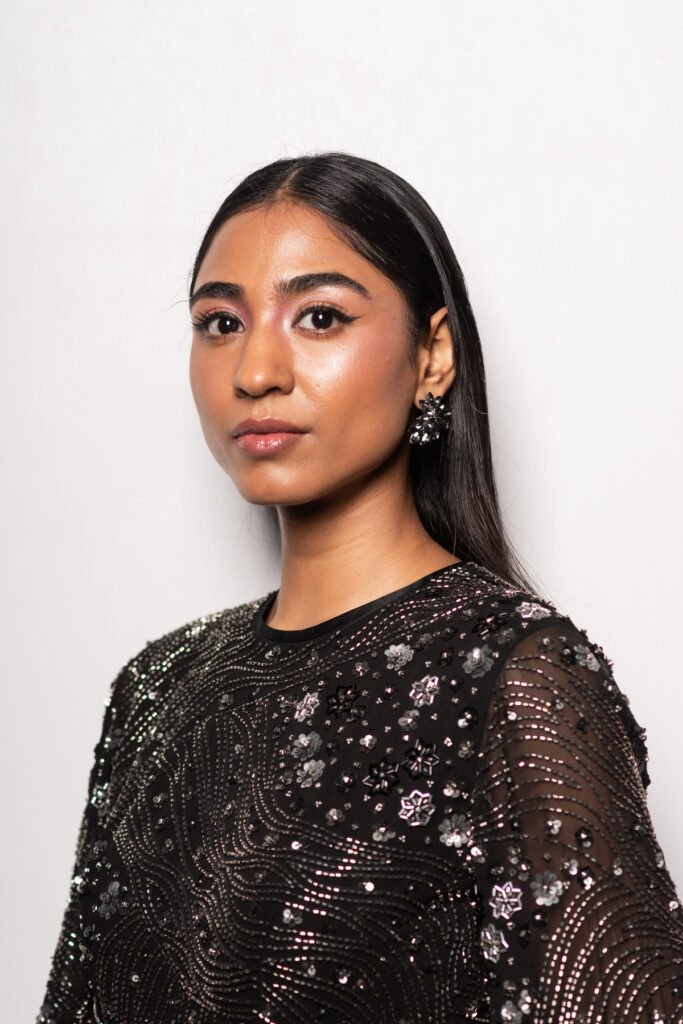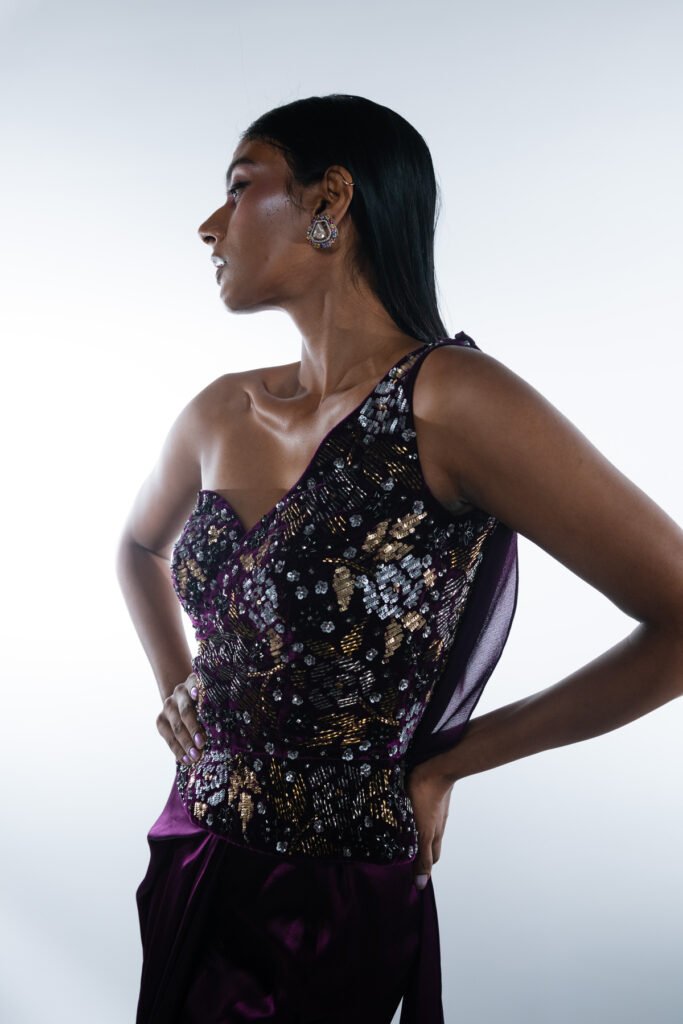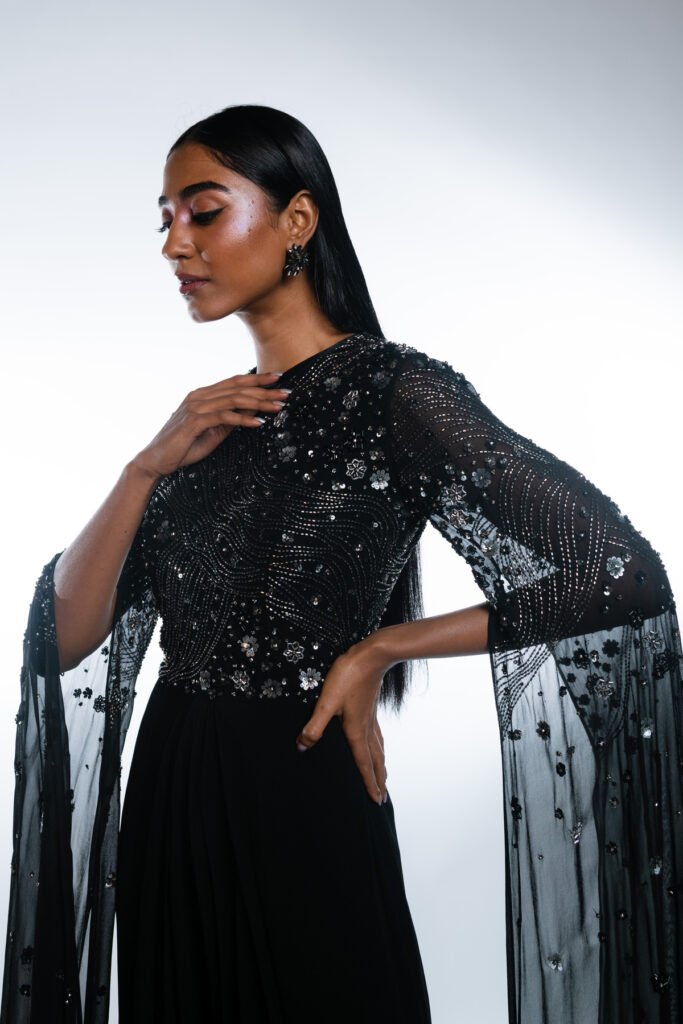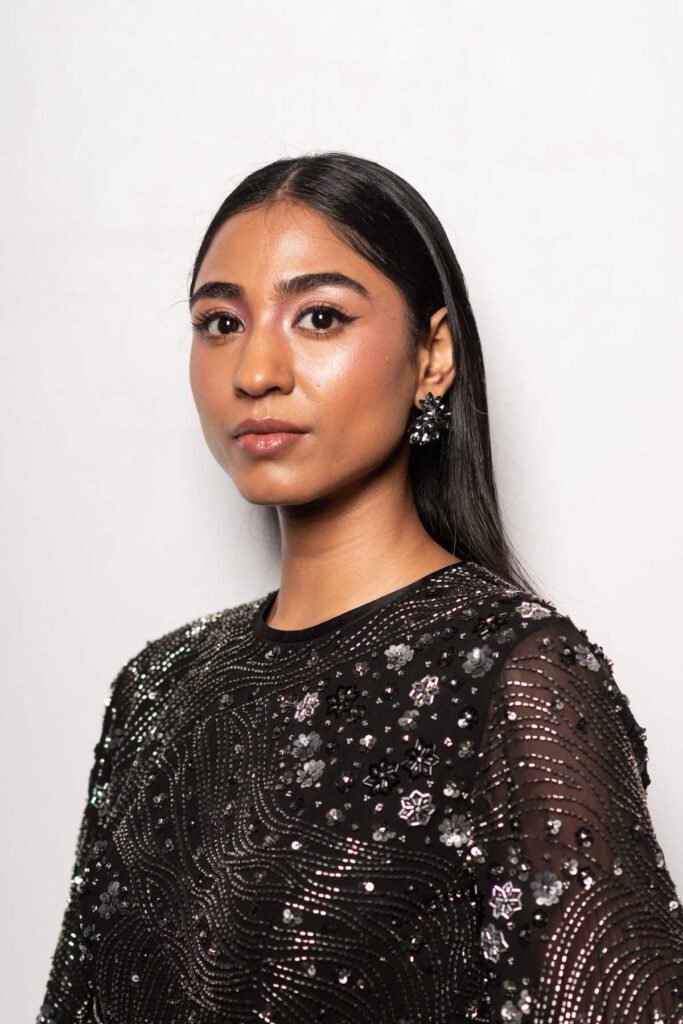 You are also passionate about promoting Indian craftsmanship…
Today, India is on the cusp of being a global superpower. It is so important for us to re-invest and believe in our own resources. The new collection I did has over 70,000 hours of embroidery. Each creation is an object to treasure and enjoy. It's important for all of us to invest in Indian craftsmanship. These traditions are only going to exist in the next 20 years if they are being sustainably funded through genuine belief and regular purchase, and not as an act of charity. We need to spark conversation around this and provide a fillip to it. Whether it's through my fashion line or costume designing, it's a way to highlight and showcase the karigars' work as well. When people buy the collection, they are not only buying clothes from the brand, but also supporting those families whose members have worked on the craftsmanship of that jacket or lehenga. It's important to go beyond tokenism.
‌