Expectations are high from Justice D Y Chandrachud, who took over as the 50th Chief Justice of India (CJI). 'Society Achievers' explores just why…
By Nichola Marie
"Be it in technology or be it in registry or be it in judicial reforms, I will take care of citizens in every aspect," affirmed Dr Dhananjaya Y Chandrachud, or CJI DYC, as he is commonly referred to, after being sworn in as the 50th Chief Justice of India. "I will ensure trust of citizens not only through words but through my work," said the new CJI. And these aren't just words; CJI Chandrachud is known as a progressive and liberal judge, sensitive to the fundamental rights of citizens and tough towards those who abuse them. Unafraid to dissent, he speaks truth to power while his brilliant legal mind honours and upholds the basic tenets of the Constitution. His various judgements as a Supreme Court judge also spark anticipation for the future. Projected to have the longest term in office in a decade — a little over two years, till 10th November 2024 — he is in a good position to bring in valuable reforms. He is also the son of Y V Chandrachud, the longest-serving Chief Justice in the history of India, who was known by the nickname 'Iron Hands' for his unwillingness to let anything slip past him. The mood is justifiably hopeful…
Formation & Growth
Hailing from a family with roots in Pune, Maharashtra, he was born on 11th November 1959. Growing up in Bombay (Mumbai), he moved to Delhi at the age of 12, to join his father when the latter was appointed as the 13th judge of the Supreme Court. The atmosphere at his home was imbued with music; his father was a trained classical musician, while his mother sang for All India Radio. A graduate of Mathematics and Economics, he calls himself an "accidental lawyer" who became "enamoured with law" while contemplating civil services after topping Economics at St Stephen's, Delhi. He obtained a Bachelor of Laws from Delhi University and a Master of Laws from Harvard Law School. He also completed a Doctorate in Juridical Science from Harvard in 1986, which focused on the various aspects of affirmative legal action.
His career highs saw him serving as Additional Solicitor General of India from 1998 to 2000. First appointed as a judge of the Bombay High Court in March 2000, he was appointed as a judge of the Supreme Court in May 2016. He served as the Chief Justice of the Allahabad High Court from October 2013 until his elevation as an apex court judge. He has also been a visiting Professor of Comparative Constitutional Law at the University of Mumbai and at Oklahoma University School of Law, US.
Immediate Goals
Spelling out his mission after his swearing-in, he said he aimed to make the Indian legal system more simple, transparent and efficient, so that the interface of common citizens with the judiciary became easy, simple and transparent. Listing his priorities for the judiciary, he revealed that the first was to fill vacancies, from the district judiciary to high courts to the Supreme Court. He also pointed out the need to bring more diversity in the judiciary, which is currently a product of the state of the legal profession of more than three decades ago. Several constitutional issues await the court's attention including reviews in the Sabarimala and hijab cases, WhatsApp's privacy policy, freebies by political parties, and challenge to the Places of Worship Act, 1991. Going ahead, there are many pending cases for the CJI to decide on. These include the distribution of freebies to doctors, rights of personal guarantors, Agnipath recruitment scheme, tribunals, and definition of industry.
Landmark Verdicts
In the Supreme Court, CJI Chandrachud has been a part of several verdicts and landmark judgments, in the capacity of author of the verdict or of dissenting opinions on the main judgment. His judgments are not only in step with the times, but are also seen as future-ready. Here's a look at some of them…
He was part of the landmark Right to Privacy case (KS Puttaswamy vs Union of India), wherein a nine-judge Bench held that the Constitution guarantees each individual a fundamental right to privacy.
He was the sole dissenter when the apex court heard challenges to the Aadhaar Act. He held that the Act was unconstitutionally passed as a Money Bill.
In a landmark case that decriminalised section 377 of the Indian Penal Code, dealing with same-sex intercourse, he held the section to be an "anachronistic colonial law" that violated the fundamental rights to equality, freedom of expression, life and privacy.
In another verdict, he said unmarried women, too, have the right to abortion up to 24 weeks – the same as that for married women. Earlier, unmarried women could only choose abortion up to 20 weeks.
In Oil And Natural Gas Corporation vs Afcons-Gunanusa JV, the Supreme Court said arbitrators cannot decide their fees without consulting the parties in the arbitration proceedings.
In the Indian Ex-Servicemen Movement vs Union of India case, the SC upheld the One Rank One Pension (OROP) scheme for armed forces personnel.
He declared the practice of the Sabarimala temple unconstitutional as it violated multiple articles of the Indian Constitution.
In a judgment on Adultery Law, he played an important role in scrapping the Indian Penal Code Section 497 that deprived women of sexual autonomy.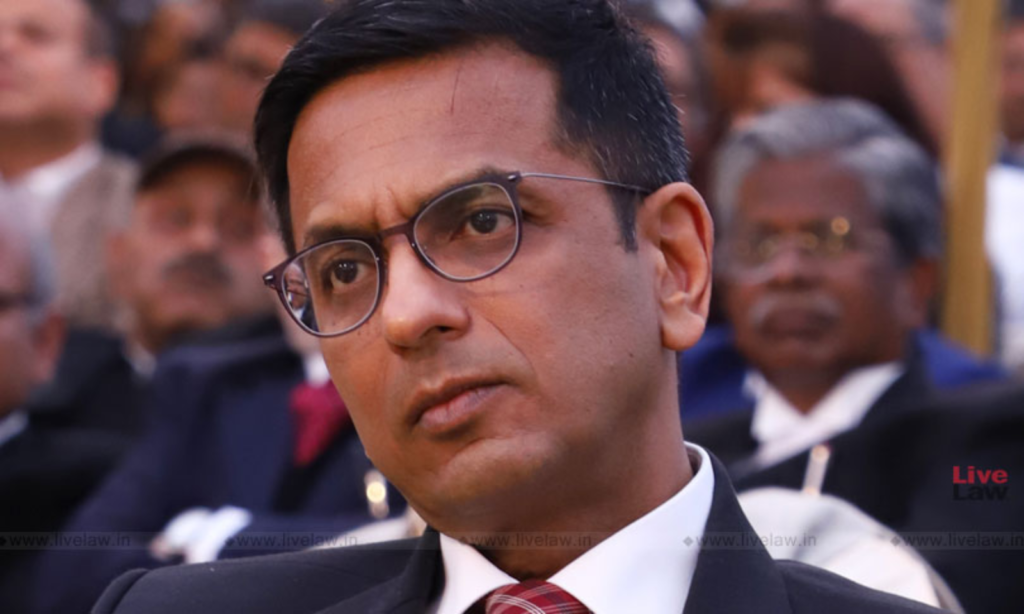 The Man, His Methods
CJI Chandrachud is known for his refreshingly different manner of managing his court, his humility and his sense of humour. As Chief Justice of the Allahabad High Court, he was aware that the lawyers were more comfortable arguing in Hindi. Sensing their hesitation to switch from English to Hindi, he would himself start off in his 'Bambaiya Hindi', thus making the situation more convenient for the lawyers. Young at heart, he keenly stays abreast of all things new, be it books, films or music. Fond of travelling and cricket, he is not, however, keen on socialising as it cuts into his me-time. He almost always accepts invitations to speak at events in law colleges.
A Family Man
His first wife, Rashmi, died from cancer in 2007. Some years later, he married Kalpana Das, who formerly worked with the British Council. His elder son, Abhinav, practices law at the Bombay High Court while his younger son, Chintan, is employed with a law firm in the UK. CJI Chandrachud and his wife Kalpana are foster parents to two differently abled children, Mahi and Priyanka.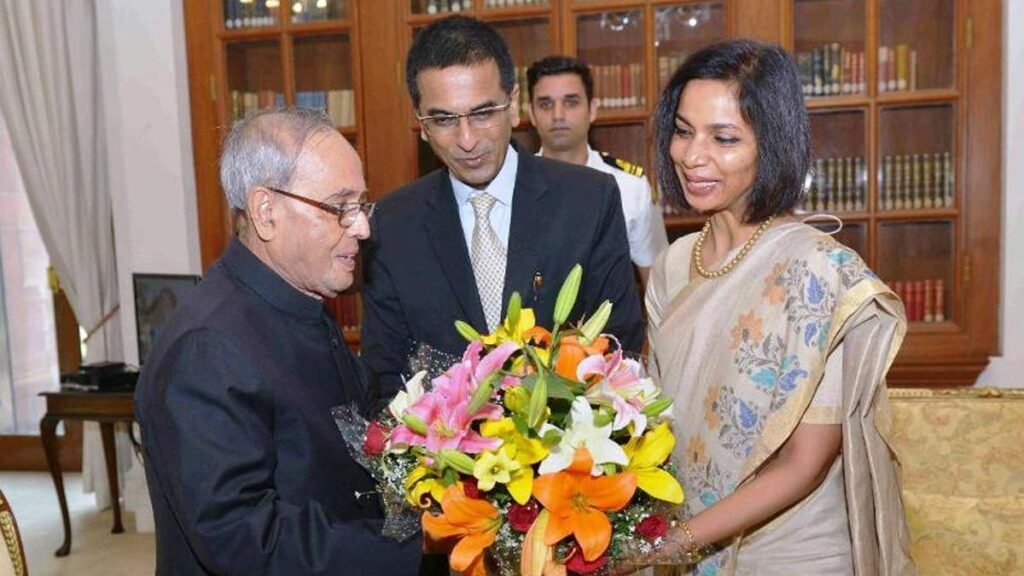 He Said It
"Technology, infrastructure, filling up vacancies… these are milestones in our mission. But above all, I think what sustains judicial institutions, in the long run, is your sense of compassion and empathy, and your ability to answer the plaintive cry of a citizen in the wilderness."
"We know how in colonial times the same law as it exists in the statute books today was used as an instrument of oppression. So how do we, as citizens, ensure that the law becomes an instrument of justice and not an instrument of oppression? I think the key is the way in which we handle the law, which includes all decision makers and not just judges."
"When we talk of having more women in the judiciary, it's equally necessary for us to lay building blocks for the future by creating access to women. The first step is entering the chambers of senior lawyers which is an old boys' club… Until we have a democratised and merit-based access to the entry point in the legal profession, we will not have more women and will not have more people belonging to marginalised sections."
‌