Sneha Gautam, Vice President, Client Relations, AstaGuru, cues us into the Indian artists whose works are sought after by collectors the world over.
The demands for artworks by revered modernists of India continue to be the crowning glory of the Indian auction market year after year. Added to this is a steadfast commitment from collectors to continue acquiring works from important Indian modernists, which has resulted in several landmark records in the last few years. Here are the top five iconic names of Modern Indian Art that remain highly sought after by collectors across the world.
M. F. Husain:  M. F. Husain, the barefoot Picasso of India, captivated audiences all over the world with his vibrant colour palette and imaginative brushstrokes. The fact that he could depict various subjects with extreme ease is a testament to his artistic dexterity. Influenced by a range of sources including scriptures and epics, the artist created several landmark series. In 2020, an artwork by the artist titled 'Voices' sold for INR 18.47 crore at an online auction, setting a record  as the highest price ever fetched by any of the artist's works.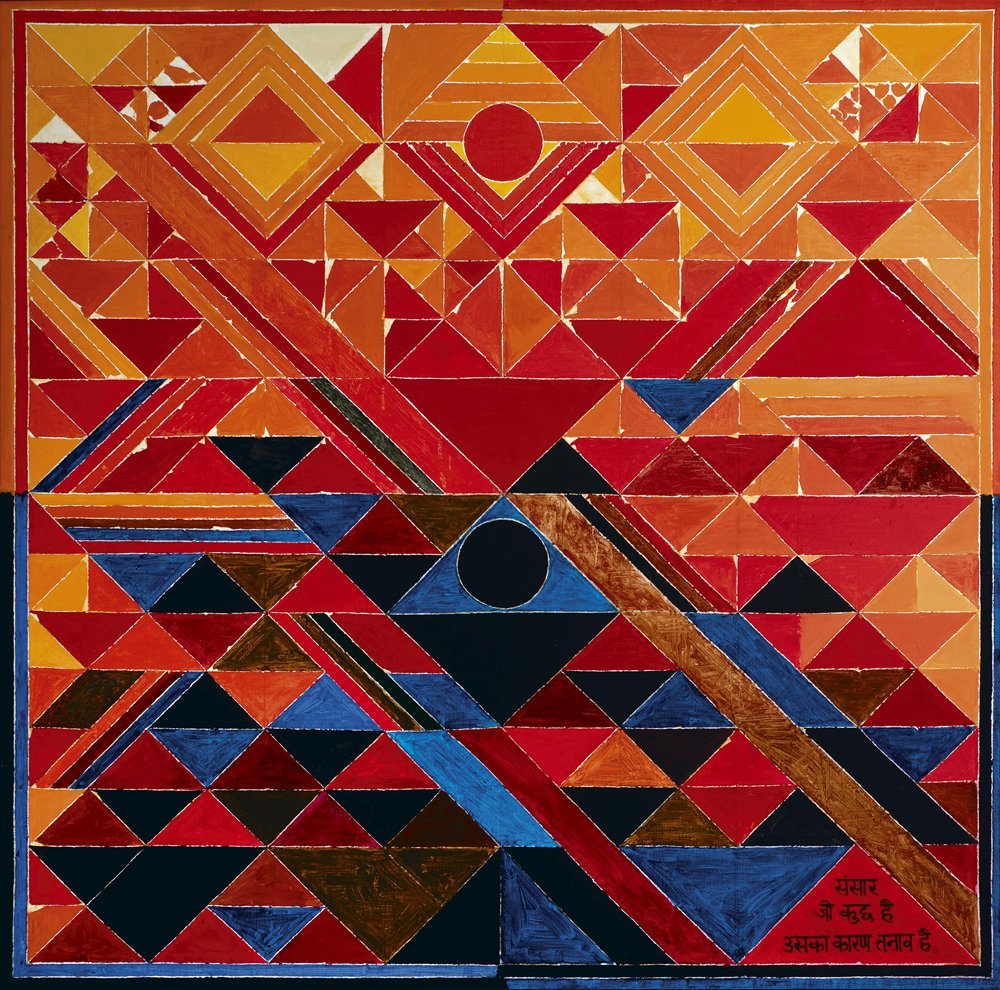 S. H. Raza: S. H. Raza's career witnessed several phases of artistic progression during which he heavily experimented. By the 1970s, the artist realised that he was missing the feeling of Indian aesthetics. Entwining spirituality with his art, Raza yearned to encapsulate the essence of traditional Indian art in his works. The artist did intense research  on structure, diagrams, and colours. He studied the fundamentals that drive and constitute the mandalas and the chakras. Never replicating them, he chose to create and translate his own perception of shapes, colour and energy through his invented vocabulary. This resulted in the inception of 'Bindu,' the iconic symbol that the artist constantly reinterpreted during the last three decades of his life. A work titled 'Tanava' by the artist was sold for an amount of INR 6 crores in an auction in April 2022. 


F. N. Souza: The founder of India's famous Progressive Artists' Group, he charted his career with grotesque and thought-provoking imagery to challenge the preconceived notions and banality of life. Souza shifted base to England in 1949. Facing struggles and hardships for a few years, Souza made a mark for himself after the astounding outcome of his first solo exhibition at Gallery One in London in 1960, which was completely sold out and opened the floodgates of success for him. What never changed though was his rebellious attitude. Constantly experimenting with his themes, he brought a brilliant versatility to his oeuvre that was influenced by a range of inspirations including the art of the Renaissance and his hometown Goa. In April 2022, a masterpiece titled 'Girl In A Yellow Sweater,' appeared in an auction for the first time and was sold for an astounding INR 14.38 crores. Executed in the year 1957, this work was originally in the collection of Harold Kovner, a very important and extremely supportive patron of the artist. 


V. S. Gaitonde: Artist V. S. Gaitonde believed that abstract as a genre never existed at all and called his work "non objective." Inspired by the study of Zen Buddhism and various other philosophies, his works evoked a sense of meditative silence. His thoughts excavated subjects which only further propelled him to drown the human existence in its mortal representational form. V. S. Gaitonde's paintings belong to the spiritual realm owing to their elixir-like tribute, which also makes him one of India's greatest abstract painters. An untitled work by the artist was sold for INR 14.21 crores in March 2021. 


Tyeb Mehta: Artist Tyeb Mehta started his career with works inspired by European art. He then moved on to creating works symbolising ordinary life with paintings of rickshaw pullers and trussed bulls. After his first show in 1959, the artist moved to London and stayed there for five years where his style continued to evolve. While he never abandoned figurative work, his artistic progression led him to create highly textured expressionist works. Working with extreme dedication and continuing on a canvas till he was truly satisfied, Tyeb Mehta created an oeuvre that has cemented his name as one of the finest Indian modernists. 'Figure With Bird' is an important masterpiece in the artist's signature style. Executed in the year 1987, the work is a profound interpretation of Tyeb Mehta's visual vocabulary expressed through the motif of the bird. It was realised at a value of INR 24.27 crore.