Celebrity Chef Gary Mehigan opens up about his love for cooking, navigating the food business and why food – beyond sustenance – has such a special place in our lives.
By Amber Dias
Celebrity chef and TV host Gary Mehigan helped people around the world fall in love with food in a whole new way, when 'MasterChef Australia' was first introduced to our screens. However, even before that, he was a force to be reckoned with in the restaurant world. His genuineness, charm, warmth and obvious passion for his craft reflect in everything he does – his food, cookbooks, TV shows and podcasts too. So it's no surprise that he's much-loved by peers and food lovers. He recently made the trip to India, working with Conosh on a Dinner & Masterclass tour across Bengaluru, Mumbai and Delhi. We caught up with him to find out what drives his passion for food and learn a little more about the person beneath the chef's hat.
Can you take us back to the moment when you decided that food was your passion and this was the career for you?
I was probably about 15 years old. My grandfather was a chef. He'd retired and I loved being around him. He was a very positive, happy, encouraging man. I wanted to be an engineer, an architect, you know, my dad was an engineer, and that's what I thought I wanted to be. But one day, my dad just said to me, "You sure you want to go into the same thing that I'm doing? Because you're not very patient, you love what your granddad does." And I hadn't really thought about it, but then once I sat back and thought about it, I went, you know what? I actually think my dad's right. I don't want to be an engineer. I want to be a chef like my grandfather, and I think it was because he was that kind of happy, engaged human being and everything he seemed to do seemed to be delicious. So I got a good job, a part-time job in a hotel, and realised that that's what I wanted to do. I went on a completely different path. So, I could have been an architect if I didn't have that inspiration.
What is the most exciting part about stepping into the kitchen? Is it still the same as today as when you started out?
What I've always loved about the kitchen is its pace and energy. I love the fact that you've got 150 deadlines. You've got 150 customers, and they're having three courses, now you've got 300 plus deadlines. I love that instant gratification. I love being able to feed people and see them smile, and I do love the idea of walking a tightrope a little bit. I love that pressure of service, it's a buzz, it's the adrenaline, that's the exciting bit. Obviously, putting up delicious food is a part of it, but it's that little bit of a buzz that you get from stepping into a professional kitchen.
Do you have a food philosophy? What is it you think defines you as a chef?
That's a really difficult question. Wow, food philosophy!
I think – you've probably heard it a million times before – but knowing where our food comes from, how it's grown, its provenance, locality, sense of place, these are all really important. I've eaten in some of the best restaurants in the world, and those restaurants have a sense of place. That's how I feel about food.
I think we're at a tipping point. We know, globally, that we have to change our habits. We've got to think about what we do. We've got to think about the impact we have on our planet, and I know that's all very serious, but that really is the heart of the way. I love good food. It's got to have a sense of place, it's got to be delicious. I don't know whether that's a philosophy. I don't know if that answers the question, but you know, my training is deeply rooted in French classical food. And as I've gotten older, I've realised that it's an endless source of learning, it never stops, you know, and travelling is part of that. You go to a different place to pick up different recipes. You get a different sense of how people eat and how they come together, how they celebrate.
'MasterChef Australia' made you a household name across the globe, but it also ignited this phenomenon that had people looking beyond the plate. Inspiring amateur cooks to embrace their passion and come out of the woodwork, as well as spurring interest in understanding food and sharing ideas. What does it mean to you to have been part of this movement of sorts that is still going strong? Did MasterChef change anything for you? What would you say you took away from the entire experience?
Yeah, it was magnificent. It was time and place. For example, I mean, it was at a time when in 2009, the world, much like it is now, was not entirely positive. There's a lot going on, people are distracted, they're worried about all sorts of things, and it was just good, positive, family television all to do with food. Something that brought people together and sat them down in front of each other around a meal. And like art, like music, it's one of the great conduits for conversation; to share an experience; to share a moment in time in our busy lives. I think 'MasterChef' just hit the nail on the head. It couldn't have been more perfect.
As an experience, it changed how I thought as a professional chef. I used to think of amateur cooks as being completely separate from what I did as a chef. I trained for 20-25 years plus by then, it's 35, nearly 40 years now. But what I realised very quickly is that when you really love something, when you're passionate about something, it eclipses everything else. A chef is very often guilty of doing something, just because they have to, it's perfection through repetition. It's deadlines, it's a professional environment, where you're feeding people and they are paying for it. In an amateur environment or at home, it is purely for the love of it. In fact, there is no better food than at home. There is no better food on the planet than that made by somebody who cooks a particular thing and does it brilliantly; maybe because they've done it all their life, or maybe your grandmother or your mother has practised and perfected it because they love what they're doing.
Behind every success story is a trail of challenges, hurdles and sacrifices. Can you tell us a little about the challenges you had to overcome to get to where you are today?
That's going to take far too long for this interview. Being a chef has never been easy. Being a restaurateur is even harder. When I was a young chef, there were times when I thought I couldn't. I was working too many hours, I was tired. Back then, I had to earn the right to cook recipes from the chefs above me. And so it was never an easy industry. It's changed now, thank goodness. A lot of it was based on the dignity of labour and becoming the best tradesmen, the best craftsmen that you could possibly be. But at the same time obviously, I was, I'm still in it, you know, I love it. I've always loved cooking. I love cooking beautiful ingredients. I couldn't think of doing anything else.
In business, as a restaurateur, there are constant challenges, where do you want me to start? There's staff, there's rent, there's payroll, there's the economy, there are fickle customers, the list is endless. I've had successes, and I've had failures, and I think the failures actually across the years have put me in a unique position. Like on 'MasterChef' where I'm a mentor, I'm a trainer. I can pass on the mistakes that I've made and the successes that I've made and people listen, which is a great place to be.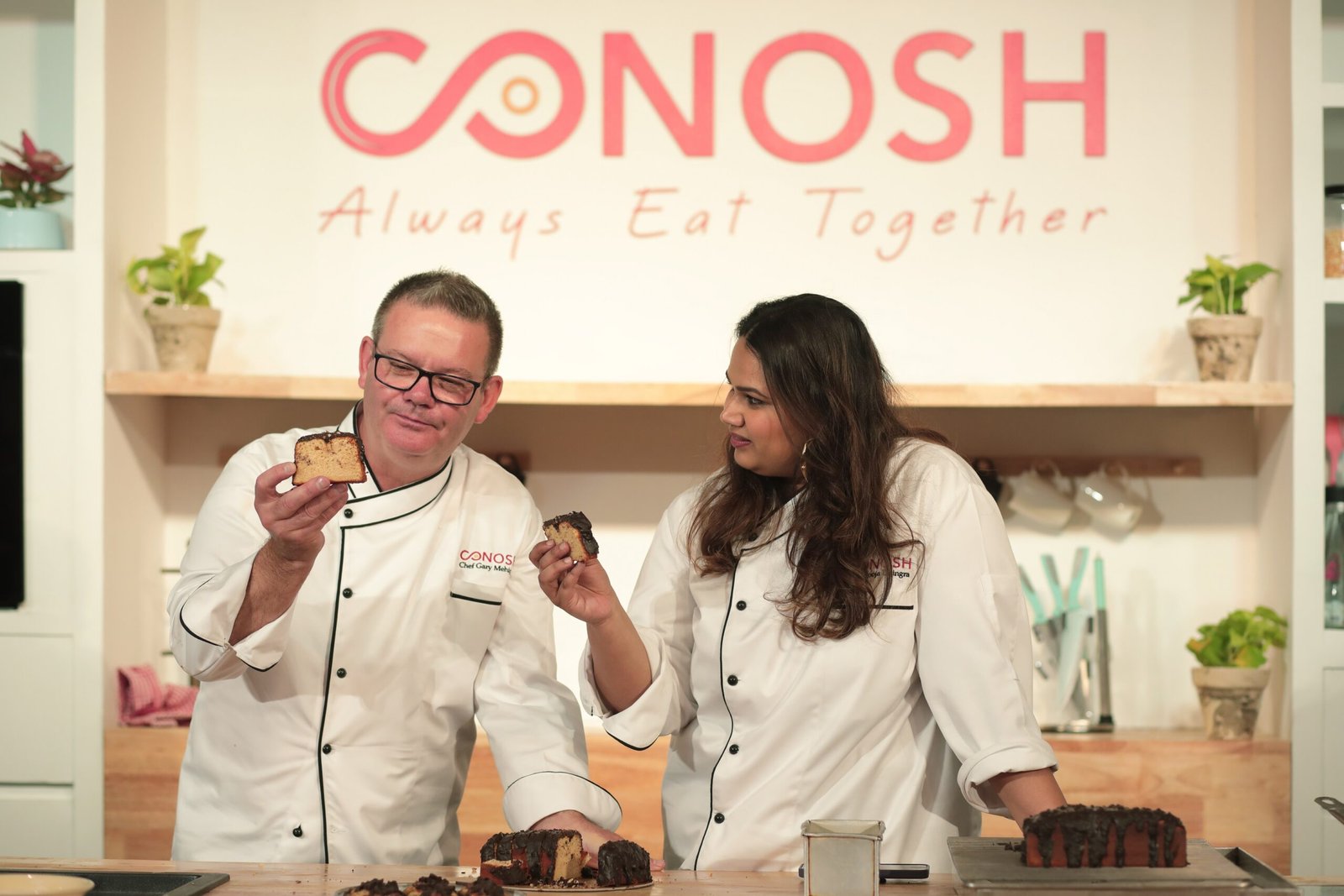 Tell us about your love affair with Indian food. What is so alluring about it to you and this may be hard, but can you pick your favourite cuisine?
The favourite cuisine bit is easy, it's a trick question, and whatever I say is the wrong answer because Indians love their food and they love the traditional food that they grew up with. So it's not something I want to commit to, but I love all sorts of different foods. I've travelled a lot through India. I love South Indian flavours particularly because of the aromatics, the coconut milk, the fish, and I love the deeper, more complex spice mixes of the north, particularly Kashmir. I've been lucky enough to go to Nagaland recently in the far North East and see a completely different cuisine. So in a sense, that answers why I love Indian cuisine, because there is no such thing as Indian cuisine. It can be Hyderabadi, Kashmiri, it can be Naga and within that classification, within Naga cuisine, there are many different recipes and many different ideas or dishes following completely different recipes. So yeah, I love the complexity, I love the variety, I love how the cuisine changes across the country and the list of favourites goes on and on. People ask me, have I eaten this, have I eaten street food and the answer is: Yes, yes, yes, yes, yes. I've eaten so many different things, there's so much to discover. I pick up recipes every time I come. I think I could spend the rest of my life trying to learn it all and I'd never get it done.
Your love for all things food is well-documented. But is there anything else you are passionate about? Who is Gary Mehigan outside the kitchen?
I love my dogs. We've got two beautiful dogs, Molly and Fergus, a Great Dane and a Boxer cross. If I've got time, I walk them twice a day. I take a great sense of joy just having time to walk with them, to be with nature. Watch the dogs, throw sticks and balls, and talk to people along the way, it's a nice pastime. I love my motorbikes. I'm a passionate motorcyclist. I love cooking at home now. I mean, rewind the clock, 10 years ago when I had restaurants, I never cooked at home. Now, I love cooking at home and earlier, I never entertained because I was always at work and always too busy, now I love inviting friends around for something to eat, and we even do silly things now like pick themes, get together and make cocktails. Let's say we do Saturday night and it's Vietnamese, and we will come to the table with something different, so lots of different things. And, of course, travel. Travel is still one of my great passions. The more I can travel, the more experiences I have on this planet, the better.
Amidst all the travelling, filming and the limelight that comes with it all, what keeps you grounded?
All the things I mentioned in the last question. The things that ground me are my family, my daughter, watching her grow up into a beautiful young lady of 21 now, with a career of her own. I also love gardening. It's summer in Australia now, tomatoes are growing, basil is growing, the fruit is starting to grow on the trees – apples, quinces, pears and figs are the things that I grow.
There are a lot of people, budding chefs included, who look up to you. Who inspires you, and what is your secret recipe for making it as a chef?
First, the last bit, the secret recipe for making it as a chef now, first of all, is loving cooking. If you don't love cooking, then don't become a chef. The second thing, which is a great opportunity, is specialisation. We're in a new era of specialisation. When I trained, I would train for 10 years just to learn everything, and you had to earn your stripes. Whereas now, if you look at somebody like Pooja Dhingra, for example, who became the macaron queen, she specialised in one thing to start with and became an expert in that, became entrepreneurial, and started a business. So these opportunities exist now, and I think that the wonderful world of food is now filled with home deliveries, ghost kitchens, food experientials, and a kind of food tourism. There are so many different things that people can get involved in and make a career as not a traditional chef in a tall hat and a white coat, but as something entirely different. So, you know, my advice to young chefs or budding trainees is to think about what you want to do.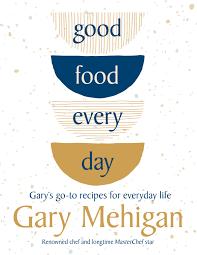 If you want to open a bakery, then go work at some great bakeries around the world. Come back, open your own bakery and perfect your own craft, make a business from it. Specialise in the one thing that you really enjoy doing and I think it will bring a lot of pleasure and a lot of success in your life.
And the first bit of the question about who inspires me? Wow. You know what? I really miss Anthony Bourdain. I thought he was a great narrator and commentator about food, a great inspiration. People like Rick Stein. This is in the television circles but then professional chefs, any number of them on the top 30 list in India, could be Thomas Zacharias who started Locavore. It could be Avinash Martins in South Goa who's digging into local ingredients and indigenous cuisines. Around the world, people like Renee Redzepi or Thomas Keller or Sat Bains or Heston Blumenthal. The list goes on of professionals that have really, really affected so much change in the last 10-15 years. And if you look at the quality of food around the world, and the messaging around it, it's really wonderful.
At this time, there's always a lot of buzz about food trends for the coming year. New techniques, highlighting certain ingredients, spotlighting cuisines etc. What is your take on food trends, and how important are they from the commercial perspective of the food business?
If you had asked me that question 10 years ago, you'd get a different answer. I think 10 years ago, chefs were setting food trends. But I think now social media food trends are being set by millions of people around the world. It's about discovering, we can jump onto YouTube or Instagram, and we can see what somebody's doing in Szechuan in China and be inspired by a street food dish. We can jump onto Instagram and see what Renee Redzepi was serving at Noma last night for dinner and that can set a good trend. So I think it's an entirely different question now than it was when once upon a time chefs might research something, launch something in the restaurant, and then slowly that filtered down into the home or became a trend in other restaurants. Now, it's instantaneous. So when people ask what are the food trends? I say, jump on social media, you'll get a much better answer than I will give because it's there for everybody to see.
From a chef's perspective, regardless of the trend, sometimes it's healthier not to be tied up in what everybody else is doing and actually cook what you love, and that could be something that your mother cooked or your grandmother cooked. It could be rediscovering recipes that your family may lose if they're not written down. So you may be setting a new trend, let's put it that way. You might find a little book of recipes or you might start documenting traditional recipes from your family, and you might set the trend. Remember amongst all the trends and fads, only the good stuff remains.