One of the best finishers in the game of cricket and one of the best captains for the Indian national team – just two reasons why Mahendra Singh Dhoni is adored and respected. Two experts and two fans weigh in on the many other reasons…By Nichola Marie
Recently, an Indigo inflight crew member posted a video of herself offering a tray full of chocolates to her "all-time crush, my love" – M S Dhoni. The object of her attention looks a tad surprised, then smiles, helps himself to the candy, accepts her (presumably gushy) note and thanks her. Thousands of eagle eyes noted the fact that the legendary cricketer was flying Economy. And also that he was playing Candy Crush on his tab. Within three hours, the game got over 36 lakh downloads and also trended on Twitter with many getting nostalgic about it. Yet another example of the 'Dhoni Effect'. No evidence to substantiate it, but we have a feeling all those flying Economy also held their heads a little higher!
No, it's not time yet to get nostalgic about Dhoni; the country is still crushing on this all-time favourite 'cricketing candy'. Dhoni's soft power — like his solid cricketing skills — is very much intact. His resounding IPL 2023 win is proof enough. Thirteen-year-old Delhi-based digital content creator Aaditya Shukla — a pucca MSD fan since he was in singledigit years — just grins widely when we mention this. As a reel on his Instagram showed, Aaditya had not just yelled himself hoarse but cried buckets watching his icon lead CSK to victory in the IPL finals, for the fifth time, no less. "Dhoni forever! He's just the best yaar, aur kya?" Aaditya cheers, face wreathed in smiles.
Love & Respect
For a slightly more detailed opinion, we ask Clayton Murzello, group sports editor, 'Mid-Day', what makes Dhoni one of the most successful, loved and respected captains of India. "His demeanour has played a big role in public acceptance of him. He generally goes about his job in a quiet, undemonstrative fashion and doesn't throw tantrums," Murzello points out. "Where respect is concerned, his guile and nous have played a big role. These aspects are not lost on opposing captains and Dhoni is one such leader who can give the opposing captain sleepless nights. As a captain, he doesn't give one the impression that he asks his players to do what he wouldn't do himself and that's always a great leadership trait."
Renin Wilben Albert, featured writer – Sportskeeda and contributing editor – Cricket Today believes Dhoni's record as captain speaks for itself. "He is the only skipper in world cricket to win all ICC white-ball trophies. He is also the first captain since Kapil Dev to lift the World Cup for India and was at the helm when they last won an ICC event – the 2013 Champions Trophy."
Dhoni was unique as Indian captain due to his instinctive leadership, Wilben believes. "He had great self-belief and backed his unorthodox methods – be it giving the last over to the unheralded Joginder Sharma in the 2007 T20 World Cup final against Pakistan or promoting himself ahead of the in-form Yuvraj Singh in the 2011 ODI World Cup summit clash against Sri Lanka. His tactical brilliance as captain often caught the opponents off guard. In a nutshell, during his tenure, the Men in Blue were world beaters in the limited-overs format. Following the horror of the 2007 ODI World Cup exit, it was MSD who ushered in a new era in Indian cricket."
Actress Pooja Chopra, an avowed fan of the cricketer, points out that not only is Dhoni "the only one to have won all ICC cups for India, he managed that by keeping Indian cricket and its interest at heart… Importantly, he built his teams across formats and got the best out of both the young and the old when it mattered most."
Crowning Achievements
For the Ranchi-born, Indian Railways' ticket examiner to the high successes of international cricket, the ride has been nothing short of a fairytale; no surprise that MSD's life has already been chronicled onscreen in the thumping Hindi film hit 'M S Dhoni: The Untold Story' (2016). From his humble beginnings as a wicket-keeper for a cricket club to becoming acclaimed as one of the best finishers in the game of cricket and one of the best captains for the Indian national team, it's been a long journey studded with successes, which he wears lightly in his typical down-toearth manner. Taking over the ODI captaincy from Rahul Dravid in 2007 after debuting in 2004, he had gone on to set multiple captaincy records including most wins for an Indian captain in Tests and ODIs, and most back-to-back wins by an Indian captain in ODIs. His triumphs as captain include the 2007 World T20, 2010 Asia Cup, 2011 World Cup and 2013 Champions Trophy, while his stunning innings of 91 from 79 balls in the 2011 World Cup is one of his biggest highs as a batsman.
Rating MSD's top achievements, Murzello avers, "Obviously leading India to the 2007 World T20 triumph and following it up four years later with the ODI World Cup. Then, the 2013 Champions Trophy win in England and the five IPL titles. Let's not forget India's seven wins in a row during the 2015 World Cup."
Chopra singles out the World Cup wins as his top win. "As a new kid on the block in 2007, it is the best as that was the one that many would have buckled under. To lead the team the way that he did and then to continue in much the very same fashion without getting carried away which any human would do… it increases respect for him ten-fold!"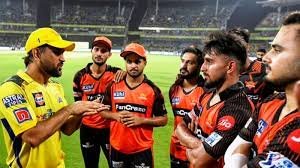 Besides the obvious – leading India to victory in all three whiteball ICC events, Wilben has another take on MSD's biggest achievement… "The manner in which he inspired a bunch of talented youngsters and built a team of match-winners should rank as his biggest achievement. Big names like Virat Kohli, Rohit Sharma and Ravichandran Ashwin flourished during his tenure. The way in which he groomed Kohli before passing on the baton of leadership to the star batter was also commendable."
The Cool Factor
…All this while winning the 'Captain Cool' title as well! "Ian Chappell once said of Steve Waugh: 'He is never up on a high or down on a low'. The same applies to MS Dhoni. He is cool in tough situations and chooses the right kind of people to undertake difficult roles. He has had luck going for him, but don't discount his pluck," says Murzello.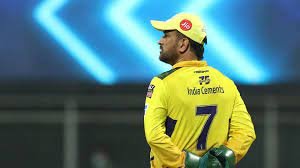 Wilben gives full credit to Dhoni's ability to remain calm under the most intense of situations. "The unassuming manner in which he reacted after hitting the iconic six that brought the ODI World Cup home after 28 years was the perfect illustration of MSD's captain cool avatar. There have been numerous instances of him turning the fortunes of a match with his 'cool' moves – be it a smart bowling change, the man himself effecting a lightning stumping or run-out with the gloves in hand or catching the batter unawares with a canny field placement. Dhoni is a master when it comes to being unflappable under pressure!"
He also points out the one quality that universally marks out MSD – "the dignity with which he has carried himself both on and off the field," which makes him a great role model for a budding cricketer. "Despite achieving super stardom, MSD has never had any airs about himself. During IPL 2023, even as crowds thronged for a glimpse of the Indian legend, Dhoni remained grounded as ever, never once trying to steal the limelight. And yet, he was the cynosure of all eyes, which speaks volumes for how highly he is revered."
This trait, Wilben adds, is also seen in "the gracious silence he has maintained even as a number of his former teammates have taken open digs at him. Never once has he retorted to any of the mud-slinging antics directed at him."
Retaining His Touch
The IPL has been MSD's victory ground; he has led the Chennai Super Kings to five IPL wins in 2010, 2011, 2018, 2021, and 2023, respectively. That is no mean feat! "Evolving with age is crucial for a sportsperson. Dhoni has been hugely successful in this regard, which is why he has been able to lead CSK to five IPL trophies in a span of 13 years. Although his basic mantra as captain has remained the same, Dhoni has made a conscious decision to take the back seat in recent years and has done so without reducing his impact significantly," maintains Wilben. "While in the first half of his IPL career, he led from the front with some swashbuckling knocks, lately he has been more of a mentor-captain, guiding the young guns and encouraging them to take the lead," he explains. "Mind you, even with age, he hasn't lost his Midas touch. He might not be the same destructive batter he was a decade ago, but with his blazing cameos, he has been able leave his stamp, even while battling a bruised knee."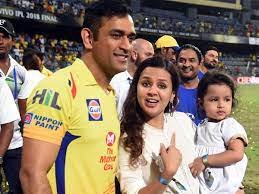 Did You Know…?
• Dhoni became the second cricket player after Kapil Dev to earn the honorary title Lieutenant Colonel conferred upon him by the Indian Territorial Army. Watching soldiers in his childhood, he had wanted to join the Army.
• His trademark 'Helicopter' shot was taught to him by his former Jharkhand teammate and close friend Santosh Lal.
• Along with Abhishek Bachchan and Vita Dani, he is the co-owner of Indian Super League club Chennaiyin FC.
• He was the first to text his now-wife Sakshi after being introduced to her through his manager at a chance meeting at the Taj Bengal in Kolkata during a match against Pakistan. The couple, who married in 2010, are parents to daughter Zhiva.
• Has a soft spot for: WWE, his beloved pet dogs, numerous motorcycles, football and Kishore Kumar songs.
• In January this year, his production house Dhoni Entertainment announced its first film 'Let's Get Married'.
The Human Element
With no intention of canonising the man, the question must be asked: Is there anything MSD has done that you wish he had done differently? "Yes, enjoy more success in overseas Tests," quips Murzello, adding, "Somehow he couldn't be a successful captain overseas although he did lead India to their first series win in New Zealand in 2009 after 41 years."
Wilben makes another pertinent point about some senior players, including 2011 World Cup heroes Yuvraj Singh, Harbhajan Singh and Virender Sehwag, not seeming at ease under Dhoni's captaincy towards the latter half of their careers. "Their performances petered out and they gradually found themselves out of the reckoning. One really doesn't know the exact reason behind it, but this is perhaps one area where Dhoni could not execute his skills as a leader properly. Then again, it only goes to prove that MSD is human after all!"
What Next?
On 15 August 2020, via an Instagram post, he announced his retirement from international cricket, marking the end of the 16-year-long career of the former captain of the Indian cricket team. "Thanks a lot for ur love and support throughout," he wrote. "From 1929 hrs consider me as Retired." The message was accompanied by a moving montage of his most memorable cricketing moments, even as messages full of love and gratitude poured in from friends and fans across the world. While he has kept the possibility of another IPL season tantalisingly open, a day will come when the gloves must be hung up for good. What role should MSD take up as and when that happens? "When he retires, he should be mentoring the Indian cricket team as there is no one to better guide the youngsters in terms of how to handle pressure, success and all the paraphernalia that comes with a successful cricketing career," vouches Chopra.
"Being India's most successful captain in terms of winning ICC events, Dhoni can offer a lot to Indian cricket going forward," observes Wilben. "His expertise as mentor can be utilised by Indian cricket although critics might be quick to point out that his magic didn't work during the 2021 T20 World Cup in the UAE in the same role. His mere presence can inspire the future generation. Indian cricket will only benefit in the long term if MSD remains associated with the national team in some capacity."
Murzello is emphatic – "The National Cricket Academy must use his expertise to talk to young players there. Initiate 'Dhoni Talks' and have regular interactions with this legend."
Nothing less will do!