In a world that often celebrates external beauty, Anushka Sharma stands out as someone who embodies true beauty from within. Bollywood's kind heart has a story that captivates!
By Paula Dsouza
This multifaceted actress's contributions extend far beyond her glamorous persona. Not only does she manage her own business and production house, but she is also a loving wife and mother, not to mention her incredible commitment to philanthropy. How does she do it all? Let's find out!
Rooted In Heritage
Born in Ayodhya, Uttar Pradesh, in 1988, Anushka Sharma comes from a family with a military background. Her father, Colonel Ajay Kumar Sharma, served as an army officer. Anushka's elder brother, Karnesh Sharma, transitioned to become a film producer and also played cricket for the Under-19 Bangalore Ranji team prior to that. She attributes her character to her military upbringing and studied at Army School before pursuing arts at Mount Carmel College in Bangalore. Anushka says, "I take pride in saying that I am an army officer's daughter even more than being an actor."
Taking The Modelling Industry By Storm
Anushka ventured into the world of modelling in 2007, catching the attention of renowned fashion designer, the late Wendell Rodricks. She took her first steps in the industry with her inaugural modelling assignment and soon set her sights on Mumbai to pursue a full-fledged career! Under the prestigious banner of Elite Model Management, Anushka's potential was nurtured by style consultant Prasad Bidapa. She made her sensational catwalk debut at Lakme Fashion Week, captivating the audience in Wendell Rodricks' mesmerizing Les Vamps Show. Anushka's initial aspirations were focused on conquering the modelling world, and she became Rodricks' finale model for his Spring Summer '07 Collection, marking the beginning of her illustrious career. Throughout her journey, she has been the face of numerous campaigns for renowned brands such as Silk & Shine, Whisper, Nathella Jewelry, and Fiat Palio.
Striding Into Stardom!
Anushka's acting journey commenced with a remarkable debut in Aditya Chopra's 'Rab Ne Bana Di Jodi' (2008), where she shared the screen with Shah Rukh Khan. "Anushka is a remarkable talent. Her dedication and professionalism are truly inspiring. It has been a pleasure working with her on multiple projects," said her legendary co-star, SRK. The film became a resounding success, and her portrayal earned widespread acclaim. Renowned film critic Taran Adarsh praised her confident portrayal, acknowledging her ability to hold her own alongside a seasoned actor like SRK. The film triumphed at the box office and earned her nominations for Best Lead Actress and Best Female Debut from various prestigious award bodies.
Continuing her association with Yash Raj Films, Anushka Sharma ventured into her second cinematic endeavour, 'Badmaash Company' (2010). Stepping out of her previous demure character, she fearlessly embraced the audacious role of Bulbul. Her portrayal resonated deeply with the audience, earning her high praise from critics and further establishing her versatility as an actress.
Yet another blockbuster to add to Anushka's list, Rajkumar Hirani's satirical drama 'PK' came out in 2014. Sharma portrayed the character Jaggu, a lively and self-assured girl from Delhi who also displayed emotional depth. Starring alongside Aamir Khan, Anushka took on a short-hair look for this role, which resonated positively with her fans, just like her exceptional portrayal of the character. "It was a unique idea, unique concept… these are the key things that can make a movie work. I think 'PK' has proven that. People who speak different languages, they are watching the movie from our language. So, I think all of us should be proud as a nation and as cinema lovers," she said.
Embracing Her Entrepreneurial Spirit!
In 2013, Anushka Sharma co-founded Clean Slate Filmz, her own production company, alongside her brother Karnesh Singh. With a hands-on approach, she actively engages in all aspects of filmmaking, from selecting compelling scripts to overseeing the final product.
The maiden project under Clean Slate Filmz's banner was the gripping thriller drama, 'NH10' (2015), where Anushka also took on the lead role. Since then, the production company has made a mark in the realm of digital entertainment with acclaimed projects like 'Paatal Lok' and 'Bulbbul', redefining storytelling in the digital domain.
Anushka expanded her influence beyond the film industry by unveiling her own women's clothing line, Nush, in 2017. The brand offers a seamless blend of comfort and contemporary fashion choices, catering to the modern woman's needs and sensibilities. Anushka says, "Because I've always done something that I love, whether it was starting to make films with my production house Clean Slate Films… or wearing good clothes, so I present my venture, something very special to me, it is a clothing line, Nush."
Love On The Brain
Anushka's association with the cricket world stemmed from her brother's involvement as a state-level player. Love found its way into Anushka's life when she met Indian cricket star Virat Kohli during a commercial shoot. Their connection blossomed over time, leading to a fairy tale wedding in Tuscany. They are now the proud parents of their two-yearold daughter, Vamika.
On embracing motherhood, she said, "It has internally made me a far more self-assured individual – I feel I'm way more confident as a person. It's a very real thing, caring for another human – and putting the child first in everything. I want to mention this – that it's so important to have this connect with your child. I'm so hands-on and I do everything for her, and I enjoy doing it, so the bond is very special. I feel that she's turning into a secure individual, and I'm happy about that."
The Philanthropic
Mogul Anushka is actively involved in philanthropy. She and Virat Kohli combined their respective foundations – the Anushka Sharma Foundation and the Virat Kohli Foundation – to launch SeVVA, an organization dedicated to social good overall. As an acronym for "Se (of Self), V (of Virat), V (of Vamika), A (of Anushka)," SeVVA represents the essence of selfless service. Their philanthropic efforts include supporting aspiring athletes, championing animal welfare, and contributing to Covid relief campaigns. "We will contribute in whatever way we can. We will do it as one. As a family. For the family that we belong to. The world that we live in. The society that has provided for us and loved us. The universe with which we are all connected," said the couple in a statement.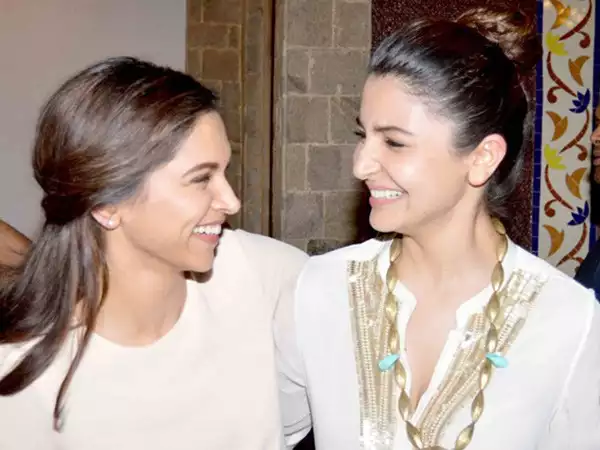 Known for her compassionate nature, Anushka actively supports various charitable causes that align with her values. She is a strong advocate for animal rights and gender equality, using her platform to raise awareness and promote these issues. She demonstrated her commitment to empowering women by elegantly walking the ramp for Shabana Azmi's Mijwan Welfare Society. She also joined forces with other Bollywood stars to pledge support for NDTV's "Our Girls, Our Pride" initiative, which focuses on improving the education of young girls in India. Anushka's dedication to education was further showcased in her participation in a commercial by the National Film Development Corporation of India, highlighting the importance of the "Right to Education" for children.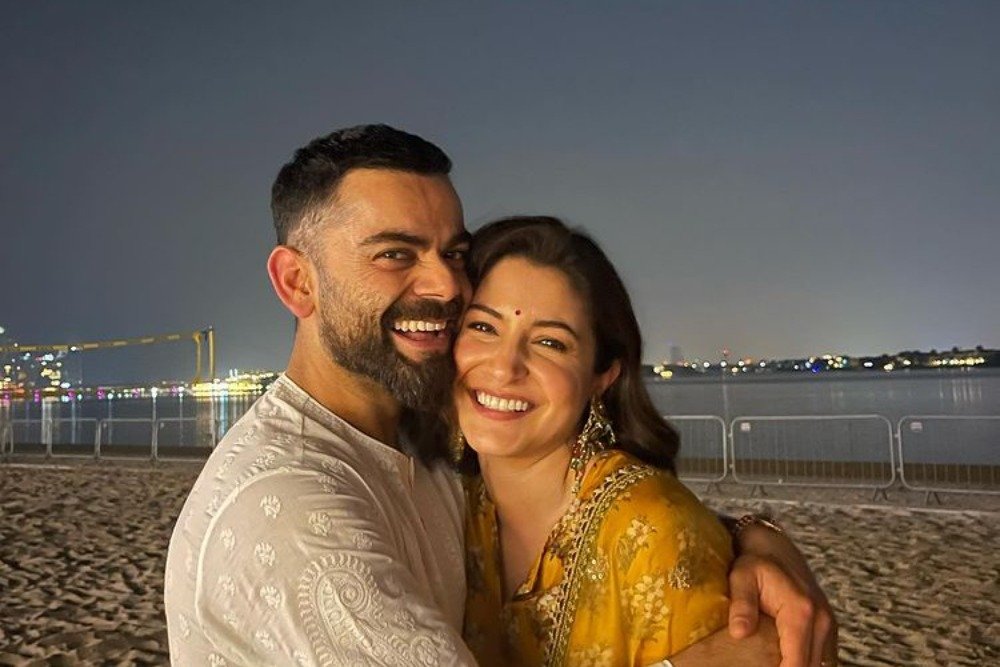 Through her philanthropic endeavours, Anushka serves as an inspiration, illustrating the significant difference one can make by championing noble causes. In 2023, she graced the 76th Cannes Film Festival, representing the strength and resilience of women in the film industry and inspiring aspiring talents worldwide.
Too Good To Be True?
Can controversy surround someone so close to being Bollywood's 'It Girl'? It most definitely can and Anushka Sharma has faced plenty of unwarranted criticism due to her marriage to Virat Kohli and his cricket performances. Fans sometimes cross the line in criticizing players and their significant others. In 2016, Kohli defended Anushka in a heartfelt tweet, expressing his disappointment with the constant trolling and urging people to have compassion. He said, "Shame on people for trolling @AnushkaSharma non-stop. Have some compassion. She has always only given me positivity." Anushka responded with a well-articulated retort, demonstrating her resilience in the face of unwarranted scrutiny among other cricket legends.
The World Is Her Oyster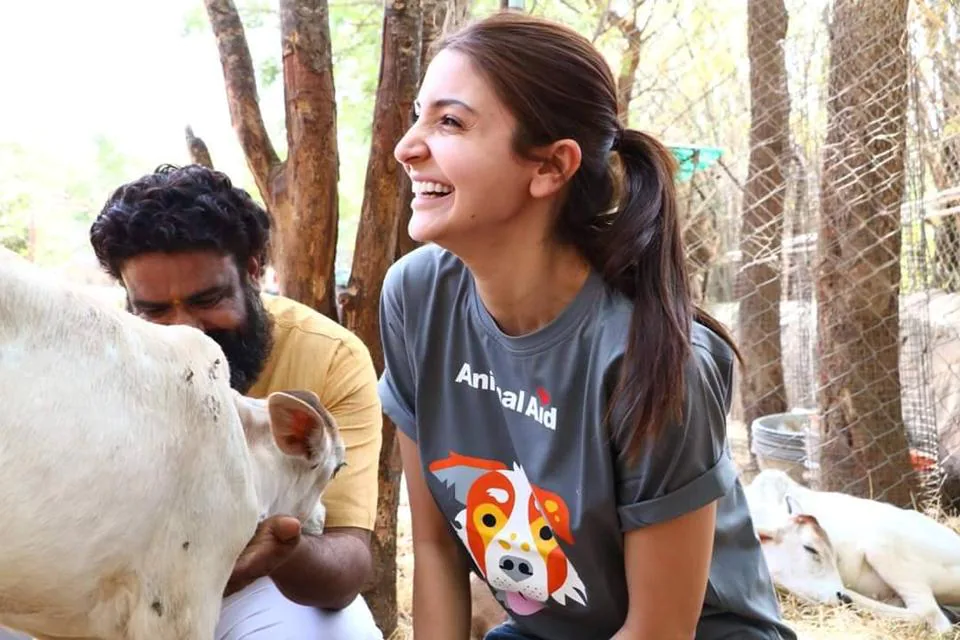 Anushka Sharma's journey from Ayodhya to the global stage is a testament to her talent, determination, and versatility. From conquering the modelling world to establishing herself as a leading actress, entrepreneur, and philanthropist, she continues to inspire aspiring talents worldwide. Undoubtedly, Anushka Sharma has solidified her position as a trailblazer and a true icon.