Costume and creative designer, artist, fashion stylist to mega-stars Salman Khan, Tabu, Aamir Khan and others, wizard of wedding gowns, mentor and teacher – Ashley Rebello's love for fashion bubbles even stronger over the decades! By Nichola Marie
As a fashion industry insider, what is your reading of the fashion and design space in India currently?
India is a growing economy. And fashion, according to some economists, is the highest seller. We need to use our resources well and find paths that will make us a huge manufacturer. We have the skill and the manpower; we have to make the most of it. It's about scaling up. It could be an individual like me or a small-scale industry; if we make that change, then we will see one happen. The fashion and design of India have been hugely appreciated all over the world, be it our prints, our fabric or our embroidery. Now is the time for that fashion revolution to happen.
Fashion designer, brand ambassador of Inter National Institute of Fashion Design (INIFD), and stylist to leading stars like Salman Khan, what has the journey been like so far?
My style mantra is that no one should be tied down or bogged down by fashion and what one has to wear. I met Mansoor Khan and just like that 'Jo Jeeta Wohi Sikandar' (1992) happened to me, and then INIFD and much, much more. My journey has been a positive development for me in my life. It gave me a choice to express myself through my designs and clothes. For me, it's not about whom I design for; it's about what value I add to the individual. I love where I am today and I would not want to trade it for anything in this world.
Was fashion always a passion? Why did you opt for designing?
Fashion was and is my life; I eat, breathe and sleep it! I love the fact that when I started, I did not have any formal training but got it after a few years from Parsons in New York. As a little boy, I would always tell my mother and sisters what to wear, they always wanted validation from me and I guess that's when I knew I had the power and used it to my advantage!
Starting out during times when fashion designing in India was still in its early days, what were some of the challenges you had encountered both professionally and personally?
Everything I do is connected to my life and how it affects me. If you know your goal and where you want to be, then no matter if they call you a tailor or anything, it should not bother you because they are skills that only the privileged have. So, when I started there were very few schools for fashion and that meant going to Delhi which I could not afford. It was tough but my conviction was my strength and my belief that I had it in me to make it in the world of fashion.
What were some of the key occurrences in your career that convinced you that you were on the right track?
I think it was as if I always knew what I wanted. When directors would ask for me, I would have to reassure myself, because working with Sanjay Leela Bhansali, Vidhu Vinod Chopra, Subhash Ghai, Gulzar saab, Sooraj Barjatya, Kabir Khan, Mahesh Manjrekar and all the others just reassured my confidence in my craft as a costume designer. So, it was like I was always validated by the people who loved what I did, thus reassuring myself that I was on the right track.
Ashley Rebello's top fashion faux pas to avoid at all costs!
• No-no to synthetics in a climate like ours.
• Don't follow fashion blindly, just wear what suits your personality.
• Don't ever wear horizontal stripes if you have a belly because it will look bigger.
• No body shaming as to what people are wearing; it's their choice.
• Inappropriate footwear in summer.
• And always remember: Be fresh and make sure your clothes are well-fitted.
Over the years, which have been some of your achievements that fill you with a sense of pride?
All the work I do and have done is a matter of pride for me; however, working with filmmaker Tarsem Singh was one of my highlights (Rebello was the costume supervisor of the India unit for Singh's 'The Fall', 2006), and working on international French and Australian films set the right note to my fame and success in the Hindi film industry. This always filled me with a sense of pride. My mother was my biggest fan and thought that nothing in this world was better than what her son did! Of course, some of the awards did the trick to instill a sense of pride.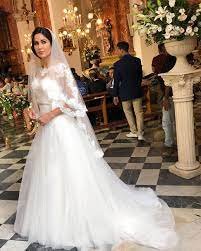 Was fashion styling for film stars always on your wish-list? How did you make your way into this field?
My dream was to see my clothes on the silver screen; it did not matter who wore it, it just gave me a sense of pride that I contributed to the character, whether it was the hero or the heroine or the junior artiste. 'Jo Jeeta Wohi Sikandar' set the pace and then it was Raveena Tandon who encouraged me, and then I knew there was no turning back.
What is it like being the fashion stylist of Salman Khan over close to 20 years? Is he difficult to please?
Dressing up a superstar for 16 years is no joke, you learn on the job. SK is non-fussy and very accommodating. He likes simple cuts that suit him and fabrics that breathe. He loves his boots! I have now given the reins of most of SK's work to my niece Tanushka.
Who are some of the other stylish personalities you have enjoyed dressing? Are there any celebrities you would like to style differently?
Designing for celebs is something I really like, such as for Malaika Arora, Tabu, Mallika Sherawat, Sonakshi Sinha, and Raveena Tandon and, in the days gone by, Sonali Bendre, Aamir Khan, and many others. I also would like to style Madhuriji (Dixit) differently.
Impressive!
• Ashley Rebello won the Stardust Awards India Readers Choice best costume design award for 'Sultan' (2016), starring Salman Khan. He shared the award with Alvira Khan Agnihotri.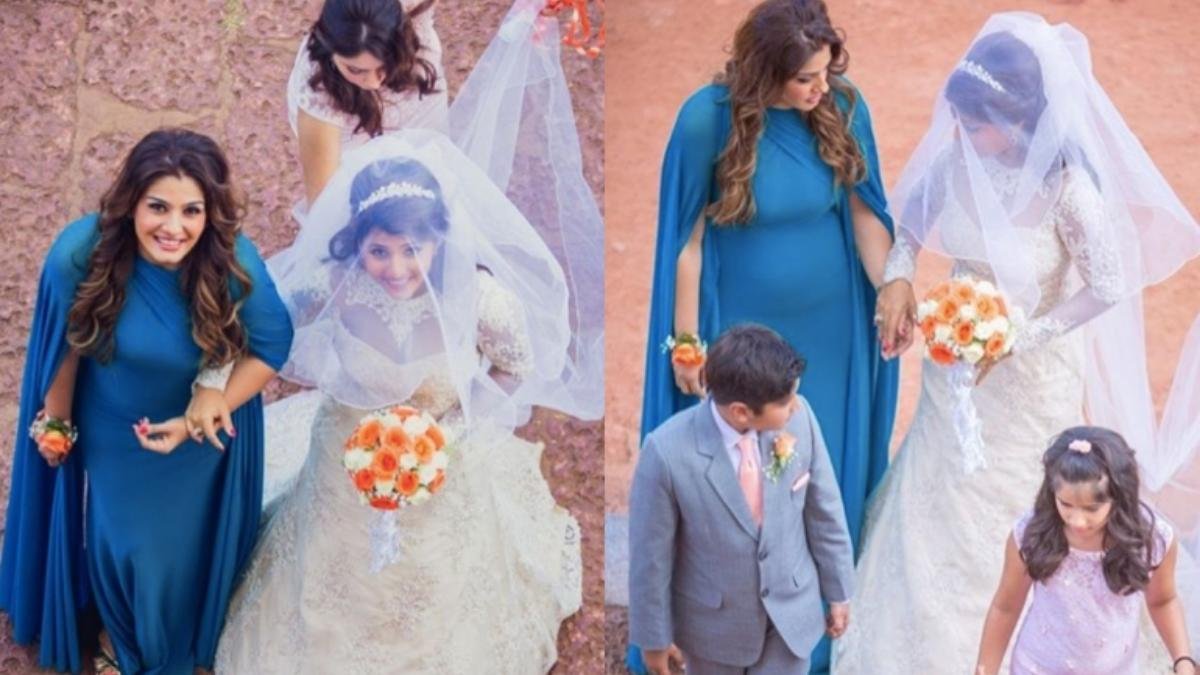 • Along with Raisa Husain, Ashley Rebello was nominated for the Zee Cine Awards best costume design award for 'Meenaxi: Tale of 3 Cities' (2004) directed by M F Husain.
• He is credited with designing costumes for more than 100 films, including 'Andaz Apna Apna' (1994), 'Sarfarosh' (1999), 'Josh' (2000), 'Fiza' (2000), 'Chameli' (2003), 'Pyaar Ke Side Effects' (2006), 'Jaane Tu… Ya Jaane Na' (2008), 'Ek Tha Tiger' (2012), 'Kick' (2014), 'Bajrangi Bhaijaan' (2015), 'Prem Ratan Dhan Payo' (2015), 'Tubelight' (2017), 'Dabangg 3' (2019) and 'Pathaan' (2023).
You are also known for your bridal wear. What are the hallmarks of your bridal collections?
Bridal wear is something I do out of passion, my fave brides being Hazel Singha, Amrita Arora, and tons of others. My heart just swells with pride when they walk down the aisle in an Ashley Rebello. I love traditions and being a part of it; it is just lovely!
As brand ambassador of Inter National Institute of Fashion Design (INIFD), what is the scope of your involvement with the Institute?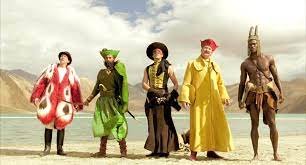 I have been associated with INIFD for the last two decades. I have grown with them and, besides my visits and workshops with the students, I am coming up with a styling course with Medhavi Skill University, where candidates will be judged on their talent and skills alone and given a government certification, thus becoming a graduate in your skill and not your theoretical knowledge.