Did you know billionaire industrialist Gautam Adani once said he "could never take orders from anyone"?
Gautam Adani hit the headlines recently – he has pretty much made a habit of it, actually – when he overtook Microsoft co-founder Bill Gates to become the fourth richest man in the world. With an estimated net worth of US$137.4 billion, he gained in the rankings on the Forbes' Real-Time Billionaires List after Gates announced his plans to donate US$20 billion to his non-profit. (Gates' net worth is pegged at US$104.6 billion). The 60-year-old business tycoon is now only behind Amazon's Jeff Bezos, Bernard Arnault & family of Louis Vuitton, and SpaceX's Elon Musk. Musk leads the rankings as the richest man in the world with a net worth of US$235.8 billion. The top spot might well be where Mr. Adani has his sights fixed!
Here's a snapshot of the success of the 1962-born, latter-day Midas named Gautam Adani…
1. Just two years ago, his wealth stood at US$10 billion. Today, Gautam Adani is worth approximately US$137.4 billion, overtaking India's leading billionaire Mukesh Ambani.
2. Did you know Adani is a college dropout? Choosing to pursue his entrepreneurial dreams while in his second year of graduation, he first tried the lucrative diamond industry of Mumbai, before returning to his home state Gujarat, to join his brother's plastics business. He founded his own company, Adani Enterprises in 1988.
3. Adani Group is today a diversified organisation in India with market cap of over US$211.11 billion (as on July 29, 2020) comprising seven publicly traded companies. Headquartered in Ahmedabad, Gujarat, it is a leader in transport logistics and energy utility portfolio businesses focusing on large-scale infrastructure development in India. With four IG rated businesses, it is the only infrastructure investment grade issuer in India.
4. The group is winning some of the largest road contracts and growing its market share in business such as ports, logistics, transmission and distribution, city gas, and piped natural gas. On a rapid diversification spree, Adani bagged ACC and Ambuja Cement from Holcim for US$10.5 billion. The group is now the second largest cement manufacturer in India. The successful IPO of Adani Wilmar makes it the largest FMCG company in the country. Adani has forayed into the media business with AMG Media Networks. The group also won the tender for privatisation of the port of Haifa in Israel in partnership with Gadot. Haifa is the largest of Israel's three major international seaports. He also controls Mundra port, India's largest, in his home state of Gujarat. In 2020, Adani acquired a 74% stake in Mumbai International Airport, India's second-busiest, and is the country's biggest airport operator.
5. Adani wants to be the world's largest producer of green energy, and has said he will invest up to US$70 billion on renewable energy projects. He leads the race to turn India from being dependent on imported oil and gas to one day becoming a net exporter of clean energy.
6. Speaking to shareholders, Adani affirmed that the group's market capitalisation rose to US$200 billion, and the group was able to raise billions of dollars from the international markets. This, he pointed out, was a direct validation of confidence in the India and Adani growth story. "Our growth and success have been recognised around the world. Several foreign governments are now approaching us to work in their geographies and help build their infrastructure." This year, the group laid the foundation to seek a broader expansion beyond India's boundaries, he said.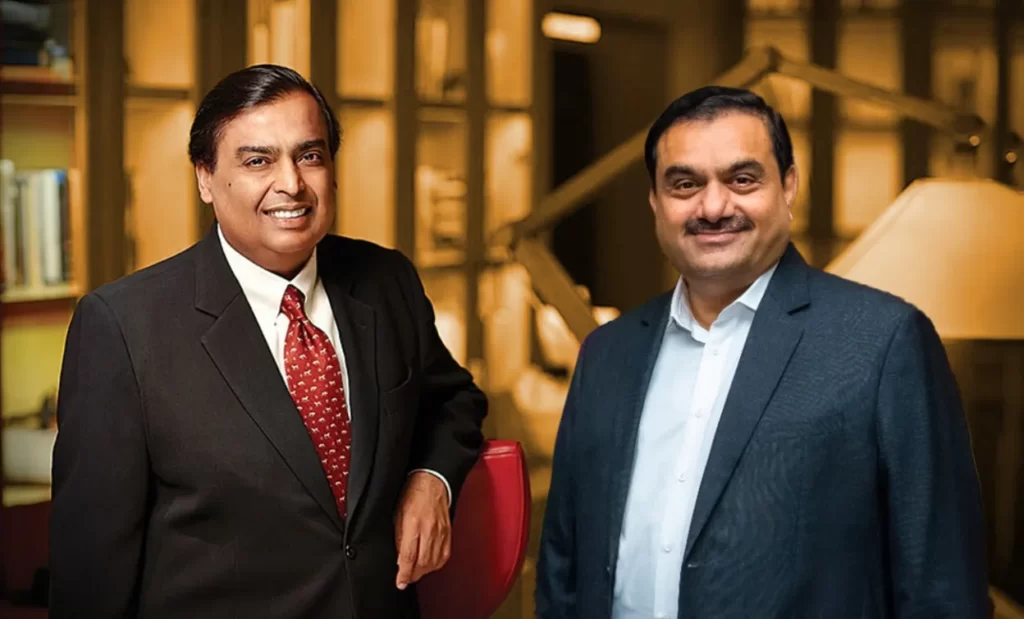 7. Adani's NFBC unit, Adani Capital's first-time share sale is planning to raise at least Rs.15 billion (US$188 million) in an initial public offering in Mumbai that could take place as early as 2024. It will offer about a 10% stake in the shadow bank and target a valuation of around US$2 billion. This financial unit launched in 2017, started small. It reported net income of Rs.163 million in the year ended 31 March, 2021. The firm has 154 branches in eight states and about 60,000 borrowers, and currently looks after about Rs.3,000 crore of loans.
8. To mark the 100th birth anniversary of his father Shantilal Adani, the Adani family came together to contribute Rs.60,000 crore towards charitable activities related to healthcare, education, and skill development, focussing especially on rural India. "We have an opportunity in India to lift tens of millions of people permanently out of poverty. We owe it not only to ourselves but also to our country," said the tycoon.
9. Did you know Gautam Adani was kidnapped in 1997 for a US$1.5 million ransom? He was also at the Taj in Mumbai when terrorists attacked it on the night of 26 November, 2008.
10. The key to Gautam Adani's success possibly lies in his own words – "Being an entrepreneur is my dream job as it tests one's tenacity. I could never take orders from anyone."