Maria Grazia Chiuri, the creative director at Dior, penned a lovely note to the Indian artisans that brought her Dior Fall 2023 vision to life.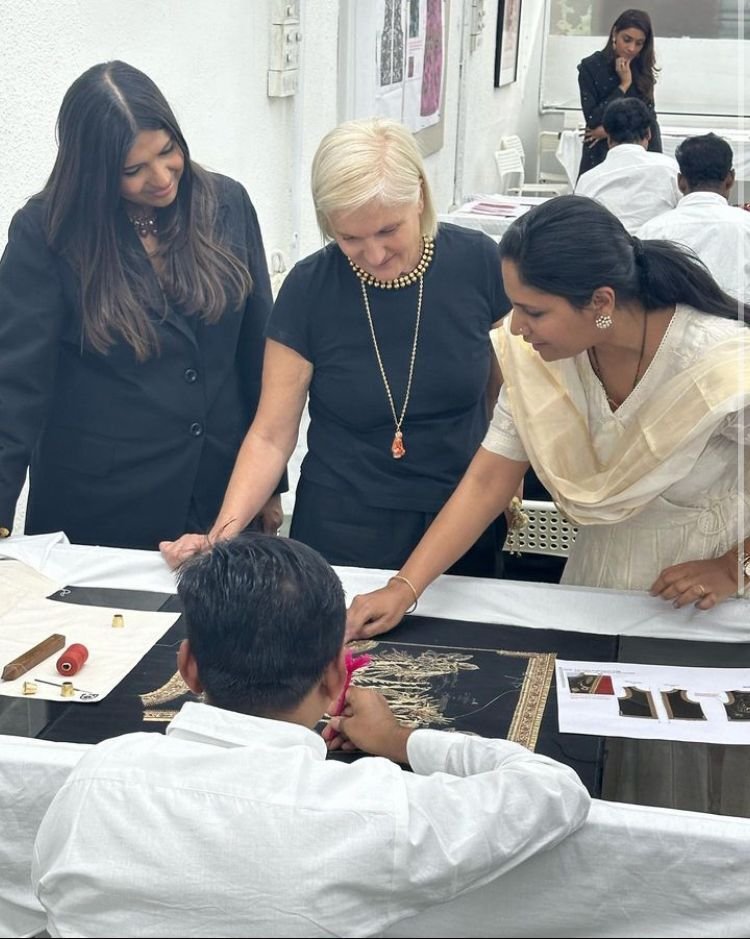 Chanakya International, an atelier and craftsmanship school for women, helped her experiment with techniques from various Indian art forms and embroidery.
She thanked them for keeping the craft alive and for their support over the years.
As an extension of her long standing relationship with India, Chiuri is hosting a Dior pre-Fall show at the Gateway of India in Mumbai on the 30th of March.
@dior
@mariagraziachiuri
@chanakya.in